We sat down with Young Franco at Portola to chat about his busy summer, music that inspires him, and interests outside of music.
---
Australian producer and DJ Joseph Da Rin de Barbera, better known as Young Franco, stepped onto the scene in 2014 with his hip-hop and funk-infused productions and has continued to impress ever since. With frequent appearances on Café Kitsuné mixes, a remix of Glass Animals' "Tokyo Drifting," and hit singles like "Juice," "Fallin' Apart," and "About This Thing," he's quickly captured the hearts and attention of fans. His tracks are super fun, groovy, and make it impossible to sit still.
This year has been tremendous for Young Franco with tour stops across the US and Australia, as well as appearances at major festivals, including Lollapalooza, Splash House, and Portola Festival – the latter of which was where we were able to catch him play. The doors opened on September 24 for the first day at Portola, welcoming fans to San Francisco's Pier 80. An exceptionally warm day in the city meant bright sun and clear, blue skies overhead, and energy from the crowd to match. Young Franco kicked off the festivities on the Pier Stage, donning his signature mustard-checkered shirt; he radiated positivity to start the weekend.
The set was incredibly fun, featuring many of his originals. Despite being the very first set of the day, Young Franco bounced around joyfully, so much so that at one point, he paused to tie his shoes after they had gotten loose from all his dancing. He openly expressed gratitude for being on the Portola lineup, and his charisma and energy were infectious; the crowd ate it all up.
After his set, we got the chance to speak with Young Franco, and being his last interview of the day, we wanted to keep it conversational and light to learn more about him. He introduced himself as Joey and was as warm and kind as you would expect. Press play on Young Franco's latest single, "Get Your Money," featuring Theophilus London, and read on for our interview.
---
Hey Joey, so good to see you again. We saw you at Splash House and opening for Madeon at Stanford. 
Oh my gosh, yes! [Frost Amphitheater] was so beautiful with the sun setting. Also, his set was amazing, and the visuals were amazing.
When you're prepping for sets, whether that's a festival set or as support for another artist, what is your mindset around crafting them? Do you approach them differently?
Totally, in your own sets, it's kind of case by case. It's still a tricky challenge because you're navigating what you want to play, what your style is, and being conscious that people have different interests and there are different crowds. So I'm still playing music that's in my world but seeing what sticks too.
Then for something like Portola versus Splash House, is there a story you're trying to tell or a vibe you're trying to convey, especially since you were the first set on today?
Yeah, this is the perfect example because Splash House is a little more dancey, and Portola is everything electronic-leaning. It's nice to have the option of playing various stuff, you're still working some stuff out on the fly, but it's still great. 
On this tour run, you've been away from home for a while.
I left at the start of June, so it's been a while, but it's like catching up on lost time. I've been back and forth three or four times this year already. 
I'm not sure if you know this, but the Portola Festival in 1909 was held because there was a massive earthquake in San Francisco in 1906, so the festival signified the re-opening of the city. This is supposed to be emblematic of that, and being able to gather again after the pandemic and having music back.
Really? Wow, that's beautiful! Because that was the crazy earthquake with the fires.
Yes, and now that shows are back, you're really taking full advantage of that with such a packed schedule, which is awesome. 
[Laughs] Too much, so maybe.
What are aspects of touring you didn't realize you missed?
Being in different cities, going places you just wouldn't expect. I think I've seen more of Australia than most people, and the same with America. I've probably seen 20 different cities this year, maybe 25. I love that part of it, to land and be like, "this place is famous for this, so I may as well try it." San Francisco is obviously amazing and so rich in history, so I love coming here. 
What are some of your favorite things to do in a new city when you have time off?
I will climb or go bouldering, which is new within the last six to eight months. I'll find out what the local food is or at least try to find nice restaurants to try.
Oh, love that! What are some of the best foods you've tried on tour?
I think California has amazing Mexican food. New York has a mixed bag, in a good way, of everything you'd ever want. I had really good barbecue in Texas, and then all through that Midwest is interesting because of all their different takes on barbecue. 
Speaking of New York, you reminded me that you also played at Brooklyn Mirage; how was that? That venue is crazy!
It was fantastic, it's such a good venue. I've played it twice this year! It's been really cool to be back and forth to New York, I have friends there, so it's easy. 
Did you adapt your visuals and the way you presented your set because of how massive the screen was?
When you do opener sets, you only get the center portion. But it makes it sweeter when you do your headline. 
Oh no! Then that's definitely the goal. [Laughs] Speaking of goals, what is your dream festival?
This is up there for sure. I reckon this is maybe the top festival I've ever played. It's just beautiful weather, everyone was really receptive, and I feel like I had a lot of fans out. I really had such a great time. 
So if you could headline then any festival, which would it be?
It would probably be this one! Or Splendor in the Grass, which is the famous one in Australia, or the classic Glastonbury. I really love the mixed arts festivals, the iconic festivals I really enjoy.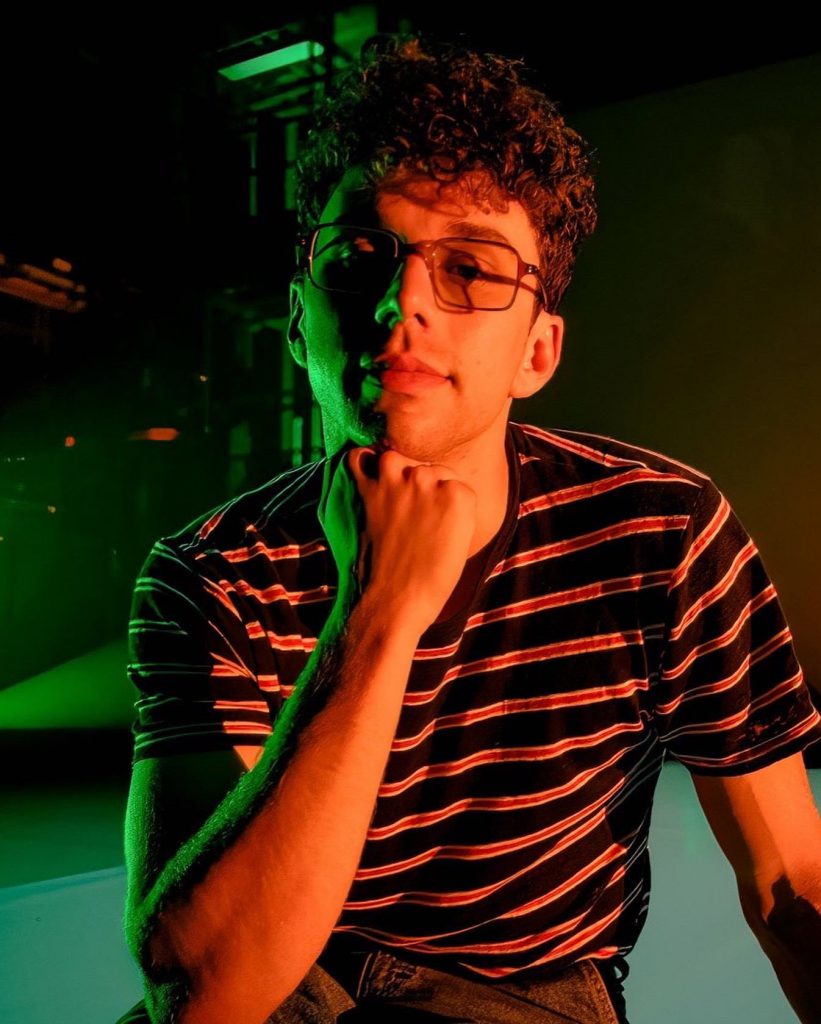 Hopefully, one day, when you headline Portola, you can say you were an opener and you made it to the top of the bill. Thinking about your own music, you gravitate towards more funky tracks with some hip-hop and R&B influences. What originally drew you to that?
I was just listening to that kind of music, and it's a reflection of what I'm currently listening to. I'm listening to the music I want to make, which I think is nice. 
Who are some of the artists you're currently drawing inspiration from?
Durand Jones is like funk/disco, a group called King Perry from LA that is really cool, and then Earth, Wind and Fire, of course, The Whispers, classic disco. Also, a little bit of bossa nova, there's an artist called Hope Tala that I really love. Franc Moody is also sick.
That's really awesome and amazing to see how you've taken those influences and put them into your own music. One of your tracks, "Rollout," was just chosen for the FIFA soundtrack this year, and a song of yours last year, "Real Nice (H.C.T.F.)," was chosen for the A-League theme song. You said this is a dream come true. Has soccer always been a part of your life?
Yeah! Funnily yes, I was just put into playing soccer when I was a kid by my parents. I just stuck with it, got a lot of friends from it, and was playing FIFA. I still play so it's sort of been a big part of my life, and it's nice to come full circle. It's a point of connection with my family and my friends.
That's really great, and must've been so exciting to find out you were chosen. To wrap up our conversation, what is something you're obsessed with right now?
Great British Baking Show! It's just genius. I like baking myself, and I'm here watching all these people like, "these people are fantastic and so much better than I could ever do." It's beautiful green, there's a castle in the background, and it checks all the boxes.
Oh, amazing! What are some of your favorite things to bake?
Bread, I love focaccia, more savory stuff. I tried a tiramisu and didn't do too well, but I'm ready to try again. Like I was hurt [laughs], but I'm ready to give it another crack.
Well, thank you for your time! I really appreciate it and loved getting to talk with you!
---
Follow Young Franco on Social Media:
Website | Facebook | Twitter | Instagram | SoundCloud | YouTube