WAKAAN Music Festival pulled out all the bells and whistles to ensure a memorable edition that exceeded all expectations.
---
The debut edition of WAKAAN Music Festival was either an experience you attended and could never stop thinking about or one you couldn't help but feel the FOMO from hearing about it from others. For years, all anyone could do was patiently anticipate the moment to arise to go back to Mulberry Mountain and experience its greatness again or for the first time. Finally, in 2022, the chance to experience the magic arrived and was just as amazing as in year one.
As WAKAAN Music Festival made its way back to Mulberry Mountain, it welcomed attendees with plenty of nature in its secluded woodsy atmosphere. Sandwiched between an array of treelines and Ozark mountains lay the adventures and memories to be held by the souls who wandered through it. With all the bass music one could dream of with a handful of other genres to keep you on your toes spanning its three days, WAKAAN brought its oddities, festy fashion, food, and vendors to add to the magic of the weekend. Of course, their live painters and art installations were on point as well.
The crowd was smiling from ear to ear, and it was clear to see the excitement for the weekend to come. From the main stage to the food vendors and even to the oddities of the Frick Frack interactive installation, there was something for everyone to love. There was a sea of new faces compared to year one, but the way the WAKAAN team handled the increase in attendees was smooth and easy to navigate.
I started Wednesday off a bit late trying to set camp up, but once that was done, it was time to get down and dirty in the woods for the pre-party.
Entering the festival was a bit of a struggle only because the security guards were ill-informed and rude. My friend and I were trying to pick up our passes and were pointed in several wrong directions until two security guards continually yelled at us when we had just waited in line to be redirected to them. They never gave us the opportunity to communicate why we were in their area. It felt very unprofessional, but we weren't about to let that ruin our weekend. Once we got our credentials, it was all uphill from there.
Once we had camp set up, it was time to wander and find the music at the Chakra stage. Unfortunately, we could only make it to see Liquid Stranger and LSDream's b2b set, but that alone was worth it. Their two minds morphed together for something I didn't know I needed. At one point, I looked around, and a swarm of people surrounded the whole stage. Later on, I discovered that it was only a couple hundred people away from capacity at the pre-party. Once they were done hitting us with their uplifting sounds, they reminded us to set an intention for the weekend, which made me feel so comforted knowing people were setting positive intentions for the weekend to come.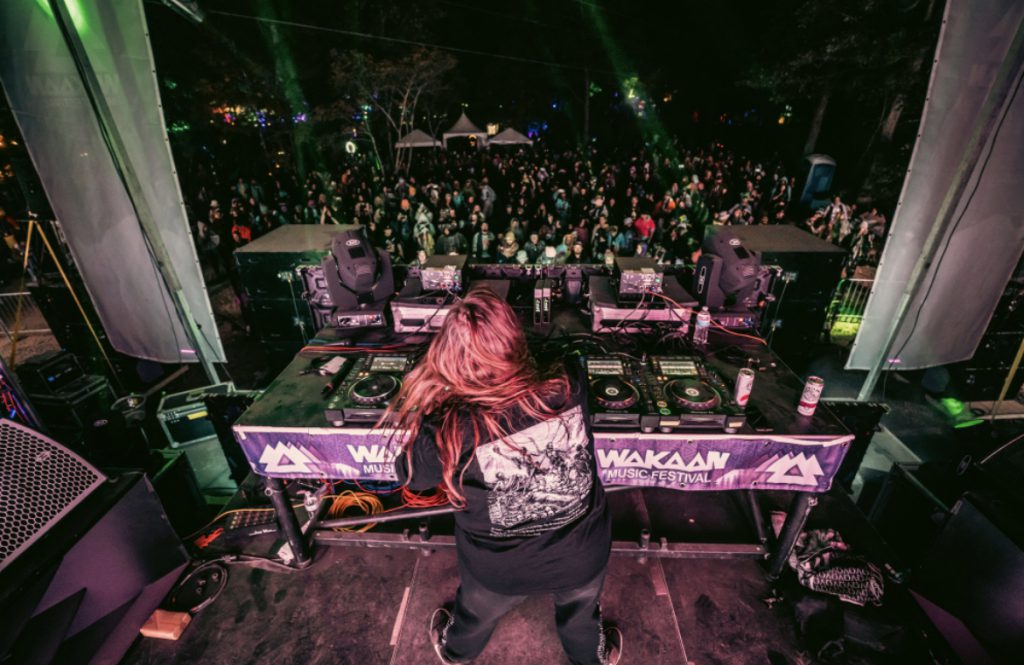 Thursday was our first full day to soak in the festival as the last few attendees trickled in for the festival.
Being in the shaded camping area made sleeping in past the morning sun easy, so we were well-rested after day zero. Our camp made coffee, and everyone went their separate ways to explore the installations, the stages, and more. My priority was to go shake my booty to Superfuture on the main stage. When I tell you he was throwing heat left, and right, I'm not exaggerating. The stage was practically in flames after he was done with us.
After Superfuture, the rest of the night was stacked on the main stage, and we could barely find the time to take a break. Of The Trees stole the show for me out of all the acts that night. You can always count on him to bring you all the sounds to get you hyped and fueled to dance the night away. As for the after-hours sets, I have to say NotLö was a real standout, with endless new IDs flowing left and right from the decks. Her new tunes and some eerie new visuals were the perfect vibes for a late-night set.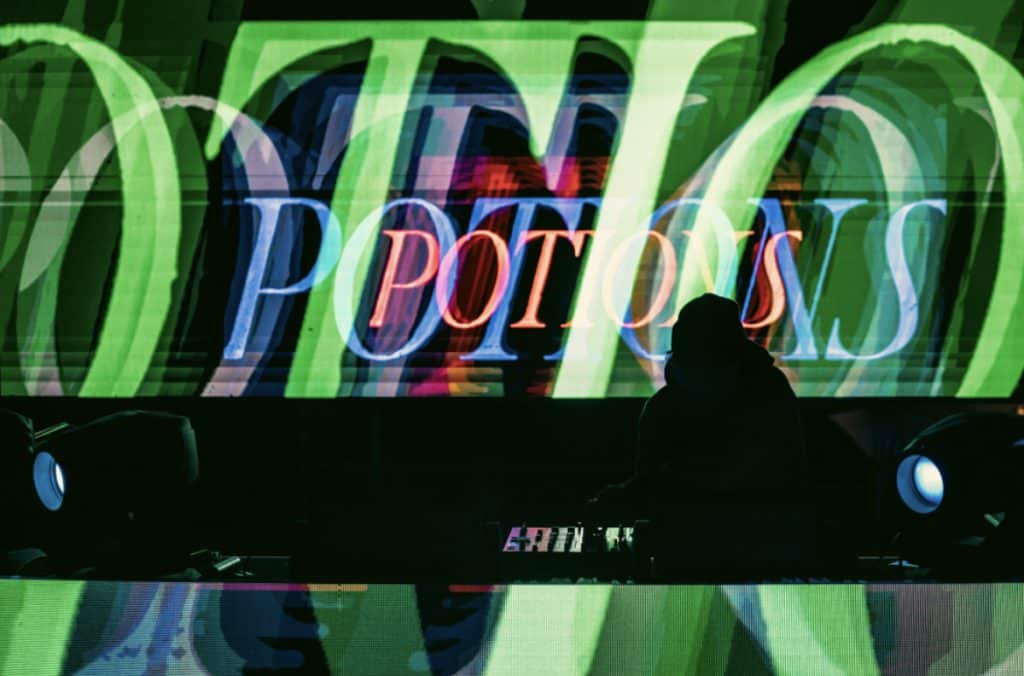 The third day gave us all the boost we needed to sail into the final hours of WAKAAN Music Festival.
My camp woke up and went to LSDream's sound bath to start the third day off right. It was a beautiful ceremony and just what was needed to recharge from the nights before. The music was stacked from the start, with Mythm, Eazybaked, and Wreckno getting things spicy in the heat of the sun. Wreckno played a juicy set, which comes as no surprise. The crowd went wild when Mr. Carmack came in with "Rumble" by Four Tet, Fred Again.., and Skrillex during his sunset set.
The next set was my favorite of the whole weekend. Barclay Crenshaw stole the show and made so many heads turn. It was a fun sight to see. I can't count how often I heard people talking about how blown away they were by his set. From drum and bass to hip-hop and even trap, he had a little sprinkle of all the genres that make you lose control of your body and dance freely. I was glad WAKAAN decided to add him to the lineup because he never fails to slay the decks. Taking us into the late-night hours and ending the main stage for the night was the OG's STS9. I was sad to see people leave when they came on, but my crew and I had a blast dancing in an open space to less heavy sounds before the night of straight-up bass.
From there, we went to watch Integrate tear up the Chakra stage. When they first arrived at their set, there was a line waiting to enter the stage that seemed as if the whole festival was waiting to get in. Once we had our Integrate fill, we headed over to catch some of the rude boy Tsuruda's set at the Halo stage and witness some pure madness as he slang all the trap sounds you crave during the after-hours of a fest. To end our night, we wandered back to the Chakra stage to wind down with some Supertask and Potions sets that sent us all back to our tents, happy and content.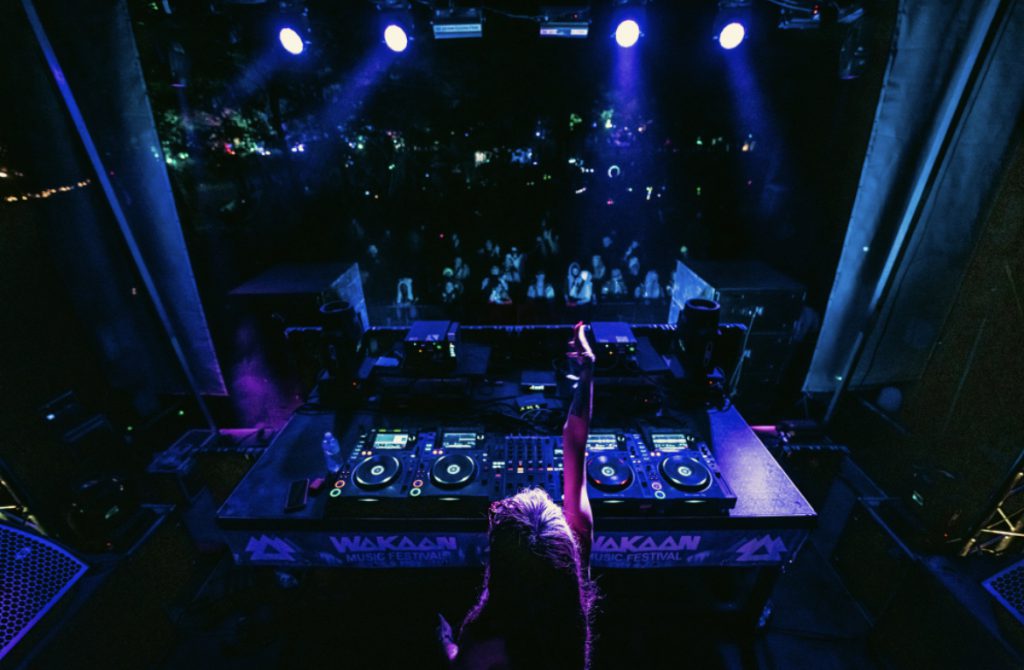 The last day had arrived, and there was only one item on the menu – heavy bass.
Since most of my favorite artists had played on previous days, Saturday was my day of rest. I walked around, got vendor food at Asian Sensation, and checked out some of the amazing talents at a few clothing and jewelry booths. After my small wander, I went back to camp to nap and listened to the main stage acts from my tent. The after-hour sets were the only thing that would bring me back to life, so I made sure I was well-rested to finish the festival strong.
I finally made my way over to the main stage for LSDream and Liquid Stranger's last festival sets and was not disappointed. Hearing all the different sides of Liquid Stranger's sound was a real treat, to say the least. Feeling powered up and ready for the night, we then trekked to watch Khiva, who brought the dark low-end wubs back into the picture for the night. Next, Redrum mesmerized everyone with her charm and mastery of sounds, getting body temperatures to rise to dangerous degrees as they danced to the sound selecta's picks. Of course, Ternion Sound had to finish off the late night with their delectable underground soundscapes. There wasn't a single person standing still as they wheeled out tracks continually, never missing a beat.
Each day of WAKAAN Music Festival brought a new and exciting experience, making this one festival that people will return to annually.
Even with the larger amount of attendees than in 2019, I feel like the WAKAAN team handled it smoothly and executed it near perfection. This is one festival I will continually support, and will look forward to seeing it flourish in the following years to come. See you all when it returns!
---
Follow WAKAAN Festival on Social Media: