Dynamic duo Duck Sauce is set to return to the stage at Coachella and will be lighting up dancefloors with their infectious tunes!
---
There's no doubt that Coachella knocked it out of the park this year with their lineup this year. While the festival is featuring the likes of Billie Eilish, Ye, and Harry Styles in the headliner slots, it's the highly curated list of artists below them that truly make it a "must-attend" festival. In the lead-up to this year's edition of Coachella, we will be highlighting some of the artists billed artists who will be taking the stage on the Polo Fields this April and deserve the spotlight. The first of many of these artists is none other than the eclectic house duo Duck Sauce.
Duck Sauce is a house duo is comprised of legendary artists A-Trak and Armand Van Helden. In one corner is A-Trak, who has been renowned for his insane skills behind the decks while also running Fool's Gold Records and dropping massive originals and remixes. In the other corner is Armand Van Helden, a legend who helped define the sound of the dance music scene in the '90s, influenced countless artists and continued to push the boundaries of the scene to this day.
Back in 2009, these superstar DJs came together to create a dancefloor-friendly sound that incorporated disco, funk, and electro. The result of this became Duck Sauce and their take on house music was an instant hit. That year saw them release "aNYway" and "You're Nasty" (which later found the way onto an EP dubbed Greatest Hits in 2010), but it was their track "Barbra Streisand" that truly lit up dancefloors and took the world by storm.
From there, it was off to the races as they released a number of tracks like "Big Bad Wolf" and "NRG" that infected speakers near and far from 2011 to 2014. In fact, 2014 saw the duo release their debut album Quack received much praise from tastemakers and fellow artists alike as they took the stage at festivals like Coachella that year.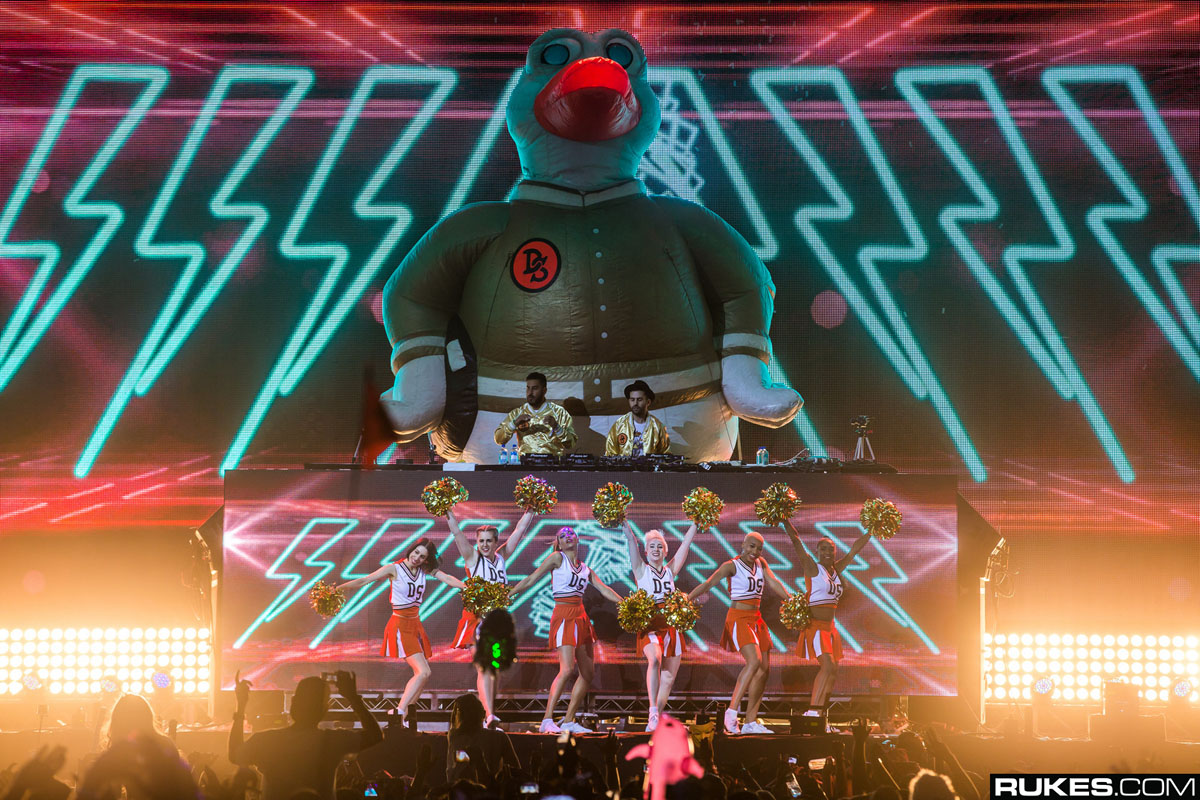 For a number of years after that Duck Sauce remained relatively dormant as both artists went back to focus on their solo careers.
A-Trak teased that the duo would be returning in some capacity in 2020 online and they were a welcome surprise when announced on the lineup for their familiar stomping grounds at Coachella. Additionally, the duo began releasing tracks such as "Smiley Face" and "Mesmerize" over the last two years. These tunes stay true to the funky house sound that Duck Sauce fans loved about them.
So far, Coachella is the only festival that this legendary duo is booked for this year. We're hoping to see the duo continue to appear on lineups and as surprise guests at festivals this season, and you definitely won't want to sleep on their set this April at the Polo Fields. Until then, check out their top tracks on Spotify and get to dancing!
Explore the sounds of Duck Sauce and listen to their releases on Spotify:
---
Looking for a detailed list of who will be taking the stage this year at Coachella? Head over to our post with the full lineup and explore the sounds on our playlist!
Tickets for Coachella 2022 are sold out for both weekends. Those interested in attending can join the waitlist or purchase a travel package that includes a hotel stay with your passes. Head to Valley Music Travel's website for more details.
---
Connect with Duck Sauce on Social Media:
Website | Facebook | Twitter | Spotify | YouTube
Connect with Coachella on Social Media: