We caught up with Genix to discuss his incredible album 199X, the My Friend remix of "All I Want," and his current tour!
---
When it comes to staying true to self, Genix is one of the first to come to mind. He's the type of producer that believes in breaking down boundaries and allowing creativity to fly free so that when he brings his work to the dance floor his fans embark on a journey that weaves them through beautifully intense twists and turns. This couldn't be more evident in his debut album on Anjunabeats, 199X, a 16 track snapshot of his vast knowledge of sound and a true testament to his ever-expanding abilities in the studio.
Since the drop, Genix has been staying busy as he loves to do, hitting amazing venues and festivals over in our neck of the woods on a tour to spread the sounds of 199X, and the music that drives his soul, to all who will listen. Starting in Tulsa, he has made his way everywhere from Beyond Wonderland to Dreamstate, hitting cities like Washington DC, Dallas, and Brooklyn along the way. Most recently he has set his sights on Canadian territory to give Edmonton, Calgary, Montreal, and Toronto a taste of Anjuna perfection before heading back to the US to rock Denver and Miami in January.
In addition to his busy tour, he's celebrating the first 199X remix to emerge, a fantastic house revision of "All I Want" featuring Zashanell by the incredible London-based DJ/producer duo My Friend. With the opportunity for more remixes on the table, this certainly won't be the last time we hear about new versions of the majestic body of work that is 199X, and we're thrilled to keep the party rolling. In honor of the album, we caught up with Genix to have a chat about everything from musical diversity to the album process and his goals for the new year. So grab a beverage, kick back, and relax while we get to know more about him and 199X!
If you haven't already, make sure to grab your copy of 199X as well as the recently released "All I Want" (My Friend Remix) on your favorite music platform. In addition, you're not going to want to miss Genix on tour so grab your tickets before it's too late and continue on for our chat!
Stream Genix – 199X on Spotify:
---
Hello Genix, thank you so much for taking the time to chat with us today. First and foremost, how did it feel to come back to Dreamstate after a long two years away? Can you talk a little bit about your set highlights and experience?
My pleasure! Ok, this answer really applies to all the gigs I've been doing this year. It has just been so great to get back to DJing, to see people in front of me enjoying themselves with smiles on their faces – it is so good. My Dreamstate set really showcased some of my album tracks, along with a few new remixes I've done. It has been so incredible sharing all of my new productions. Dreamstate was an incredible experience, the crowd is so huge, and the production is mind-blowing! To perform there is such a pleasure.
In addition, you are in the midst of your 199X album tour. How is that going? Any fun stories from the road?
The tour has been great! It's amazing how many people really know my album tracks already! People have been coming up and telling me they love the album, and that means so much as I put so much effort into it!
Of course, right now you're celebrating the phenomenal My Friend remix of your track "All I want" off of your debut album 199X. Can you talk about your professional relationship with My Friend, how you linked up, and your personal thoughts about the remix?
Honestly, I've never met them! It was arranged by the label – I think they really did a fantastic job on that remix though. It really reminded me of some old D.Ramirez tracks that I used to love and rave to in Ibiza many years ago! It's so good!
If there was another track on the album that you would love to see remixed, which one would it be, and is there a specific artist you would love to see take on the challenge?
I hope they all get remixes! And also, I'm currently remixing the whole album again myself, I love chill-out and lo-fi so I'm doing a whole make-over in that style too. It's sounding so lush so far.
199X truly showcased your musical diversity with a multi-genre focus on sounds from the 90s and early 2000s. Can you go in depth about the style of sound that dominated that era and who are some of your favorite artists from those years?
I was a huge fan of so many styles, artists from The Prodigy, Chemical Brothers, Underworld, to more trance artists like Armin van Buuren, M.I.K.E. Push, and The Thrillseekers. I also loved breaks and chill out – artists like Way Out West and Michael Woods.
I don't think it's about styles dominating eras, the album was written mainly during the pandemic, and during the lockdown. A time that it was so hard for inspiration! So, I decided to concentrate on why I love music and which songs and sounds made me fall in love with it in the first place. I got out all of my old vinyl and was like a student again, working out why I loved them and how they made me feel. I tried to put this into the album production process. 199X is very personal and reflects me 100%.
There is a track on the album called "The Underground" which was inspired by your favorite Seattle night spot. Can you unveil the reasons that The Underground holds such a special spot in your heart?
I always had such a great time at The Underground in Seattle. It's such a small and intimate venue but it was so electric with energy, every single time. People often ask me if I prefer big festivals or small gigs. Well, they're both very different. Smaller venues can be more fun sometimes because you can really connect with people and see their smiles and eyes – I think a more personal show. I decided to dedicate an album track to the people and good times I had there, with Marq too, who is such a great guy (promoter).
There are many tracks on the album that feature incredible vocalists like Zashanell, Northling, LYCA, JVMIE, and Towera Smith. Can you give some insight on how your professional relationship with these artists came to fruition and share some in-studio stories?
Well, all the tracks were different, some were demos from the vocalists, others I wrote for them to sing too. There is a lot of back and forth with the process. But I was lucky to work with such excellent vocalists, they made it so easy, to be honest!
What were some of the biggest challenges you faced when producing 199X and which track offered the biggest sense of accomplishment once it was complete and why?
No specific track, I never saw the album as a single-track kind of thing. It's more of a whole project and a collection of work. I wanted it to come across like that – like a story. Not just the "same old" club tracks but really dive into my past and push new boundaries as a producer. I've never made tracks in some of those styles before! This made it really fun, I felt like I had the freedom to just do what I want and express myself musically. I've said this a million times, but I'm not trying to be any genre or Bpm… some artists become trapped in their genre or sound but I didn't want that. I really feel that this album gives an insight into Genix!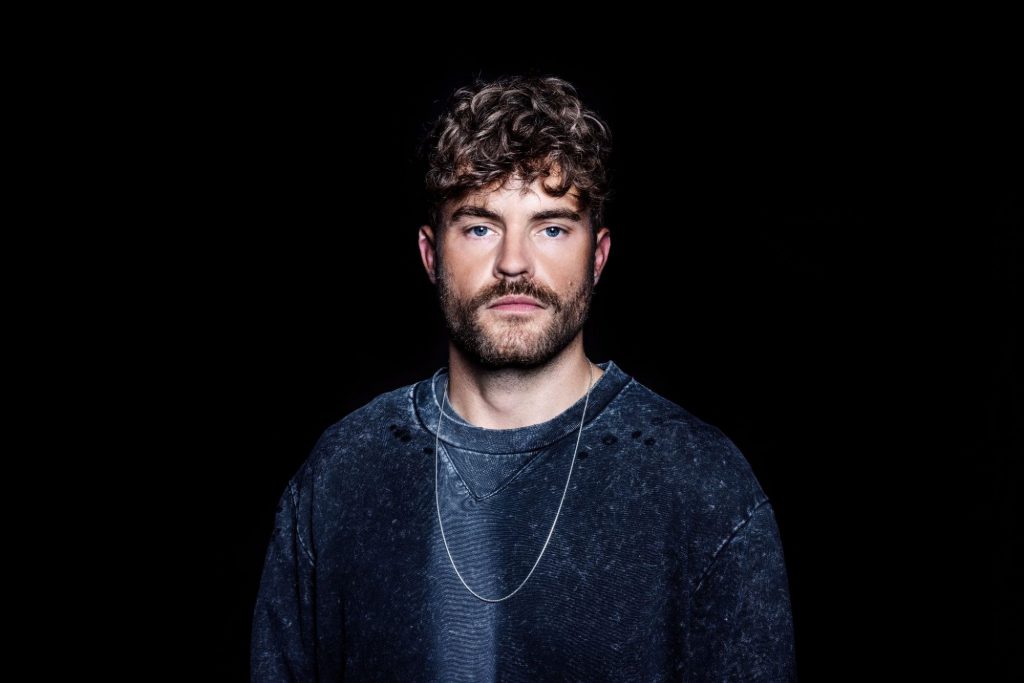 As a musician who has truly embraced the art of breaking down genre confines, what advice would you give to artists who find themselves stuck in a bubble?
Be yourself – don't make music that's already out there! The only way to stand out is to be unique, that's the best advice I can give.
What are some things that you have learned about yourself coming out of the 199X process?
I learned that I could produce an artist album foremost! It's something I was always a little nervous about doing, but honestly, it's the best thing I've ever done and I'm totally proud of it. I can't wait to do another now!
After the tour comes to a close this winter and you find more time to dedicate to the studio, what's next up for you? Any thoughts on a follow up album or do you have a new goal in mind?
It's not coming to a close! I'll be touring the album into next year along with lots of new festival and club dates. As mentioned, I want to write another album for sure and maybe work on other styles. I have a load of other unreleased material too! Plus, I'm working on some new collabs so more info on that soon. I don't have any specific goals, just to keep sharing my passion with the world. Exciting times! Thanks for having me!
---
Follow Genix on Social Media:
Website | Facebook | Twitter | Instagram | SoundCloud | YouTube