Kill The Noise and MOELLE ask listeners that they "Don't Look Back" but forward instead with their collaborative tune on Ophelia.
---
For those who've been around the scene for a good chunk of a decade, Kill The Noise is likely a name held close to the heart. He's been an influential part of the dubstep scene and released countless bangers that include Kill Kill Kill and BLVCK MVGIC. Whether he's dropping new music, playing Deadrocks, or taking the stage during Insomniac's Park N Rave, Kill The Noise has continuously been a force to be reckoned with to this day.
Back in October, Kill The Noise joined forces with a handful of eclectic tastemakers to celebrate Ophelia Records 100th release with "Pantheon." Now, he's back with his latest release on the label, "Don't Look Back," along with the news that this is the first track off his forthcoming 2022 album Embrace – and for those who have been patiently waiting for new music from this legend it was well worth the wait.
"Don't Look Back" starts off with MOELLE's addictive, hypnotizing voice and soft, soulful melodies swirling around it. From there, her voice carries listeners deeper into the track, as the buildup begins, and "we should run now baby run" fills their ears. While the track itself starts off on a softer note, that quickly changes as the drop comes in and the meat of the track comes into play. There are heavier parts weaved in throughout, acting in contrast to the slower moments that give listeners time to catch their breath. Towards the end "Don't Look Back" starts to lean on the more melodic side of things, while also changing it up with Kill The Noise's gut-punching dubstep cannons.
The energy and emotions poured into the track are sure to have listeners craving the full release of Embrace (and second KTN album) next year and we're very eager to hear the sounds that come from it. Listen to "Don't Look Back" on your preferred streaming platform and keep your ears and eyes peeled for more information!
Stream Kill The Noise x MOELLE – Don't Look Back on Spotify:
---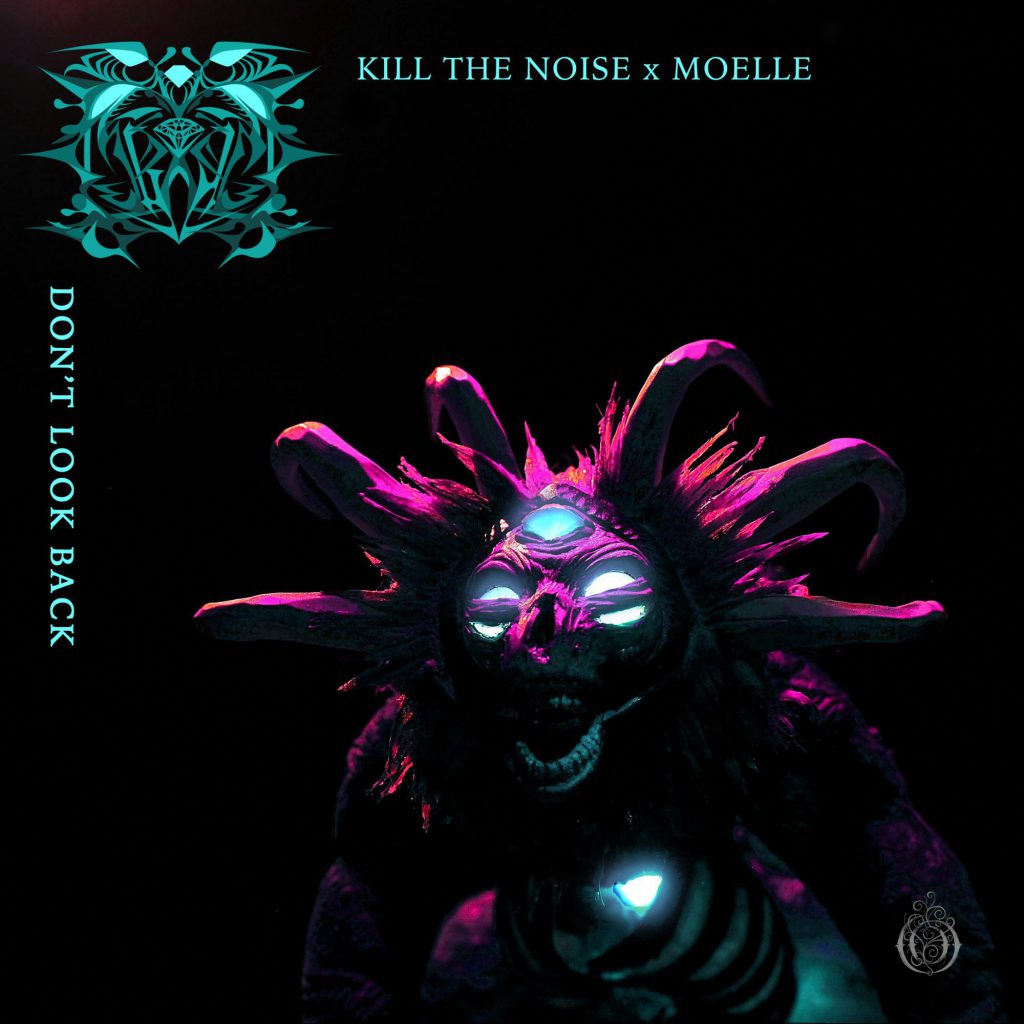 ---
Connect with Kill The Noise on Social Media:
Website | Facebook | Twitter | Instagram | SoundCloud | YouTube