Seven Lions, Blastoyz, Dimibo, Jason Ross, Kill The Noise, Trivecta, and Wooli take listeners through a journey of the genres on "Pantheon."
---
Ophelia Records was first founded by Seven Lions back in 2018 and helped usher the ever-evolving genre of melodic dubstep to speakers around the world and brought the notion of cry banging to a whole new level. During this time the label has played host to a number of artists in the scene with dynamic production styles, and now they're celebrating their 100th release by putting exactly that on display.
In honor of Ophelia Records' massive milestone, Seven Lions, Blastoyz, Dimibo, Jason Ross, Kill The Noise, Trivecta, and Wooli blend their unique styles to create the highly anticipated mega collaboration "Pantheon." The track includes a variety of sounds that have defined each artist to take listeners on a journey through the genres the label has championed over the past few years.
"Pantheon" begins with a trance-infused intro that has lyrics intertwined to immediately grasp listeners and take them back in time. The mega collaboration's first drop arrives soon after to satisfy the ears of any psytrance lovers who have gravitated to the sounds of Blastoyz, Dimibo, and Seven Lions' explorations in the genre. But the ride is still just beginning to pick up some energy when the middle drop appears on the horizon to give headbangers the chance to break their necks with some insanely heavy bass.
After being decimated by the aggressive bass frequencies, "Pantheon" offers up a slice of heaven with its third drop that is melodic dubstep at its finest. Then, as the final seconds on the journey begin to tick away the final helping of psytrance appears to help listeners ride off into the sunset and leave them craving more from these artists.
Not only does "Pantheon" serve as the name of this all-inclusive track but it also is Ophelia's first-ever label tour where you can hear that tune and more from their artists in its righteous presentation. Watch the visualizer for this massive collaboration on YouTube or your preferred platform and make sure to grab tickets to catch Seven Lions and other Ophelia artists on tour this fall.
Check out "Pantheon" on YouTube:
---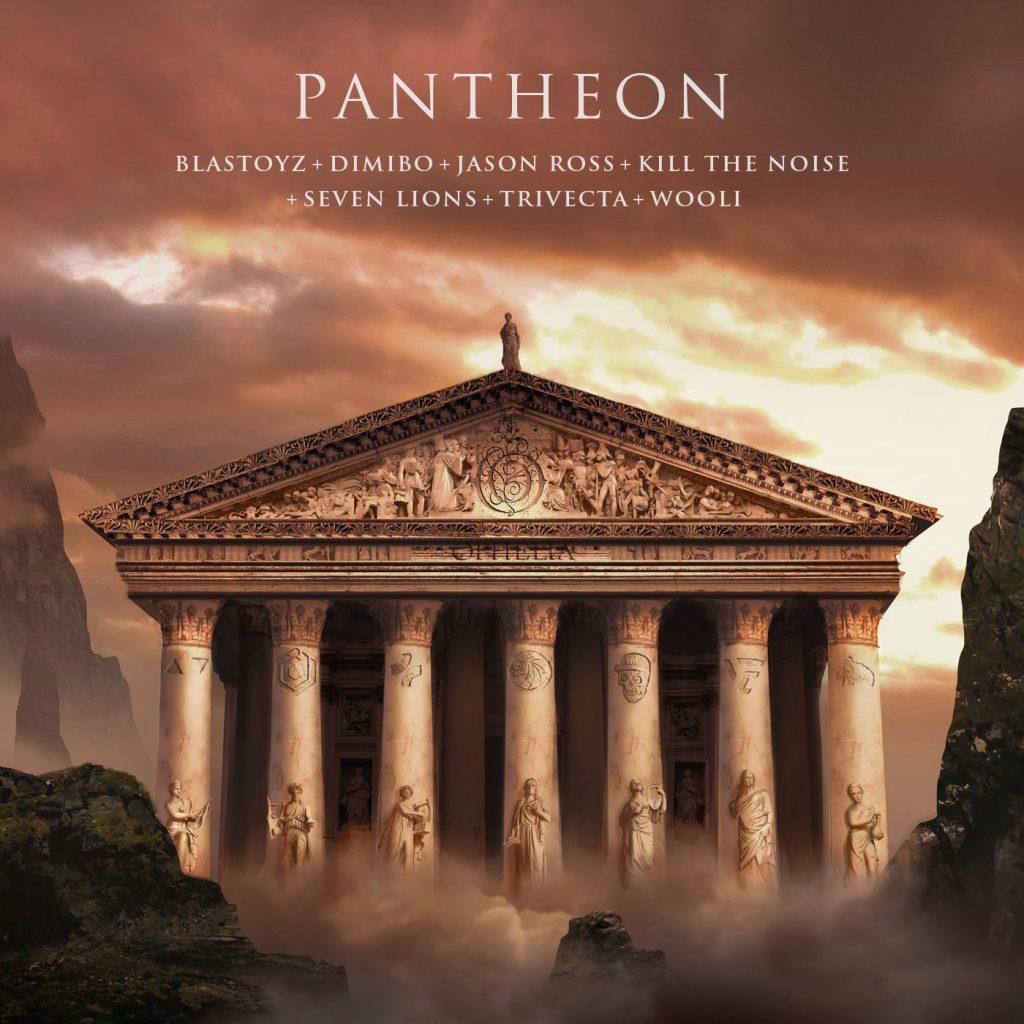 ---
Follow Ophelia Records on Social Media:
Website | Facebook | Twitter | Instagram | SoundCloud