Space Yacht drops the first volume of their new compilation series, Tough House, featuring heavy tracks from Qlank, Schade, Capozzi, and more.
---
After Space Yacht blasted off on a new journey to bring fresh music to speakers around the globe with their label they haven't let off the gas since. Already releasing a number of sensational tunes curated through their Tune Reactor series on Twitch, along with tasty sounds found within their Big Bass Ting and Tech My House compilations series, it's clear that they're up to some great things.
More recently, Henry Lu and Rami Perlman have looked to expand the offering of dynamic sounds on the label, bringing forth a fresh DnB compilation dubbed Critical Mass and one centered on techno, The Black Hole. Now, these two masterminds have crafted up a new compilation for fans to feast their ears on, Tough House, which centers itself on an emerging genre that's focused on heavier house sounds that blur the line between electro, bass house, and UK Bassline. Out now across all platforms, the compilation puts some jaw-dropping tunes front and center from artists including Qlank, On Point, Money Money, Schade, Capozzi, and Code Red, among others.
Detroit-based DJ and producer Qlank leads the charge with one of the first standouts on the compilation, "All Night," that will quickly energize your mind, body, and soul with its darker bassline and chopped vocal elements. It's the perfect lead-track to help define this emerging genre and showcase what's to come through the rest of its runtime – and Qlank also took on the duties to masterfully spin up the Mega Mix for the release as well.
But the list of stunners on Tough House doesn't end with the first track. AMPRS&ND delivers a sensational track in the form of "Need Ur Love" that will have anyone jumping out of their chair to shuffle to the beat and Schade's "Back At It" is an absolute banger filled to the brim with distorted kicks that will boom through speakers. Other standouts that blew us away range include "Back N Forth" from rising star Capozzi, "Dance 2 U" from the mind of Haelix, and "Hell" which sees CASHEW blend hip-hop and house sounds into quite a treat.
Listen to the tunes on Tough House Vol. 1 on Spotify or your preferred streaming platform, and let us know which ones you loved the most in the comments!
Stream Tough House Vol. 1 on Spotify:
---
Tough House Vol. 1 – Tracklist:
Qlank – All Night
AMPRS&ND – Need Ur Love
Whenuknow – Where U Go
Schade – Back At It
Capozzi – Back N Forth
On Point – Nake Fews
CASHEW – Hell
Money Money – Foot Locker
Danny Time, ill.45 – The Understanding
Haelix – Dance 2 U
LOOZBONE – Fresh
Fox'd, Nolephant – Pull Up
Code Red – INDACLUB
Tough House Vol. 1 Mega Mix (Mixed by Qlank)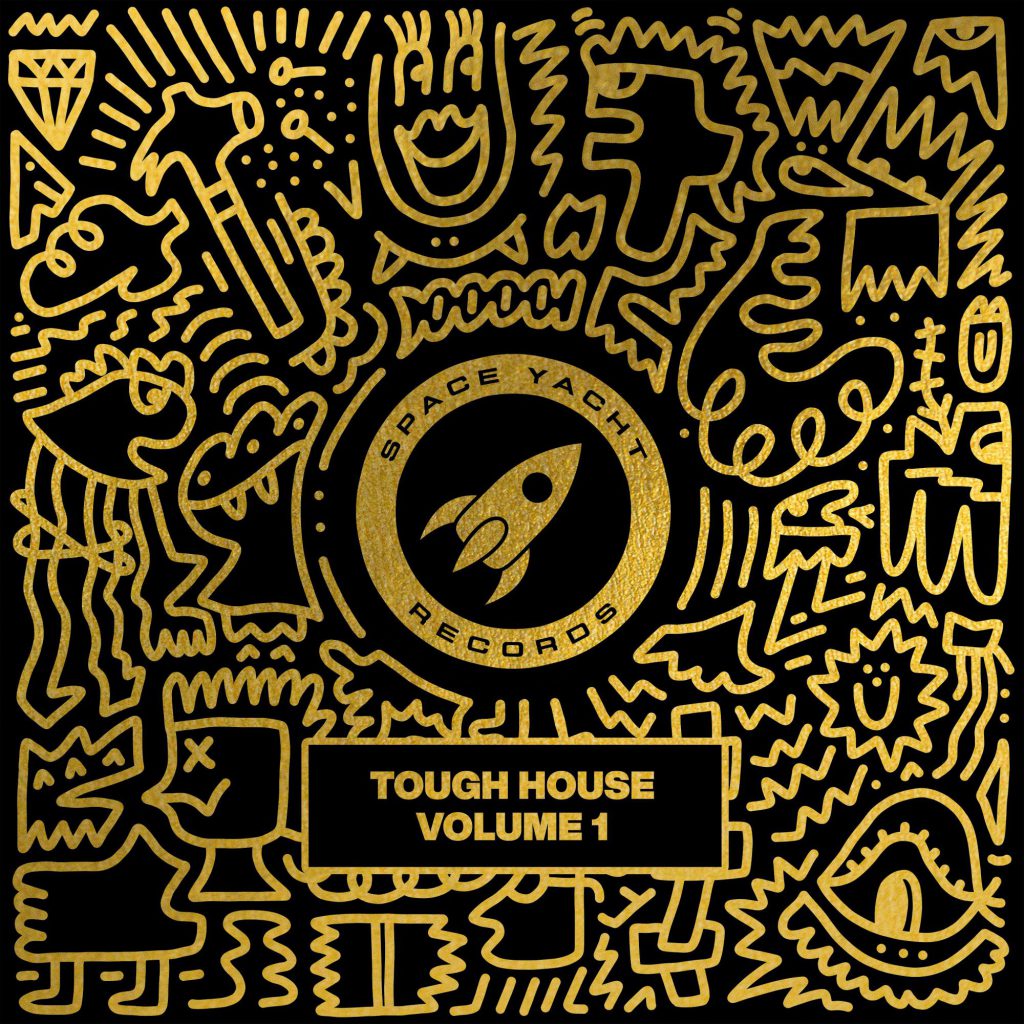 ---
Follow Space Yacht on Social Media:
Website | Facebook | Twitter | Instagram | SoundCloud | Twitch