Space Yacht recruits HELLBOUND! to curate their debut techno compilation, The Black Hole Vol. 1, featuring 10 relentless tracks.
---
You know what they say, the devil works hard, but Space Yacht works harder. That's because founders Henry Lu and Rami Perlman refuse to pass up any opportunity to grow. As the identity of Space Yacht continues to expand, one thing remains the same, these two tastemakers are always making space for rising talent to break out amongst the masses. 
Since the inception of Space Yacht Records, the disruptors of dance music have released four successful compilations that cater to headbangers, house heads, and drum and bass enthusiasts. Now, the growing imprint is venturing deeper into the underground with their newest release, The Black Hole Vol. 1, a stellar techno compilation stacked with ten delicious tunes from various talented producers. 
For this fresh endeavor, Space Yacht joined forces with techno's finest, HELLBOUND! to help on the curation front. Like his counterparts, this artist is a fellow disruptor making waves in the underground community. His dedication to showing the beauty of techno shines through beautifully across The Black Hole Vol 1. So, whether you're a techno snob or looking to get acquainted with the genre, HELLBOUND! understood the assignment and curated something special for all of us. 
From start to finish, this compilation sucks you in with no mercy. Everything kicks off with HELLBOUND!'s "Beware," a track that feels like a surge of electricity running through your body. The booming bass keeps you locked in as the song builds itself up in such a beautiful manner. 
Drakk, BRVMES, and REVEL deliver the holy trinity of techno with their divine tracks "Voices," "Acid Family," and "REVOLUTION303." Collectively, each track offers the perfect amount of intensity bound to melt your face off. Between the aggressive basslines, distorted synths, and relentless pumps – you're going to feel like you're in the midst of the most epic warehouse party. 
If those three weren't enough, Barbosa and Chris Waldt stray from the path and deliver something more experimental with "Hybrid Mind" and "Dry As Hell." Both tracks radiate nostalgia and feel like the earlier days of techno. And things end seamlessly with AMAGII's "Coda," which feels like the perfect end to the subterranean party.
Overall, this compilation is the definition of walking the walk and is an epic body of work. It naturally stands out and shows the importance of techno and its impact on dance music. Listen to The Black Hole, Vol. 1 on Spotify or your preferred platform, and share your thoughts in the comments!
Stream The Black Hole, Vol.1 Spotify:
---
The Black Hole, Vol. 1 – Tracklist:
HELLBOUND! – Beware
Declan James – New Age Psychosis
DRAKK – Voices
BRVMES – Acid Family
Revel – REVOLUTION303
Barbosa – Hybrid Mind
Chris Waldt – Dry as Hell
forsetî – Go Back
Thanks, I Hate It – Who Is It
AMAGII – Coda
The Black Hole Mega Mix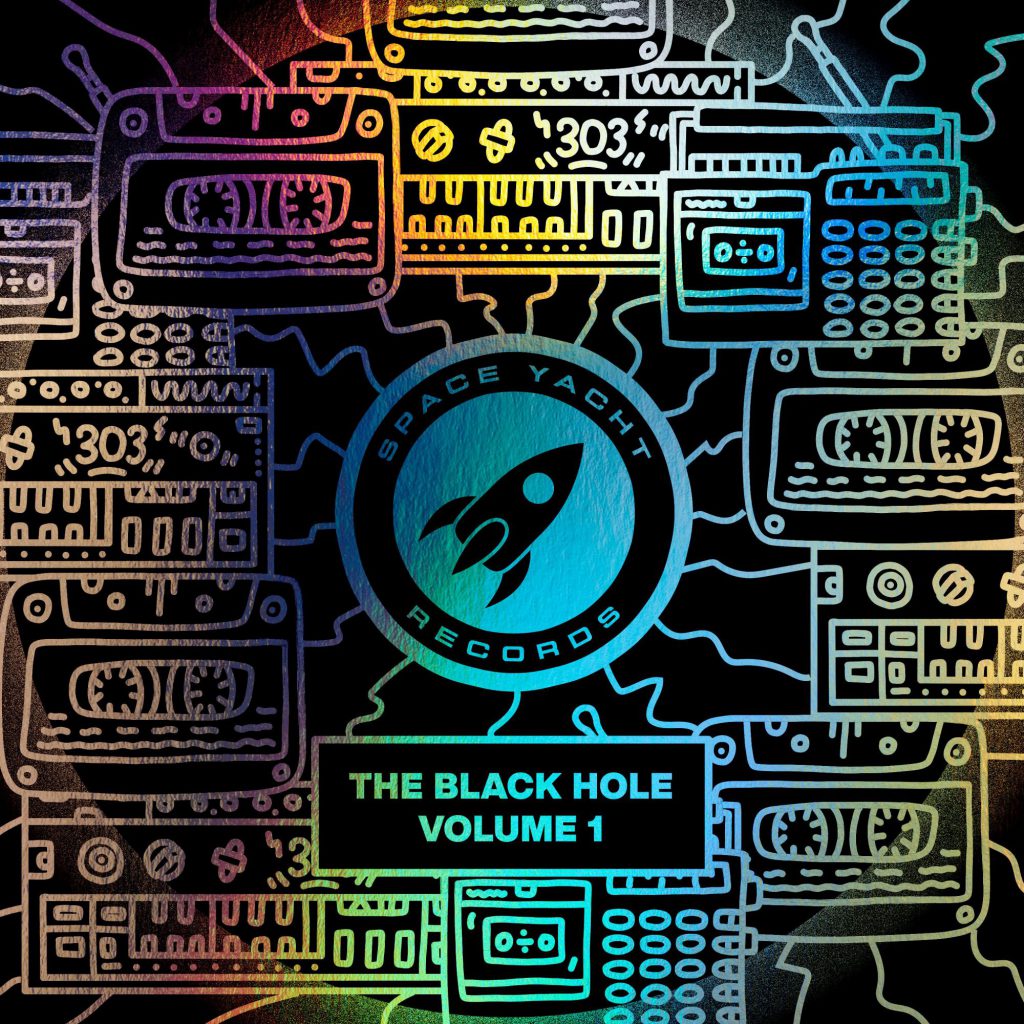 ---
Follow Space Yacht on Social Media:
Website | Facebook | Twitter | Instagram | SoundCloud | Twitch