NAZAAR takes on the curation duties for the second volume of Space Yacht's Big Bass Ting series and brings heaters from Algo, Cyclops, and more.
---
Los Angeles-based collective Space Yacht might be ending their weekly shows at Sound Nightclub to hibernate for the winter until re-emerging next year, but that doesn't mean they're going to stop delivering heaters. Not only will co-founder LondonBridge be taking the stage at Escape Halloween this weekend, but they've also delivered a second helping of wubs by dropping the second volume of their Big Bass Ting compilation series.
Out now across all platforms, Big Bass Ting Vol. 2 sees Space Yacht look to NAZAAR for the curation efforts and he doesn't disappoint with the 11 tracks (and Mega Mix) found within it. The compilation is turned up to max levels straight from the jump as NAZAAR offers up two of his own tunes, "MANIPULATE" and "Desert Chaos" with LAYZ, both of which will energize all aspects of your being. Blvk Sheep and Vampree take control of your mind next with "Recoil" that will have headbangers hunting for the nearest rail the moment the drop hits.
Cyclops' "Can't Wait To Die" offers up a sense of serenity with its intro, but pummels listeners with a wobbly bassline and glitchy elements just after the 30-second mark. Similar vibes can be found on Algo's "Stutter Nut," Lizdek's "Spearbond," and FelMax and Veros' "R2" later on in the compilation, all three of which stand out as truly impressive bass creations that will warp your mind. And the run of tunes from Dr. Lobster and Echo Drone, Soundwave, and Uvalid bring this edition of Big Bass Tings to a proper close with booming beats that punch you in the face and leave you begging for mercy.
Check out the full tracklist below and stream Big Bass Ting Vol. 2 on Spotify or your preferred platform to get a dose of heavy wubs!
Stream Space Yacht – Big Bass Ting Vol. 2 on Spotify:
---
Space Yacht – Big Bass Ting Vol. 2 – Tracklist:
NAZAAR – MANIPULATE
NAZAAR, LAYZ – Desert Chaos
Blvk Sheep, Vampree – Recoil
Algo – Stutter Nut
LOUIEJAYXX, RZRKT – UNKNOWN
Cylcops – Can't Wait To Die
FelMax, Veros – R2
Lizdek – Spearbond
Dr. Lobster, Echo Drone – Logisitics
Soundwave – COSMIC NOISE
Uvalid – Step Back
NAZAAR, Space Yacht – Big Bass Ting Vol. 2 Mega Mix (Mixed by NAZAAR)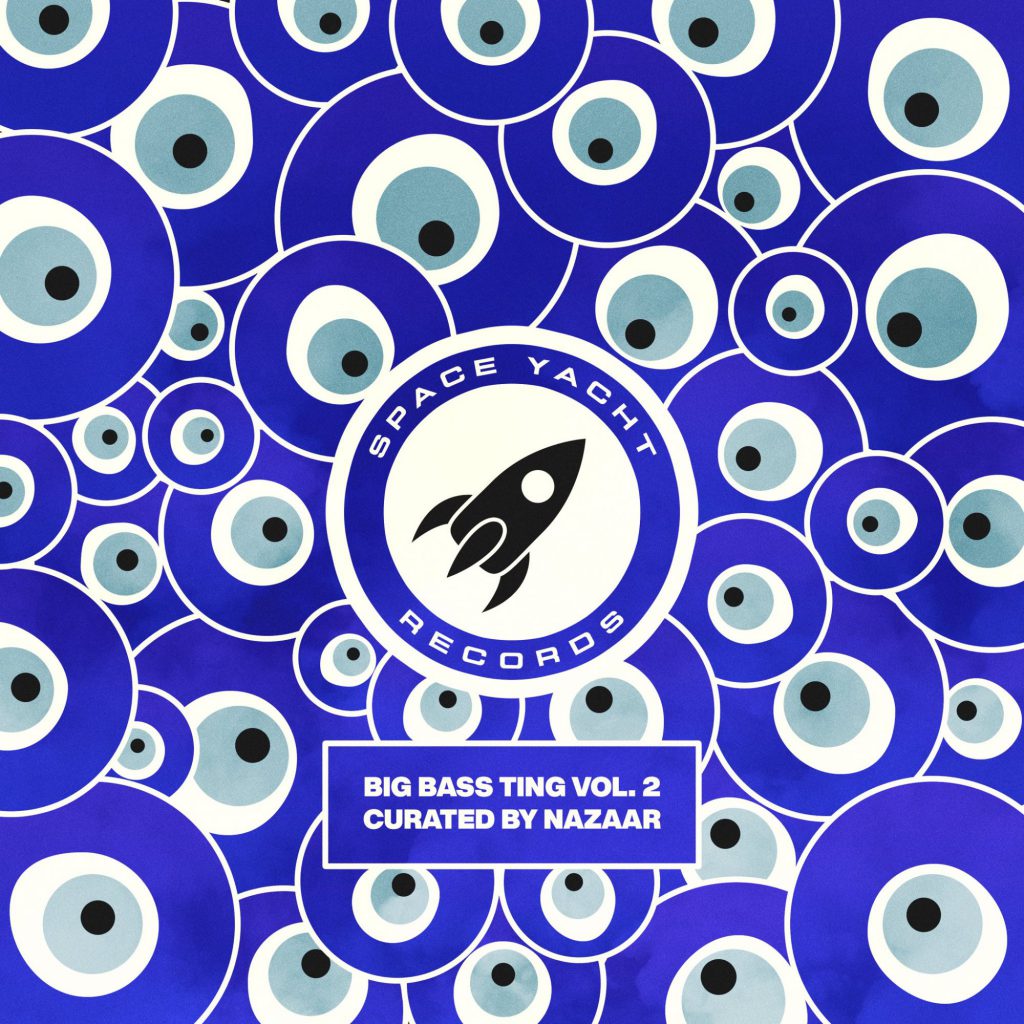 ---
Follow Space Yacht on Social Media:
Website | Facebook | Twitter | Instagram | SoundCloud | Twitch