Kyral x Banko explore the Snoitch-Verse once again on their latest three-track creation, Greenside/Beanside, out now on MorFlo Records.
---
Denver tastemakers Kyral x Banko have brought nothing but electric energy to bass music since deciding to combine brainpower and start to create. The two have a multitude of releases on labels like WAKAAN, Mean Mug, and Jadū Dala, each time showcasing the versatile frequencies they push forth. Kyral x Banko are bass aficionados and the perfect reflection of weird and experimental sounds, and their latest release on MorFlo Records, Greenside/Beanside proves just that.
The three-track EP, Greenside/Beanside is a paragon of bass-filled delight, and the three tracks found within will only leave listeners wanting more. Kyral x Banko manages to change it up with each track, bringing different reverbs and vibrations throughout the EP's entirety. "Greenside" starts the journey, slowly snatching listeners' attention with vocal samples that only make you wonder what's next. That's answered soon after as the fierce bass eats you up and spits you right back out. "Greenside" ends with Gregorny saying "You've made it through to the greenside, follow me to the beanside"
Next up on the EP is "Beanside (Joitle)," if you listen to Greenside/Beanside from beginning to end, without shuffling, it makes sense why this track is up next. Listeners will travel from a bright, green place outside, to one that's much darker and inside. While this might be the shortest track on the EP, it's nothing short of low-end, gooey energy. Then, "Lost Space" wraps up the journey with Kyral x Banko on an upbeat, wobbly note. It feels like the two artists were blasting off into otherworld dimensions while creating this track, taking otherworldly frequencies and extraterrestrial elements along with them.
Kyral x Banko are taking this corner of dance music by storm and bringing along endless amounts of zest and vivacity along with them. If you haven't yet had the opportunity to catch a set from this powerhouse of a duo and will be attending Liquid Strangers' two-night Denver run next week, get their early for Kyral x Banko, you'll very likely hear the tracks on Greenside/Beanside there. Listen to this EP on Spotify or your preferred music platform and let us know which track was your favorite in the comments!
Stream Kyral x Banko – Greenside/Beanside on Spotify:
---
Kyral x Banko – Greenside/Beanside – Tracklist:
Greenside
Beanside (Joitle)
Lost Space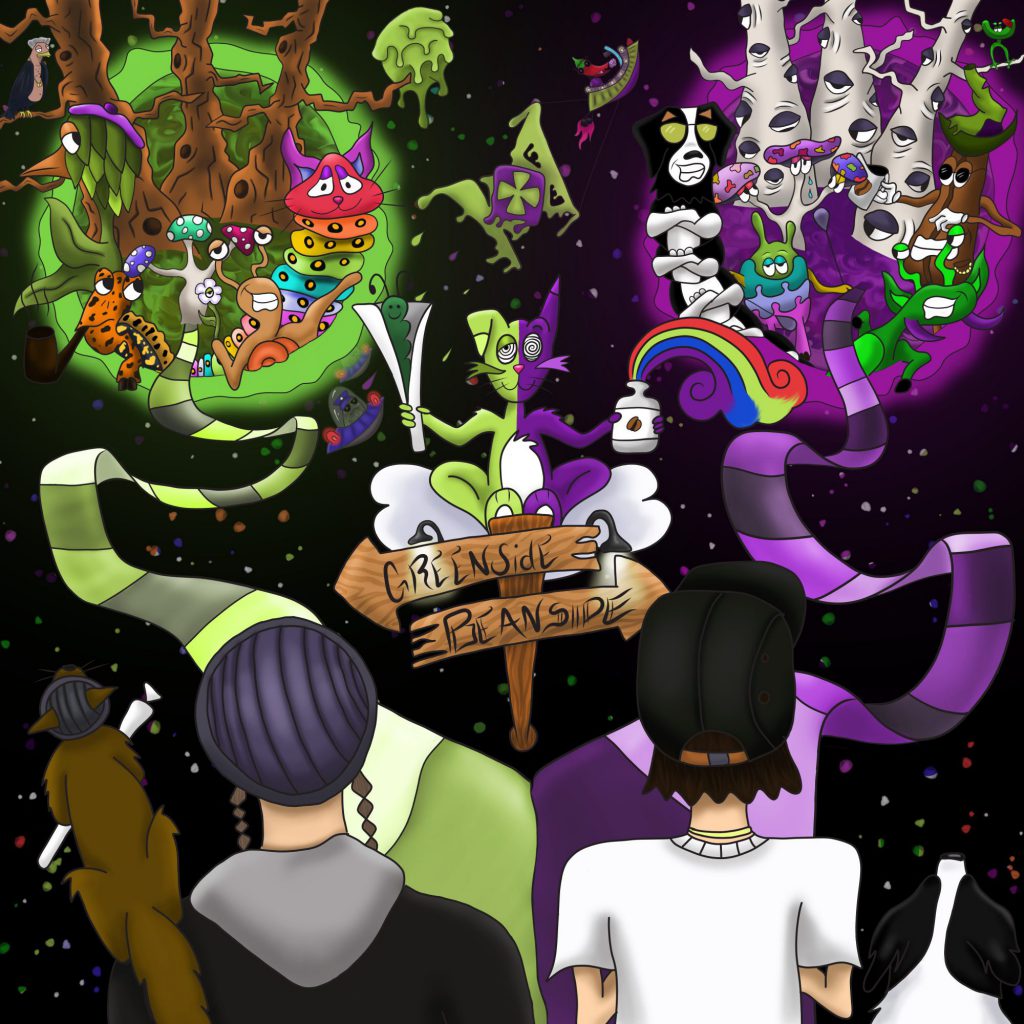 ---
Connect with Kyral x Banko on Social Media:
Facebook | Twitter | Instagram | SoundCloud