Come along for the ride with bass duo Kyral x Banko and take an immersive sonic experience through the world of Snoitch.
---
It's truly a special thing in the music scene when an artist is able to create a unique conceptual universe surrounding a record and provide a new perspective through which listeners can gain a deeper understanding. It transforms the listening experience from one of merely hearing the music to being completely enveloped by it, and that's what Colorado-based duo Kyral x Banko have achieved with their latest EP Snoitch.
Having previously dropped tunes on labels including Spicy Bois and Quality Goods Records, the duo looks to WAKAAN to deliver this mind-altering fusion of saucy wubs, trap beats, and experimental bass sounds. The duo describes the word "snoitch" as "an all-encompassing term," and one that is commonly used among their fans. With this release, the duo brings to life their unique relationship with their fanbase while showcasing their innovative production and distinct sound design through a new lens.
Snoitch finds the duo officially setting their name in stone and proving to the bass scene that they are on the up and up. They are without a doubt a name to keep on your radar, and this latest release only serves to emphasize this further. Check out Snoitch on your favorite listening platform, and read on for a deeper dive into the EP!
Stream Kyral x Banko – Snoitch EP on Spotify:
---
The EP's titular track provides a trippy welcome into the universe of Snoitch.
"Ask yourself this: how does one snoitch?" is the existential question that opens the introductory track, beckoning us into the realm of "Snoitch." Ominous vocals and cutting trap-influenced percussion provide a menacing build, followed by an explosive onset of wobbly bass that hones in on the duo's signature swing rhythm. A unique blend of experimental sounds and textures dance over one another to create that signature WAKAAN sound, leaving no doubt that Kyral x Banko's place on the imprint is perfect.
The EP switches gears with the fun and eclectic "Messin Witcha." A personal favorite off the EP, this track melds quirky vocal samples, wonky basslines, and a DnB influence that come together to create a dynamic track that stands out from its counterparts. The duo's eccentric production style is on full display and their inclination towards experimentation is palpable with this tune.
Kyral x Banko then deliver a more trap-oriented focus on "Hypnotic," which has a slowed down vibe that offsets the high energy of its predecessor. Its hip-hop heavy feel is emphasized by vocals from Dario Angelo whose flow merges seamlessly with the ambiance of the track. Subwoofers are highly recommended for this one.
Prepare to enter the "Simulation" with the EP's closing track, which fully embodies its name in sound and style. By this point, we are fully indoctrinated into the Snoitch world with no return in sight. The atmosphere of this song parallels the experience of entering into a virtual cyber realm with ascending synth patterns followed by glitchy bass and out-of-this-world sound design. What a fantastic way to close out this four-track ride. Give it a spin!
---
Kyral x Banko – Snoitch EP – Tracklist:
Snoitch
Messin Witcha
Hypnotic (ft. Dario Angelo)
Simulation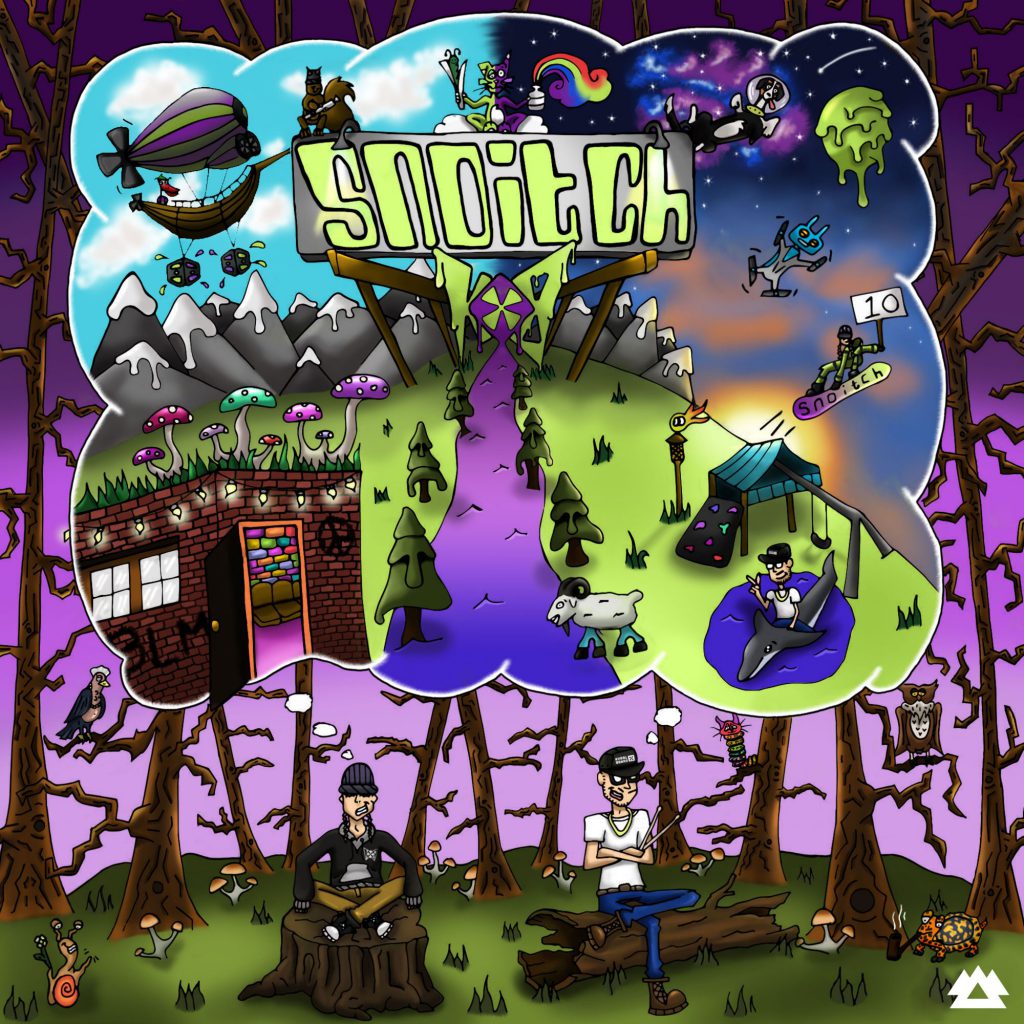 ---
Connect with Kyral x Banko on Social Media:
Facebook | Twitter | Instagram | SoundCloud