Outside Lands Music Festival returned after two years with a special Halloween edition full of incredible music and unique experiences.
---
When the sun rose on October 29 in San Francisco, with it came excitement. People were out and about across the city in their fun, festival outfits. Groups of friends gathered for what would be an unforgettable weekend. Outside Lands Music and Arts Festival (OSL) was finally back. For three days, tens of thousands of attendees would descend upon Golden Gate Park for music, food, drink, and the one-of-a-kind experiences only found at the festival.
This being my fourth year attending Outside Lands, I was ready with warm outfits, set times, and a list of things to see and eat. Unlike previous years, though, I wanted to take the time to try some of the food vendors and explore parts of the festival grounds I hadn't gotten a chance to. Venturing around the festival grounds was just as much of a priority as the artists on my schedule.
Traffic flow around Golden Gate Park is always a little chaotic with the influx of people and cars. With this in mind, we decided to take public transportation and planned some buffer to make it in time to see Khruangbin. Much to our surprise getting into the festival was quicker than we thought. Those with proof of vaccination were given a separate wristband to expedite entry the rest of the weekend.
The security process for the festival was interesting. Instead of standard metal detectors and pat downs, every day we walked through computerized scanners that supposedly were "very sensitive" and sufficient. Staff ushered people through but it seemed like anyone could've brought anything in. I never saw anyone get stopped or have their bag searched.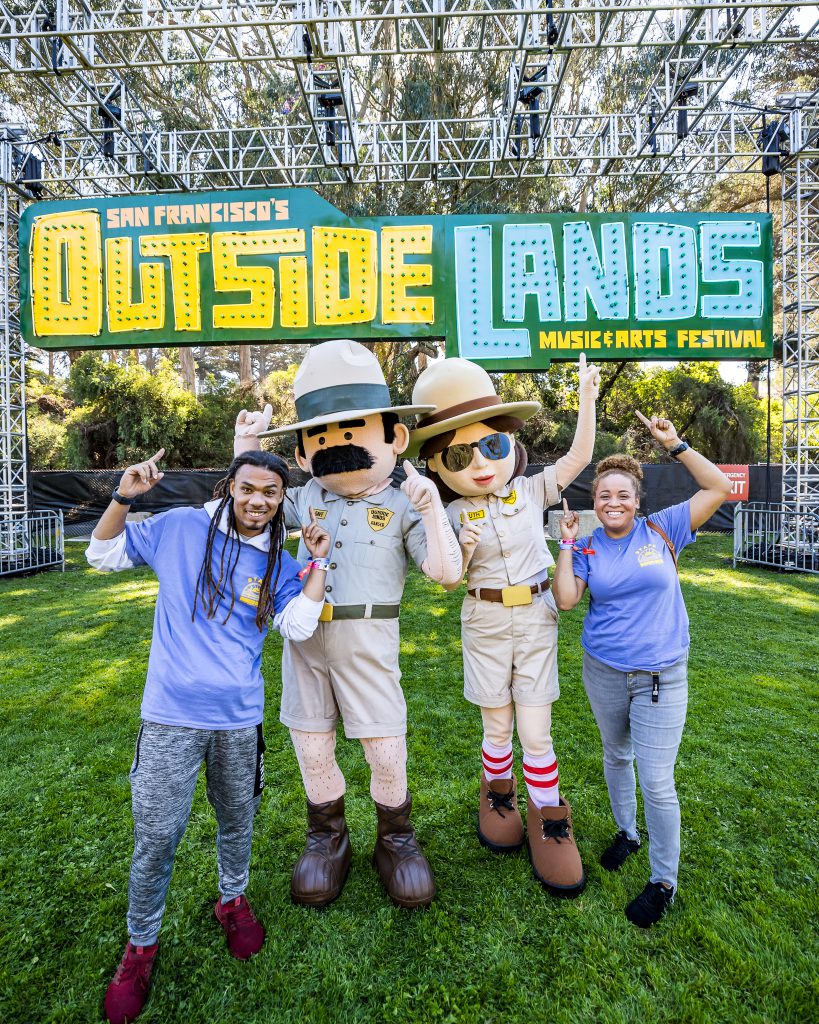 A 20-foot statue of OSL's mascot Ranger Dave greeted everyone entering the festival and in Halloween spirit donned sparkly glasses, cool earrings and fresh tattoos.
Friday would be back-to-back sets starting with the Thai-influenced funk of Khruangbin and chart-topping hits of Glass Animals. My favorite set of the night would come from none other than SG Lewis. Featuring tracks off his debut album times and his recent Paradise Edit of the BeeGee's "More Than A Woman," his set was funky and so much fun. The sound mixing was so clean and well balanced, which added to the experience.
Kaytranada was next up at the same Sutro stage. Tucked at the foot of hills, the vibe at Sutro was more intimate than the other stages. The GRAMMY-award-winning artist played a DJ set and all around people were singing and grooving along to the music. The sound mixing wasn't as crisp and the highs seemed muted. Regardless, the set was still fun and for the first time in forever, I made a friend with someone dancing next to us in the crowd – the joys of being back at a festival! We ended the night with The Strokes, which had me in my nostalgic feels.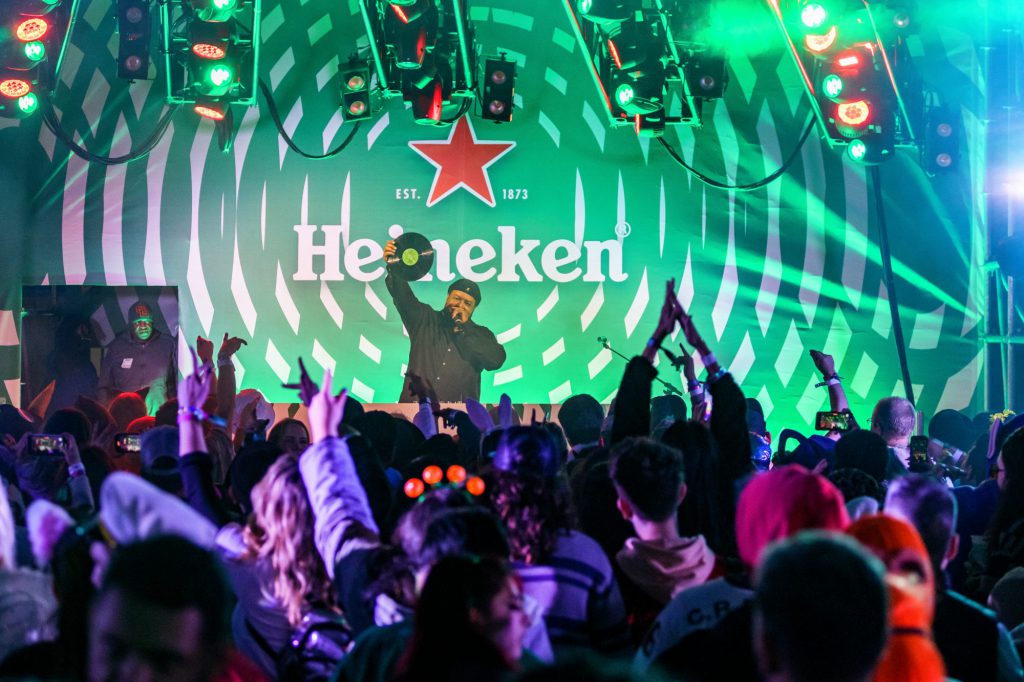 We kicked off Saturday with a visit to House by Heineken, which served up DJ sets in a backyard party setting.
This year's edition featured an open-air concept. The return to events post-COVID brought concerns about being in enclosed spaces, and this roofless design alleviated that at the House. The signature Heineken green walls opened up to the sky above allowing attendees to enjoy a drink, and listen to sets in the fresh air.
The Heineken House is known for curating an impressive roster of artists. This year's headliners were Sango, Kelis, and The Egyptian Lover, but the team also tapped local SF artists to perform. LIRL.79 who opened the weekend on Friday, had never played a live set before and made their debut at OSL!
Instagrammable installations created fun moments for those who found their way inside. A wall of disco balls refracted the light making those who posed in front of it feel like celebrities at a photo op. On the other side were swings set against a backdrop of wooden trees and a sign that read, "There's no garden like a beer garden." I spoke with Christine Karimi, Heineken USA's Partnerships and Consumer Experience Senior Manager, as well as Tom Hunt, their External Communications Senior Manager, about bringing the House by Heineken to life this year.
"The swings were meant to bring a backyard feel," said Karimi. "Last year, we were all spending time at home and in our backyards, so we thought about how we could bring this experience to the festival, which we've waited two years to return."
The production team behind the Heineken House had been at Golden Gate Park two weeks prior to set up. Due to heavy rains, the area within the tent experienced flooding. To mitigate this, sand was laid down to fortify the ground which ended up creating a beachy escape vibe. For Karimi and Hunt, it was validating to see so many people, some dressed in costume, enjoying themselves.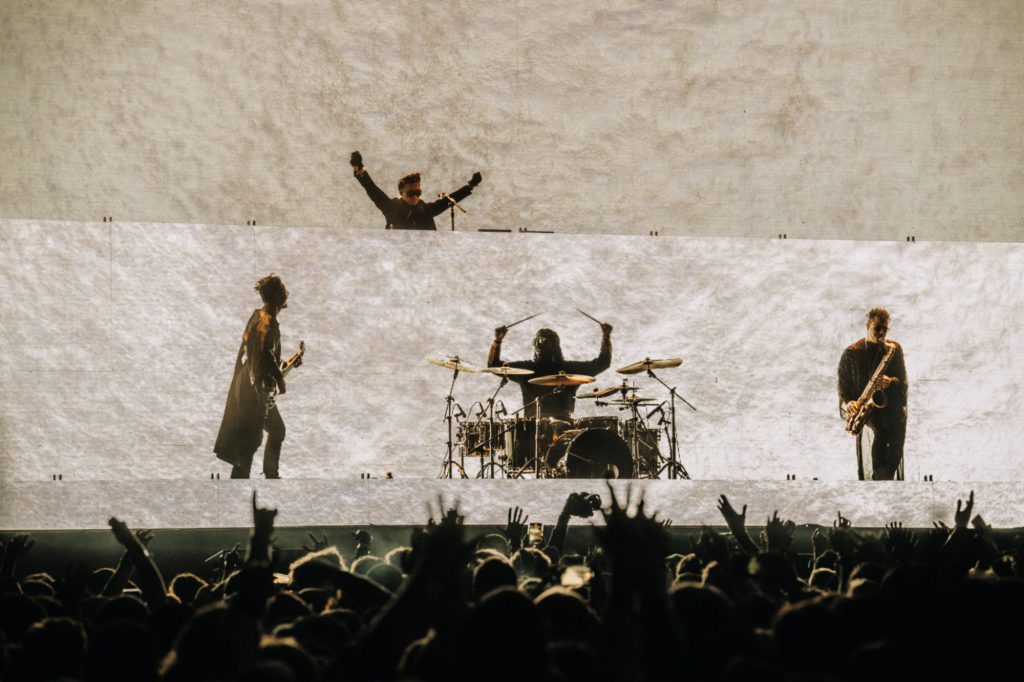 Afterward, we caught Melanie Martinez and then headed to the GastroMagic area.
At the GastroMagic area, food and music are combined on one stage for a unique experience. Renowned chefs and artists from the lineup joined forces for demonstrations all weekend including fast food and wine pairings, or beignets and bounce music brunch. We saw chef Roy Choi and rapper Rico Nasty hand make dumplings and cheesy instant ramen. It was by far the funniest and most entertaining set we saw as Roy Choi made two giant pots of ramen and tossed hot dumplings out to the crowd.
I was most excited to see ZHU who closed out the Twin Peaks stage Saturday Night. The crowd was absolutely insane. It seemed like people kept coming in droves and pushing through the crowd. Already having dealt with a ton of rude and pushy people, we opted to stand toward the back edge. ZHU took to the stage veiled in a chainmail mask and microphone stand made to look like a scythe. His look and visuals added to the spooky lore of Halloween weekend.
We were treated to a Dreamland Tour set and he came out the gate with "Lost It," "Came For The Low," and "In The Morning." A three-piece band consisting of a guitarist, drummer, and saxophonist joined him on stage which amped up the energy. I could not stop dancing and thoroughly enjoyed the entire performance. Skeletons danced on the screen to a "Thriller" mashup, we heard covers of "Creep" and Coldplay's "Fix You," and 24kGoldn even jumped on stage for a song before ZHU closed with two of my favorites, "Cocaine Model" and "My Life."
To see such a huge crowd for ZHU, who grew up in San Francisco, was really amazing and must've been so meaningful for him. To me, it spoke to his and dance music's wide-reaching appeal, especially with Lizzo on at the same time.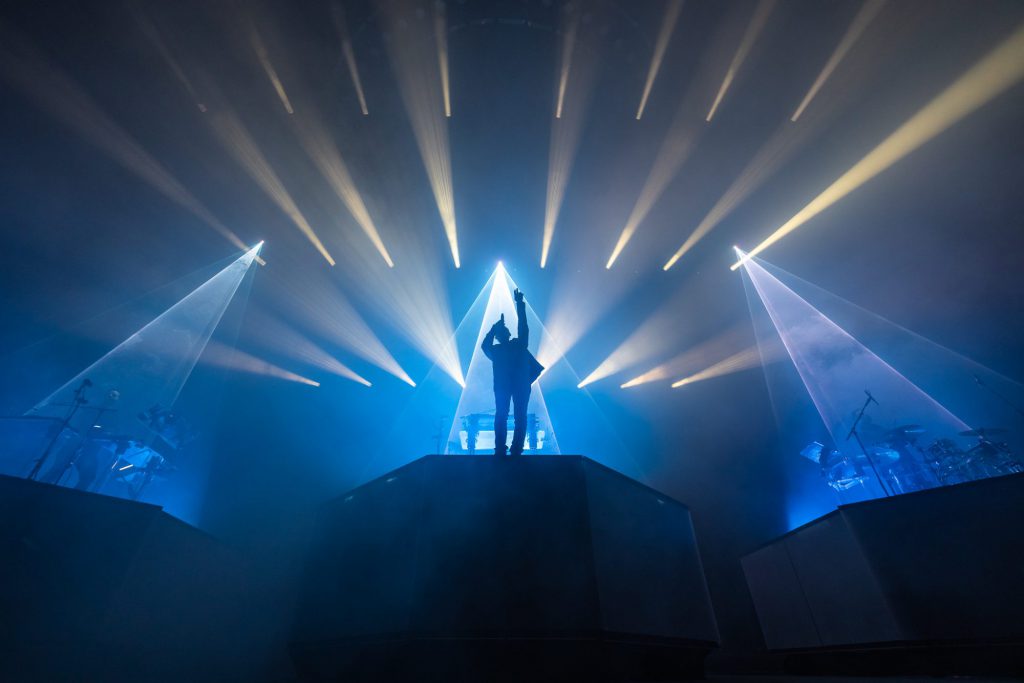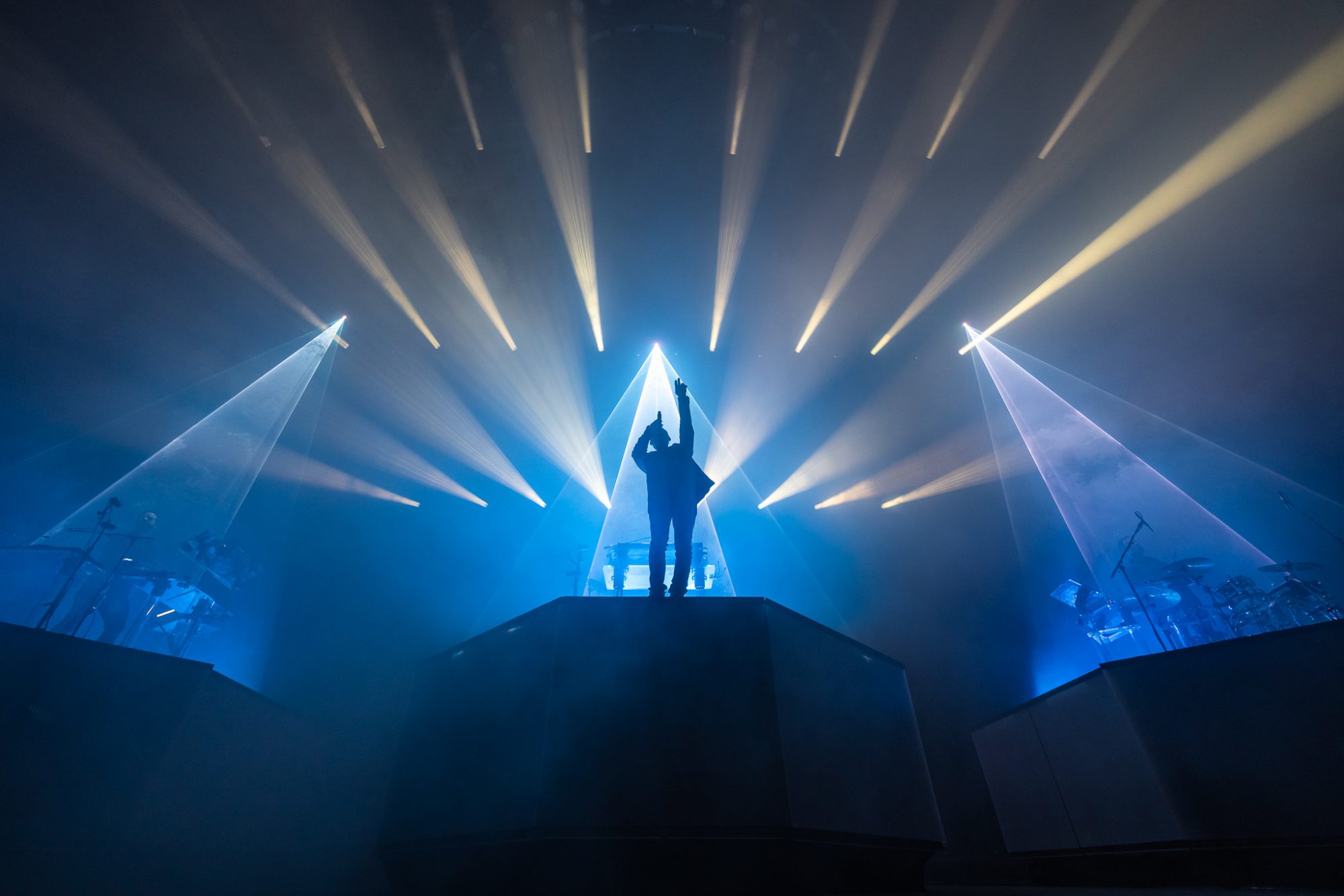 With Sunday being the last day, we came early to explore things like the whimsical Bubble Tea Party and West Coast Craft, try more local food vendors, and check out Grass Lands.
Outside Lands became the first major music festival to sell cannabis products and have dedicated consumption areas on-site called Grass Lands. Those over 21 could purchase products from various dispensaries, try cannabis-infused food and drink, and watch performances in an area tucked away from the main festival. It was nice to sit down away from the general crowds and rest for a bit.
In terms of sets, we saw Nelly who laid down hit after hit bringing us all the way back, TroyBoi who threw down some wicked trap tunes, and SOFI TUKKER who turned the Sutro stage into a groovy dance party. RÜFÜS DU SOL was absolutely breathtaking as they played out songs from their recently released Surrender. Each of the three members stood on elevated platforms that were often cast as silhouettes against a stunning display of lights and lasers. Closing out the whole weekend was Tame Impala with his psychedelic visuals and crowd-pleasing set.
Outside Lands is truly unique in both its offerings and its picturesque setting.
Though it did feel like we were fighting crowds and being jostled around everywhere we went, the weekend overall was still great. It was cool being able to see so many diverse artists all weekend long and discover new ones. The emphasis on highlighting Bay Area vendors as well as creating experiences beyond the music really sets Outside Lands apart
---
Follow Outside Lands on Social Media: