On top of an incredible lineup and beautiful setting, Outside Lands offers countless unique experiences. Here are five you shouldn't miss!
---
Outside Lands Music and Arts Festival is fast approaching! This year's edition returns after two years to Golden Gate Park from October 29 – 31. With a stacked lineup, House by Heineken experience, and the brand new SOMA Tent, music lovers of all genres are set for a great weekend.
What sets Outside Lands apart, though, are the integrated experiences combining art, food, and music. Surprises can be found at every turn as you explore the picturesque festival grounds. Take in a whimsical Bubble Tea Party, catch a comedy set, or even play a round of mini golf. With so much to choose from, we've rounded up some of our favorites.
From Grass Lands to food options galore, here are five experiences you can't miss at Outside Lands!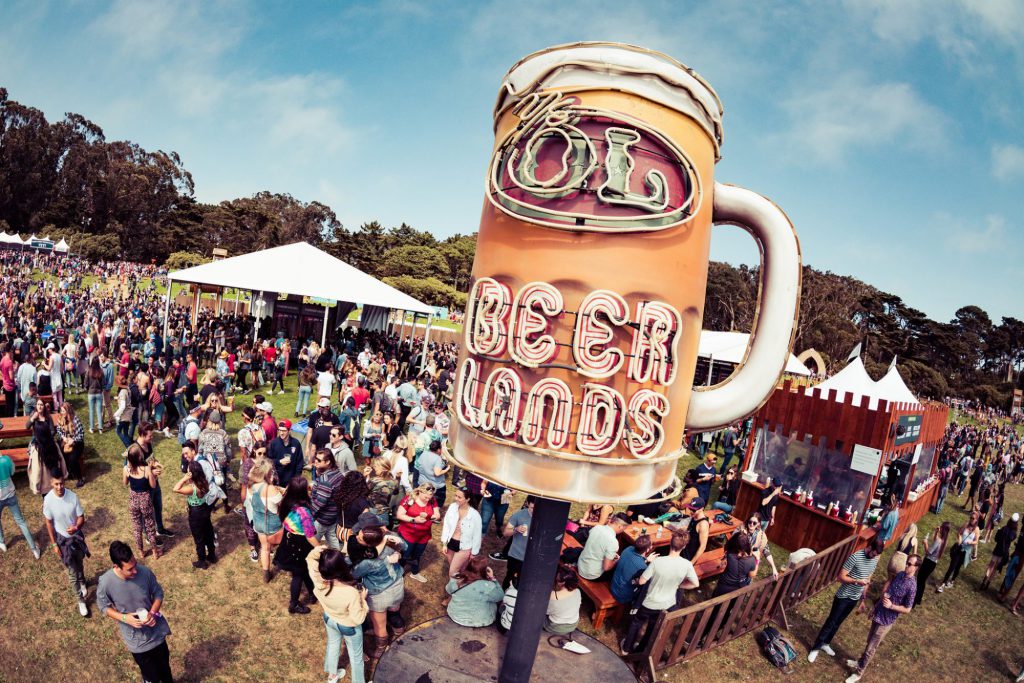 Endless Food and Beverage Options
Outside Lands takes food and beverage to the next level with their offerings. Get a taste of the Bay Area with over 85 local vendors serving everything from ramen and poke, to pizza and sandwiches. Dessert lovers can sample mini doughnuts, macarons or ice cream tacos if they're craving something sweet. More than 40 local wineries will be pouring at Wine Lands: grab a glass and head to Cheese Lands to find the perfect pairing. If wine isn't your thing, explore the 30 local breweries at Beer Lands, or discover craft cocktails at Cocktail Magic. There really is something for everyone, all honoring the Bay Area's rich food and drink culture.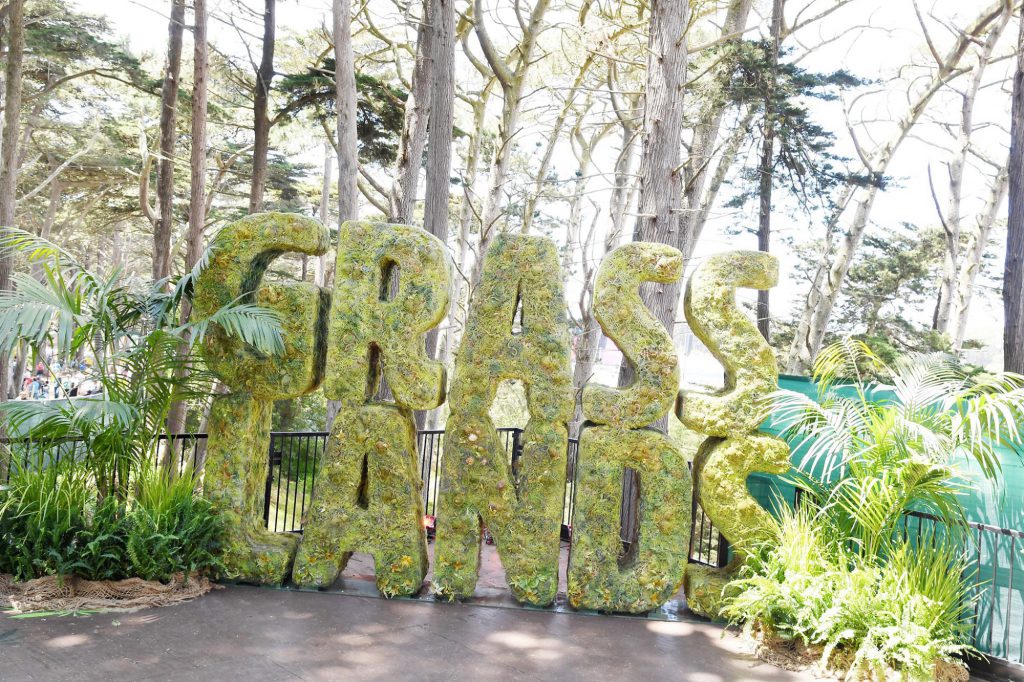 Grass Lands Presented by Eaze
Introduced in 2018, Grass Lands is the first cannabis-centric music festival experience. Visit the marketplace, where budtenders, dispensaries, and vendors will be selling a host of cannabis products. Attendees can even enjoy their wares in designated consumption areas. New this year is the Grass Lands stage where you can catch cannabis-themed demos, conversations, and performances all weekend. Grass Lands offers those over 21 an oasis to elevate their Outside Lands.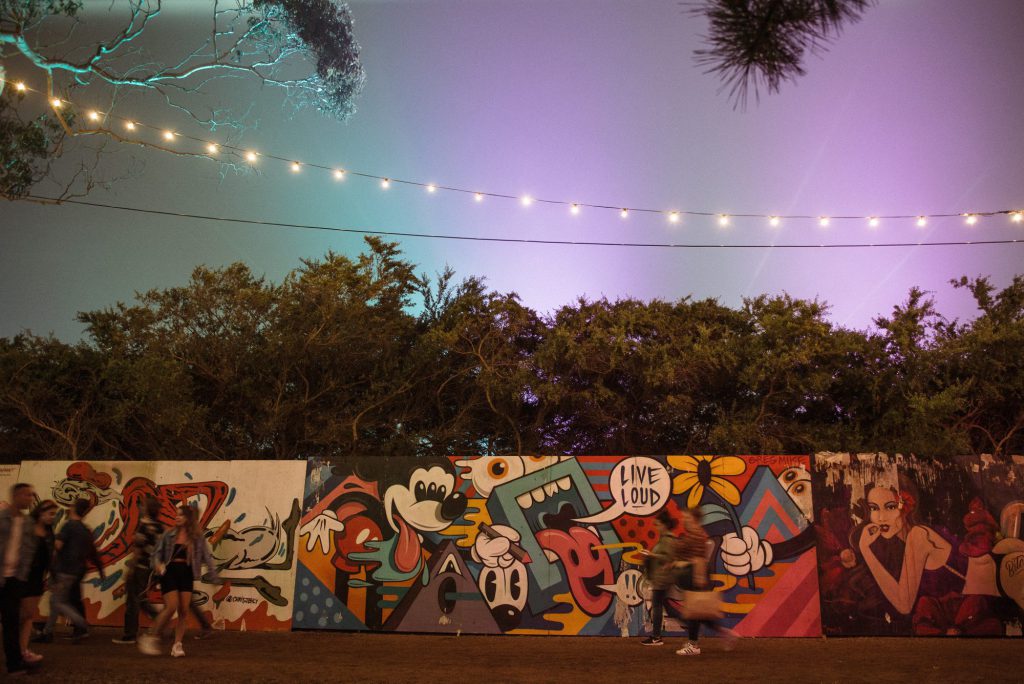 All of the art!
Outside Lands lives up to its name as a music and arts festival with colorful installations throughout Golden Gate Park. As you explore the festival, stop for a photo along the wall of murals, and admire one-of-a-kind artwork from Bay Area artists. Watch live painting and even balloon art creations from talented street artists all weekend long!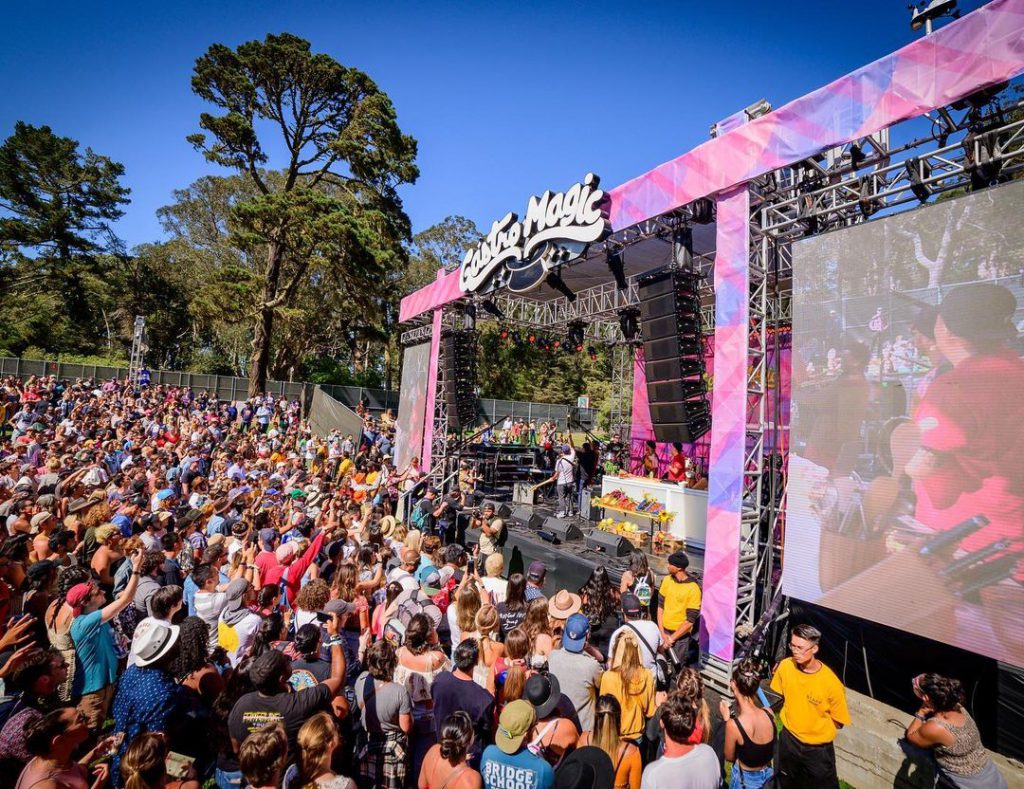 GastroMagic in Lindley Meadow
Combining food, music, and entertainment is GastroMagic. Renowned chefs take the stage with musicians, comedians, and even drag queens for a unique collaborative experience. This year brings a stacked lineup including Roy Choi, pastry chef Elizabeth Falkner, Albert Hammond Jr. of The Strokes, Melissa King, Kwame Onwuachi, Thrillist, and more!
Learn how to pair wine with your fast food favorites or be served an ice cream sundae, while listening to a freestyle rap battle or some fresh beats. GastroMagic would not be complete without the Outside Lands tradition, Beignets and Bounce Brunch, where you can enjoy fluffy beignets from Brenda's French Soul Food and twerk it out to Bounce music.
West Coast Craft
Local artisans and makers will fill the vibrant West Coast Craft marketplace. Here you can browse and shop from over 50 booth selling a wide array of items. Spruce up your festival look with jewelry or vintage clothing pieces. Try out natural skincare products or find handmade home accents. The marketplace is a unique space worth perusing between sets.
With so many things to see and do, it's no wonder why so many flock to San Francisco every year. You'll never be bored and there is something for everyone, and we're most excited to see what surprises this Halloween edition has in store. Download the Outside Lands app to learn more about the experiences, see full vendor lists, and to schedule your weekend lineup!
---
Follow Outside Lands on Social Media: