ZHU continues his rise to the top with his third studio album DREAMLAND 2021, featuring collaborations with Channel Tres, Tinashe, and more!
---
As the trends of dance music ebb and flow, many artists come out of nowhere, make a splash, catch a quick flash of synthesized "fame," and fall back into the shadows. But one artist who has been a constant since he first arrived on the scene is ZHU. The esteemed producer has steadily continued to improve with each passing release, delivering massive club-ready bangers but lush, electronic ballads that come washed in red light perfect for those pre-dawn mornings.
ZHU excels at keeping his fans laser-focused on every release. From 2016's GENERATIONWHY to 2018's massive hit record Ringo's Desert, he's developed a unique ability to influence dance music in a way few others have achieved. This obsessive nature is partly due to his chameleon-like ability to keep his sound at the forefront of what makes people move.
Today, after unveiling a number of stunning singles over the past year, ZHU has returned to the spotlight once again with the release of his latest full-length album DREAMLAND 2021. This time, he takes his fans on a dive deep into life during lockdown and places them directly in the middle of this new era of his sound.
When asked about how the album came to life, he said "DREAMLAND 2021 is about looking forward and creating a version of the future we want to exist in." And if that future includes the stunning beats he put on display within this album, it's one that's definitely bright.
Take your own journey into DREAMLAND 2021 by listening now on all major platforms and read on for a deeper dive into the tracks on the album.
Stream ZHU – DREAMLAND 2021 on Spotify:
---
ZHU opens a portal into dreamland right from the very first track, "Lost It."
"Lost It" delivers spacey guitar picks and alluring, atmospheric synths before a punishing, festival-ready drop asserts the sheer power of the album. This track reminds fans of ZHU's unmatched ability to produce crowd-destroying bangers, and the vibes are instantly sky-high as we continue our dive into the rest of the album. "Distant Lights" arrives next and ignites an unquenchable fire in your dancing shoes while placing his unmistakable airy, dream-like vocals front and center. 
"Blue Dream" goes in for a deep cut with an elevating power about it on par with the heavenly weed strain that shares its name. Sharp synth stabs back up a well-balanced drop with the perfect amount of industrial grit. And the fourth track is an instant favorite as the slick vocalist and deep house producer Channel Tres graces ZHU's instantly danceable bop "How Does It Feel?" Pointed by sharp guitar riffs and just the right amount of soulful funk, this collaboration is one we never knew we needed until now.
Early standout and previously released single "Sky Is Crying" is ZHU at his absolute best.
Strong dance grooves control "Sky Is Crying" as ZHU's balanced vocals command powerful emotion throughout. Acclaimed singer/songwriter Yuna delivers the ideal tag-team to his own unique vocal work, delivering a rainy day ballad custom-made for the late-night dancefloor.
Then, despite his utterly phenomenal production ability throughout DREAMLAND 2021, "Sweet Like Honey" reminds everyone that ZHU is a vocalist at his core. While the lyrics come off a tad tacky and forced as he recalls the cliche theme of a lover that he can't seem to get enough of, his production ability carries the tune. The refined kick-snare rhythm is highlighted by bubbling synths, and just the right amount of fuzzy-static pads are layered in for good measure. The vibes continue on "Yours," as guest artist Arctic Lake polishes this cut into an ethereal and airy love song fit for the future, or perhaps even a dreamland.
"SOCO" maintains ZHU's firm grip on our heartstrings as his soft and warming vocals take the spotlight. Yet, not for long. A menacing and hard-hitting drop ignites the senses as he reminds us that he's not all lover-boy all the time. As we venture even deeper into DREAMLAND 2021, Tinashe blesses the eighth song to help deliver "Only." The powerful, yet balanced, track merges ZHU's sturdy dance production and Tinashe's delicate and passionate R&B tinted vocals. It's simply another top-tier example of his collaboration ability across a multitude of genres.  
As we enter the final phase of DREAMLAND 2021, "Zhudio 54" surrenders a massive dance floor destroying modern disco smash.
An homage to the iconic Studio 54 and disco's birthplace, "Zhudio 54" takes timeless elements of disco days gone by and flips them into a hard-hitting banger fit for the future. Then, the penultimate tune "Good4U" enters the fray with Kota The Friend. This one didn't hit the right spot though as it felt broken and disjointed, almost as if it was three unfinished tracks smashed into one. Kota's razor-sharp verses are this track's saving grace as the shift into techno in the second half of the track after beginning with a slow jam vibes left us a bit bewildered. Then, ZHU closes on "I Need That" with a final dose of gritty electro, distant vocals, and saxophone notes to further set the mood.
Overall, the latest body of work from ZHU is a genuine breath of fresh air from the multi-faceted producer.
DREAMLAND 2021 comes as a glittering success for the effervescent artist. This record achieves a near-perfect snapshot of where dance music is today as we collectively develop back into live events and continue to grow as an alliance of passionate dance floor fanatics. 
Throughout DREAMLAND 2021, we hear ZHU offer up an extensive range of production techniques that successfully move him away from his deeper house roots. He delivers just the right amount of club-ready house vibes with a healthy helping of hip-hop-infused R&B vibes to make the album one that's dynamic. Yet, for the most part, ZHU maintains his festival-ready energy throughout that is sure to make the crowd bounce as we inch ever closer to our return to live events.
---
ZHU – DREAMLAND 2021 – Tracklist:
Lost It
Distant Lights
Blue Dream
How Does It Feel (feat. Channel Tres)
Sky Is Crying (feat. Yuna)
Sweet Like Honey
Yours (feat. Arctic Lake)
SOCO
ONLY (feat. Tinashe)
Zhudio54
Good4U (feat. Kota the Friend)
I Need That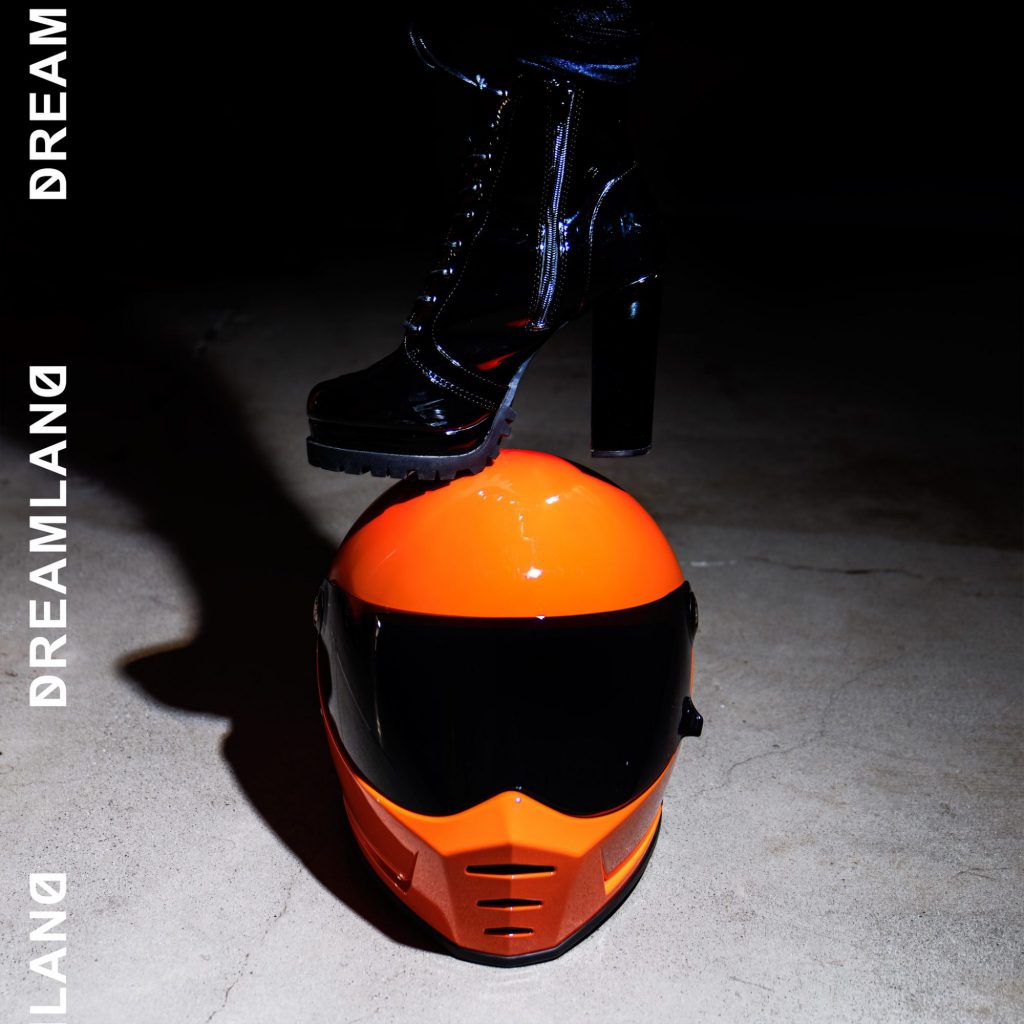 ---
Follow ZHU on Social Media:
Website | Facebook | Twitter | Instagram | SoundCloud | YouTube