Insomniac's Lost In Dreams curates tunes from STAR SEED, Illustrated, Friendzone and RUNN, and more for the launch of their Gateway series.
---
Lost In Dreams might be the newest brand to surface from Insomniac, but they're already picking up plenty of momentum. Not only have they hosted their first-ever standalone festival, but the imprint has curated a hefty offering of fantastic tunes from artists like Kaivon, Haywyre, Crystal Skies, and more. Now, they've looked to further champion the melodic-fueled sound with their latest compilation series, Gateway.
Out now across all platforms, the first volume of Lost In Dreams' Gateway series features 10 fresh tunes from a range of artists in the realm of future bass and electro-pop. Eight of these tracks are collaborations that see artists like nøll and Elle Vee, Friendzone and RUNN, Shockline and Clarees, and 32Stitches and London Thor team up to create sublime soundscapes that are dripping with emotion. While each tune found on Gateway is unique in its own way, some of the immediate standouts include MVSE and Myta's "Waiting For You," Caslow and Daye's "Inconsistent," and the aforementioned tune from Friendzone and RUNN, "Sick of You."
While this compilation might be dominated by collaborative efforts, the two solo releases that have found a home on Gateway are also fantastic as well. STAR SEED packs an emotional punch with "Night Sky" that will have anyone dancing along to its energetic beat while Illustrated caps off the collection of tunes with "Find U" that's also a stunner.
Listen to Gateway Vol. 1 on Spotify or your preferred platform, and stay tuned for more releases from Lost In Dreams by following them on social media!
Stream Gateway Vol. 1 on Spotify:
---
Gateways Vol. 1 – Tracklist:
nøll & Elle Vee – Whisper
MVSE & Myta – Waiting For You
Friendzone & RUNN – Sick of You
if found & Nytrix – Against Time
32Stitches & London Thor – Games We Play
Shockline & Clarees – Lonely Together
Caslow & Daye – Inconsistent
Taylor Kade & GLNNA – Lighthouse
STAR SEED – Night Sky
Illustrated – Find You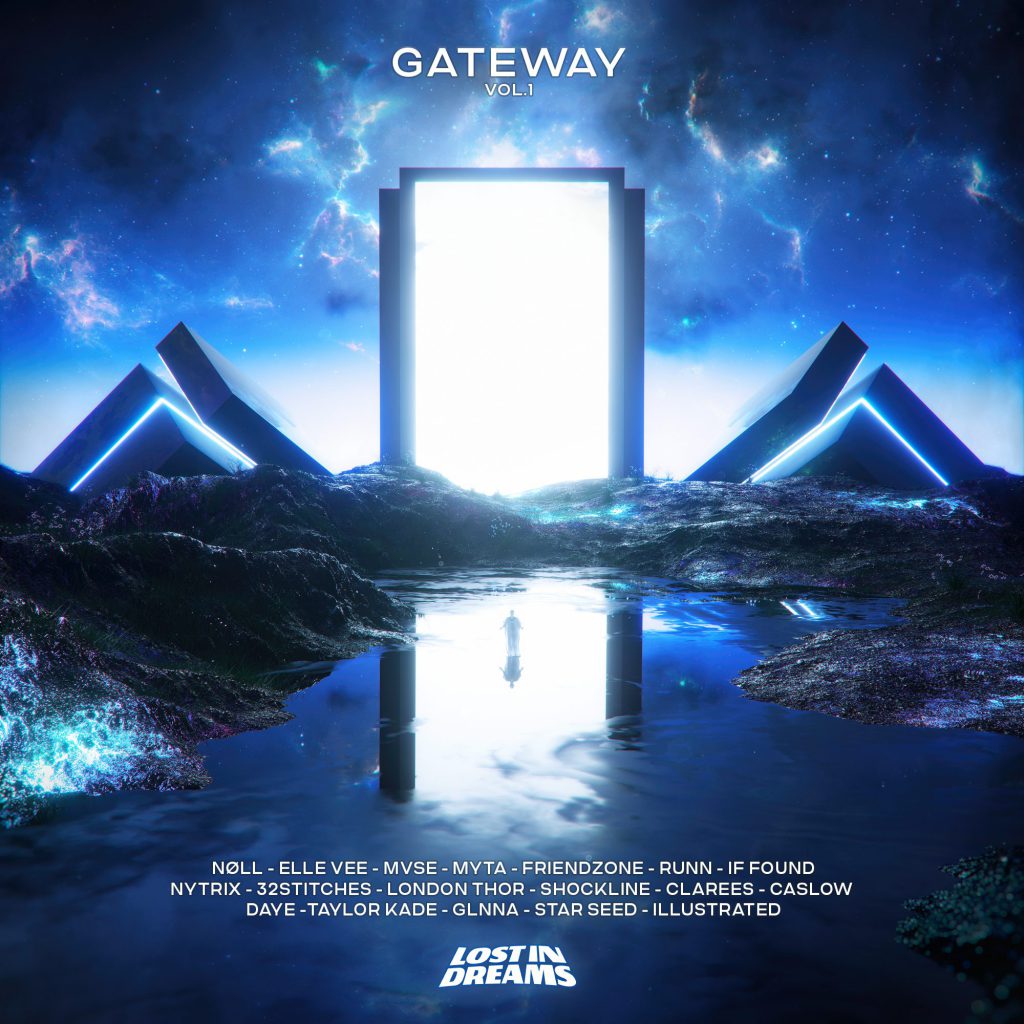 ---
Follow Lost In Dreams on Social Media:
Website | Facebook | Twitter | Instagram | SoundCloud