Bite This! is back with the second installment of This Is Off The Deep End and it's filled with those unbridled house beats you crave!
---
Jauz' Bite This! imprint is a go-to label if you want your party to go absolutely bananas. Back in 2017, they released the very first edition of This Is Off The Deep End with a soundscape filled with intensity. While plenty of tunes have graced the label since then, the Shark Squad has been waiting ever so patiently for the next installment. Now, the wait is finally over as This Is Off The Deep End Vol. ll has arrived, shifting focus onto their tech and bass house personalities, calling on a fresh motley crew of talent including Fach, FOOTWURK x MEKll, MASTERIA, TRST. & BELCASTRO, and more!
With 11 tracks on the compilation, let's get into a few highlights before we release you to experience the fun for yourself. The opening track, "What You Do" by Zendlo doesn't hold back at all when it comes to setting the vibe. With flirty vocals and silly tones that rise and fall throughout the track, this offering will surely tickle you pink. But don't sleep on ACHILLES' "SHAKE THAT," pumping up the flirty power tenfold by injecting images of bouncing booties into the brain while the hot bassline drive makes you sweat!
The fun meter keeps ticking higher as Mikey Barreneche drops by strapped with the house heater, "1337." This tune is so floaty that you're going to find yourself traveling straight through the cosmos as the tribal drums do their best to bring you back down to solid ground. Bryan Softwell stays in this same lane with "Liberty," shining a stronger light on the tribal drum pattern while upping the ante with festive soundwaves and a crisp kick that will put you in the mood to groove.
Of course, we're all obsessed with the bassy side of life and This Is Off The Deep End Vol. ll has the tunes that will wake up that bass face while you grind and dip down low. Maces' "Insomnia" comes correct in its subtleties, featuring distorted vocals and a labored bassline that sits beautifully under the hallow synth tones. In addition, Kitone's "Watcha Gonna Do" will certainly catch your attention with its wubby atmosphere. It may actually make you feel drunk without even one sip of alcohol and we're LIVING for it!
Nofone's "Closer" acts as the perfect end to the compilation as we get hit with a strong dose of euphoria and the lyrics tell a story about the rave. "Everybody's moving in the back room, we're waiting for the sun to rise." If these lyrics don't spark the excitement deep down in the core of your soul then you need to hurry up and get yourself to a rave to see what the fuss is all about!
With all that in mind, it's your turn to hit play on this party-positive collection of beats and let your inner wild child come out to play. Grab your copy of This Is Off The Deep End Vol. ll on your favorite music platform, stream the full album below, and let us know what you think in the comment section!
Stream This Is Off The Deep End Vol. ll on Spotify:
---
This Is Off The Deep End Vol. ll – Tracklist:
Zendlo – What You Do
Fach – Like This
ACHILLES – SHAKE THAT
Maces – Insomnia
FOOTWURK x MEKll – Bounce
Kitone – Watcha Gonna Do
MASTERIA – Can't Stop (feat, Purple Velvet Curtains)
Mikey Barreneche – 1337
Bryan Softwell – Liberty
TRST. & BELCASTRO – Move
Nofone – Closer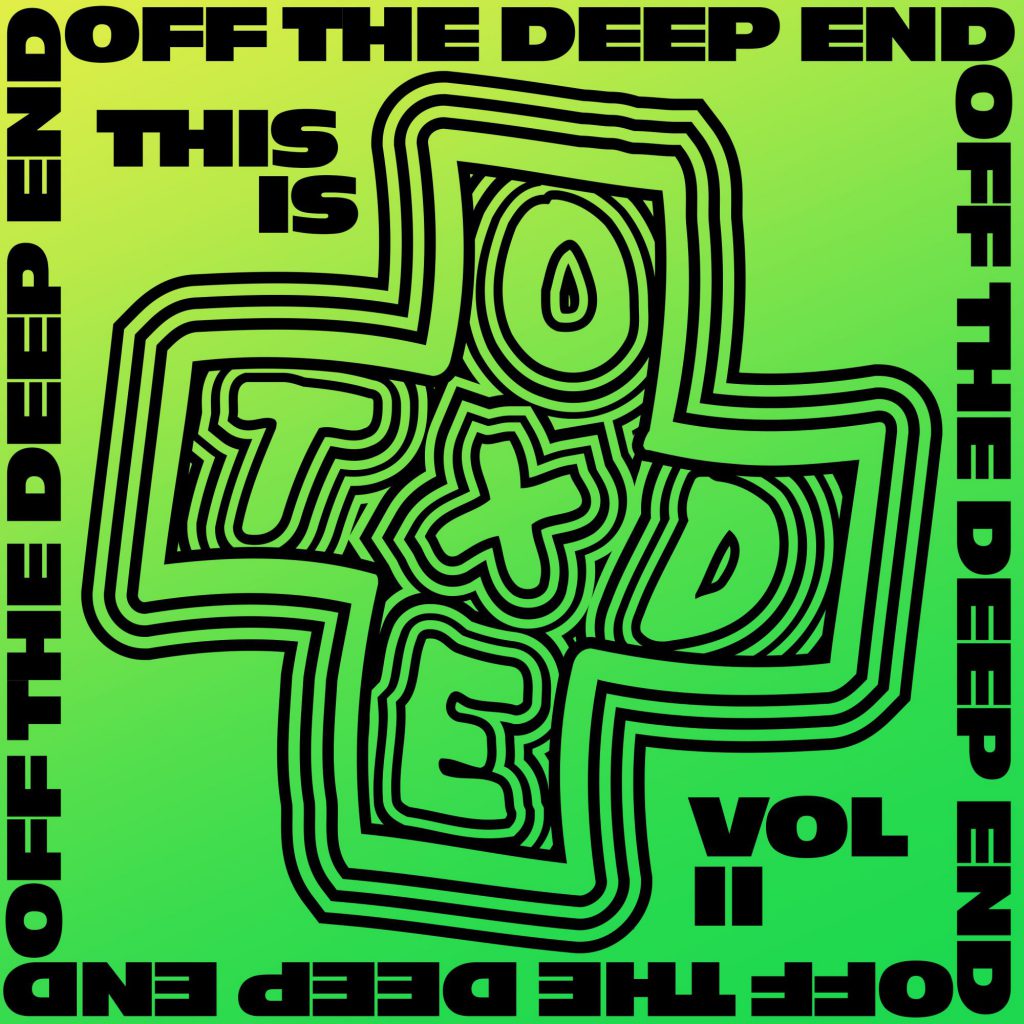 ---
Follow Bite This on Social Media:
Website | Facebook | Twitter | Instagram | SoundCloud | YouTube