Devin Wild returns to Scantraxx Records to deliver an audiovisual hallucinatory voyage into the furthest depths of the mind with the ACID EP.
---
Scantraxx Records veteran Devin Wild has solidified his spot among the most prominent names of hard dance music today. Through every release, he's further established himself as a master of the euphoric melody and ground-and-pound kicks. Now, after releasing his debut album, The Journey, and a stellar run of 2021 singles including "Blinded," "Broken," "Creature," and "Scream Louder," Devin Wild has returned to Scantraxx Records with a brand new experience, the ACID EP.
Every song on the ACID EP is connected with an interlude guiding listeners to the next stage of the journey. And to make this release even more immersive, it's paired with a 22-minute video creating a hallucinatory voyage into the furthest depths of the mind and universe. The lead track, "ACID," kicks off this unique EP by preparing listeners for the mind-bending trip they're about to take. Listeners are reminded they will experience hallucinations and other psychedelic effects right before take-off. The record transitions into a psytrance triplet with acid house influences, perfectly setting the "trippy" mood before Devin Wild entraps listeners in a powerful melody before exploding into ground-shaking kick drums.
"IT'S OKAY" follows up by delivering a comforting and assuring feeling. The interlude beforehand explains that the universe is constantly changing and that "it's okay to begin again." It's a healing experience meant to break you down and build you back up with hellish triplet drops and heavenly euphoric melodies. Devin Wild then takes listeners to the endless infinity to experience the most epic light show, the "HYPERNOVA." The hip-hop-inspired lyrics establish tense energy that explodes into fiery kicks and powerful rave stabs before sprinkling in some breakbeats for good measure.
After witnessing a once-in-a-lifetime space event, listeners reach their final stop on the journey, "ETERNITY." Devin Wild strays away from the euphoric melodies fans are used to and delivers brutal, techno-inspired drops filled with crunchy kicks and unique, drifting screeches. As this record fades into oblivion, listeners return to their normal state with a new sense of mental ability and self-awareness.
Devin Wild proves he belongs in the conversation of hardstyle giants with the release of the ACID EP. Devin created an experience with top-notch production, wacky visuals, and brand new sounds that add to his arsenal, and the result is one of the most unique hardstyle releases to date. In a world where hard dance is becoming about who can go the hardest, it's refreshing to hear an EP that serves the sole purpose of being art and inspiring listeners to be the best version of themselves, even without the ACID.
It's recommended to consume this product all at once to experience the full effects of ACID, so make sure to check out the video for this release from Devin Wild on YouTube or listen on your preferred platform!
Watch the full video mix of the ACID EP on YouTube:
---
Devin Wild – ACID EP – Tracklist:
ACID (Interlude)
ACID
IT'S OKAY (Interlude)
IT'S OKAY
HYPERNOVA (Interlude)
HYPERNOVA
ETERNITY (Interlude)
ETERNITY
ACID (Outro)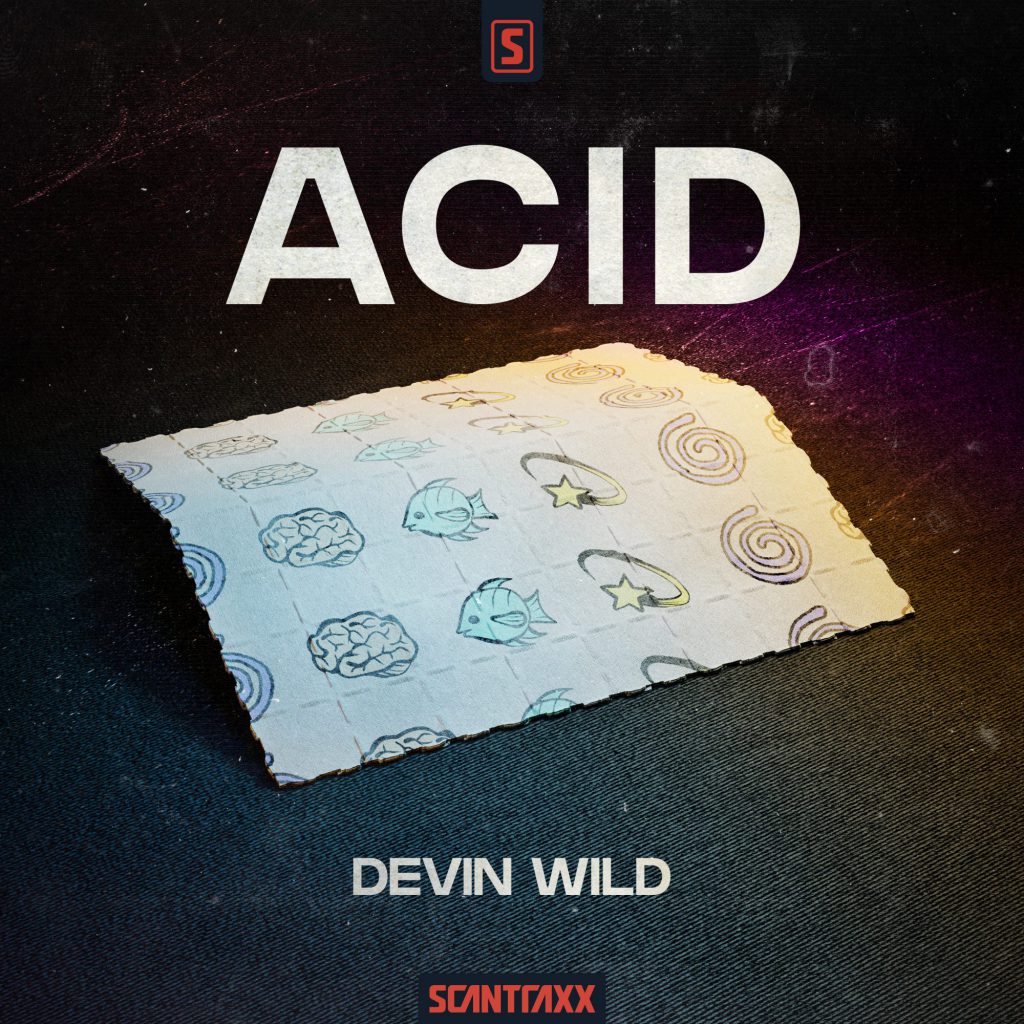 ---
Follow Devin Wild on Social Media:
Website | Facebook | Twitter | Instagram | SoundCloud | YouTube