MASTERIA is blessing our weekend with his latest creation, Soul, a three-track EP that will make you one, two-step on Jauz's Bite This!
---
Over the last couple of years, the sound of bass house has grown in popularity across the scene. Artists like JOYRYDE, Habstrakt, Wax Motif, Matroda, and many others have pioneered the sound while rising newcomer MASTERIA is quickly dominating the space as well. And with releases on CONFESSION, Insomniac Records, Dim Mak, and more, his rise through the ranks of the scene isn't a shocker.
The Detroit native is known for creating music that empowers you to escape reality. His wicked sound is packed with heavy basslines, distorted synths, and groovy house melodies that make it pretty easy for anyone to lose themselves. Now, MASTERIA is celebrating the release of his newest baby, Soul, a three-track EP complete with bangers, and a stellar collaboration with Qlank, out now on Jauz's Bite This! imprint.
For eight dreamy minutes, you're immersed in the world of MASTERIA. The EP's opening track, "Your Soul," is a banger with a funky melody and quirky synths. The vocals will make your body groove as you hear "in your body, in your soul" on a loop. The best part is that "Your Soul," blends effortlessly into the next track "My Beat." The song is more on the dark, lower-tempo side, with haunting vocals that dominate the space and grip every ounce of your attention.
The EP ends with "Get It," a dynamic collaboration with Qlank. This bad boy is more upbeat with a super groovy bassline. It's clear that MASTERIA has a more sinister sound, and he does a good job of balancing the two worlds of house and bass music. After listening, my only wish was that this EP was longer. Soul feels like an appetizer or teaser for what's to come, so I'm super excited to see what MASTERIA cooks up in the future!
Start the weekend off with some high-energy house, and purchase or stream MASTERIA'a Soul EP on your favorite platform. Don't forget to tell us your thoughts in the comments below!
Stream MASTERIA – Soul EP on Spotify:
---
MASTERIA – Soul EP – Tracklist:
Your Soul
My Beat
Get It w/ Qlank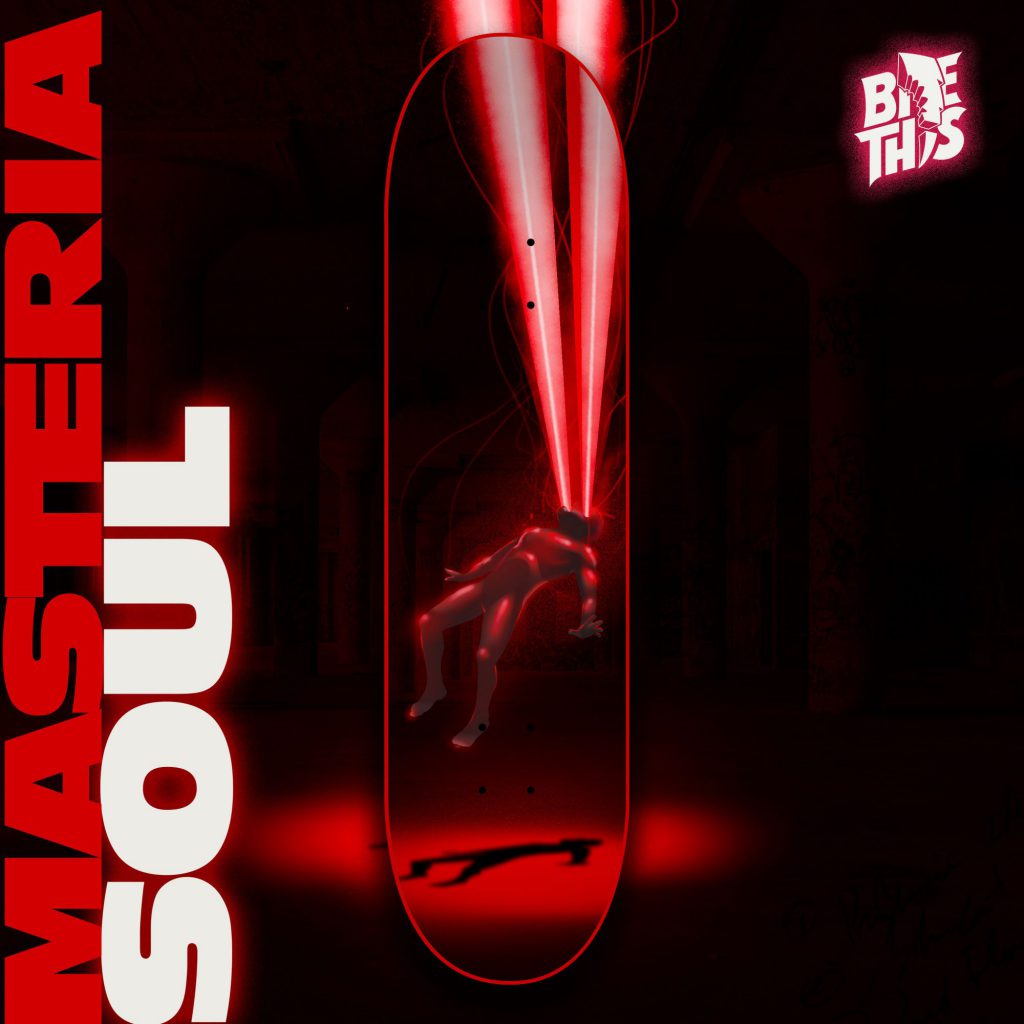 ---
Follow MASTERIA on Social Media:
Facebook | Twitter | Instagram | SoundCloud | YouTube