Markus Schulz, Kryder, and Kyau & Albert take the reins of In Search of Sunrise for its 17th volume and spin up three surreal mixes.
---
In Search of Sunrise is one of the most beloved compilation series in the trance scene with its legacy spanning two decades. Originally created by Tiësto, the torch was passed to Richard Durand after the eighth edition, who then opened the doors for other artists to take the reins after the eleventh. While the series did vanish for a number of years, it re-emerged in style in 2018 as Markus Schulz re-ignited the flames and hasn't looked back since.
Talented artists who have been featured in the series include the likes of Gabriel & Dresden, Giuseppe Ottaviani, and Orkidea, and that has only continued with the release of In Search of Sunrise 17. This time around, Markus Schulz looks to Kryder and Kyau & Albert to join in on the fun and take listeners to a trance paradise filled with serene soundscapes as they carefully curate tunes perfect for the compilation.
Leading the way with the first mix is Markus Schulz who layers in a hefty offering of his own originals like "The Fourth Star," along with remixes and reworks of tunes ranging from Christian Burns' "The Magic" to BT's "Remember." Paired with selections from artists in the Coldharbour Recordings family such as Anske, NOMADSignal, Dave Neven, and Daxson, it's a serene, uplifting mix that will captivate you to your core.
Kryder takes control next and opens with Above & Beyond's iconic track "Sun In Your Eyes" before diving into more progressive offerings from Dee Montero, Dosem, and Dusky to set the mood. This mix shows how In Search of Sunrise doesn't necessarily need to be solely a trance compilation as the melodic house and techno sounds from Ben Böhmer, MEDUZA, and Tinlicker fit the vibe of the series like a glove.
Last, but certainly not least, is Kyau & Albert. This legendary duo has made plenty of waves over the years with their hypnotizing sets and releases – and their addition to In Search of Sunrise carries on with that tradition. Powerful tunes arrive in this mix from Gate 44, Boss Axis, Cressida, Adam Sobiech, and Suncatcher & Exolight, who all stir up emotions inside your mind, body, and soul. It's a fitting end for this volume of the iconic series and will leave listeners craving more sounds to sweep them off their feet, so give it a spin!
Grab your full copy of the In Search of Sunrise 17 on all major platforms, listen to it on Spotify below, and let us know which mix is your favorite in the comments!
Stream In Search Of Sunrise 17 on Spotify:
---
In Search Of Sunrise 17 – Tracklist:
Mix 1 – Markus Schulz
Markus Schulz – The Fourth Star
Dave Neven presents Ocata – Above the Clouds
DT8 Project – Crystallize (Markus Schulz In Search of Sunrise Rework)
Anske – Suncatcher
Markus Schulz – Return from the Sand Sea
ReDub – Sunburn
Christian Burns – The Magic (Markus Schulz In Search of Sunrise Remix)
Derek Ryan – Bioluminescence (Andy Moor Remix)
Mike EFEX presents Sun Theory – Bermuda
Fonzerelli – Loneliness
Johan Gielen & Virtual Vault – Blue Fire (Markus Schulz In Search of Sunrise Remix)
Daxson – Ethereal
Mesh – Purple Haze (Dave Neven Remix)
NOMADsignal presents Isotapes – Spellbound
Markus Schulz – Lost Multiverse (Markus Schulz In Search of Sunrise Remix)
Dan Thompson – Flashback
Markus Schulz – Lisbon
BT – Remember (Markus Schulz In Search of Sunrise Outro Mix)
Mix 2 – Kryder
Above & Beyond – Sun In Your Eyes
Dee Montero – Polaris
Dosem – Eternal Summer
Dusky – Amongst The Gods
Jan Blomqvist – The Space In Between (Ben Böhmer Remix)
Bronson featuring Gallant – KNOW ME (Cassian Remix)
Alex Metric & Ten Ven – Otic
Adam Port – Planet 9
Sebjak & David Pietras – Soleil
Lifelike & Kris Menace – Discopolis 2.0 (MEDUZA Remix)
Tinlicker x Robert Miles – Children
Solarstone – When I Dream (Kryder Remix)
York – On The Beach (Kryder Remix)
Ross Quinn – Away With Me (Fideles Remix)
Kidnap – Silence
TIME – Not Alone
Mix 3 – Kyau & Albert
Cressida – World's Lullaby
Leo Lauretti & Zohar (IT) featuring Steph Collings – In The Air (Bound to Divide Remix)
Heard Right x OAI – Missing
Francesco Sambero – Silhouettes
Hello Machines – Fiyaa
Gate 44 – Journey
Kyau & Albert – Outside '21
Bryn Liedl – Berlin Haze (Bryn's In Search Of Sunrise Mix)
Kyau & Albert – Spüren (Club Mix)
Boss Axis – Depends On You
Adam Sobiech – Fantasy
Steve Brian featuring Almadrava – San Sebastian (Jope Remix)
David Broaders – Don't Let Me Go
Abrupt Gear – Break Point
Patrik Humann – Desire
John Grand – Clone Theory
Maywave – Paloma
Ron with Leeds – Atum
Suncatcher & Exolight – Ascend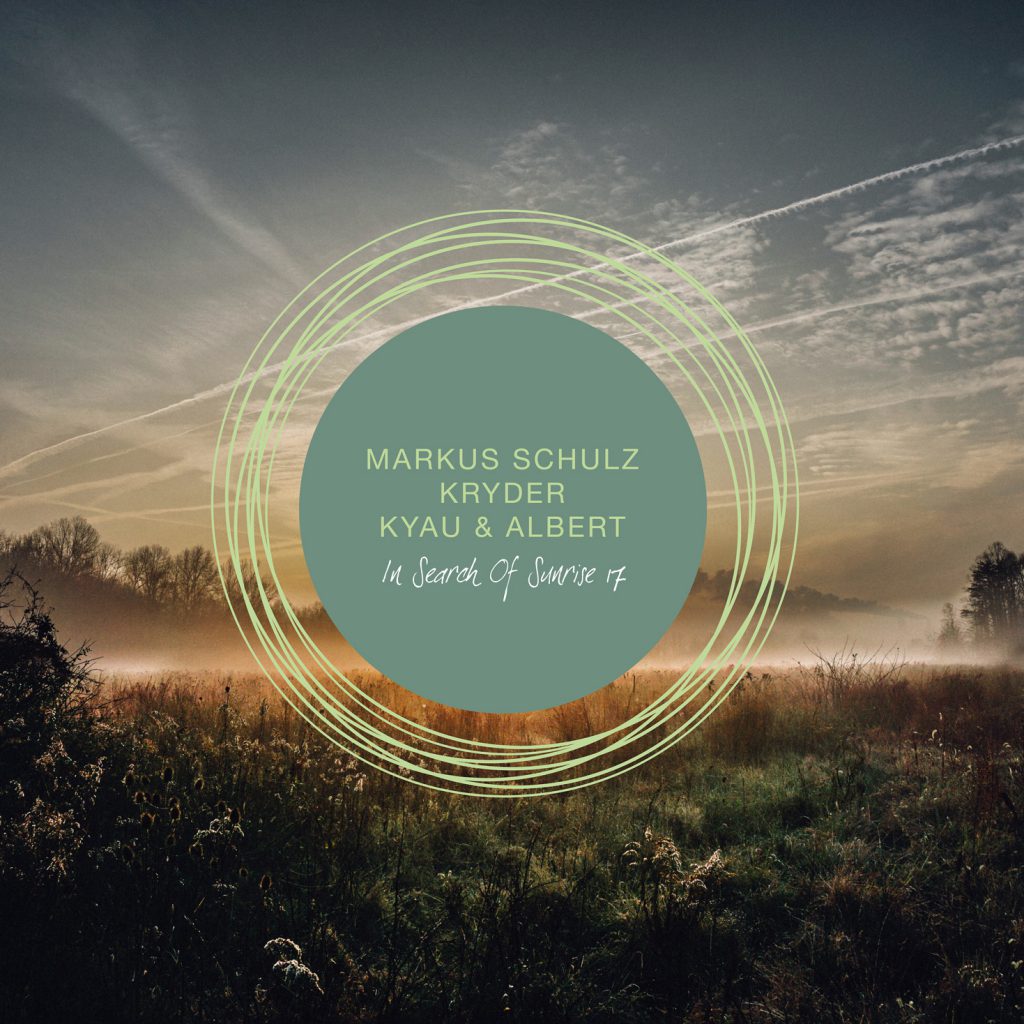 ---
Follow Markus Schulz on Social Media:
Website | Facebook | Twitter | Instagram | SoundCloud
Follow Kryder on Social Media:
Facebook | Twitter | Instagram | SoundCloud
Follow Kyau & Albert on Social Media:
Website | Facebook | Twitter | Instagram | SoundCloud | YouTube