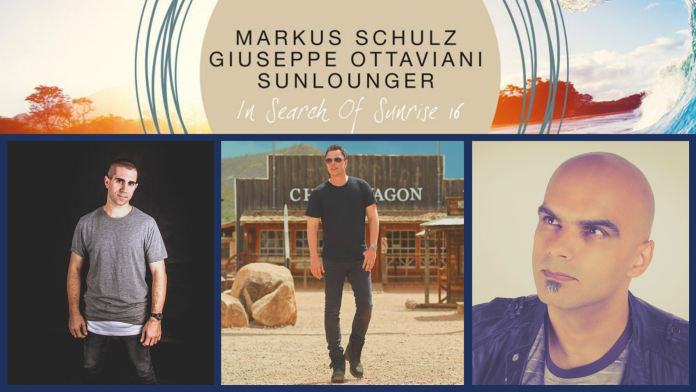 In Search of Sunrise celebrates its sweet sixteen with three fresh mixes from legendary trance artists Markus Schulz, Giuseppe Ottaviani, and Sunlounger!
---
The latest edition of In Search of Sunrise continues a tradition that began at the turn of the millennium. In 1999, the first mix, a single CD affair from the storied house of DJ/producer Tiësto and introduced the world to the deeper hour affairs that stoked trance music during the era. Since then, the compilation explored a number of different avenues. At the eighth, Tiësto and the compilation parted ways and Richard Durand took over. In 2013, for the eleventh edition, Durand tapped on a variety of artists to pull into curation duties.
After 2015, In Search of Sunrise disappeared for a few years but returned in 2018 with new acts taking the helm. Since then Markus Schulz has led the series with two other talents each year. For ISOS 14, Gabriel & Dresden and Andy Moor took on the creative duties with Markus. For ISOS 15, Orkidea and Jerome Isma-Ae joined Schulz and also gave the mix its first foray into the winter sunrise instead of the summer sunrise typically associated with the series.
Now, the sweet sixteenth edition of In Search of Sunrise brings back the summertime sun to sizzle in the heat of the moment.
Despite the pandemic, Markus Schulz, Giuseppe Ottaviani, and the Roger Shah alias Sunlounger pressed on to bring forth some memorable beats. Schulz opens the compilation with an eighteen track overture to the beauty of waves crashing on the shoreline as revelers chase their sunrise. The centerpiece mix comes with sixteen tracks thanks to Giuseppe Ottaviani. Here, the renowned trance maestro sinks his teeth into groove and flow to take listeners on a sonic journey tempting you to keep on dancing.
Finally, the hand-off to our anchor DJ/Producer happens and who other would you pick to chase the sun than Roger Shah – the literal figurehead of modern Balearic trance under his Sunlounger alias. Sunlounger takes us deeper into the vibe and releases us from the drum completely. Expect the mood to be amply chilled when you tune in to this flurry of tunes.
Grab your full copy of the In Search of Sunrise 16 on all major platforms, listen to it on Spotify below, and let us know which mix is your favorite in the comments!
Stream Markus Schulz, Giuseppe Ottaviani & Sunlounger – In Search Of Sunrise 16 on Spotify:
---
In Search Of Sunrise 16 – Tracklist:
MIx 1 – Markus Schulz
Johan Gielen – Balearic Reflection (Markus Schulz In Search Of Sunrise Intro Mix) 
Sean & Xander – Shimmer of Tides
Late Night Alumni – Empty Streets (Markus Schulz In Search Of Sunrise Remix)
Kris O'Neil – Stroller Symphony (Markus Schulz In Search Of Sunrise Rework)
Ferry Corsten – Tomorrow
Mike EFEX – Midnight Colours
Markus Schulz & Adina Butar – In Search Of Sunrise
Grum featuring Natalie Shay – Afterglow (Kryder Remix)
Purple Stories – Melodrama
Iona Coast – Tuvalu
DJ T.H. & Jan Johnston – Stealing Time (Markus Schulz In Search of Sunrise Rework)
NOMADsignal presents Isotapes – Thorium-238
Dave Neven presents Ocata – A Glimmer Of Hope
Arkham Knights – Are You Out There
Daniel Wanrooy – Once In A Lifetime (I Found Sunrise Mix)
Daxson – While We Wait
Yelow & Ad Astra – Blankensee (Markus Schulz In Search of Sunrise Rework)
Ilan Bluestone presents StoneBlue featuring Emma Hewitt – Hypnotized (Markus Schulz Remix)
Mix 2 – Giuseppe Ottaviani
Madis – Carrying The Fire
Cressida – If This Is True
Francesco Sambero featuring Madeleine Wood – Falcon
The Thrillseekers present Hydra – Take Me With You
Hypaton – No Man's Sky
Andrea Mazza – It Can't Rain For Ever
Giuseppe Ottaviani & Sue McLaren – Not One Goodbye
Peter Steele – Karma
Giuseppe Ottaviani – Spellbound
Manuel Le Saux – Animus
Starpicker – New Horizons
Giuseppe Ottaviani – Till We Meet Again
Peter Santos – Into This Galaxy
Rich Triphonic – A Life Time Away
Manuel Le Saux & DJ T.H. with Linnea Schössow – Butterflies
Giuseppe Ottaviani – Sundown
Mix 3 – Sunlounger
Sunlounger – Hello Sunrise (Chillout Mix)
Paul van Dyk & Starkillers & Austin Leeds featuring Ashley Tomberlin – New York City (Escape Mix)
Aly & Fila meets Roger Shah & Susana – Unbreakable (Sunlounger Remix)
Yelow – You & I (Sunlounger Remix)
Dennis Sheperd & Alan Morris featuring Sue McLaren – I Die (Josh Ferrin Chillout Remix)
Pierre Pienaar pres. Melodia – Bliss (Chillout Mix)
Ahmed Romel & Roxanne Emery – Don't Say Goodbye
Thomas Benscher – Gratitude (Chillout Mix)
Stoneface & Terminal – Super Nature (Chillout Mix)
The Thrillseekers – This Is All We Have (Sunset Mix)
Giuseppe Ottaviani – 8K (Chillout Mix)
Cold Blue – In Peace (Chill Mix)
Pavel Khvaleev featuring Sopheary – Away From Me
Marco Torrance & Natasha Jaffe – Fragile (Ambienced)
Dennis Sheperd & Sunlounger – I Can Feel (Chillout Mix)
Roger Shah & Natalie Gioia – Save The World (Sunlounger Remix)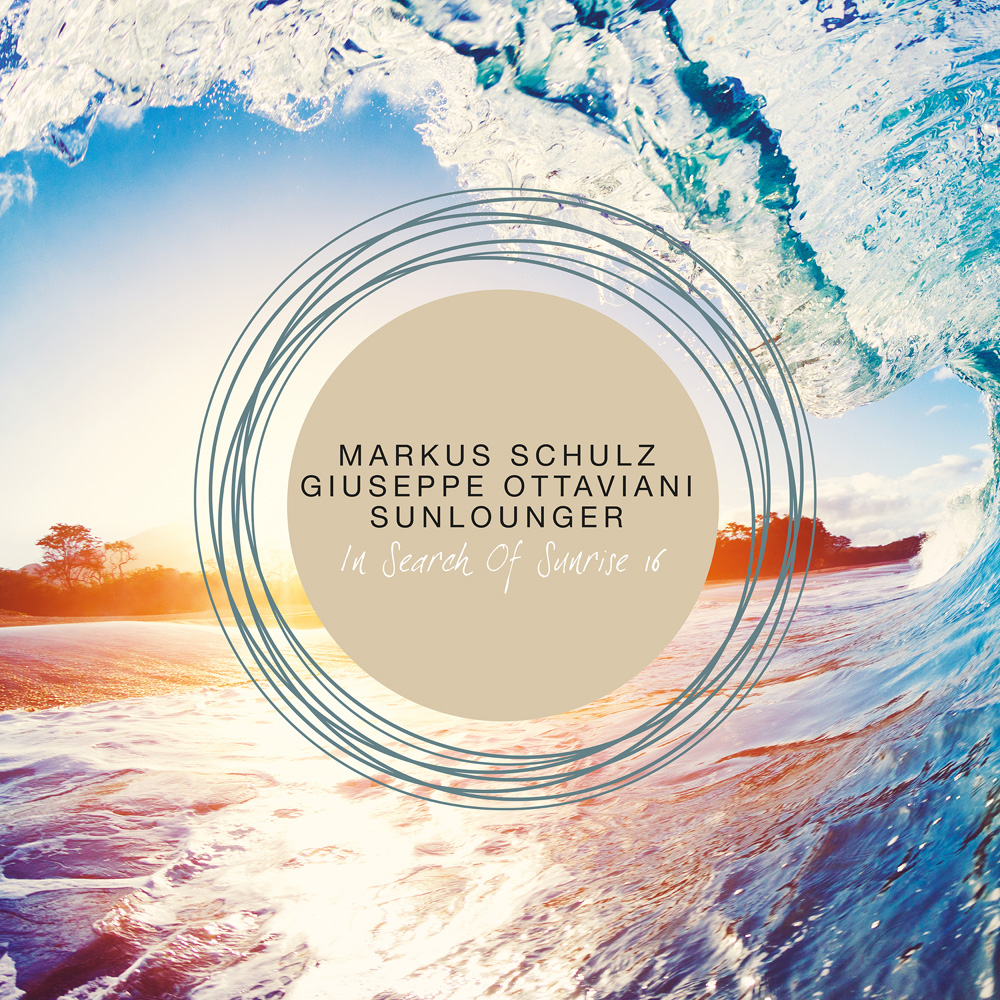 ---