TSHA gives her fans three emotive, intricate tracks to groove out to and reflect on in her newest EP, OnlyL – out now via Ninja Tune.
---
London-based multi-instrumentalist, TSHA, is a master of blending genuine emotions into intoxicating dance floor anthems. She quickly drew attention with her intricate sounds and eventually made her way to big stages. After playing CRSSD Festival in 2020 and seeing fans buzz about her music, TSHA was basking in the love — that is, until the COVID-19 pandemic hit, and put an abrupt stop to live shows.
Still, TSHA didn't slow down. She continued to create and share her life experiences with fans through her music with tracks like "Sister" and was commissioned for remixes for Lane 8, Prospa, Griff, and more. She also recently launched her bi-monthly Jackfruit Radio show on Apple Music, while seeing plenty of love for her previous EPs, Dawn, Moonlight, and Flowers, as well.
Being open and honest on her platforms, and having distinctive ear-pleasing sounds, TSHA is just one of those people you want to see take over the scene, and it seems that she's doing just that. With the return of live events, she's kicking off tours in the US and the UK in September, and her latest EP, OnlyL, which is out now on Ninja Tune, only further proves that she's a young artist who has plenty more in store.
The EP kicks off with the title track, "OnlyL," featuring NIMMO on the vocals. The track seems to touch on the idea that making a living can feel like a long, hard process, but also reminds us to focus on love, and keep it at the center of everything we do. The bouncy beat juxtaposes the somewhat dark lyrics in an artful and breezy way, true to TSHA's signature sound.
The second track, "Power," is an ode to one of TSHA's loves – club music. Growing up with a mom who loved the music scene, telling her stories of late-night clubbing, and even seeing Carl Cox DJ in a field in the '80s, she couldn't wait to turn 18 and dance the night away. Unfortunately, she was underwhelmed by her first experience, but now, she comes full circle by releasing an absolute club banger herself. "Power" encapsulates all of that pent-up energy from the past year and love and is aimed squarely at the dance floor.
Closing out the EP is "I Know" which showcases yet another facet of the electronic multi-instrumentalist's extraordinary production chops. A perfect marriage of live musicianship and electronics, it's a beautifully textured and melancholy work built around a gorgeous hang drum motif. This track is a ripe fruit of all her labor — showing how far she's come, and how passionate she is about her craft. With a kind, soft soul, an open, grateful heart, and pure talent mixed with unmatched dedication, nothing can keep TSHA from achieving anything she puts her mind to.
After the year we all just experienced, TSHA's gentle, thoughtful and positive sounds are exactly what we needed to hear. In each track of OnlyL, TSHA's love for music shines through in encouraging lyrics and uplifting, euphoric sounds. So give it a listen on Spotify or your favorite platform, and let us know what your thoughts are on the release in the comments.
Stream TSHA – OnlyL on Spotify:
---
TSHA – OnlyL – Tracklist:
OnlyL (feat. NIMMO)
Power
I know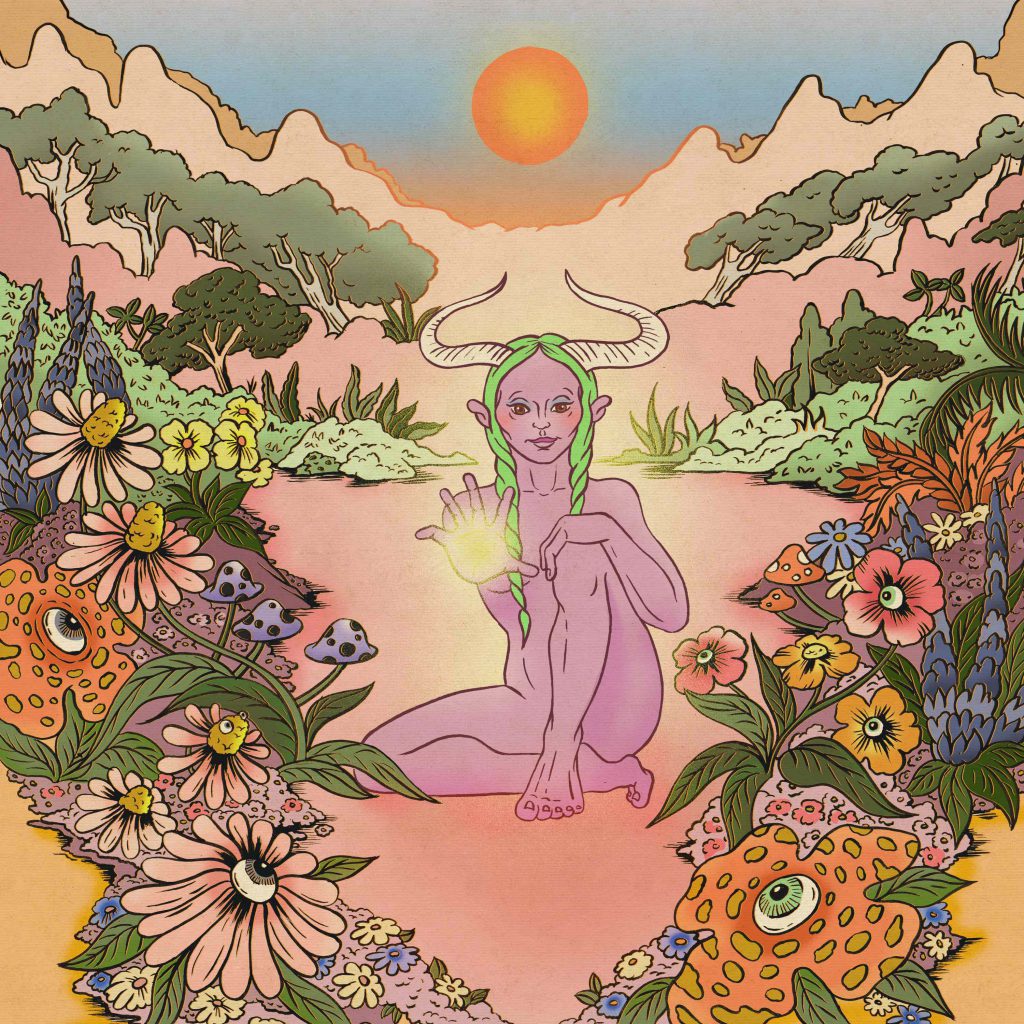 ---
Follow TSHA on Social Media:
Facebook | Twitter | Instagram | SoundCloud | YouTube | Spotify | Apple Music | TikTok