CRSSD Festival Spring returned just in time to give us one last weekend of festival fun amid Coronavirus cancellations.
---
*Bzzz* *Bzzz* My phone reverberates off my desk as a flurry of texts appears on my home screen. "THEY JUST CANCELLED ULTRA. DO YOU THINK CRSSD FESTIVAL IS NEXT?!," reads the latest one. I felt my heart leap into my chest as I went to check if they've posted a statement. My friend was correct — per The City of Miami's discretion, Ultra Music Festival was postponed until next year due to concerns surrounding the coronavirus.
Immediately, I'm bombarded with thoughts regarding CRSSD Festival Spring's fate. The more rational of those thoughts reassured me that the festival is not only drastically smaller than Ultra but draws less of an international crowd as well. Meanwhile, the not-so-rational ones urged me to prepare for the inevitable announcement from FNGRS CRSSD, canceling the event and my weekend plans along with it.
I spent the remainder of the day getting very little actual work done and repeatedly refreshing social media. My friend and I entertained several back-up plans and I even look up AirBnbs available for the weekend in Joshua Tree. But as the hours passed by and the day went on, we both gradually allowed relief to set in. I finished packing my bag that night and went to bed feeling confident – CRSSD Spring will go on after all.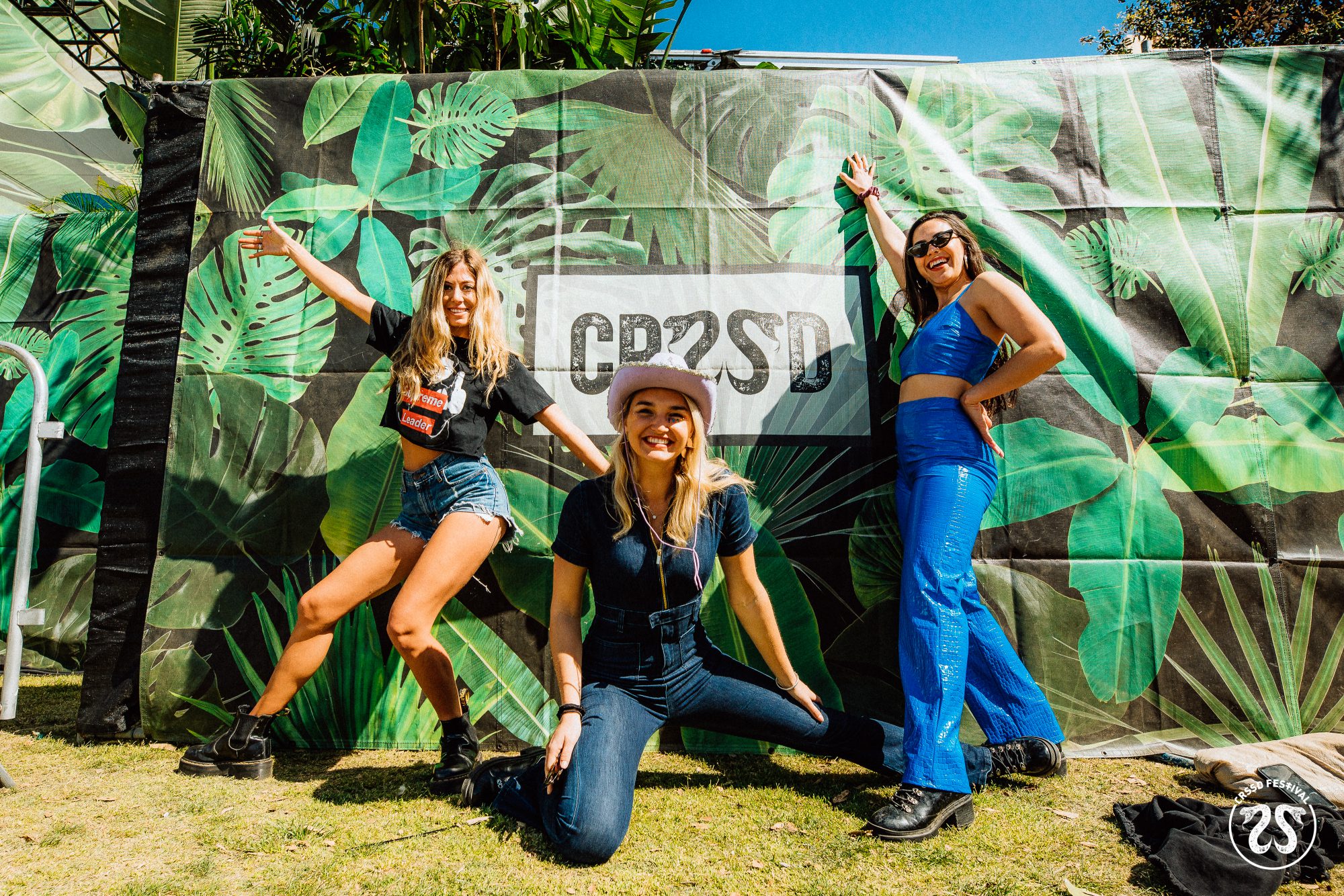 I'd be lying if I said that coronavirus was not a frequent topic of conversation throughout the weekend.
It seemed as though anywhere you went, off-hand comments could be heard about the coronavirus, particularly in large crowds of people. "Hey could I get some water?" one friend asked another while waiting for Pig & Dan to come on. "Spare the corona please," they joked.
Despite these occasional remarks, spirits were high at the Waterfront Park. There was a certain energy in the air and the crowd was buzzing with what seemed to be a mixture of relief that the event had gone on as planned and determination to make the weekend count, as though CRSSD Festival would be the last they attended all season.
That same energy seemed to carry into the sets as well, with each performance impressing more than the last.
Audion, also known as Matthew Dear, kicked things off with an energetic techno set at City Steps Saturday, followed by Nora En Pure's stunning sunrise set at Ocean View. Thankfully, CRSSD Festival continued to make improvements to its sound quality from last year, making the main stage experience a far more enjoyable one. The upgraded acoustics, coupled with Nora's dreamy visuals, made for a truly unforgettable set that ended up being one of the highlights from the weekend.
Another unexpected "superstar" was R&B duo Majid Jordan.
Their smooth synth-pop stylings offered a nice break in the otherwise techno and house-heavy lineup and attracted a dedicated crowd that sang along to every lyric as the two ran through hit after hit. And for the perfect nightcap, Chris Lake and Gesaffelstein closed out day one on opposite sides of the fest.
As Lake urged those at The Palms to "Stay With Me," the dark prince of techno had those at Ocean View "Lost in the Fire," all the while glimmering head-to-toe in his famed stage makeup. I opted to end the night at The Palms and managed to stay until the very end, fist-bumping along to anthems like "Deceiver" until we were ushered out of the venue to either collapse in bed or continue our nights at one of the CRSSD After Dark parties in Downtown SD.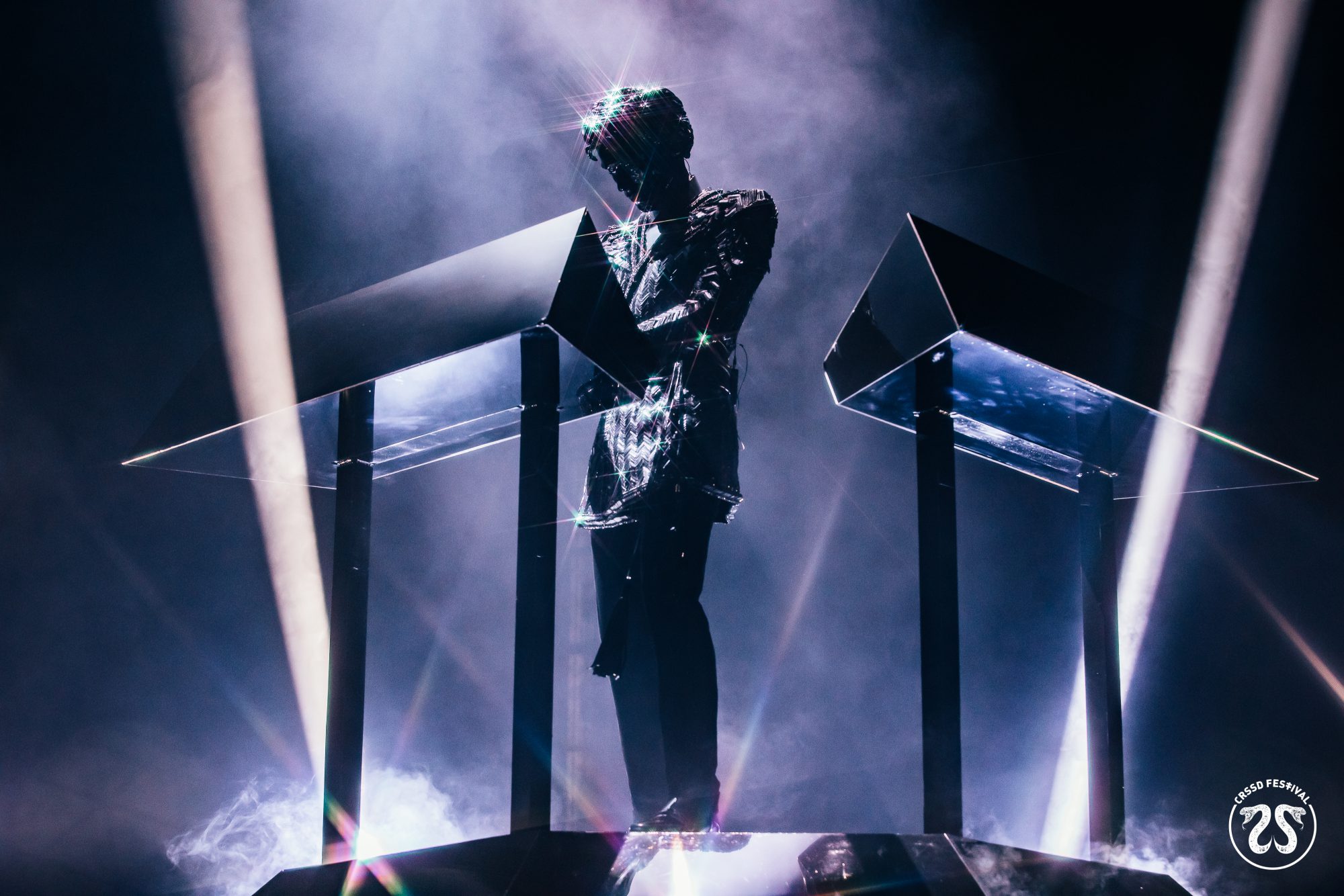 Sunday brought a more promising weather forecast than Saturday's predicted showers and, with it, even higher morale.
After attempting to shower away my hangover and drown it in a massive breakfast burrito from a local favorite brunch spot, it was time for day two. The sun drew in a larger, Hawaiian shirt-clad crowd, eager to celebrate the last day of the fest.
My group and I arrived earlier than we had the previous day, so we were able to take advantage of the many food and craft beer/cocktail offerings the festival has become known for. Armed with spicy margaritas and tacos – clearly, I was on a Mexican kick that day – we headed over to The Palms to secure our spots in the mob rapidly accumulating for Purple Disco Machine. The king of funk did not disappoint, transforming the entire stage into one massive dance party. Groovy beats and rainbow lights dominated the set, making the entire experience feel like one magic mushroom-induced trip.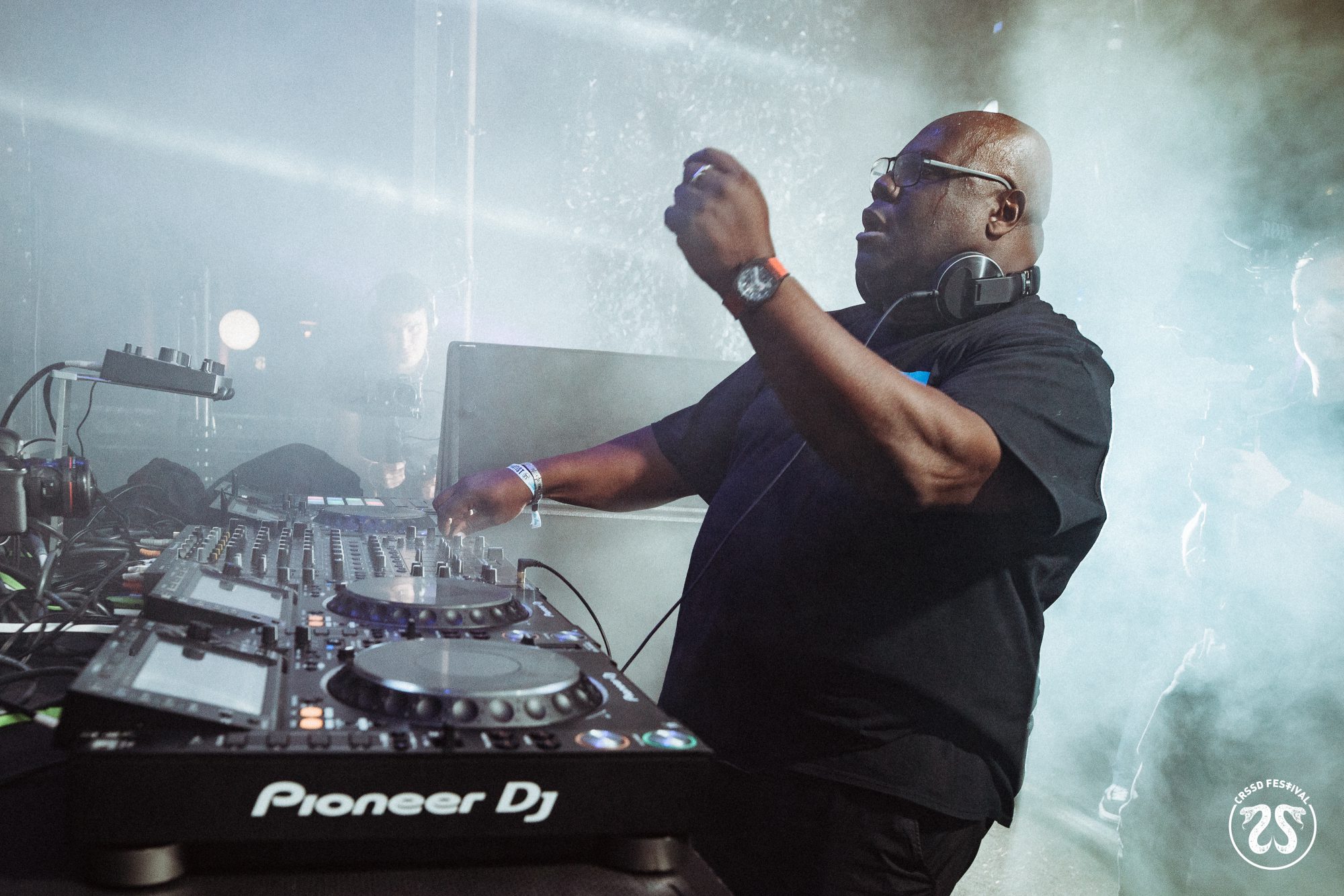 Afterward, we stopped by City Steps to catch the techno legend, Carl Cox himself, who delivered a pulsing, laser-filled performance.
Having caught plenty of techno all weekend long, though, we decided to end the weekend back at Ocean View for Rüfüs Du Sol. Despite being out their usual drummer due to an injury, it was as if the Aussie dance group knew that this show could very well be one of the last of 2020's short-lived festival season.
As a Rüfüs Du Sol veteran, I could sense that there was something special about this set. Their watercolored visuals washed over the crowd as we all sang along to anthems like the darkly beautiful "Innerbloom" and uplifting "Treat You Better" as though it was the last chance we'd ever get to do so. Because despite all of the chaos and uncertainty going on in the world at that moment, there was truly "No Place" we'd have rather been.
In this time of social distancing and isolation, CRSSD Festival proved that music is still a reason to celebrate.
Rather than fear one another, we came together one last time, united in our love for all things music. And as far as final festivals go, CRSSD Festival Spring was a great note to end on. A big shout out to FNGRS CRSSD for throwing yet another excellent edition of this notoriously impressive festival. Even the tiniest details, such as draining the fountains at the end of the night to allow for more dancing room during the larger acts, make a noticeable difference.
If CRSSD Festival Spring really was the last event of this year's festival season, kudos to you FNGRS CRSSD. You really know how to throw one hell of a going-away party.
---
Follow CRSSD Festival on Social Media:
Website | Facebook | Twitter | Instagram | SoundCloud | YouTube