NotLö makes her return to WAKAAN with the mind-bending title track off her upcoming Hallucination Effect EP which is due out August 31.
---
NotLö has quickly grown to be quite the bass wizard with some notable releases and festival appearances under her belt. The past year has really proven to be her time to shine as she's worked hard to earn her place at the top of the game. She quickly emerged as a bass music artist to watch with her singles but also brought forth two charity streams, her debut EP Speakeasy on Deep, Dark, & Dangerous, and the collaborative Exoplanet EP with VEIL on WAKAAN as well.
Now, NotLö is ready to bend the minds of her fans to the furthest lengths possible and showcase her continued growth in the bass scene with the news of her latest EP on WAKAAN, Hallucination Effect. Set to feature three fresh tunes, including a collaboration with fellow rising star MYTHM, the first taste of what's in store on the release comes from the title track which is out now for your listening pleasure.
"Hallucination Effect" maintains a spooky and bass-driven atmosphere that has become a signature sound for NotLö. It begins with otherworldly sounds and a vocal sample that lure you in, much like a psychedelic trip that can just as likely lead you to your doom. A true hallucination effect is felt throughout the drop with twists and turns listeners don't see coming, as their minds are too occupied and disoriented from the images in their heads. It's a thrilling bass trip through and through.
This satiating bass tune is one that will surely make listeners come back for another round to experience NotLö's creative touch in the realm of wubs. If this track is only a taste of what's to come in the EP, we have quite the brain-melting trip awaiting us – so stay tuned for its full release on August 31. Pre-save the Hallucination Effect EP ahead of its drop, stream the title track on Spotify, and leave your thoughts on the track below!
Stream NotLö – Hallucination Effect on Spotify:
---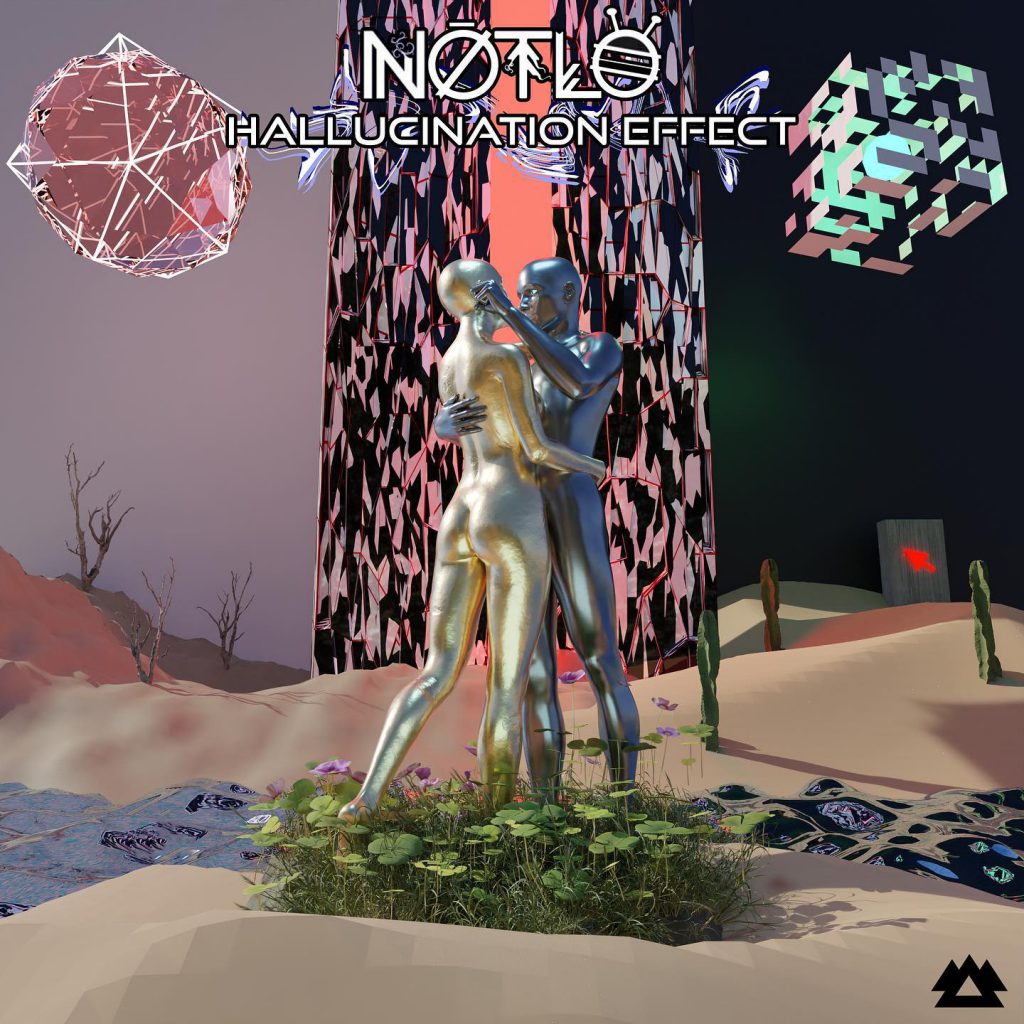 ---
Follow NotLö on Social Media:
Facebook | Twitter | Instagram | SoundCloud | Spotify