Be prepared to blast off through space and time when you press play on Exoplanet, NotLö and VEIL's collaborative EP that's out now on WAKAAN.
---
While 2020 was a year without shows, that didn't stop NotLö and VEIL from putting out great music and blessing everyone with amazing livestream sets. NotLö put together two charity streams, was signed to Deep Dark and Dangerous, and dropped tons of great music. VEIL blessed fans with an EP and a handful of mixes, including THE UNKNOWN, before ending her year with a banger of a set NYE set on Of The Tree's The Passage stream. Now the two have come together and blessed fans with a two-track collaborative EP, Exoplanet, that's landed on WAKAAN.
Exoplanet is the perfect example of what NotLö and VEIL bring to the table. Their impeccable sound designs constantly blow fans away with what they can do, so coming together to collab on an EP was a match made in heaven. The two-track EP is short but oh so sweet, but both tunes bring something unique along with them.
It was next to impossible to sit still while listening to the title track "Exoplanet." This high energy track is sure to have your head bobbing and arms dancing all over. The mood switches up a little with "Someday," which has more drawn out, deep dubstep sounds and is one that's sure to have anyone listening make a mean stank face.
If you do not have either of these artists on your radar it is time for that to change. As NotLö and VEIL dive deeper into 2021, they both make it clear that they're primed to break out in a big way. Hopefully, they'll grace us with more collaborative projects in the future, but until then you can catch a vibe this weekend with the sounds of Exoplanet. You won't regret it!
Stream Exoplanet on Spotify or your preferred music platform, and let us know what you think of the EP in the comment sections below. Happy listening!
Stream NotLö and VEIL – Exoplanet EP on Spotify:
---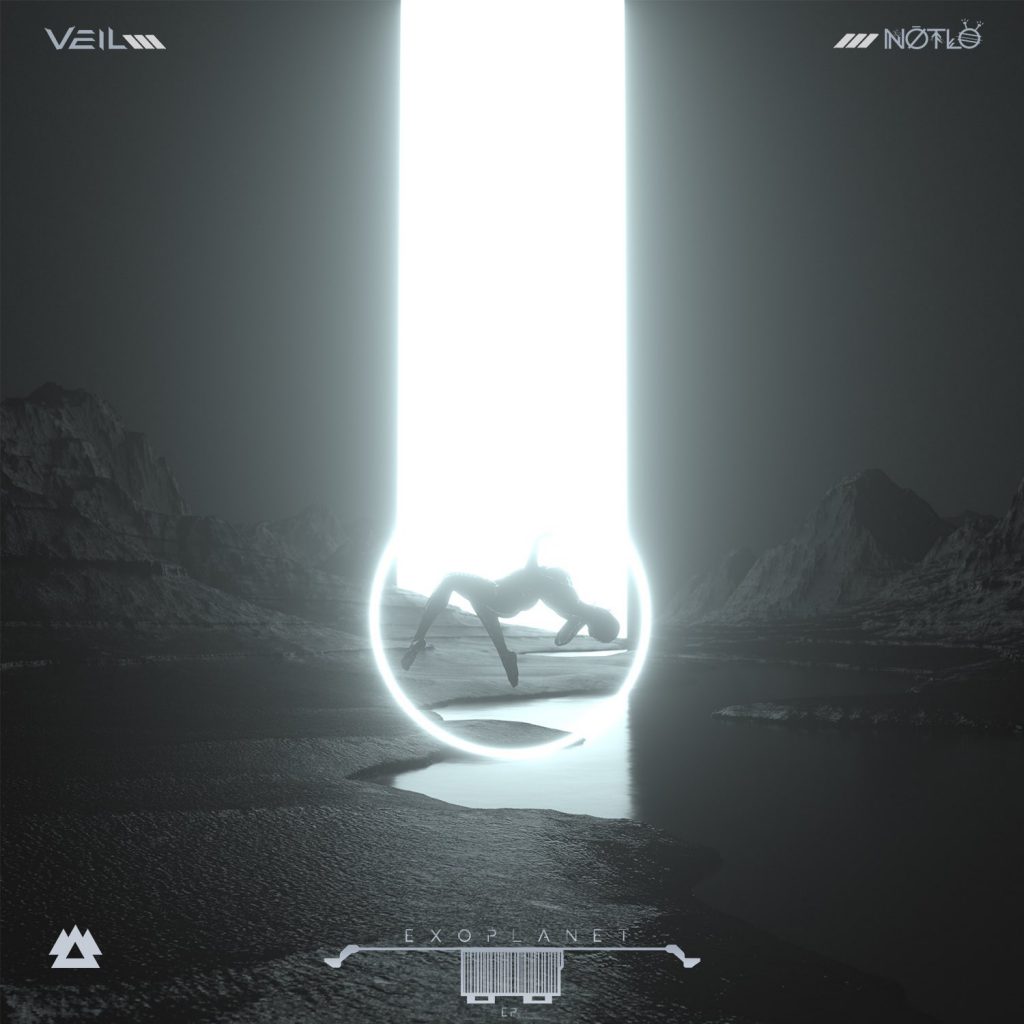 ---
Follow NotLö on Social Media:
Facebook | Twitter | Instagram | SoundCloud | Spotify
Follow VEIL on Social Media
Facebook | Twitter | Instagram | SoundCloud | Spotify