After spending a year in lockdown, Grum returns to Anjunabeats with the four-track Isolation EP that's filled with cinematic soundscapes.
---
Although last year didn't go quite according to anyone's plans, Grum continued to press on by releasing a number of stunners both of his own and of others on his label, Deep State. This included the re-release of Heartbeats, the long-awaited Human Touch, and the first volume in the Reactor series as well. Now, the Scottish artist has re-emerged in 2021 in style by catching the attention of fans with remixes from Human Touch and now a return to Anjunabeats with the Isolation EP.
Grum's return to the Anjunafamily comes as a much-welcomed addition to their releases this year as Isolation features four fresh tracks that see the artist explore new elements and styles. Citing inspiration from the pandemic and the increased amount of time spent by himself, he said that Jordi van Achthoven (from Tinlicker) recommended he turn to music for therapy and escapism.
The result of this introspection and solitude led directly to the creation of this new EP, with Grum hoping that "it will help transport you somewhere else for a small part of your day." And that's exactly what the four tracks will do from the moment you press play on its title track "Isolation." The synths on this tune are prominent and act as a perfect intro to the journey that Grum sets sail on. It allows for the listener to breathe while simultaneously energizing them for what's to come, almost as if you're watching the opening credits for a movie like Blade Runner.
"Reality Distortion" arrives next and its beat will immediately conjure up imagery of a smoky nightclub set in the '80s with neon colors lighting up the dancefloor. The retro wave sounds on this one add to the cinematic nature as the track blurs the line of reality and for just a moment you might question if you're in a simulation as the track whines to a close. Then, Grum induces some "Clarity" into the mix with its own distorted bassline that warbles and flows like waves crashing on the ears. Breaking through those waves are uplifting, spacey synths that fly high above the dark, growling tones, acting almost as a yin to their yang.
Finally, the story comes to a close as Grum offers up "A Comforting Illusion" – which is a thought-provoking title on its own. Sustained synths and subtle vocals arrive on this one to give listeners that warm feeling inside before a melody begins to surface mid-way through the tune. Soon after that booming bassline returns and the pace of the track picks up as arpeggiated synths guide listeners to completion. It's a simple, yet fantastic way to put a bow on this release that will run through the mind for some time to come.
Listen to the stunning soundscapes that Grum has created on the Isolation EP by tuning in on Spotify or your preferred platform, and let us know which track was your favorite in the comments!
Stream Grum – Isolation EP on Spotify:
---
Grum – Isolation EP – Tracklist:
Isolation
Reality Distortion
Clarity
A Comforting Illusion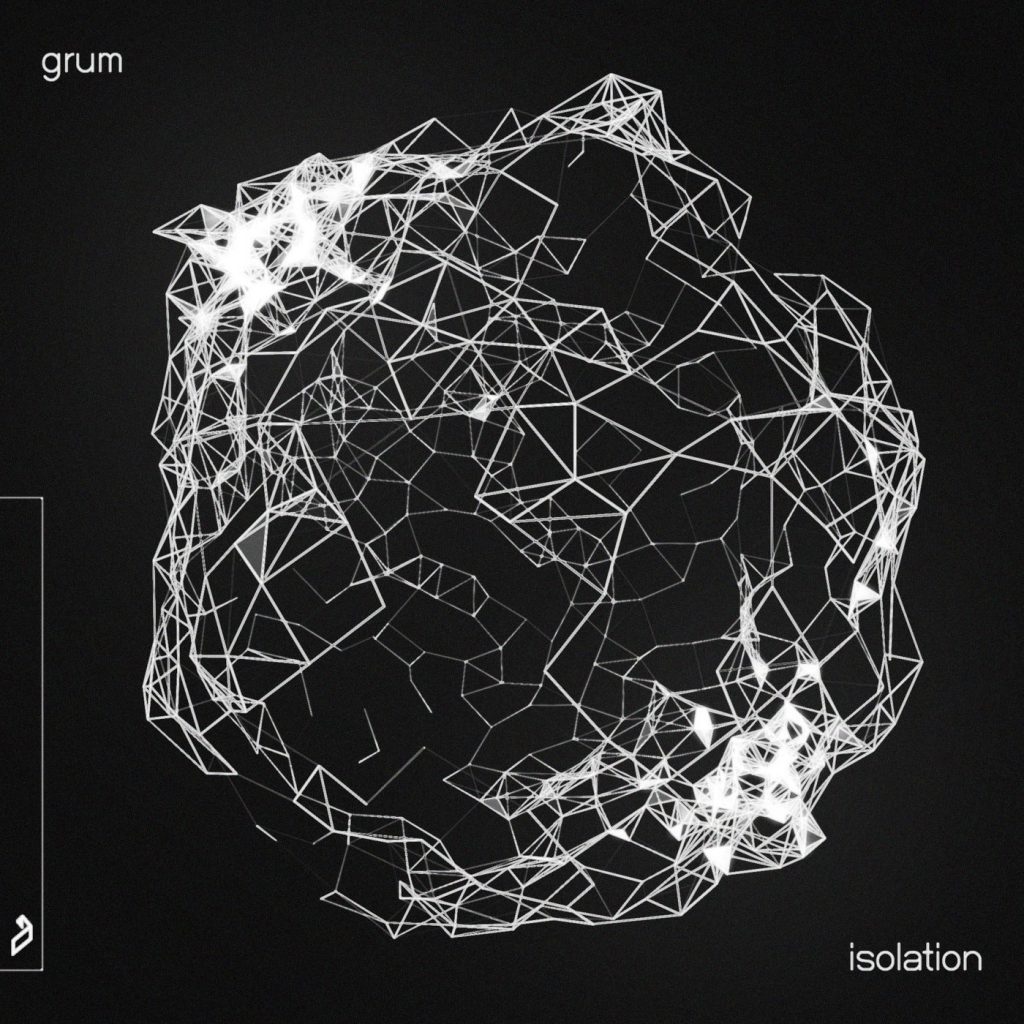 ---
Follow Grum on Social Media:
Website | Facebook | Twitter | Instagram | SoundCloud | YouTube