After years of waiting for the official release of Human Touch, Grum has finally unveiled the album on Deep State Recordings to the delight of fans.
---
While the words "highly-anticipated" or "long-awaited" are typically used to draw attention to a release, there hasn't been a better suited time than now to use them when describing Human Touch, the latest album from Grum. This collection of tunes is one that is truly years in the making and one that his fans have been patiently waiting for years to listen to after it was initially slated for release back in 2013.
No, that's not a typo, the beginning of the past decade was when Human Touch was originally announced to drop. It was pushed from 2013 to 2014, and then again to 2015 before it got shelved for the time being. Delays aren't new to Grum's work, either, as his more recent album Deep State had been pushed from its original date as well, but this one was quite a ride, to say the least. Luckily, the album, well at least most of it, finally cleared and has been unveiled today almost a full decade after its announcement.
"At least most of it?" you might ask, and the answer to that is because there's an absence of a few tracks from the announcement over eight years ago. Compared to the original tracklist "Human Touch" was renamed to "The Touch," while "Raindrop," "In Love," "Autumn," and "Eyes Shut" have seemingly been left off the release. But regardless of those changes, the tracks that did make the final cut are simply sublime.
Did this album stand the test of time while tucked away in its unreleased state? The short answer is yes, but the long answer (and the reason why it sticks out as special) can be found below. Listen to Human Touch on Spotify or your preferred platform, and read on for my full review.
Stream Grum – Human Touch on Spotify:
---
Grum puts on an absolute masterclass of creating captivating beats throughout the runtime of Human Touch.
Human Touch kicks off with subtle tones on "The Touch" that pluck at the heartstrings before the vocals and piano notes come in to give it a jazzy feel. Sampling Nina Simone's 1969 song "The Human Touch" that was written by Charles Reuben, the pitched vocal asks "have we lost the human touch?" before descending into a beat that is pure dancefloor energy. "Sunrise" keeps the pace steady as Grum layers in retro synths, trance-like atmospheres, and space-infused sounds to make it feel otherworldly.
"The Theme" arrives soon after and while it might be one of the lengthier tunes on the album it's well worth the listen. From the first second until the last Grum captivates with a driving beat, distorted synths, and uplifting tones that will surely put feet into a frenzy. "Tears" continues the journey into the progressive realm as Grum layers in a sample from Godley & Creme's "Cry" to pack an emotion-fueled punch of a vocal.
But Grum is just getting started from there as the second half of the album is jampacked with serious stunners.
Fittingly, the shortest track of the collection has the longest name as "Three Thousand East" enters the fray. This one will immediately take listeners back to a packed dancefloor at a darkened nightclub with the synths guiding everyone to a bliss-like state. But soon thereafter, Grum jolts the journey and turns back the clock even further as "Everytime" brings a sense of '90s rave nostalgia along with it. More of a classic house tune than a modern-day masterpiece, it's a welcome addition and one that will surely get rinsed.
"Feel It Everywhere" really hits the spot as well. If you're someone who lived through the boom of dance music over the past decade it will make you feel right at home with its robotic vocals, progressive build-up, and a breakdown that is glitteringly good. Then, the penultimate track arrives as Grum induces a "Lotta Love" with another sample-fueled tune. This time he's looked to Neil Young for inspiration on the vocal and the result is pure magic.
Grum closes out Human Touch with "Serotonin" and there isn't a better way to reach the finish line. It begins with a mellowed out beat before offering up a sense of immensity as the subdued, morphed voices swirl inside your head. This one is aptly placed as the finishing tune because quite frankly, this album really did fill the depleted levels of joy and happiness back up inside of me. After waiting years and years for Human Touch to find its way into my speakers, it's one that was well worth the wait.
---
Grum – Human Touch – Tracklist:
The Touch
Sunrise
The Theme
Tears
Three Thousand East
Everytime
Feel It Everywhere
Lotta Love
Serotonin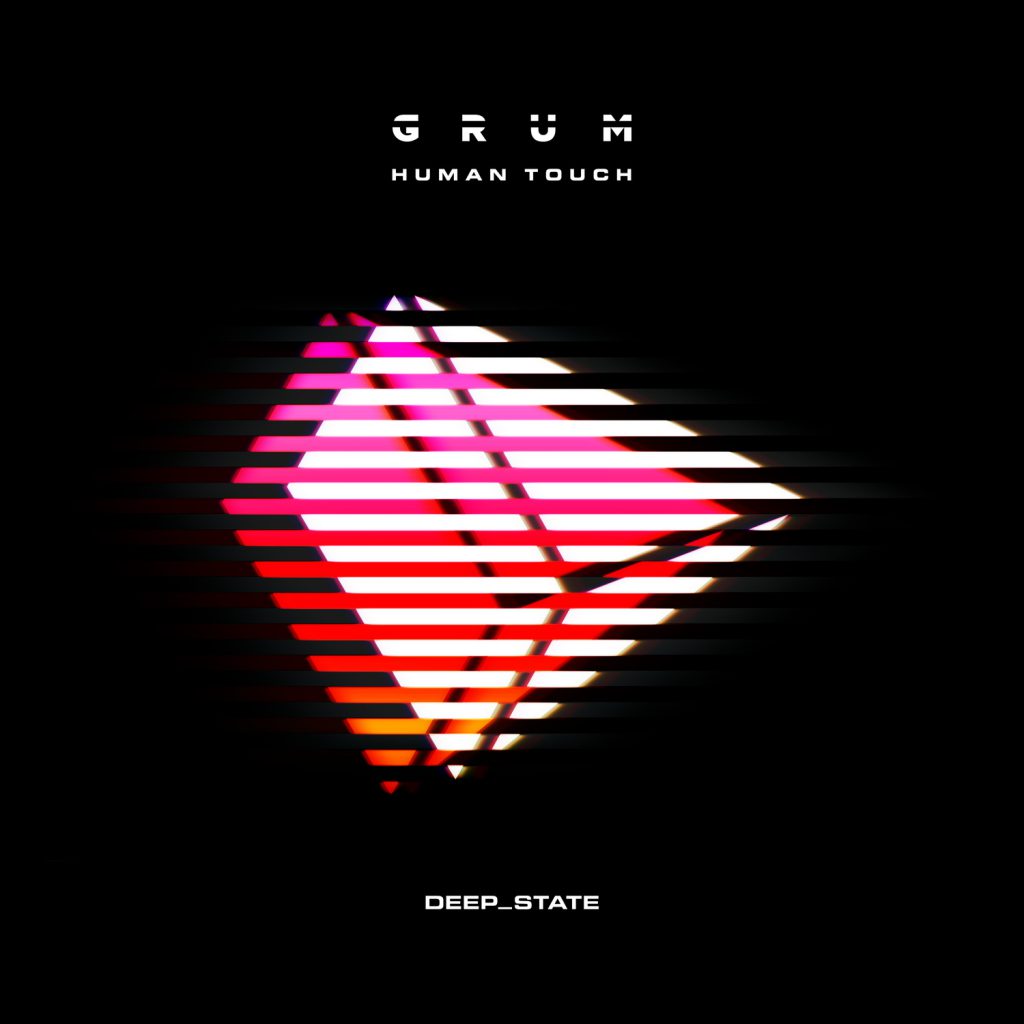 ---
Follow Grum on Social Media:
Website | Facebook | Twitter | Instagram | SoundCloud | YouTube