Grum looks to Solaris Heights, Ejeca, Sébastien Léger, Russ Chimes, Daniel Trim, and more for remixes of tracks off Human Touch.
---
Whether he's releasing tunes on Anjunabeats or manning the helm of his own Deep State imprint, Grum is an artist who has continually impressed with his music. Larger-than-life sounds dominate his albums Heartbeats and Deep State while they also have been prominent in his performances as well at festivals and nightclubs around the world. After celebrating ten years of Heartbeats last year while also curating a collection of tunes for Anjunabeats' 20th Anniversary, he returned with even more surprises in 2021 with Human Touch.
Human Touch wasn't an album that was just simply long-awaited, it was one that fans had practically thought would never surface. But now after just a few short weeks of being available, Grum has already kicked things into high gear with a flurry of remixes from the album for everyone to feast their ears on. Tracks "The Touch," "The Theme," "Tears," and "Everytime," get life breathed into them for this helping of progressive house goodness that's arrived just in time for the spring season.
Human Touch (Remix Album) brings forth a whopping 15 remixes and edits in total for everyone to groove out to. Solaris Heights, Sébastien Léger, and Andre Sobota put their spin on "The Touch," with all three bringing the heat but the remix from Léger standing tall among the three. Them Daniel Trim, Those Beats, and Russ Chimes touch up "The Theme" along with the inclusion of the DJ Edit from Grum as well.
"Tears" gets the remix treatment next with Dmitry Molosh injected some desert oasis sounds while Kassey Voorn amps up the progressive tones and Origin Sound layers in some techno goodness. And the club mix from Grum himself is yet another one of those tunes you simply will be craving to hear in a darkened nightclub. The four cuts of "Everytime" appear next, this time seeing Mia Dora and Andre Crom drop in some house style while the Ejeca sunset mix sticks out as one of the best on the entire offering. Grum then delivers the extended cut for that welcomed last dance before he brings the collection to a close.
Listen to Human Touch (Remix Album) on Spotify or your favorite platform, and let us know which new version stuck out the most to you in the comments!
Stream Grum – Human Touch (Remix Album) on Spotify:
---
Grum – Human Touch Remix Album – Tracklist:
The Touch (Solaris Heights Remix)
The Touch (Sébastien Léger Remix)
The Touch (Andre Sobota Remix)
The Theme (Daniel Trim Remix)
The Theme (Those Beats Remix)
The Theme (Russ Chimes Remix)
The Theme (Grum DJ Edit)
Tears (Dmitry Molosh Remix)
Tears (Kassey Voorn Remix)
Tears (Origin Sound Remix)
Tears (Grum Club Mix)
Everytime (Ejeca Sunset Mix)
Everytime (Mia Dora Remix)
Everytime (Andre Crom Remix)
Everytime (Extended Mix)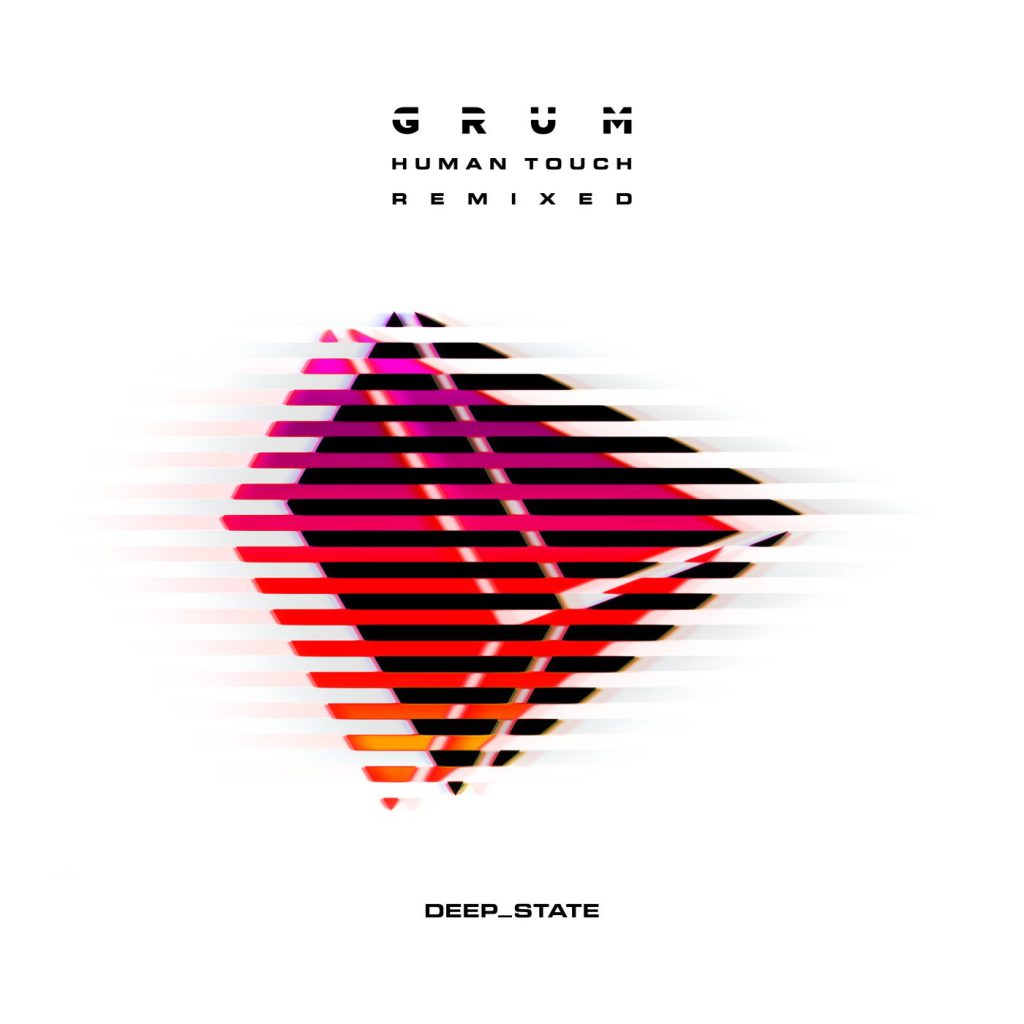 ---
Follow Grum on Social Media:
Website | Facebook | Twitter | Instagram | SoundCloud | YouTube