ilan Bluestone allows his songwriting to shine front and center on sophomore album Impulse, which is out now on Anjunabeats!
---
For over a decade, ilan Bluestone has made fans cheer, cry, smile, reach their hands to the heavens, and lose themselves in his magical music. Goosebumps rise up every time the tracks from Scars play through speakers or when timeless works of art like "Bonsai," "Destiny," and "Bigger Than Love" get blasted out. But today, fans can bask in his glow once again as ilan Bluestone has officially dropped his second studio album, Impulse, via Anjunabeats!
Over the past two years, ilan's been fully engaged and filled with a hunger to pour his very best into this stunning body of work. He's looked back on his influences from the '80s and '90s and used them as a muse, channeled his experience on the road, and stepped up his production and sound design to the next level. And as a cherry on top, he's invited some wildly amazing vocalists and collaborators along for the ride on this new album.
To build on the anticipation, ilan gifted the world with "Stranger To Your Love," reuniting us with the whimsical voice of Ellen Smith. Fans also went on a roller coaster ride of emotion with the sneak peek of "Look At Me Now" and "Stardust & Madness" featuring Anjunabeats staple vocalist Giuseppe De Luca. (Get ready to swoon because he's Impulse a whopping five glorious times!) Listeners also fell under the charm of "Paid For Love" and "Rule The World," and they also gripped onto the early release of "Hold On" with Maor Levi.
With a broad range of sweet treats and new surprises around every twist and turn, Impulse promises to get your pulse racing and your body floating off to Cloud 9. From the progressive foundations and the flirty drum n bass expression to the floaty trance soundwaves and the heartfelt anthems, this is a full-fledged reflection of ilan Bluestone's spirit straight to the core. There are 18 tracks to explore, so take your time and soak it all in.
Grab your copy of Impulse on your favorite music platform, stream the album below, and continue on for a deeper dive into the tracks that have been unveiled by ilan Bluestone!
Stream ilan Bluestone – Impulse on Spotify:
---
Accompanied by my headphones, I sit out under my favorite tree on a sunny day, ready for ilan Bluestone to rock my world.
As I take in the beauty that surrounds me, I press play, and instantly feel the magnetic power of "Taking You There." Like a moth to a flame, I'm sucked straight in as the heavy bassline gets my heart pounding and my eyes open wide. This track is the perfect opener because the lyrics literally come with a warning that ilan plans on "taking you there." It's like a grand, welcome to the party, setting the tone for a magnificent musical journey.
He follows this up with "Paid For Love" featuring Gid Sedgwick. I hope you're in the mood for some seriously crunchy synth waves because this track serves them up unapologetically. Sedgwick's vocal presentation spins me right back to the '80s, nodding to ilan's multi-faceted inspirations. This tune is beautiful and trancey, yet dark and driving when it needs to be, and above all else, mainstage worthy. I can see the fireworks exploding overhead as I close my eyes.
Settling down for a bit, "Look At Me Now" floods the airwaves with introspection and reflection. This is the type of track that gets you to question your own path, what you've accomplished, who has come in and out of your life, and who you are on the inside. All sorts of thoughts are mustered up by the brilliant lyrics delivered by the amazing Giuseppe De Luca. The accompanying production elements, like the strum of the guitar, keep the mood calm yet place me at the precipice of something much bigger.
Apparently, ilan is a mind reader because when "Hold On" drops in, I realize that this is the foreshadowing I was feeling in my bones.
The bass in my headphones takes over every part of me and it rumbles and flows as Alex Clare belts out uplifting lyrics on "Hold On." It's all about the overwhelming feelings that lead to discovering internal strength and pushing forward. This may be one of the most exciting tracks to pulse through my ears in a while. When the bass fades out and all that's left is a whistful atmosphere brought to life by the encouraging violin, I melt straight into the ground.
We keep on the same trajectory with "Tonight" featuring the lovely EL Waves, a peak hour anthem that put a smile on my face and the pep in my step. It really complements "Stranger To Your Love," continuing to build the mood with bold undertones and groovy progressive trance energy. When Ellen Smith lets out the "ooooh, you cut me off…" I find myself singing right along. This is a melody that will be stuck in my head all day and I'm not mad about it.
Now that I'm feeling light and floaty, I'm ready for another surprise to take me to the next level.
Of course, ilan has my back, pulling me down into a subterranean realm with the throwback essence of "Rule The World" featuring Jan Burton. His tone has always reminded me of the new wave rock icon Sting and he has me completely enthralled. The soft growl on this track gives me chills before the rise begins. Suddenly, I'm back on the dancefloor, in the middle of a sea of people, singing along with a song that I feel describes our past (and maybe a bit recent) political state of affairs.
"Stardust & Madness" piggybacks off of this emotion and builds on the idea of past, present, and future while "Hopeless Dreamer" dishes out a retro vibe, once again focusing our attention on the outstanding lyrics. There's much to be said about the songwriting on this album. It's poetic in the way the lyrics open up the mind so that we can create our own interpretations. This is what separates the men from the boys, or the women from the girls in our next case.
Laura Zay makes her presence felt on "Stay" with her powerful vocal chops and suddenly, we're catapulted straight into drum and bass territory. ilan reminds us that it's always ok to invite in styles that resonate with your heart. It doesn't matter if you're a progressive producer. Go ahead and make some bass tracks if you're feeling froggy. There are no boundaries and you should always feel free to express every part of your soul. That being said, "11" brings us to our second straight-up solo dive, closely matching what the opening track laid out for us.
With so many twists and turns, not knowing what lurks around the corner is making me feel alive!
Giuseppe De Luca fans can rejoice because he's back and this time he's strapped with the haunting character of "What Do You Want From Me." This track is deliciously techy but also very cinematic. This is the tragic love song I've been waiting for and the angst in Giuseppe's voice cuts like a dagger to the chest. It's breathtaking and packed with peak hour thunder. "Let You Go" joins in on this theme but pumps up the energy with an inspirational drive. Suddenly, heartbreak doesn't seem so bad.
From here, Jan Burton invites me "Underneath Moonlit Canopy" and I fade away into La-La Land. I wish Jan would literally materialize right before my eyes so that he can serenade me face to face. His voice is that good! This track has a balance of melancholy moments and instances that make me want to bust out the happy dance. So, I do just that. As the butterflies flutter overhead I breathe in the cool air and start swinging my hips. But, just as I'm warming up, "Santo" drops in and my world is flipped upside down.
The track begins with a simple drum performance which makes it difficult to understand what lies in wait. Out of nowhere, I'm slid under a wave of whispered voices that eventually make way for a choral hymn, injecting a new style into the mix. Oh ilan, you really are a musical genius. I sit down and lean deep into my chair, soaking up every beautiful flute note while the breeze makes the trees look like they're dancing. As I fall into a pure state of bliss, I send thanks and positivity out into the universe.
For our final tracks, ilan makes me fall head over heels before whipping me into a frenzy.
In order to prepare for the upcoming mic drop moment, Ellen Smith woos me with her sweet inflection on "Love Not Lust." This one makes me want to grab my husband and have a romantic slow dance, body to body, heart pressed to heart. Now that I'm in the zone, Maor Levi and OTIOT swing by to escort me into a state of nirvana with one of the most extraordinary pieces on the album. The track is called "Three Kings" and the heavy build on this one is going to flip your lid!
In fact, "Three Kings" got me so worked up that I nearly threw my lawn chair across my backyard as I approached the drop. It's funny what great music can do! I seriously don't know how I'll handle it if I ever hear this at a festival. It would make a great opening track and that means I'll probably be flailing around and crying at the same time.
The closing production has some work to do if we're going to match that brain-busting experience and lucky for us, ilan is serving up the good stuff. "Love Is a Drug" is filled with tender moments, hardcore bass vibrations, and a whole lot of Anjuna soul. Singing on the top of my lungs with Giuseppe De Luca, I don't care if my neighbors think I'm crazy. I'm not ready for this journey to end.
So, how would one sum up Impulse?
First and foremost, the songwriting is off the charts. You can tell that ilan, along with all of his vocalists and collaborators, worked tirelessly and passionately to produce music that entertains, tells stories, stirs up emotion, and leaves listeners with a complete sense of fulfillment.
Secondly, the track placement speaks volumes for ilan's attention to detail. Each and every track builds off of one another while also finding a way to keep the listener in the dark so that they may fully appreciate each style shift.
Finally, if I was to describe this album in one word it would be POWERFUL. From go, it kept me on the edge of my seat with soundwaves big enough to hear across town. Once again, we have a home run hit from our bright Anjuna star!
---
ilan Bluestone – Impulse – Tracklist:
Taking You There
Paid For Love (feat. Gid Sedgwick)
Look At Me Know (feat. Giuseppe De Luca)
Hold On w/ Maor Levi (feat. Alex Clare)
Tonight (feat. EL Waves)
Stranger To Your Love (feat. Ellen Smith)
Rule The World (feat. Jan Burton)
Stardust & Madness (feat. Giuseppe De Luca)
Hopeless Dreamer (feat. Giuseppe De Luca)
Stay (feat. Laura Zay)
11
What Do You Want From Me (feat. Giuseppe De Luca)
Let You Go
Underneath Moonlit Canopy (feat. Jan Burton)
Santo
Love Not Lust (feat. Ellen Smith)
Three Kings w/ Maor Levi & OTIOT
Love Is A Drug (feat. Giuseppe De Luca)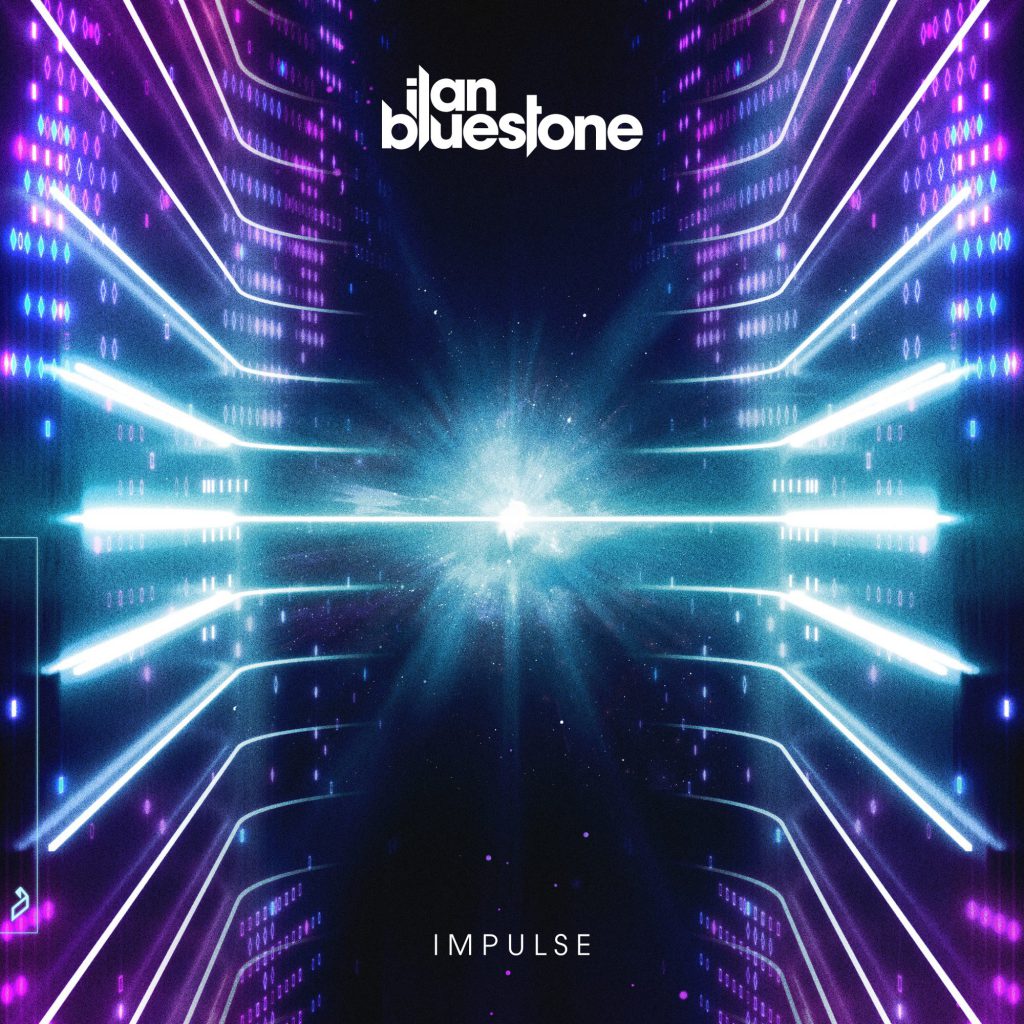 ---
Follow Ilan Bluestone on Social Media:
Website | Facebook | Twitter | Instagram | SoundCloud