This year has been a busy one for ilan Bluestone with the release of his brilliant collab with Andrew Bayer and the launch of two ambitious new projects! 
---
When I think of the word dedication, one of the first names to come to mind is ilan Bluestone. From the moment we laid our ears on him he has harnessed an intense musical hunger, quickly settling in to become an indispensable part of the Anjunabeats family. Like a butterfly flaunting his wings, he has translated his soul into beautiful forms of art that include EP's We Are The Universe and Big Ben, all the while taking us on a breathtaking journey with his debut album Scars.
But this past year has turned the page to a new chapter and once again we get to see his hunger and prowess overwhelm the airwaves. This is the year that we welcome a spectacular collab with the glorious Andrew Bayer, the unveiling of the Elysian project, the cultivation of Stoneblue, and currently in the works… the production of a brand new album.
It has been a few years since the last time we sat down with this musical maestro at Dreamstate SoCal and we are thrilled to share our latest conversation with a talent that has helped to make Anjunabeats sparkle and shine. So sit back, relax, grab a cold beer or soda, and read on for an inside look at ilan Bluestone's latest endeavors!
Listen to ilan Bluestone & Andrew Bayer – Black & Blue on SoundCloud:
---
Hello ilan! Thanks for chatting with us today. First and foremost, we would like to know how you have been doing during this hard time?
It's been tough. I've been in lockdown for the past five or six weeks by myself, but the main thing is that I'm in good health which is very important. I'm being very positive about the situation because we will overcome this and get back to normal life. This has given me a good opportunity to work hard in the studio on my new album and future bangers, and I can't wait to get back on tour and play live to the world.
You recently celebrated your birthday with an amazing livestream on Twitch. Can you go in-depth about what that experience was like for you?
It was a very surreal moment to play out to thousands of people around the world especially on my birthday. Normally on my birthday, I'm celebrating with friends and family but this time was weird because I was completely alone.
I did feel very lonely until I went onto twitch and saw thousands of people joining to celebrate my birthday and tuning into my set. It was really enjoyable and I had a great time. It was a very memorable moment. It's incredible to see our online community coming together in a chat and I felt very comforted being able to stream to my fans around the world.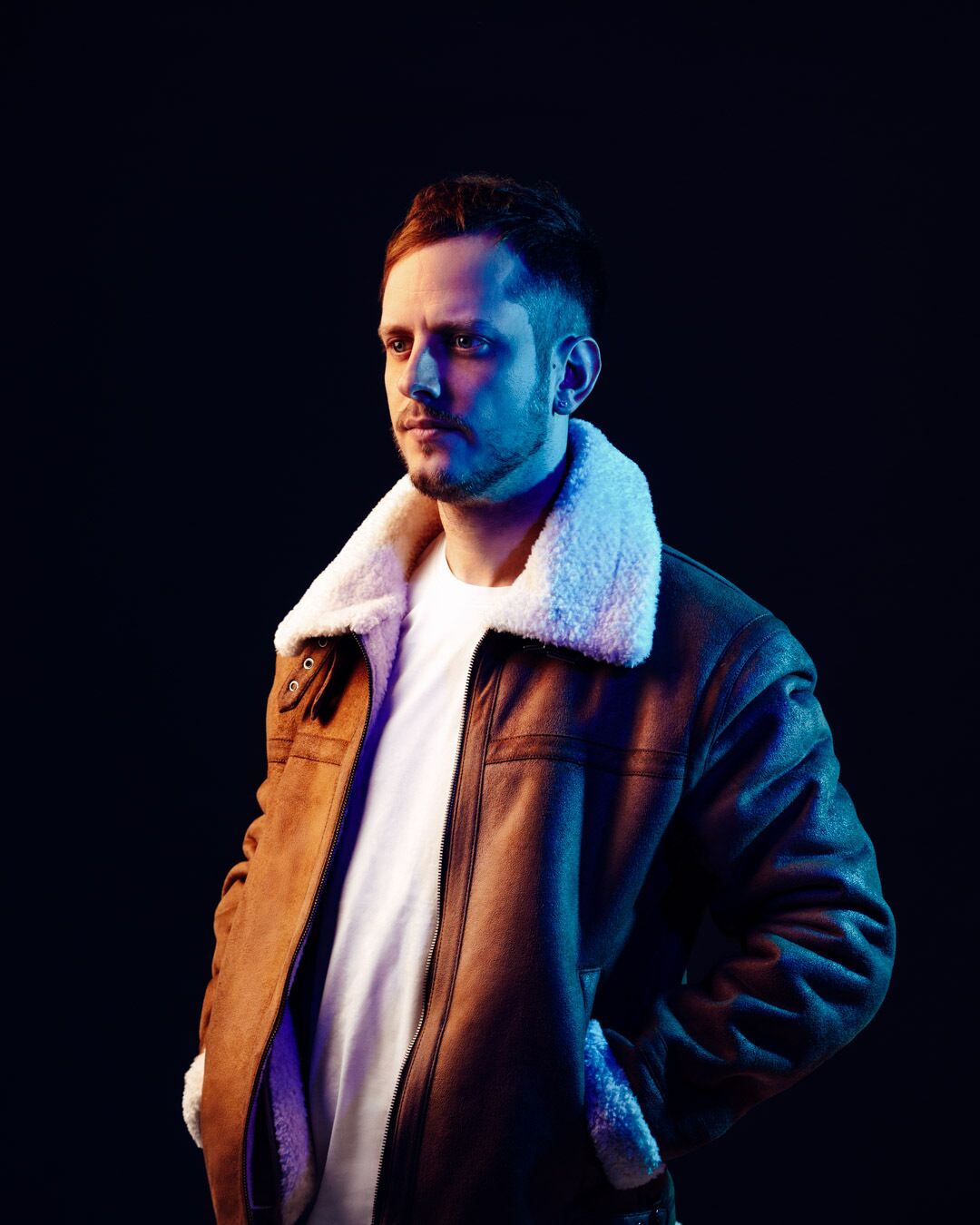 Let's switch gears for a moment and talk about something exciting!  Your collaboration with Andrew Bayer on "Black & Blue." You had mentioned that you worked together on this one through Facetime. Can you talk about the positives and negatives that come with working in separate locations? 
Working in separate locations is not ideal. Bayer and I can't feed off of each other's responses during the writing process when we're not together in a studio. On FaceTime, it isn't the same, as music production takes hours and hours and you can't spend the same amount of time on there. It's not the same feeling without having the person in the same room.
Something else that certainly deserves some attention is the unveiling of your latest project, Elysian! For those that don't know, can you fill us in with all the details surrounding this exciting new endeavor?
Emma came to me with the idea and asked me if I wanted to do it. Maor was staying with me at my house at the time and I thought it would be great to have him as another member and make this group a three-piece.
Maor is a genius in the studio and can turn around production very quickly. With Emma's unmistakable vocals, me being more the melodic person, and Maor's sonic engineering, we know we can create something special with this group. We're super excited about what we have planned for the group this year.
Congratulations on the release of Elysian's debut single, "Moonchild"! Can you talk about the ideas that you bounced off one another in preparation for your debut release, and how you developed the idea for the music video? 
I made the breakdown and the melody, and Maor had a vocal sample that went on the track perfectly. But instead, we got Emma to write her own lyrics and give her own vocal take over the breakdown. The video is something we thought of together as a group, we're all children of the night as we mostly work at night, and we wanted something to reflect the title, something space-themed and fast-paced.
Of course, you have also been busy working on your other new alias, Stoneblue. When it comes to sound direction, what are some of the major differences between Stoneblue and Elysian? 
Stoneblue is pure 138 uplifting trance music. Elysian is a mixture of tempos and styles but centered around the dance and trance elements.
You have been vocal about how uplifting trance (138) has had a major influence on your career, so much so that it inspired you to create your debut uplifting offering, "Hypnotized," through your Stoneblue alias. Can you expand on your feelings about uplifting trance and the impact it will have on your career moving forward?
I've always wanted to do 138, it was something that I've grown up on and love. I've always been a massive fan of 138, and for the past number of years, it has lost a bit of its magic. So, I wanted to try and have a go at putting my touch on it. This is me doing my Stoneblue project at 138 and I love it. There will be plenty of more tracks!
With two new projects beginning to take flight as well as your "ilan Bluestone" solo career, has it been a struggle to find a mental balance when it comes to deciding where to focus your energy? How do you cope with multiple artistic commitments all at the same time?
I just let it flow. Music for me is something I'm passionate about. I find that sitting in the studio is my release from the world and I can focus on multiple projects at the same time.
Finally, when it comes time to begin touring again, what are your thoughts about how you will present your new projects on the tour front? Any exciting ideas you may be brewing up for us?
I've got my solo career which has taken incredible shape over the past 6-7 years and I want to thank all of you guys for making that happen! I've got my new album to finish this year. The Elysian project is something very exciting but you'll have to stay tuned for more news on that!
---
Follow Ilan Bluestone on Social Media:
Website | Facebook | Twitter | Instagram | SoundCloud