After pouring his heart out into "Learn To Love Again," Audien sat down to chat about his fresh release, signing with Armada, and more!
---
Since first breaking onto the scene, renowned DJ and producer Audien have cemented his name among the most brilliant in the electronic music scene. His signature productions explore a multitude of sensational styles as he weaves in elements from his influences in trance, house, and bass. Backed by these releases, this Grammy-nominated artist has graced the stage at some of the world's largest festivals while also drawing plenty of fans in on tour.
Last year, Audien kept the wheels turning by teaming up with ARTY and Ellee Duke to bring "Craving" to life. He also looked to artists such as Win and Woo, Codeko, and BRKLYN to put their twist on tracks off his fantastic album ESCAPISM. Now with 2021 in full swing, he's continued to assert his dominance by curating tracks for a compilation celebrating 20 years of Anjunabeats and also signed exclusively to Armada Music as well.
Today, he's released his latest single, "Learn To Love Again," for his fans to feast their ears on. This track further proves Audien's ability as a songwriter to evoke listeners with empowering vocals and sensational sound designs. His artistic traits prove anything but short as he delivers a variation of sublime elements that send a message of hope to listeners experiencing heartbreak while reminding them of brighter days ahead. 
Check out "Learn to Love Again" on YouTube or your favorite platform, and read on for our conversation with Audien as he dives into his production process, what his goals are for the remainder of the year, and so much more!
Stream Audien – Learn To Love Again on YouTube:
---
Hi Audien! Thank you so much for taking the time to speak with us today. Your most recent release, "Learn To Love Again" is stunningly produced as you bring to life ethereal vocals and vibrant soundscapes. What was your production process like for this track? Did you create the instrumental before hearing the vocal or was it built around that?
This song went through like 1,000 versions. It's crazy. One of the versions I did became a BTS song. Kept the vocal, did something totally new underneath it, and that's what you hear now. It's been through a lot, but it was meant to happen, like most things that happen!
How does the process of producing a solo track compare to your previous tune "Craving" that saw you team up with ARTY and Ellee Duke? Do you approach collaborations in a different way than ones where it's just you working on a tune?
It's really different actually — working alone is isolating, but also really great. You have full control, and you are truly yourself.
Last year saw you release a flurry of remixes for your album Escapism as well. What was it like hearing different takes on the tracks off the album, and how did you select which ones found a home on the remix album itself?
It was pretty fun actually, I worked with some newer producers that I strongly admire, and really, the whole idea of escapism was to give those producers a platform, even on the actual album. It took me out of my shell completely.
Back in March, you also were one of the artists selected by Above & Beyond to curate tracks for their 20th Anniversary compilation series. What did it feel like when you received the news that they wanted you to play a part in that series, and can you share some insight on the importance of the tracks you selected?
This felt so natural. I've been such a fan of Anjuna and A&B for so long, since the very beginning, so when they ask me for anything, I'll always show up. This was no different, and picking the songs was a breeze.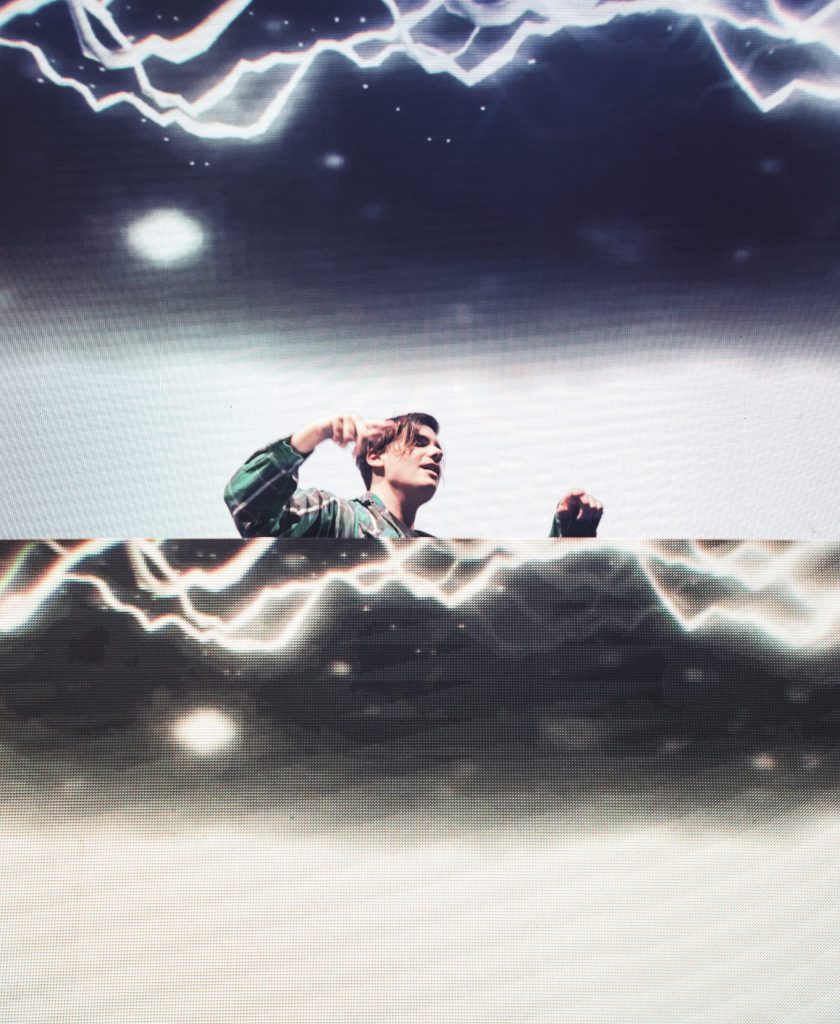 We heard you just recently signed exclusively with Armada Music, congratulations on this achievement! Can you tell us your thoughts about joining the Armada Music team? Aside from this single can you dive into any new exciting plans with them that will be unveiled in the near future?
Thank you! So far it's been amazing. Such good people, and people who get me. Although at a distance, I feel as if they've been with me for years since I released some of my biggest songs with them back in "the day". "Leaving You," "Circles," for example. The plans we have a pretty big and truly, it's going to be my moment to tell a story with music in a way I haven't been able to yet.
While we are happy we finally see bright light for the dance music scene this year—we know there is a combination of challenges and rewarding moments that came out of 2020. Can you tell us about some of the most challenging moments as a producer this last year? How about some of your most rewarding?
The most challenging moments arose from isolation. Not being able to play new music for people, or feel like you're part of the scene. It was really hard to understand that it was just temporary, but the silver lining was all of the free time. I had to dive into new music and really figure myself out as a person.
Over the last decade, it's been a pleasure watching you grow as a producer. But looking beyond your own work, who are some of the artists who are rising through the scene that you've had your eye on?
Absolutely Lane 8, Moore Kismet, Polar Inc, SOO many.
Finally, with the world beginning to re-open with each passing week, what are some of your goals for 2021 and beyond? Do you have plans to tour again in the near future?
Play tons of shows and release tons of music. Holding nothing back.
---
Connect with Audien on Social Media:
Website | Facebook | Twitter | Instagram | SoundCloud