UMEK slams down the techno hammer with the hauntingly beautiful, two-track Cryptic Speech EP, out now on his imprint 1605!
---
When it comes to finding techno productions that ooze with fire and passion, UMEK is an artist who consistently delivers. As a beloved pioneer and fearless leader of the underground, his studio work reflects the current trends while remaining true to the sound that put him on the map.
A perfect example of his continued deliverance of impressive beats came last year with Intricately as UMEK gave listeners "Astronaut Program," a tune filled with future-forward ethereal wonder. And just last month UMEK took everyone on a ride back to the old school with Navigating. Today, the 1605 boss is back with more full-circle action, unleashing his modernized yet hellishly dark trademark style on Cryptic Speech!
The title track gets the blood pumping with a good ol' UMEK kick drum. The banging techno pulse has enough power behind it to light up an entire city. Then, the eerie synth notes come into play as he creates a mystic soundscape that evolves into something intensely creepy, showing off UMEK's outside-the-box imagination. The brooding energy begins to swell, pushing the temperature in the room to rise with every thump. A dramatic drop pushes us off the ledge and we plummet straight through the gates of hell.
"Bounce That Ass" continues to push the narrative of old meets new with UMEK presenting his own twist on Chicago's jacking house style. Of course, his tried and true percussion shines front and center while the lyric clip dishes out hot booty bouncing flavor. This track is fun, engaging, and glows with festive uplift all the while keeping UMEK's fierce musical attitude raging from start to finish. It's perfect if you want to flip the script on the dancefloor, sliding it in between the heavy hitters as the mood-lifting party pumper.
If you love UMEK as much as we do then make sure to grab your copy of Cryptic Speech on Beatport, stream the EP below, and let us know what you think about the tracks in the comment section!
Stream UMEK – Cryptic Speech on Spotify:
---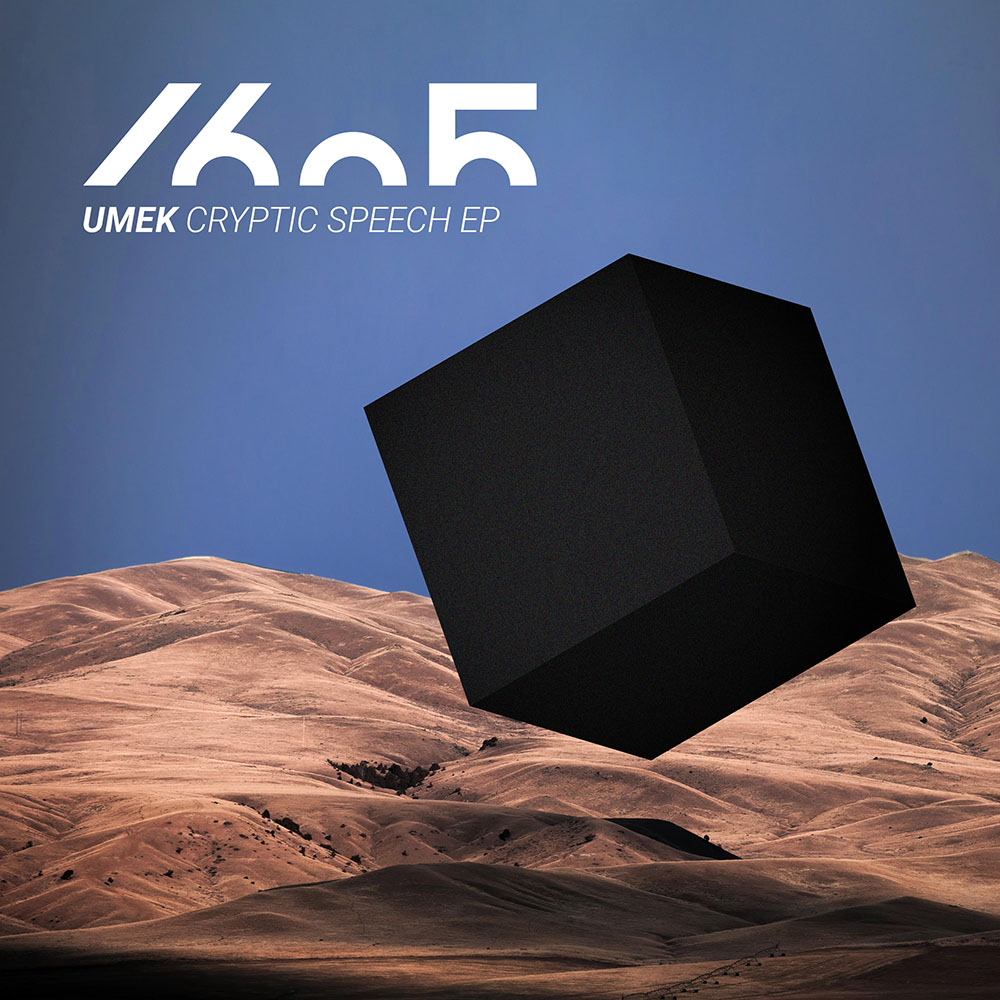 ---
Follow Umek on Social Media:
Website | Facebook | Twitter | Instagram | SoundCloud | YouTube