The latest release in the Dusk series from Subsidia is packed with that super-hot fire from Ray Volpe, Pax Impera, Carbin, and more.
---
Fans of the dubstep community have been blessed since Excision launched his latest label, Subsidia. Since its debut, an array of beats have been curated across the three different compilation series with tunes sounds ranging from filthy and feely to weird and wobbly. The Dusk series has grabbed the attention of those who like weirder sounds and has featured artists from across the board.
Now the next Vol in the Dusk series has crash-landed with 17 brand spanking new tracks that are sure to get heads bobbing and bodies moving. Dusk Vol. 3 houses some incredible artists and shines a light on some newer names to the scene. Pax Impera's "Loud" is exactly like the name implies, while Evalution and Hallucinate switch up the mood with their collab "Flow." Other artists featured on the compilation are Dirtysnatcha, Blurrd Vzn x BrunchBeatz, Ruvlo, Tape B, Blvk Sheep x FelMax and so many more.
Every artist brought a new flavor and killed it, but there were a few tracks that stuck out as special. The first one that really snagged my attention and made my jaw drop was "Main B*tch" from UHNK and Matheny. As a huge fan of both artists, seeing this collaboration on Dusk had me pumped. It pulled me in with distorted bass and dropped into a nasty track that gave me a permanent stank face.
Xinister's "Falcon 9" also stood out as it was packed with deep bass that made the hair on my arms stand up but also brought a more trappy, booty-shaking feel to it as well. The aforementioned "Loud" from Pax Impera was another tune packed with that deep bass – the little scrunches and wobbles just hit so hard. And just wait till you hear "Violent" from Tape B, your body is sure to vibrate with the bass.
"Balling Again" from Runnit and Rollie Dezel reminds me of a song I would kick back and vibe with, but also lose myself in a crowd while listening to it. The beginning starts off smooth with some killer rap flow and quickly drops into a beat that you can't help but bob your head to. Last on my list of standouts was "Live your Life" from MIRR.IMG and "Change Your Mind" from Cyrus Gold. Both of these tracks leaned on the more emotional side of things but would switch it up into absolute heaters. "Change Your Mind" especially tugged at my heartstrings.
Excision has given so many artists that deserve more attention the chance to shine and this might be the best edition of Dusk that's been released yet. Listen to Dusk Vol. 3 on your preferred music platform and let us know which track you were feeling the most in the comments below.
Stream Subsidia – Dusk Vol. 3 on Spotify:
---
Subsidia – Dusk. Vol. 3 – Tracklist:
Ruvlo – Wook Machine
Blurrd Vzn x BrunchBeatz – Brunch Vzn
Ray Volpe – Nosebleed
Pax Impera – Loud
Tape B – Violent
Blck Sheep x Felmax – Dual Blade
MIRR.IMG – Live Your Life
Cyrus Gold – Change Ur Mind
Dino Shadix – Hydra
Runnit x Rollie Dezel – Ballin Again
DirtySnatcha – Spaceship
Xinister – Falcon 9
UHNK x Matheny – Main B*tch
CHACKK x VONDOO – Take It On
Carbin – Sour Diesel
Evalution x Hallucinate – Flow
ZIZI x Mikesh!ft x Vezzel – Refraction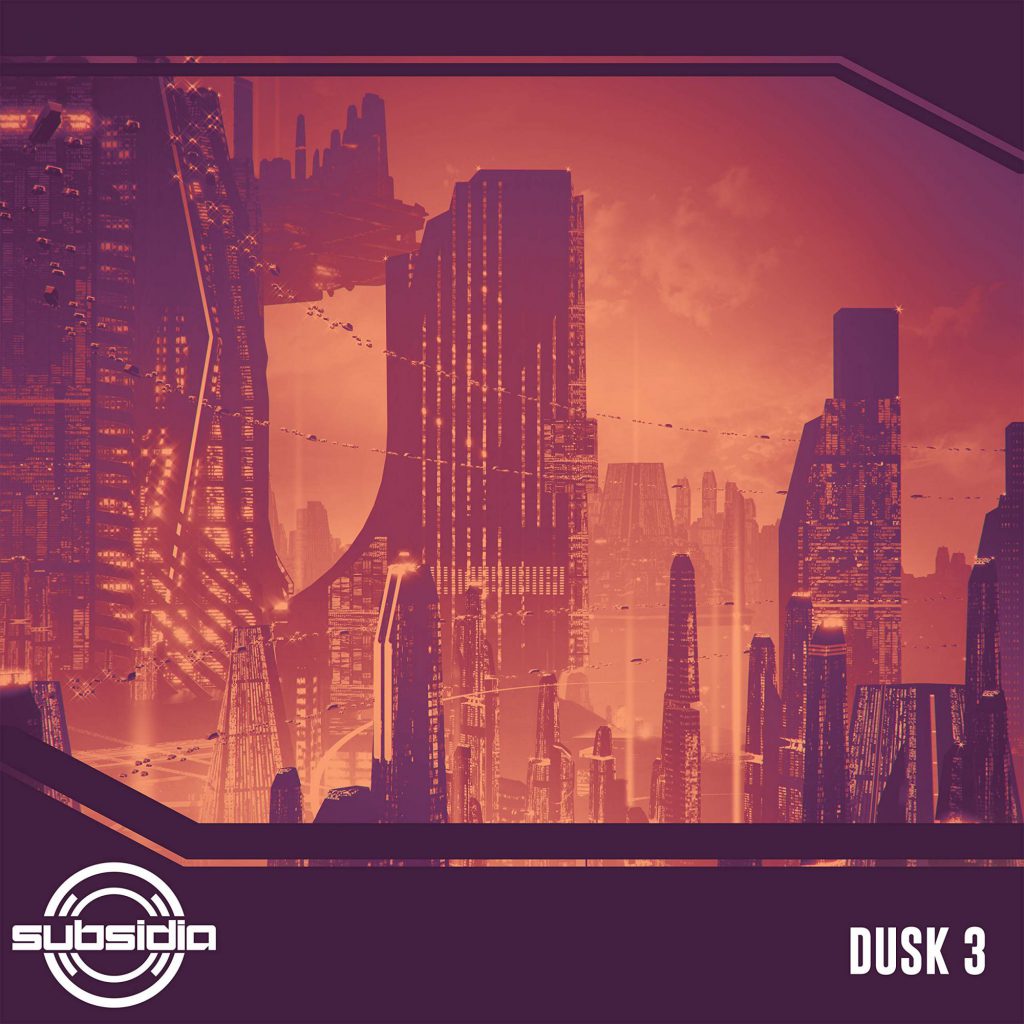 ---
Follow Subsidia Records on Social Media:
Website | Facebook | Twitter | Instagram | SoundCloud | YouTube