If you are in need of some fresh, spicy tunes, then the vznary EP by blurrd vzn will satiate your cravings with its tasty tracks.
---
Spicybois blurrd johny and yeaux have cooked up some magic in the studio after coming together as blurdd vzn. The experimental bass scene has been popping off with artists like these two who are pushing the boundaries with music and proving that the underground is where it is at. Over the past year, the two have been putting out fire tracks like "on sight," "funk you," "Prism" with Big City as well as a mix on Wubaholics.
On every release the duo drops, they make it very clear that they are not messing around, and now they've released their debut EP vznary on Electric Hawk. Just as its name implies, it is the vision of two passionate producers who have both put their dynamic nature when working together on full display across the EP's four tracks.
Get ready to get real wiggly with blurrd vzn by streaming vznary on your preferred platform and reading on for a deeper look at the tracks on the release!
Stream blurrd vzn – vznary EP on Spotify:
---
Do you ever hear a song that instantly makes you make a OH MY GOD face? Me too.
Holy moly does "world is yours" bang so hard to make for a killer way to start the EP! From the moment that the drop hit my jaw hit the floor and my body felt like a pile of putty. With its nasty synths and crunchy basslines, I knew this was going to be my favorite track right away. I imagined myself being at a festival, surrounded by my friends, hearing this on a fat system. It reminded me why I love the bass music scene so much because the tunes that artists release can hit you like a truck.
Next up is the title track "vznary," which starts off nice and mellow with some chill vocals to ease listeners in. But when the drop hits the song changes up so fast! It is paired with sounds you want to throw gun fingers to, and deep kicks that make you want to drop it real low. Just wait till that last one hits because it makes it an even filthier tune.
The last two tracks really showed what blurrd vzn is doing with their sound design.
I was not expecting what I heard when I listened to "cash," the third song on vznary. I was so impressed with what this duo delivered on the track and it became immediately apparent that they're trying to push themselves and step out the box with experimental bass music. Listen closely for their impressive sound design that punches at the right moments and melts your face.
Last but not least on the EP is "rockin." This track had more of a trap feel in the beginning, especially paired with the vocals, but they come in swinging with an aggressive drop. The thick beat and super wiggly synths will make you throw your hands in the air like the car lot noodle waving in the air. That was exactly how this tune made me feel before switching it up and turning the dial up a notch with its second drop. It's clear that these two artists are embarking on some great things, and we can't wait to see what's to come from blurrd vzn in the future!
---
blurrd vzn- vznary – Tracklist:
world is yours
vznary
cash
rockin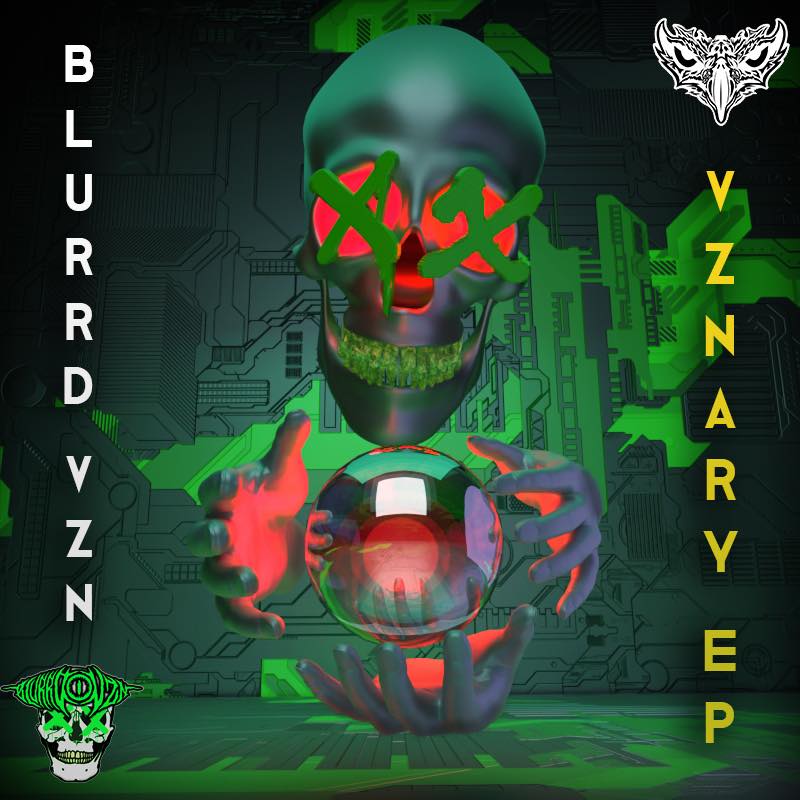 ---
Follow blurrd vzn on Social Media:
Facebook | Twitter |Instagram | SoundCloud | Spotify