The second volume of Dusk on Subsidia is here with 20 brand new tracks from artists including GLD, Matheny, Kaivon, and plenty more!
---
In September the dubstep scene was blessed with the news that Excision was launching a brand new label, Subsidia. Along with the announcement of the new label, three brand new compilations arrived for fans to feast their ears on – Dusk, Night, and Dawn. Dusk was all about that weird, experimental bass, while Night held a special place in headbangers' hearts and Dawn was for the lighthearted with melodic, feel-good tracks.
Seeing so many underground producers span across these compilations was huge, especially for the experimental/leftfield artists rising through the ranks. Now, headbangers and experimental lovers are in for a treat as after Subsidia delivered the second volume of Night just weeks ago, the next edition of Dusk has officially landed.
The artists on Dusk: Vol. 2 are some of the most talented in the scene right now and they've brought their unique twist on bass music to the 20 tracks that span the compilation. Each track on the compilation stands out in its own way with sounds ranging from more weird and wobbly to grittier dubstep bangers. There's just about something for everyone who loves experimental wubs on this compilation making it difficult to pick standouts from the bunch, but we're giving it a shot.
The dirty distorted collaboration between bd hbt and Blurrd Vzn on "selecta" brings a drop that will have anyone who hears it searching for their jaw on the floor. Cyber G's "Odyssey" and Matheny's "Headshot" are both top-notch with killer sound and the perfect level of bass. These two tracks deserve to be played out on a proper system and we cannot wait till that happens. Code:Pandorum, Facesplit, and Adrift also dropped a surprising track "Colossus" that left us stunned, while Kaivon also took on remixing duties for Excision and Dion Timmer's track "Breaking Through" to put his unique spin on the track as well.
Through and through Dusk: Vol. 2 proves once again that Subsidia is a label that all bass music lovers should be keeping their ears tuned to. Listen to the latest volume of Dusk on your preferred platform and let us know which tracks were your favorite track in the comments below.
Stream Subsidia Dusk Vol. 2 on Spotify:
---
Subsidia Dusk Vol. 2 – Tracklist:
Excision, Dion Timmer – Breaking Through (Kaivon Remix)
Jkl & Hyde – Radioleak
Gl0bal, Rick Flxx – IBS
GLD – Ramen God
Matheny – Headshot
Svsptk, Autokorekt, USER – No Joke
Badrapper, Dank Frank – Transcend
Cheddar Bob – Cybertr0n
Notixx – Invisibilty
Josh Cassidy – Wippin
Dr. Lobster – Wholesome Jazz Track
Evilnoiz – Terror –
bd hbt x Blurrd Vzn – selecta
Audigy, Cuardo – Late Nights
YDG – Balde
Brainrack – Wit My Crew
Sam Lamar – Awakening
Cyber G – Odyssey
Code:Pandorum, FaceSplit, Adrift – Colossus
Space Wizard x Hairitage – Danger Block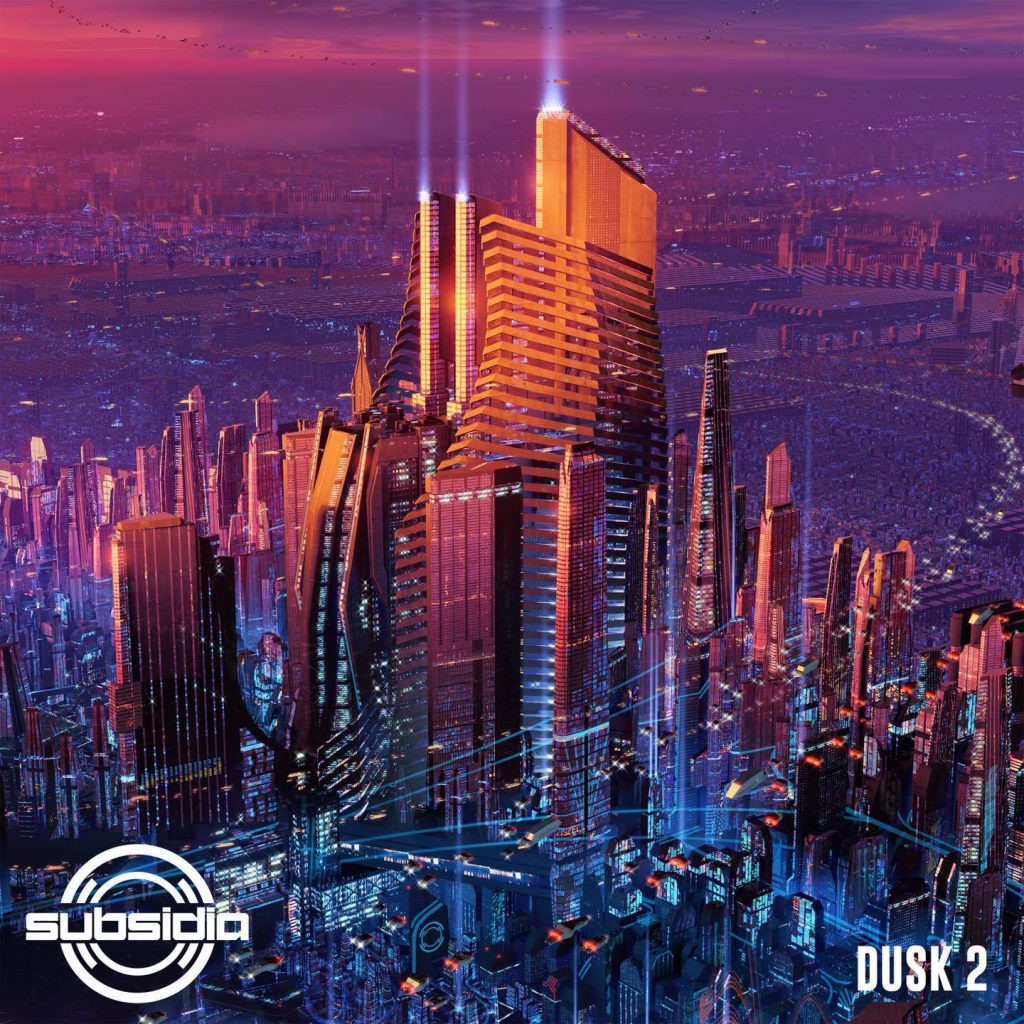 ---
Follow Subsidia Records on Social Media:
Website | Facebook | Twitter | Instagram | SoundCloud | YouTube