Attention all you techno lovers out there! Rising superstar Sam WOLFE lands on T-Minus Records and induces an infernal mood with 7 AM!
---
While the rigors of 2020 may have made inspiration hard to come by for most, Sam WOLFE has laughed in the face of adversity, smashing the Beatport charts while spreading his lionhearted techno expressions to the world. Techno lovers are still feeling the effects of Triangulum, a raw mind-warp that had us trapped in a hypnotic state while Graveyard March spun us all up in a tornadic frenzy. And you can't forget about "Full Moon", a track that had us dancing under the glow of our nighttime celestial neighbor, and "Unhinged Lullaby", a vibrant collaboration with The YellowHeads that showed off creative versatility.
Now, winter has begun and in the studio of Atlanta's own Sam WOLFE, things are heating up in a major way. Today marks the starting line as the first of many brain-busting EPs and singles has arrived to kick this techno madman's new year into full gear. So, join him on this journey of self-expression featuring a glorious hellscape of shadow soaked beats and body vibrating basslines.
To kick things off, Sam WOLFE brings us all 7 AM, a three-track EP perfect for both the peak hour or some after-hours action, featuring a B-Side collaboration with H_LL_W and a brilliant remix by Ramon Tapia via UK-based T-Minus Records. Packed with a menacing attitude, fiendish undertones, and an arousing drive that will knock you out of your socks, this EP will leave you buzzed, breathless, and flying high. So, strap those dancing shoes on tight and press play at your own risk because from here on out it is going to get very turbulent.
Grab your copy of 7 AM on Beatport, stream the EP below, and then continue on for my take on each track!
Stream Sam WOLFE – 7 AM on Spotify:
---
Once again, Sam WOLFE shows us why he is a master of the dark arts (musically speaking of course).
It's time to board my flight to crazy town with a little help from the title track "7 AM." This is a tune that boils with maturity as the repeating lyric places me deep in the zone. It is easy to get drawn down into the wormhole and once I am there, Sam WOLFE holds me hostage within an ever-growing hell storm. The evolutionary breakdown is where I lose all control, making way for a dizzying build that pauses and then sneaks back in, allowing my imagination to run wild with disturbing clarity.
On the B-Side, Sam WOLFE is joined by fellow Atlantans, False Peaks & Raskal as the amazing DJ/producer duo H_LL_W. "Mind State" takes my mind and throws it into a state of complete euphoria. I become unhinged in all the right ways as the soft yet powerful voice calls the shivers to make their way down my spine. And then there is the focal point – the techy percussive drive that holds hand with the mechanical sound detail. It makes me feel like I am in an old abandoned factory surrounded by my techno peers, eating up the demonic groove as the humid room steams and vibrates.
Industry master Ramon Tapia is having a fantastic month as he was just featured on Drumcode A-Sides Vol 10 with "Drum Control" and we are thrilled to see him support the 7 AM package as he jumps in on remix duties for "Mind State." This remix features a consistent simmer, earning my affection as the energy seems to materialize from thin air. I feel myself being lifted straight off the ground as the encouraging kick sends me off into orbit. I don't ever want to come down.
Now that I won't be able to sleep tonight because of these dark and devilish atmospheres, I guess all there is left to do is put this EP on repeat! I am thrilled that I get to share a city with such a gifted, consistent, and focused artist. If you loved Sam WOLFE's 7 AM as much as I did, stick with us because he has so much more on the way.
---
Sam WOLFE – 7 AM -Tracklist:
Sam WOLFE – 7 AM
Sam WOLFE, H_LL_W – Mind State
Sam WOLFE, H_LL_W – Mind State (Ramon Tapia Remix)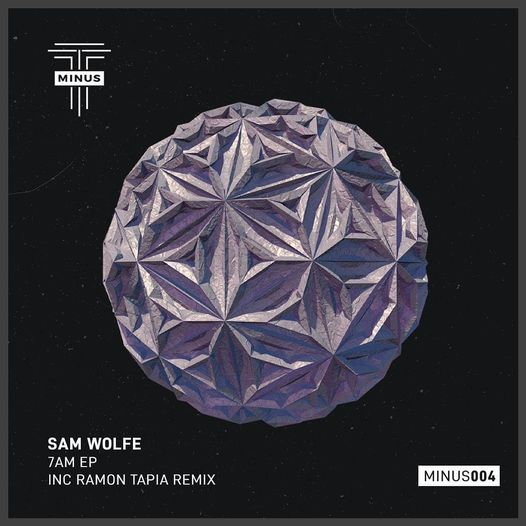 ---
Connect with Sam WOLFE on Social Media: