Sam WOLFE stopped by to give us the inside scoop on his new releases, history in the scene, production tips, and life during quarantine!
---
One thing that's for certain about the city of Atlanta is that it is flourishing with incredible up and coming dance music talent. But there are some who shine bright enough to catch my gaze and Sam WOLFE is one of these artists. His go-getter attitude has allowed him to earn the respect and time slots from major players in the Atlanta scene including IRIS, Liquified, and Subtle Events. But more importantly, his love for the rhythm of the night has moved him to translate his vision of techno into fiery works of art like "Hippodrome" with The YellowHeads and Triangulum.
While this is only the very beginning, we are placing our bets on Sam WOLFE because when you press play on his productions, he saturates brainwaves with dynamic energy and makes it impossible to not get lost in the unrelenting chug of the bassline kick. And that's exactly what you should want from techno beats, sounds that are accelerated, savage, and unapologetic.
Don't believe us? Find out for yourself by streaming his exclusive guest mix packed full of extra special IDs and then read on to get to know the man behind the music!
Stream EDMID Guest Mix 218 || Sam WOLFE on SoundCloud:
---
Hi WOLFE, thanks for chatting with us today. For those out there who may not yet be familiar with you, can you talk a little bit about your history in the music scene and what your music is all about?
Thanks! I'm just a normal guy like most people in this scene that's been going to shows for over a decade. Starting off with dubstep in 2009 seeing Excision and Datsik go back to back in my hometown of Baltimore, and then moving into every genre from trance to big room, trap and electro then deep, progressive and tech-house.
It took me a while to understand and appreciate proper techno, but as we mature so do our tastes… Kind of like how most people don't enjoy sushi at first and then something clicks where you can't keep them away from crushing spicy tuna rolls.
But I feel like there is something missing from most modern techno out there and that's where my music comes in. My version of techno is just my love for everything EDM over 10 years, being housed under the roof of techno music.
We can't have a proper interview without talking "Hippodrome," your recent collaboration with The YellowHeads. How did you link up with The YellowHeads and can you talk about the creative process behind that track?
So The YellowHeads are the founders of Reload Records, a well-recognized techno label. I submitted my first EP and the A&R liked it; no special or secret connections. I used the same demo email submission available to everyone else and they really liked my sound. Then they asked to collab so hopefully, that's encouraging to every producer out there who's looking to be heard.
The creative process was fun with this one because I wrote the bassline and it sounded very tribal. So in the breakdown, I felt like the song needed some kind of tribal chant and after searching for the right sample with no luck,  I just hopped on the mic and made an "OooohhhhhhAHH" grunting sound. That became the main theme of the track. It's always a lot more unique if you can incorporate your own or other people's voice into your songs instead of grabbing samples off Splice.
If we rewind a bit further, another great milestone that we need to discuss is the release of your debut EP, 'Triangulum' on Reload Black. Can you talk about your favorite elements on each track and why you chose these tracks to represent your debut EP?
These two tracks were the first time I really felt like "OK… this is a sound and style I can get behind and make my own" They felt dark, aggressive, and epic, and I could see them being played in the club and doing some serious damage. Luckily so did The YellowHeads.
The big sound behind each of them was my favorite part and why I picked them. Even though I am a hipster sometimes I still like the mainstage, & I could see these being played out on a big stage so that's when I felt it was ready.
Since we are on the discussion of production, what has been the hardest part when it comes to learning your craft? What are some of the indispensable production tools that you use which brand new producers would love or need to know about? 
The hardest part for me, and I am sure others can relate, is when you first start and you make the first beats you have so much enthusiasm and excitement for creating this little thing. You think it's the best thing on Earth. And then you start talking to professionals and they tear it down because the reality is that it sucked (mostly from a technical standpoint) but in your head it was cool.
So all of that excitement turns into doubt about whether or not what you're making is actually good sounding. Or your friends are just being nice to you when they say "sounds good" because they don't have the energy or desire to tell you that you suck because they're your good friends.
But eventually, you put in the hours of work and learn how to technically take an idea and turn it into music. You get that excitement you first had when making a new sound and you feel like a machine.
For brand new Ableton users, my advice would be to just get FabFilter Pro q2 or 3 right from day one. It's so much more intuitive for learning how to have a nice mixdown from day 1 instead of limping by with the stock EQ8.
On March 13 you played one of the last events that would be happening for a while, opening for i_o at District Atlanta. What did that event mean for you in the wake of this global pandemic and what are some highlights from your set that you would like to talk about? 
I guess it meant that not too many people in our scene had coronavirus yet because it was really crowded and no one I heard of got sick.
In all seriousness, it was a big deal because for the first time I ended my last hour with only my new music and got a really good response and feedback from the crowd. The crowd was dope, and Atlanta is a great city. The people here, in general, are so nice.
Piggybacking off of that, you were recently invited on the IrisTV livestream where you played on the grand Believe Music Hall stage. From the artist perspective, what are some of the challenges and emotions that come with playing to an empty club and what did you take out of that experience? 
The folks at Iris have been really generous and good to me from day one. Like most people in this scene in Atlanta, they really do love and care about the music and our community. They want to help up and coming artists so I only have great things to say about them.
As far as the experience, I realized it doesn't matter if it's for an empty club or 1,000 people at Imagine… I love DJing. That's the cool thing about music production — the only people that are insane enough to spend so much time behind a computer screen making music have to love it. Otherwise, they'd be crazy.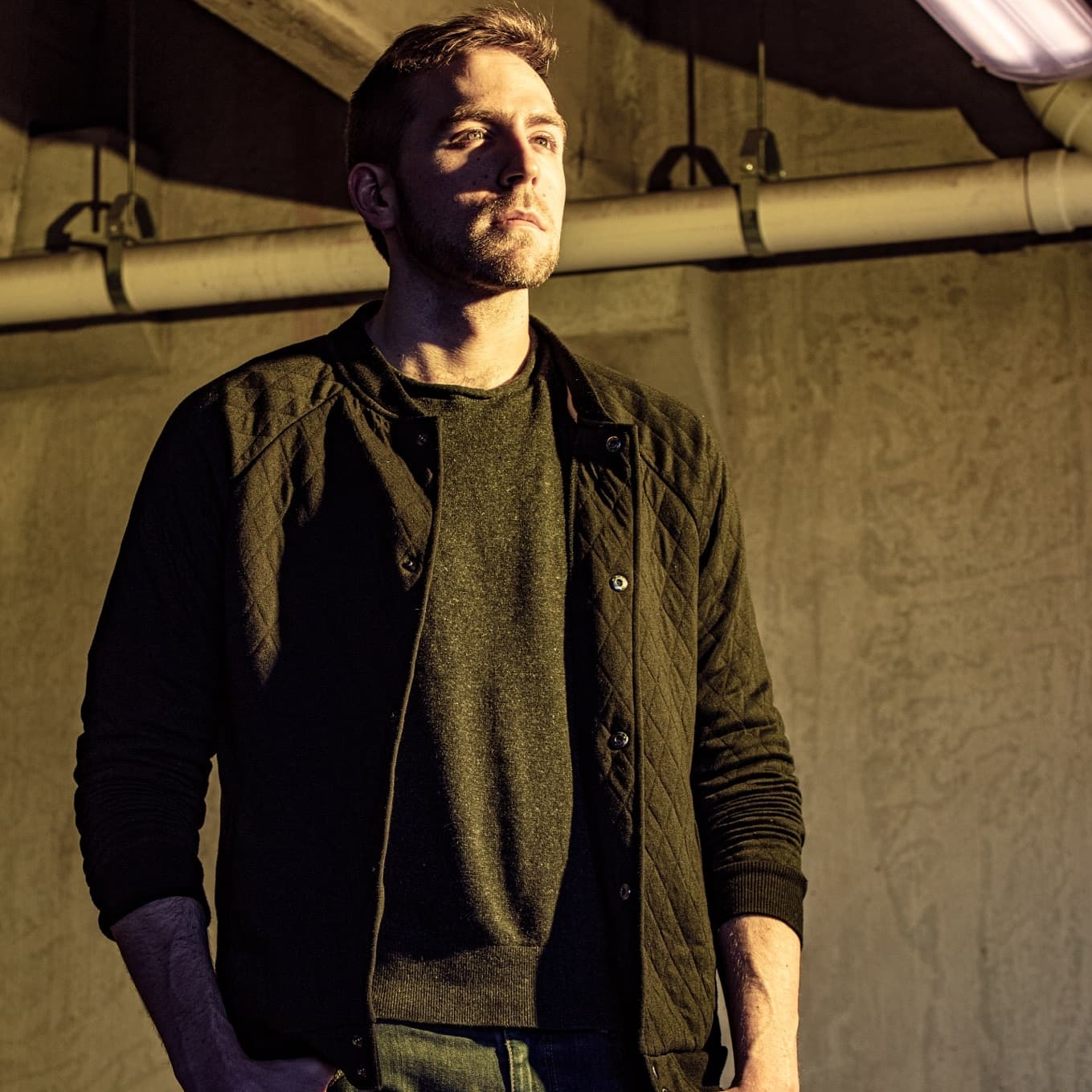 How do you feel the techno scene is doing in Atlanta? What are your plans or dreams for pushing the local techno/house scene even further once this quarantine is over? 
The techno scene here has done a complete 180. I got involved with Subtle early on who's brought some big European acts that have never played in Atlanta. Seeing them live was one major reason I got the bug to try and produce techno.
Ravine has been on fire with their Private Label bookings and I am sure they will continue to be and Liquified is bringing people like i_o. The scene is great and we're becoming a tier 1 city like NY and LA for dance music. As people get older, they typically tend to experiment with more 'minimal' genres like techno and tech/deep house. So as ATL brings in more young professionals I see the scene expanding.
Finally, with so much time on our hands right now I am sure that you are busy creating new music. Can you fill us in on anything you might be cooking up at the moment?
Not to toot my own horn, but I have been on fire during this quarantine and to date have 13 new unreleased tracks finished up that are all consistent, unique, and have "my sound." It's a cool feeling like I'm building something and I'm extremely grateful for all of the nice people around me that have enjoyed watching me build this project and continue to help.
But next, my main focus is shifting towards Spotify. And that's another piece of advice I'll give to new producers… don't sleep on Spotify, it's much more important than SoundCloud.
---
Connect with Sam WOLFE on Social Media: