Armada Music kicks off a new compilation series as 2020 ends as Maykel Piron delivers serene sounds on Chill Executive Officer Vol. 1!
---
Earlier this year we spoke of how Maykel Piron's greater public involvement with Armada Music's customer-facing operations. He coordinated the launch of the house-focused sister show called Armada Next to Armada Music's monstrous A State of Trance. While the format of the show definitely coped with the struggles presented by 2020's lock-downs thanks to COVID, Maykel did not sit idle, instead, he focused on designing outlets that greatly express his creative vision.
The release of Chill Executive Officer Vol. 1 satisfies the senses by constructing soft, smooth, and sensual vibes that reach for the mind's eye and the heart. This is not a DJ mix – it is a simple compilation of tracks designed to create an atmosphere. So, do not expect mixing to be a part of this one.
However, the compilation succeeds in creating its atmosphere through careful track selection by Maykel Piron. The fifteen-track selection pulls from the "deep and chill" back catalog of Armada Music's wide label base. Listeners will find the selection draws from the past few years and features some recognizable names including Jan Blomqvist, Chicane, Tensnake, Kidnap, York, and more.
Close the doors and let the vibes wash over you by finding your own copy of Chill Executive Officer Vol. 1 and keep reading for a deeper dive into this new release!
Stream Chill Executive Officer, Vol. 1 (Selected by Maykel Piron) on Spotify:
---
Exploring the wide brush of Maykel paints with through Armada's deeper catalog is a pleasure!
Harold van Lennep's "Liberation," which samples a sermon, has a cute little horn element and brings a stunning piano melody, effectively setting the stage for the overall atmosphere. Tensnake's "Adams Hill" and Pablo Nouvelle's work with Kylan Road on "Ice" (which also appears on Armada's Christmas Dinner Mix) offers some higher-level breathy moments.
Chicane's "Fear I Must First Let You Go" (from the artist's 2018 album) descends into the darker moods but retains the artist's amazing melodic touch here. Tep No's remix of Music P & Marque Aurel's "Let's Make Beautiful" plays with whimsy introducing a sound more alike alternative indie than anything electronic.
Jan Blomqvist provides the next step in our sonic journey with "Connect One," taken off his 2018 album Disconnect. Earlier this year we described his new live version of the album to "close the journey on Disconnect," but the original broken-beat track here offers a moment to slide into the back half of the mix.
As we meander, next is Danglo x Siente featuring Oli Gosh on "Feel So Alive." The house mood permeates the membrane to elevate the mood. Next, insert brilliance with the Sebastian Davidson & Melosense remix of the classic "Greece 2000" by Three Drives On A Vinyl. A classic from the sunny side of Ibiza in 1998, this "Greece 2000" touches on mood over energy. The choice of snaps to drive us forward is a unique twist, while the melody keeps coasting down a bright sun-filled sky along a coastal highway. Blissful touch!
Ray Field's "Between Worlds" takes Chill Executive Officer on another twist – deeper into the sunset or sunrise than ever before. Slowly boiling the beats to bring out the full flavor, "Between Worlds" feels both ethereal and mystical. York & Steve Brian combine talents on "Salida Del Sol" next – and boy do the feelings pour forth. York's effortless moody guitar traps the mind into the joyousness of the beaches and shores around the world. It uplifts exactly where we need it to – in the soul as we close the book on this crazy year of 2020.
Sean Sines offers "Lost My Way" into the fold, and while it drops into a darker, slower tempo. Still, it drives with a groove that ought to make the head bop wherever you may be. Kidnap's "Moments," featuring Leo Stannard, gets the Ben Böhmer & Nils Hoffmann touch next. Depth describes the low-end brilliantly, while the vocals come through in a haunting manner. The pads create such a sonic atmosphere, it's overwhelming.
The final three tracks round us out and take us to the next segment of our day. Joachim Pastor's "Right Now" weaves a soft vocal under a bed of darker plucked melodies. Joris Voorn's remix of Infinity Ink's "Full Capacity" engages the discotech into the mix – energetic without overwhelming. And at the end, we encounter Joeski featuring Héctor Lavoe's "Dia De Ayer" which shows how Latin influences brilliantly integrate and tuck themselves into the broad fabric of electronic music.
Chill Executive Officer Vol. 1 capitalizes on personality and a powerful back catalog
Maykel Piron's foray into the compilation territory succeeds for two reasons. First, the Armada Music back catalog of music is a powerful behemoth of dance music in all its forms. Armada Music's efforts for continued growth and a widening base from its core brands yields the success needed here.
Second, the cult of personality within Armada as a brand helps reduce risk and brings ears to their products. Armin (van Buuren), Maykel (Piron), and David (Lewis) all have a massive following today thanks to the creative efforts retained in their respective fields of talent. After all, they did found ArMaDa (see what we did there?).
If you did not feel this particular edition, it is worth noting that the series will continue in 2021 – with Volume 2 already available for pre-order. Do not expect the formula to change – chilled old school vibes will still be the call – but the tracks will remain just as diverse!
---
Maykel Piron – Chill Executive Officer, Vol. 1 – Tracklist:
Harold van Lennep – Liberation
Tensnake – Adams Hill
Pablo Nouvelle ft. Kylan Road – Ice
Chicane – Fear I Must First Let You Go
Music P & Marque Aurel – Let's Make Beautiful (Tep No Remix)
Jan Blomqvist – Connect One
Danglo x Siente ft. Oli Gosh – Feel So Alive
Three Drives On A Vinyl – Greece 2000 (Sebastian Davidson & Melosense Remix)
Ray Fields – Between Worlds
York & Steve Brian – Salida Del Sol (York's Radio Edit)
Sean Sines – Lost My Way
Kidnap ft. Leo Stannard – Moments (Ben Böhmer & Nils Hoffmann Remix)
Joachim Pastor – Right Now
Infinity Ink – Full Capacity (Joris Voorn Remix)
Joeski ft. Héctor Lavoe – Dia De Ayer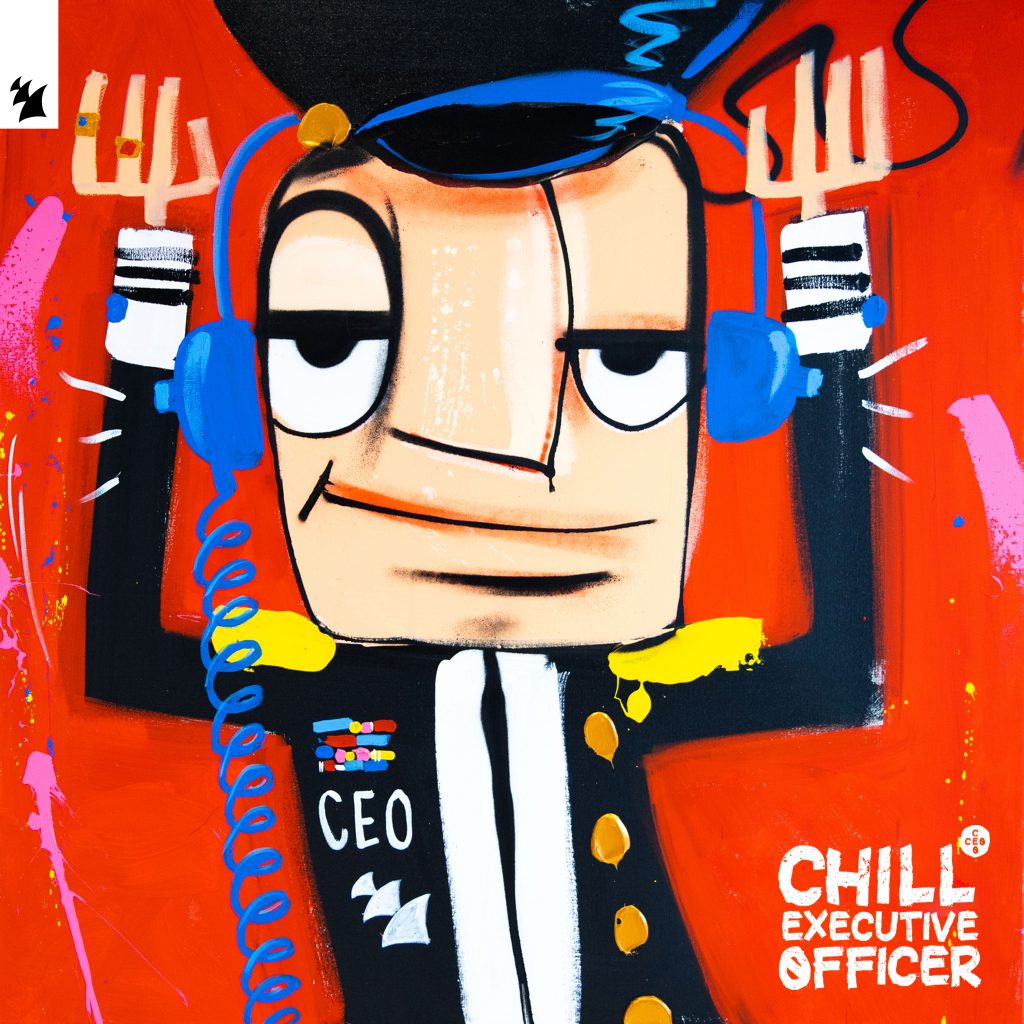 ---
Follow Maykel Piron on Social Media: