After years in the making, renowned artist Jan Blomqvist has gifted his fans with the final chapter of the Disconnected story, an album recorded live in Munich.
---
Since first emerging on the scene, Jan Blomqvist has become well-known to electronic music lovers around the world for his sensual soundscapes that feature dreamy vocals and simplistic beats. Acting as both a solo artist and bandleader for BLOMQVIST, he's continued to deliver impactful performances that move crowds everywhere from Burning Man to iconic locations like Tossa de Mar in Spain. Now, he's landed in Munich for his latest masterful show to celebrate the completion of the Disconnected journey.
Released back in 2018, Disconnected truly shows how much influence that the world has on Jan Blomqvist and his productions. The initial melodies of the album were hummed into a phone in Berlin, lyrics written in Iceland, and recording done in the warm climate of the California desert. Each carefully crafted piece of the puzzle that became the album then transitioned into live shows across the planet before its final stop in Munich.
And that's the exact moment that Blomqvist takes listeners to with the release of Disconnected – Live in Munich. Putting the perfect synergy between his luscious album and dedication of the team behind the production on full display, the live show that was released alongside the fresh look at Disconnected is simply incredible. It's an experience well worth checking out if you're someone who loves the pairing of live elements and stunning electronic music because within moments of pressing play you'll be swept away and immersed serene soundscapes.
Check out the full show on YouTube below, download or stream Disconnected – Live In Munich on your preferred platform, and let us know what you think of the latest work from Jan Blomqvist in the comments!
Watch Disconnected – Live In Munich on YouTube:
---
Disconnected – Live in Munich – Tracklist:
Jan Blomqvist – Live In Munich Intro (Live In Munich)
Jan Blomqvist – A Bridge Over Novocaine (Live In Munich)
Jan Blomqvist feat. Kid Simius – The Six Degrees Theory (Live In Munich)
Jan Blomqvist – Synth For The Devil (Live In Munich)
Jan Blomqvist – The Space In Between (Live In Munich)
Jan Blomqvist – Something Says (Live In Munich)
Jan Blomqvist – Elephant Shunned (Live In Munich)
Jan Blomqvist feat. Aparde – Drift (Live In Munich)
Jan Blomqvist – Empty Floor (Live In Munich)
Jan Blomqvist – Time Again (Live In Munich)
Jan Blomqvist – Our Broken Mind Embassy (Live In Munich)
Jan Blomqvist – Dark Noise (Live In Munich)
Jan Blomqvist feat. The Bianca Story – Dancing People Are Never Wrong (Live In Munich)
Jan Blomqvist – Winter Roads (Live In Munich)
Jan Blomqvist feat. Elena Pitoulis – More (Live In Munich)
Jan Blomqvist feat. Elena Pitoulis – More (Live In Munich) [Extended Endpart]
Jan Blomqvist – The Space In Between (Live In Munich) [Ben Böhmer Remix]
Jan Blomqvist – Maybe Not (Live In Munich)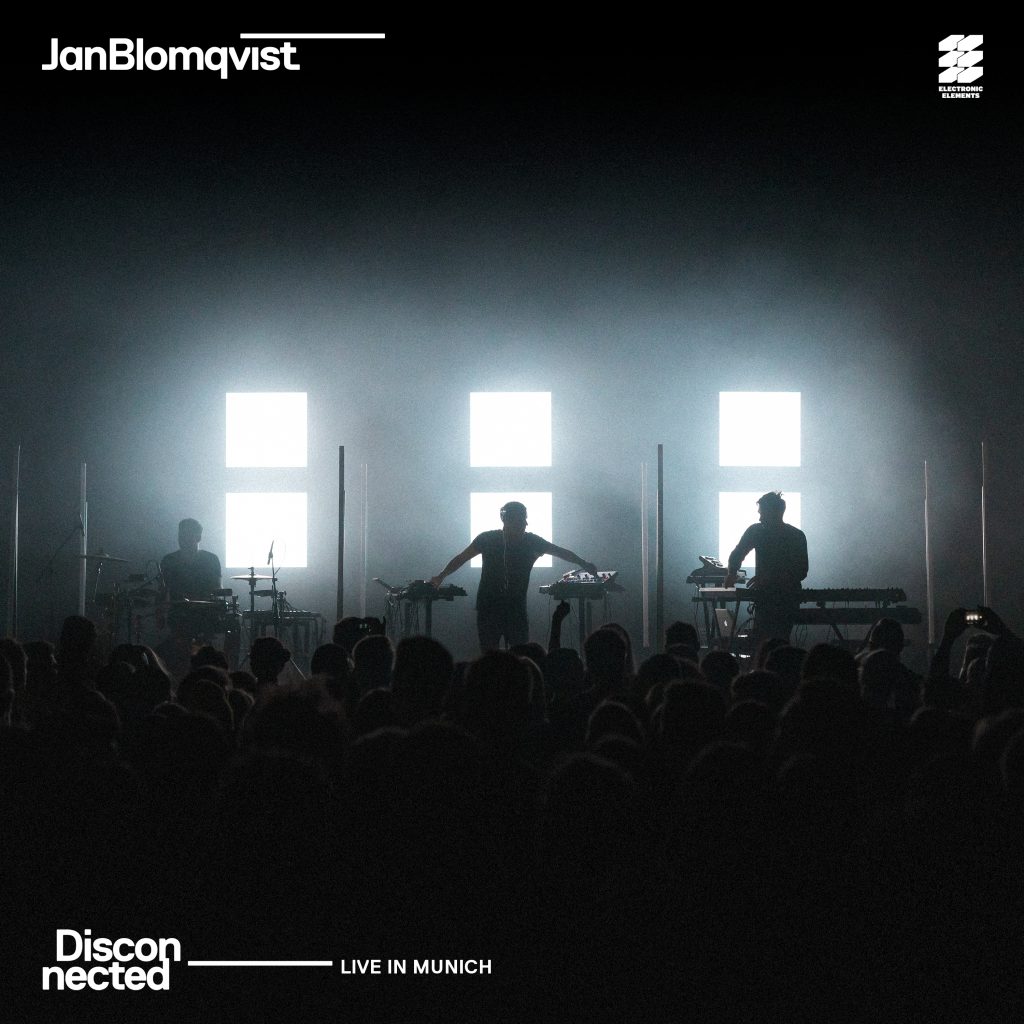 ---
Follow Jan Blomqvist on Social Media:
Website | Facebook | Instagram | SoundCloud | YouTube