Kaivon is making waves in the scene by combining melodic elements with heavy bass drops that will have you energized the entire time at HSMF19!
---
A large part of your life is spent figuring out exactly who you are. Periodically we are faced with a choice to continue with life as it is or decide to change and leave the old one behind. As time goes on this cycle will lead you into becoming the being you were always meant to be. Rising through the ranks of the scene, Kaivon has experienced his own rebirth and is sharing his story through music. Now, he's delivered the latest edition of the HSMF19 Official Mixtape series to get you hyped for his set at the festival this summer!
A producer whose first waves came in the form of debut singles all centered around this idea of rebirth, Kaivon has been leaving a lasting impression with the beats coming from his studio and stunning sets. Whether it's his original tunes like "Hear Your Heart" and "Anything" or remixes of "Peace" and "Insane", he's continued to blow listeners away at festivals like Crush and HiJinx.
Kaivon hopes to inspire people to be their truest selves and with his sets encourage his audience to live in the moment. On his HSMF19 Official Mixtape, Kaivon has included some incredible remixes of artists like Alison Wonderland, RL Grime, and Flume. The majority of the mixtape is full of originals and a handful of ID's while sprinkling in some pop blends, creating a perfect blend for shaking that booty this summer!
Be sure to give his mix a listen and if you're ready to be reborn through music catch Kaivon at the festival on August 3. Tickets are on sale now via HARDSummer.com/Tickets!
---
Stream HSMF19 Official Mixtape Series: Kaivon on SoundCloud:
---
"Honored to put out this mix for HARD. It includes some of my classic tunes and some unreleased songs as well. Can't wait to make history with you August 3rd on the main stage."

– KAIVON
---
HSMF19 Official Mixtape Series: Kaivon – Tracklist:
Nervo – Anywhere You Go (feat. Timmy Trumpet) [Kaivon Remix]
Alison Wonderland – U Don't Know (Vincent Remix)
Kaivon – Hear Your Heart
Kaivon – First Breath
Kaivon – Heartbeat
Kaivon – Feel
Kaivon – Your Eye
San Holo – Light
RL Grime – I Wanna Know (Kaivon Remix)
Peekaboo X G-Rex – Babatunde
Kaivon – ID
Kai Wachi – Demons (Liquid Stranger Remix)
Kompany – Rapture
The Trickaz X Creaky Jackals _ OG Purp (Phaseone Remix)
Kaivon – ID
Kaivon – ID
Lana Del Rey – Dark Paradise (Kaivon Remix
Tvboo – Laser Radiator
Tvboo – Littering and Smoking
Tvboo – Took Worm
Kaivon – ID
Kaivon – May We Meet Again (feat. Stella Smyth)
Alison Wonderland – Easy (Kaivon Remix)
Kaivon – Anything
Kaivon – Alive
Kaivon – 77 (feat. Kini Solana)
Adventure Club feat. Yuna – Gold
Kaivon – Reborn
Flume – Insane (Kaivon Remix)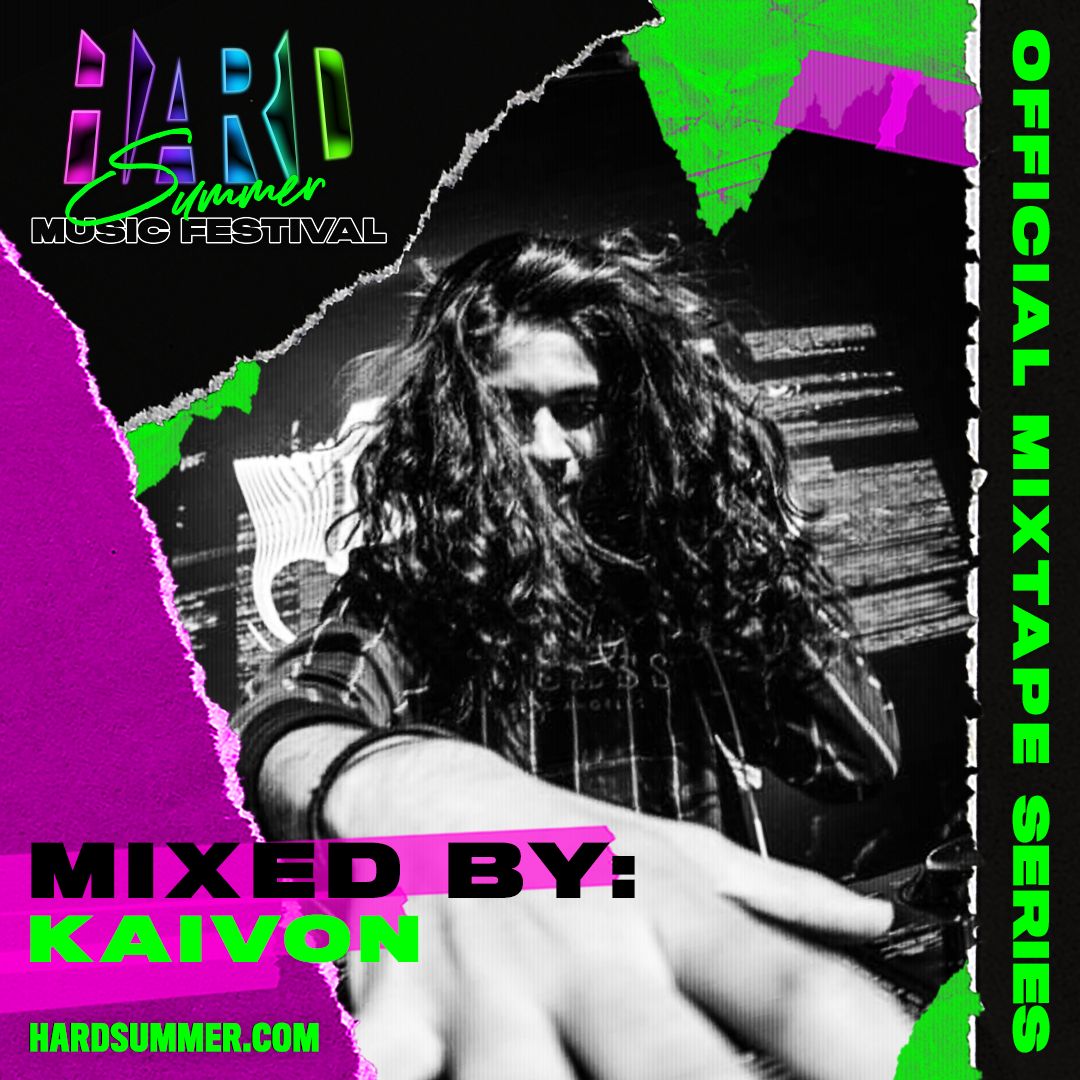 ---
Connect with Kaivon on Social Media:
Facebook | Twitter | Instagram | SoundCloud