Casmalia has stolen our hearts with the fantastic originals and remixes she's dropped in the house music realm, and she stopped by for a chat!
---
Southern California is a hotbed of talent in the dance music scene and one of the artists who is quickly ascending through the ranks is Casmalia. Based out of San Diego, she's been dominating the decks and delivering some truly hypnotic tunes that have landed on labels including Box of Cats, Hood Politics, My Techno Weighs A Ton, and Admit One, just to name a few.
While her skills in the studio are put on full display with her original releases like "Money," "Alive," and "Hold On," Casmalia also has put her spin on a number of tracks like MK's "17" and most recently, Big Boi's "Kryptonite." But she isn't an artist who lives and breathes in the studio either, having taken the stage at festivals like Northern Nights and clubs like Spin in San Diego and Circle OC.
Shifting focus from live shows to livestreams during the pandemic, Casmalia has done everything from spinning high-quality sets to hosting production streams to help other artists in the scene continue to grow. As limited engagement shows resurface with serious social distancing measures in place, she's also been announced to play at The Midway in San Francisco on August 27-28. (As long as those measures are followed and it goes ahead according to plan, of course.)
After stunning us with her releases and getting down and dirty to her mixes in the comfort of our own rave cave, when the opportunity to chat with Casmalia presented itself we jumped at the opportunity. So press play on the mix below to get a dose of her sound and read on to learn more about this rising star in the scene!
Stream EDMID Guest Mix 231 || Casmalia on SoundCloud:
---
Hi Casmalia, thanks for taking the time to chat with us today! Let's kick things off by digging into your history a bit. Who were some of your biggest musical influences early on in your life, and when did you develop a love for dance music?
My earliest influences included a lot of 90's grunge rock like Nirvana and Alice in Chains, psychedelic rock like Pink Floyd and The Doors, and modern influences like Radiohead and Daft Punk. I fell in love with dance music in 2010, right around the time the bass music craze hit my hometown of Atlanta. I've been sucked in ever since!
Was there a moment you can remember where you realized you wanted to pursue a career as a DJ and producer? What were some of the first steps you took to get to where you are today?
I was 18 years old and during a profound spiritual experience, I realized it would be possible for me to connect my lifelong propensity towards music with my love of computers and coding. Electronic music just seemed like the most logical next step in my life at the time, and I haven't yet grown to regret it.
This year you've released some fantastic tunes like "Money" and "Alive" with Two Tails, what's your production process like when you're approaching tracks like these? What gets your creative juices flowing?
"Alive" was an incredibly fun track to work on, I remember when I presented my original version of it to James (Two Tails) and he asked to hop on to collaborate. It turned out much better than I could have expected, and I'm humbled by all of its success. "Money" was also a blast to work on, I presented the original idea to Cheechmo and he sent me a freestyle that really tied the whole track together. For me, I get some of my best ideas when I'm collaborating with other artists and we are all contributing to a shared vision.
Aside from your originals you've also dropped a number of remixes and bootlegs as well including a recent take on Big Boi's "Kryptonite." What inspires you to put your spin on tracks like these and does the remix process differ for you than original releases?
When I approach a bootleg or remix, I try to capture the essence of the original while maintaining my own unique style. I usually only use the vocal or main synth stem if possible, and then build a track around that idea. Sometimes I will hear a song and instantly feel inspired, this is what usually pushes me to create my bootlegs. My Kryptonite bootleg is an homage to my hometown of Atlanta, Georgia. I think it's really important to remember your roots as you move through your musical journey.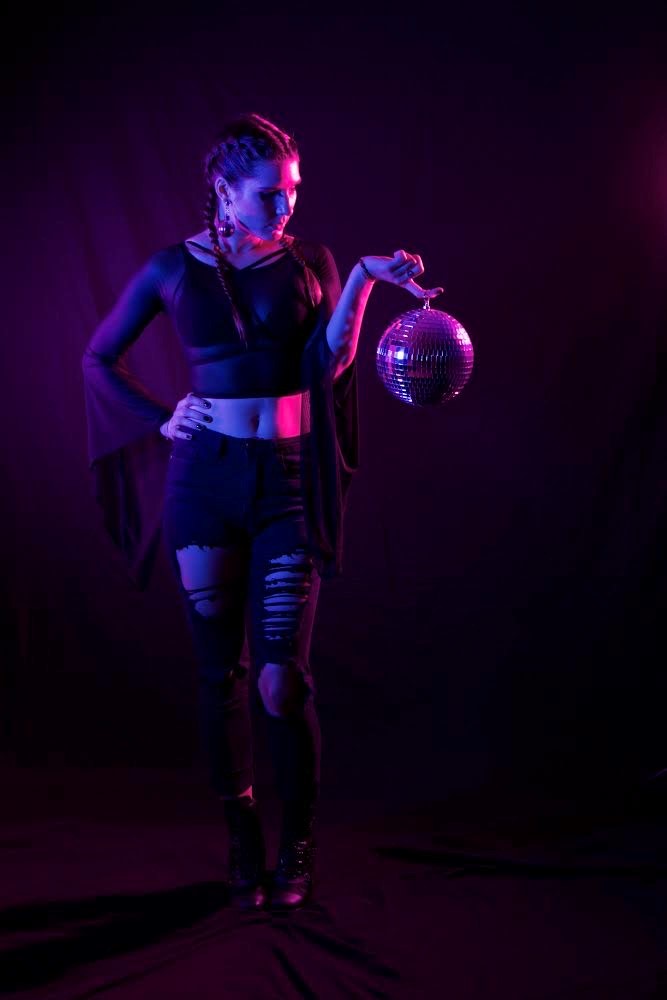 Have you experienced any creative blocks during the pandemic? How have you stayed motivated as an artist with the current state of the world?
Like many others, it has been difficult to motivate myself to keep creating when the future of our industry seems so uncertain. I've been able to overcome my creative blocks by surrounding myself with producers who continuously push and inspire me to create the best art possible. I wouldn't be nearly as far along in my journey if it weren't for the support of my peers and colleagues.
You also have a set coming up at The Midway in SF on their rooftop with strict social distancing measures and limited capacity. What are your thoughts on shows like this and drive-ins returning as the pandemic rages on? Did you have concerns about taking the show?
I did have initial concerns about performing, but after learning my friend Sacha Robotti took the same show, which he felt was run safely and responsibly, I feel comfortable performing as long as state and local ordinances are adhered to (aka strict social distancing via tables and mask enforcement, etc). The Midway is currently under review by the city of San Francisco to ensure that events are safe, and I trust the judgement of local officials as well as the venue itself. I definitely disagree with any underground events being thrown right now, and I would never take a show which I felt threatened the safety of my fans.
As an artist who has made the transition from live shows to livestreams, did you notice anything about your preparation ahead of sets changing? Has it been weird playing for a virtual audience and not one made up of real people?
There have been both advantages and drawbacks, I find myself preparing for sets less and having a more leftfield approach to my sets than I normally would. As much as I miss live shows, I find the opportunity to perform to people from tons of different locations to be rewarding in a different way.
Your beats have graced some of our favorite labels like Box of Cats, House of Hustle, My Techno Weighs A Ton, and Hood Politics. What has it been like as a rising artist to get this type of support from the scene?
I have met not only talented artists to collaborate with, but lifelong friends to share a musical journey with through many of these labels. I am very grateful to be allowed the opportunity to share my artistic vision through the labels I release with. I have a very special project coming up with My Techno Weighs a Ton that has honestly been one of the most meaningful and rewarding experiences of my career, and I cannot wait to share it with everyone.
Finally, since you're here in America's Finest City, San Diego, we have to know what your favorite place to get Mexican food is and what you're ordering when you get there!
It's really hard to beat the surfin' Cali burrito at Mike's in Ocean Beach off Newport. Make sure to get all three sauces for the best experience. 🙂
---
Follow Casmalia on Social Media:
Facebook | Twitter | Instagram | SoundCloud | Twitch