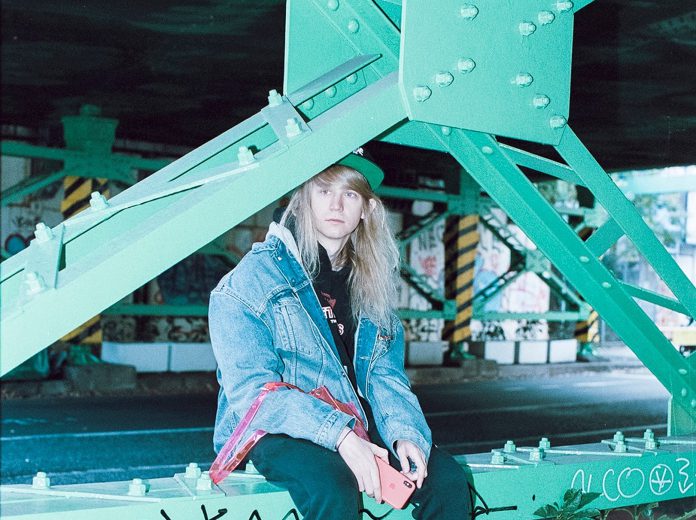 World-renowned producer Cashmere Cat is set to take the stage at Coachella and will easily be one of the most unique sets over the weekend!
---
There's no doubt that Coachella knocked it out of the park this year with their lineup this year. While the festival is set to feature some fantastic headliners, it's the highly curated list of artists below them that truly make it a "must-attend" festival. So, in the lead up to this year's edition of Coachella, we will be highlighting some of the artists billed artists as we count down the week's until the festival. Today's artist is world-renowned producer Cashmere Cat!
Magnus August Høiberg, better known as Cashmere Cat, is a Norwegian producer who has worked with the best of the best in the music industry. If you are not too familiar with his name then you will definitely be familiar with the songs he has produced. There's "Now or Never" by Halsey, "Wolves" by Kanye West, "Senorita" by Camila Cabello, and "Be My Baby" by Ariana Grande.
Cashmere Cat is a producer who comes from humble beginnings and stays away from the spotlight. Back in 2012, his debut EP Mirror Maru was revolutionary and unlike anything else released during that time. It gained respect and notoriety from numerous people. From there, Cashmere Cat was invited to Los Angeles to collaborate on a project with Benny Blanco and got his first run of US shows.
From there, his follow up EP Wedding Bells continued to push the envelope and garnered the attention of many others. This included Ariana Grande, who slotted Cashmere Cat as an opener during her Honeymoon Tour and who subsequently worked with him on "Adore."

The buzz surrounding Cashmere Cat was undeniable at this point and kept on growing while he worked on more songs.
Towards the start of 2016, Cashmere Cat was hard at work on his debut studio album. He also lent his hand to "Wolves" with Shinjin Hawke and Kanye West around this same time as well. Finally, in 2017 he released his album titled 9 (After Coachella) which featured appearances from The Weeknd, Kehlani, Ariana Grande, MØ, and many more.
Since the release of 9 (After Coachella), he has continued to dominate with production credits on tracks for Kanye West and Kid Cudi's Kids See Ghosts project, as well as iconic rapper Nas. He also released his second album Princess Catgirl in 2019 and has continued to ride the wave of success into the new decade.
While Cashmere Cat has produced extensively for genres including pop, hip-hop, and dance music, his original work is relatively downtempo and features beautiful soundscapes that put you on another planet. With such a star-studded list of artists he has worked with, who knows who might make a guest appearance during his Coachella set!
Explore the sounds of Cashmere Cat and listen to his releases on Spotify:
---
Looking for a detailed list of who will be taking the stage this year at Coachella? Head over to our post with the full lineup and explore the sounds on our playlist!
Weekend One of Coachella 2020 is sold out, with the exception of some travel packages that are still available (along with Weekend 2 passes) that will surely move quickly. Sign up for the waitlist over at Coachella.com.
---
Connect with Cashmere Cat on Social Media:
Website | Facebook | Twitter | Instagram | SoundCloud
Connect with Coachella on Social Media: