Today we celebrate the spookiest holiday of the year so why not welcome fright night with the soundscape of Paul Van Dyk's Evil 13!
---
Back in 2014, Paul Van Dyk released a thirteen track thriller of an album called Evil 13 on his personal imprint, VANDIT Records. It was served up to trance revelers just two days before the spirits would emerge for a little trick or treat action, containing just enough supernatural essence to get us prepped and ready for some serious late-night debauchery.
Designed as a compilation, Evil 13 contains some seriously high octane tech trance from the likes of Eddie Bitar, Jordan Suckley, and Alex M.O.R.P.H. while serving as a shortlist of the who's who in the industry with names like Claudia Cazacu & Jace Williams, Kuffdam, Public Domain and many more. The result was a fantastic leap into the deep crevices of our worst nightmares, with each track capturing our obsessive desire to do away with the light and fluffy and replace it with something suspenseful and intimidating.
Related: Check out our chat with Paul Van Dyk for a deeper look at this legendary trance artist!
While Gordon Coutts' "Powerful", Souls In Motion's "Rapid Eye Movement", and Giuseppe Ottaviani's "Thermopile (Extended Version)" can not be accessed through the Spotify link below, they certainly must be noted. They are all indispensable pieces of what makes this album perfect for the ghouls and goblins of trance, delivering us into a hellish domain where we are free to frolic under the dark cloak of night. Happy Halloween everyone!
Related: Want to catch Paul Van Dyk on tour? He is set to kick off MISSION: Guiding Light tonight at Treehouse Miami! The tour runs through November so be sure to check out the details and secure your tickets before it's too late!
Stream Paul Van Dyk Presents Evil 13 on Spotify:
---
Paul Van Dyk Presents Evil 13 – Tracklist:
Eddie Bitar – Chemical Spill
Gordon Coutts – Powerful
Jordan Suckley – Access
Alex M.O.R.P.H. – Nitro (Club Mix)
Scot Project – G(Ghost)
Claudia Cazacu & Jace Williams – Phoenix
Souls In Motion – Rapid Eye Movement
David Forbes – Polaroid
Public Domain – Vibrations (Asylum Instrumental Mix)
Kuffdam – Break My Fall
Giuseppe Ottaviani – Thermopile (Extended Version)
Ben Nicky, Thomas Mengel, and Sue McLaren – Heart Go
Paul Van Dyk & Second Sun – Crush (Las Salinas Remix)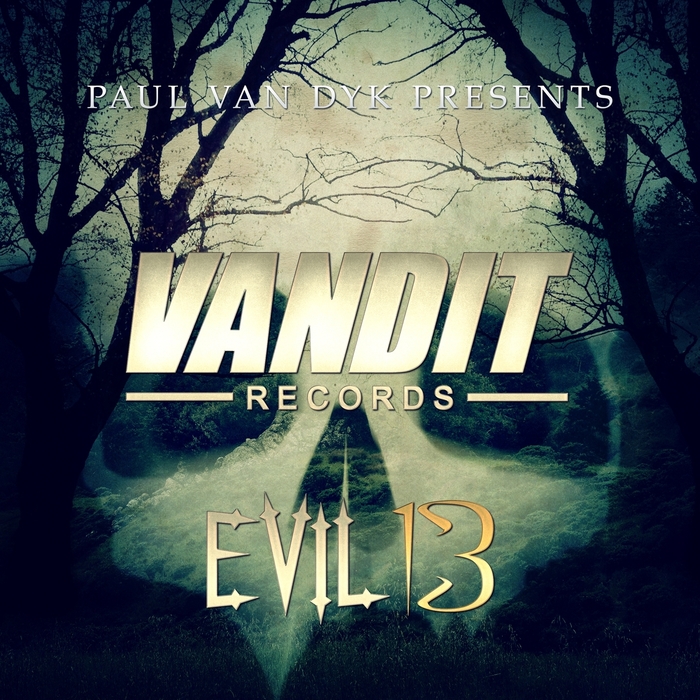 ---
Connect with Paul Van Dyk on Social Media:
Website | Facebook | Twitter | Instagram | SoundCloud