Tisoki keeps spooky season rolling in full force with a new track dubbed "Evil As Hell" that is paired with an eerie music video to go along with it!
---
Every year around Halloween, the bass music world begins to clamor with excitement. Due to the spooky holiday's naturally creepy and frightening theme, it goes hand in hand with much of the bass scene as well. With a bevy of releases that bring serious heaviness to the table and interlace horror-fueled samples, and present plenty of dark undertones, Tisoki has added to the mix with his latest release, "Evil As Hell".
Coming off his Razor Blades EP and a face-melting performance at Lost Lands back in September, Tisoki is back with another dubstep heater. To get the full effect of "Evil As Hell," you definitely should watch the music video because Tisoki did a killer job at creating one that enhances the listening experience. Through the heavy use of flickering images of him sitting on a throne, surrounded by two devil-women, while villains from slash movies are displayed, you instantly feel creeped out.
Check out the video for "Evil As Hell" below, download or stream it on your favorite platform, and let us know what you think of the release in the comments!
Watch the official music video for Tisoki's "Evil As Hell" on YouTube:
---
"Evil As Hell" showcases Tisoki's ability to create hard-hitting tunes with captivating melodies!
The song itself features enthralling melodies at the beginning that soon build into a flurry of synths paired with heavy bass, showcasing his signature style. The bridge of the song features some mumbled rap lyrics, which I thought was a nice thought and then it's swiftly back to the second drop and then into the outro which brings it back to the melody from the beginning. Another great piece of work from Tisoki!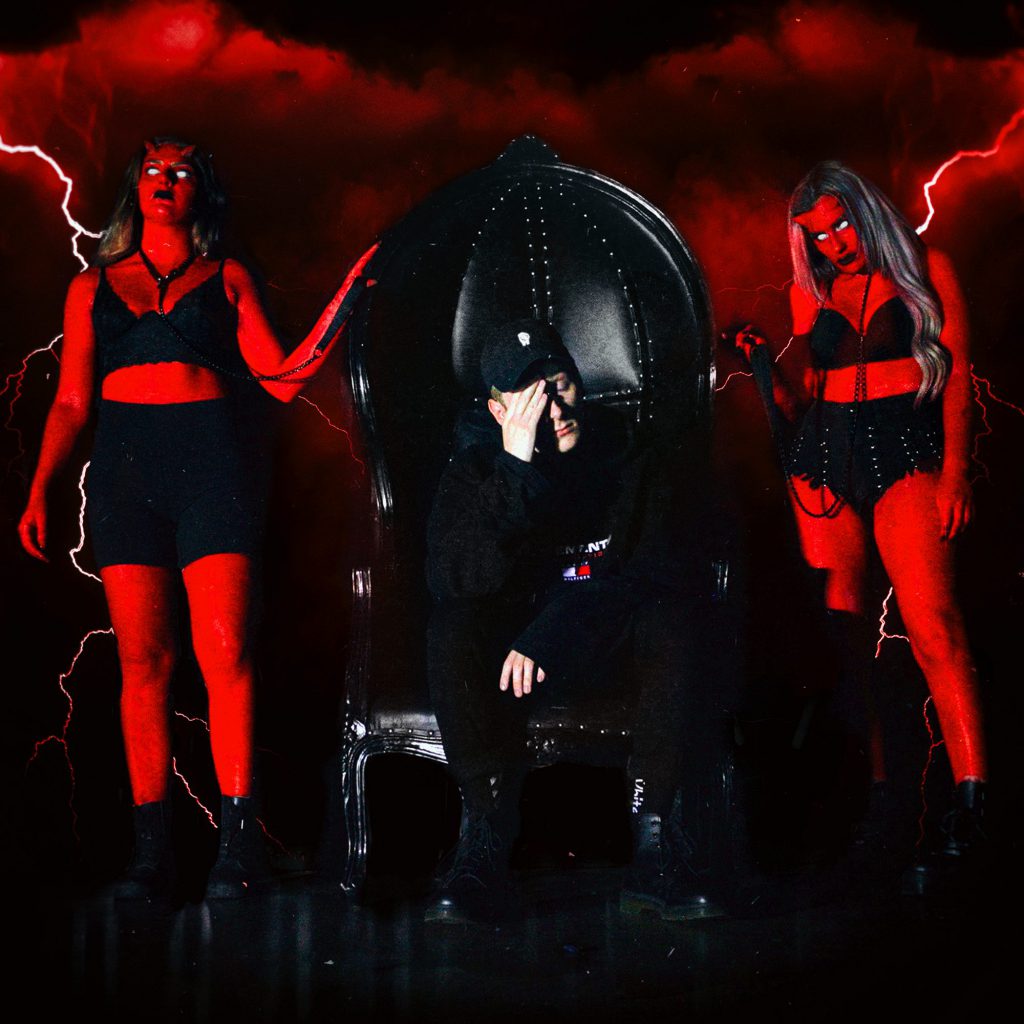 ---
Connect with Tisoki on Social Media:
Facebook | Twitter | Instagram | SoundCloud | YouTube