deadmau5 has recruited a gang of top-notch talent for his latest remix album here's the drop! that includes everyone from Mr. Bill and Rinzen to Tinlicker and Morgan Page!
---
The wait is finally over, deadmau5's latest remix album here's the drop! is out now for your listening pleasure. On the 15-track release, he has hand-selected a horde of dance music icons as well as some incredible newcomers to breathe new life into his spectacular orchestral album where's the drop? that we soaked in last year.
For as long as I can remember I have always regarded deadmau5 as one of the greatest producers in the game due to his attention to detail, impeccable production techniques, and mind-blowing live sets that are second-to-none. Now, our favorite mau5 has been riding high on a wave of success throughout 2019 and the time has finally come to answer the long-awaited question, yes, here's the drop!.
On the remix album, he's further proved his abilities as a curator as here's the drop! features remixes from industry veterans Morgan Page, Matt Lange, and Pig & Dan. It also plays host to a flurry of standouts with releases on mau5trap as well such as Tinlicker, Rinzen, Spencer Brown, and No Mana who have put their spin on his orchestral stylings.
Take a listen to the full album on Spotify below, download or stream here's the drop! on your preferred platform, and read on as I have selected a few of my favorites from the album that I would like to dig a little deeper into.
Stream deadmau5 – here's the drop! on Spotify:
---
One of the first tracks that stood out to me on here's the drop! was a flawless remix of "Gula (ov)" from Pig&Dan.
Pig&Dan come from a background of spreading love and positivity through their productions and this one-of-a-kind remix does exactly that as it takes listeners on a sonic journey through time. Right from the jump, we are greeted with a driving intro that allows for emotions to build by the second as the beat slowly morphs into a euphoric breakdown.
Reintroducing the strings from the orchestral version around the three minute mark and pairing them with a driving techno kick and snare, "Gula (ov)" stands as the perfect track to welcome the sunrise, as well as kick off an impeccable album.
PEEKABOO was tasked with quite possibly the most iconic track in the deadmau5 catalog, "Strobe (ov)," yet his execution was utterly flawless.
Admittedly I was not too familiar with PEEKABOO before discovering him on this remix album. I was also quite skeptical as to how he became worthy to be among the ranks of these other artists. However after a thorough inspection of his take on "Strobe (ov)" I am ready and waiting to see his name pop up on a line up near me.
PEEKABOO's unique, intergalactic bass fills pair perfectly with stabbing lead synths that follow the iconic melody to a T. All the while he has exceeded expectations by simultaneously reshaping the track as a whole. The break down is written with the mastery of a cinematic composer and transports listeners into a state of classic deadmau5 bliss.
Having been an avid fan of Mad Zach for quite some time now, I was ecstatic to hear his take on "Unjaded (ov)".
Time and time again deadmau5 has chosen the creme de la creme of bass music visionaries to reinvent his house anthems and Mad Zach shines on this brand new bass-heavy flip of "Unjaded". He draws us in with his mastery of bouncing synths and other-worldly string samples as the beat builds.
Zach has stayed true to the orchestral original while simultaneously redesigning track from an ethereal composition into a certified banger. "Unjaded (ov)" has quickly become one of my favorites on the album and is perfect for any fan of melodic bass. Not too heavy, but not too sleepy, this take on "Unjaded (ov)" is perfect for those small, dark, sweaty venues in the wee hours of the morning.
Rising mau5trap artist and a personal favorite, Rinzen, delivers a stunning rendition of "Acedia (ov)".
After catching Rinzen for the first time this past winter as he opened for deadmau5 at Belly Up, Aspen I was super excited to see his name pop up on here's the drop!. Capable of delivering a grade-A remix for the mau5, I was pleased with his brand new version of "Acedia".
Rinzen took a more ambient approach as this track bridges the gap perfectly between Where and Here. While lacking the hard-hitting club appeal of much of his past work, he has shown a more mature side of his production skills with "Acedia".
mau5trap and Anjunabeats collide in perfect harmony with Spencer Brown's take on "Fn Pig (ov)".
Spencer Brown has been making waves in the Anjuna Family for quite some time now with powerful originals and remixes in his arsenal of tunes. Having graced mau5trap earlier this year with a release his remix is a welcome addition to this deadmau5 classic. Clocking in at almost ten minutes long, Brown leaves no beat unnoticed in his trace-laden remix. After the second breakdown, the beat kicks back in with a more tech-house vibe, taking listeners on a rollercoaster of vibes from start to finish.
deadmau5 once again taps bass music icon Mr.Bill for a staggering revival of 2012 progressive house hit "HR 8938 Cephi (ov)".
One of the most unique pairings out there, deadmau5 and Mr. Bill once again join forces for a classic rework. I was elated to see the classic progressive anthem "HR 8938 Cephi" featured on here's the drop! as well. Mr. Bill has taken the track to the next level with his masterful synth builds that dissolve into a modular bass breakdown fit for beings of another planet.
Falling somewhere between glitch-hop and future bass, Mr. Bill excelled in letting mau5's original strings and synth-leads drive the remix while transporting listeners to another world. It truly is a one of a kind production.
Tinlicker left me in awe with an amazing rework of "Luxuria".
Having recently discovered Tinlicker, I have completely fallen in love with their melodic, progressive house sound. When I noticed they landed a spot on here's the drop! I could not have been more excited to hear it. Their take on "Luxuria" is a flawless combination of the 2014 original, the orchestral remix, and something completely new.
Floating synths welcome us on a journey right from the start, as the beat kicks in I was transported into another dimension of melodic house bliss. Tinlicker soars on "Luxuria" as the gorgeous breakdown hones in deadmau5's masterful strings before reintroducing an absolutely flawless kick-snare rhythm. Their masterful mix pairs perfectly with a bubbling synth, so a 10/10 from Tinlicker on this one.
One of my absolute favorite remixes on the entire album is "Imaginary Friends" by none other than Morgan Page.
After falling in love with this dynamic duo back in 2008 with the release of "Longest Road" I knew right away that Morgan Page's take on "Imaginary Friends" would be nothing short of stellar! An absolute dance floor destroyer, he is as sharp on this track as he was eleven years ago.
Page brings back the progressive house vibe that we all fell in love with years ago but with an entirely fresh perspective. The hands in the air, head tilted back in ecstasy type of progressive house. Buttery smooth synth builds align in perfect harmony with the classic Mau5 kick-snare, guaranteed to keep your feet dancing until sunrise.
From legends of the scene to the complete unknown, deadmau5 continues to bring them together to form a collection of artists that blend in perfect harmony.
To be completely honest, I was not familiar with Dom Kane before discovering him on this compilation. Upon listening to his reimagined take on "Caritas (ov)" I can confidently say that he is on my radar of must-sees.  Another standout remix came from Bulgarian techno producer Gallya and her take on "IRA". Her take on the track transports listeners around the world by way of the modular, techno sounds of Eastern Europe for a refreshing perspective that might not typically break the mainstream stateside.
here's the drop! is a complete journey into sound that I know I'll be revisiting for some time to come.
Not only has this remix album completely encapsulated what deadmau5's music is all about. It has also highlighted some of the most incredible producers in the game. here's the drop! feels as if deadmau5's expansive catalog of music has been cut and polished into a glittering gem, with each of the artists featured on the release bringing some of their best to our speakers.
---
deadmau5 – here's the drop! – Tracklist:
imaginary friends (ov) [Morgan Page Remix]
luxuria (ov) [Tinlicker Remix]
coelacanth (ov) [Gregory Reveret Remix]
acedia (ov) [Rinzen Remix]
avaritia (ov) [Seismal D Remix]
monophobia (ov) [Sian Remix]
gula (ov) [Pig&Dan Remix]
invidia (ov) [No Mana Remix]
unjaded (ov) [Mad Zach Remix]
ira (ov) [Gallya Remix]
fn pig (ov) [Spencer Brown Remix]
hr 8938 cephei (ov) [Mr. Bill Remix]
superbia (ov) [Matt Lange Remix]
caritas (ov) [Dom Kane Remix]
strobe (ov) [PEEKABOO Remix]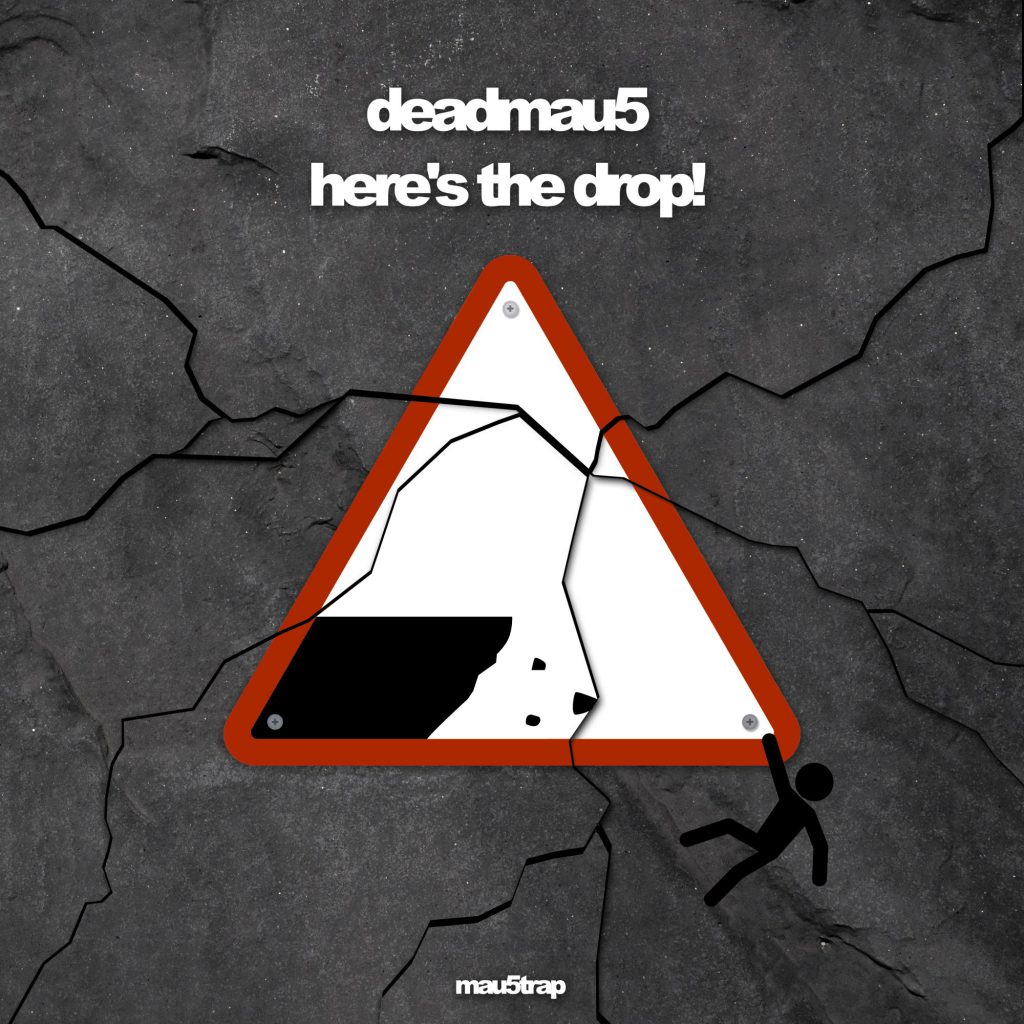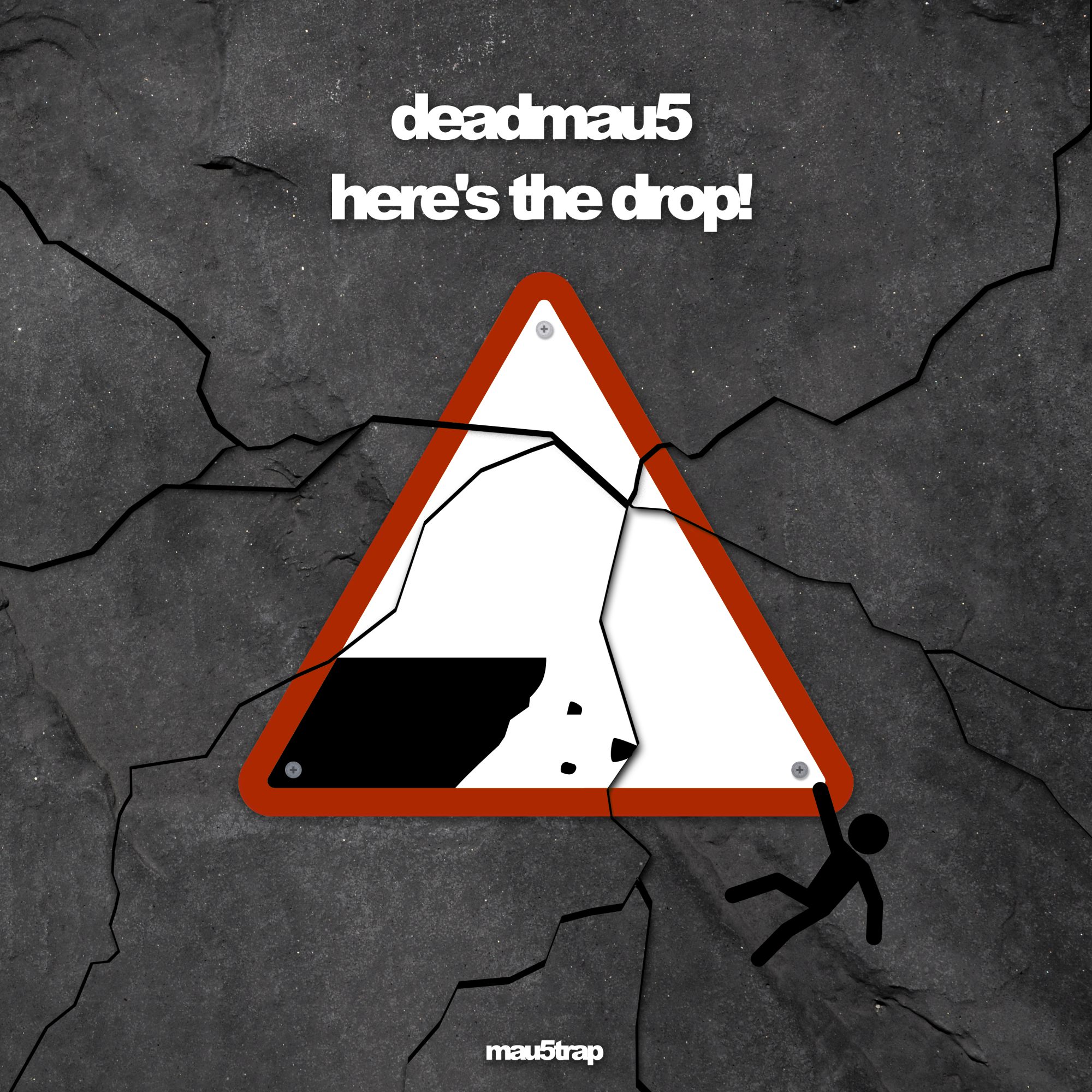 ---
Follow deadmau5 on Social Media:
Website | Facebook | Twitter | Instagram | SoundCloud | YouTube