The debut edition of Dreamstate Vancouver brought amazing trance vibes and kept the spirit of unity but left more to be desired in its execution.
---
Dreamstate events bring out the best in the trance scene while strengthening the bond between the music and its listeners. One of the best aspects of the event is that it continues to bring people from all walks of life and corners of the globe together, proven in their expansion to places like Poland, Australia, Mexico, and other parts of the US. So when they announced that Dreamstate Vancouver was a go, I was curious to see what the trance brand would bring to Canada.
While many were flocking to Coachella for the first weekend of that massive festival, I was on a flight to Vancouver to get a dose of trance vibes with the Dreamstate family. I'll admit that I was expecting the usual epic and smooth production of a typical Dreamstate event or any Insomniac event I attended in the past, but this would not be the case.
Instead, Dreamstate Vancouver felt like an event separate from the rest of the Dreamstate events I have attended in the past.
I encountered a few issues throughout the weekend that started right when I arrived at the venue. I noticed there were no signs directing people to the entrance or no staff providing information about when the doors would be opening. Even VIP attendees had no indication of where their line was and neither did security. It felt unsettling that no one in charge in the area knew what was happening, but eventually, the doors opened and we all shuffled in.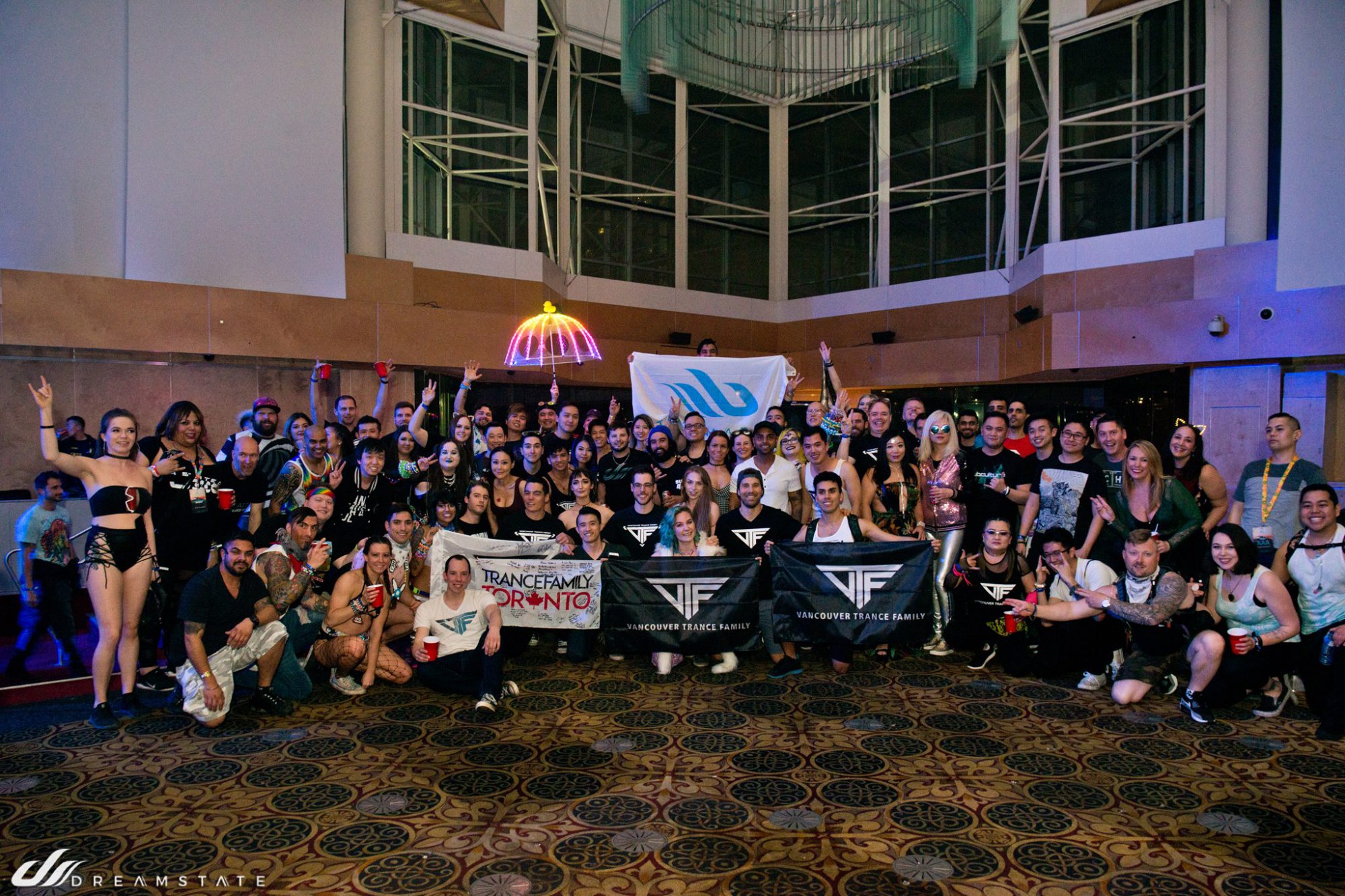 After struggling to get my own pass, I entered the venue and noticed how spacious the area truly was.
The mainstage, also known as Stage 1, had a simpler design compared to other DS events. That didn't matter, though, as the music pulsating from it sounded great and I didn't hear any sound bleed throughout the two days.
While I looked for Stage 2 I found myself at the VIP area, which could have been better. It was full of empty couches and not much else except for a private speaker that was playing music coming from the mainstage. I was actually surprised at the distance it was from the stage itself, as other VIP sections have more of an up-close look at the artists performing.
If anything, the bottle service area actually had the best view from the side of the main stage and cushy black couches to sit on as artists performed. In the future, I think the VIP area would just be more useful as an area to chill out for people who use flow toys or the perfect setup for all attendees to meet and greet artists.
After wandering around the first floor, I made my way to the second floor where I found Stage 2.
If you ever wondered what it would be like to have an EDM event inside a movie theater, you found it in the second stage. The set up was one where the artist was propped on a small deck that had some LED light support and screens which functioned as replacement LED panels for artist visuals. A pretty barebones set up that felt more like a high school prom than a Dreamstate show.
It was difficult to watch Susana perform on that stage with no spotlight on her as the audience couldn't really see her move and sing on the stage. Thankfully, that was rectified on the second day for HALIENE's performance. Something many attendees loved about Stage 2 was the ability to take advantage of the theater seats to rest their dancing shoes while listening to music.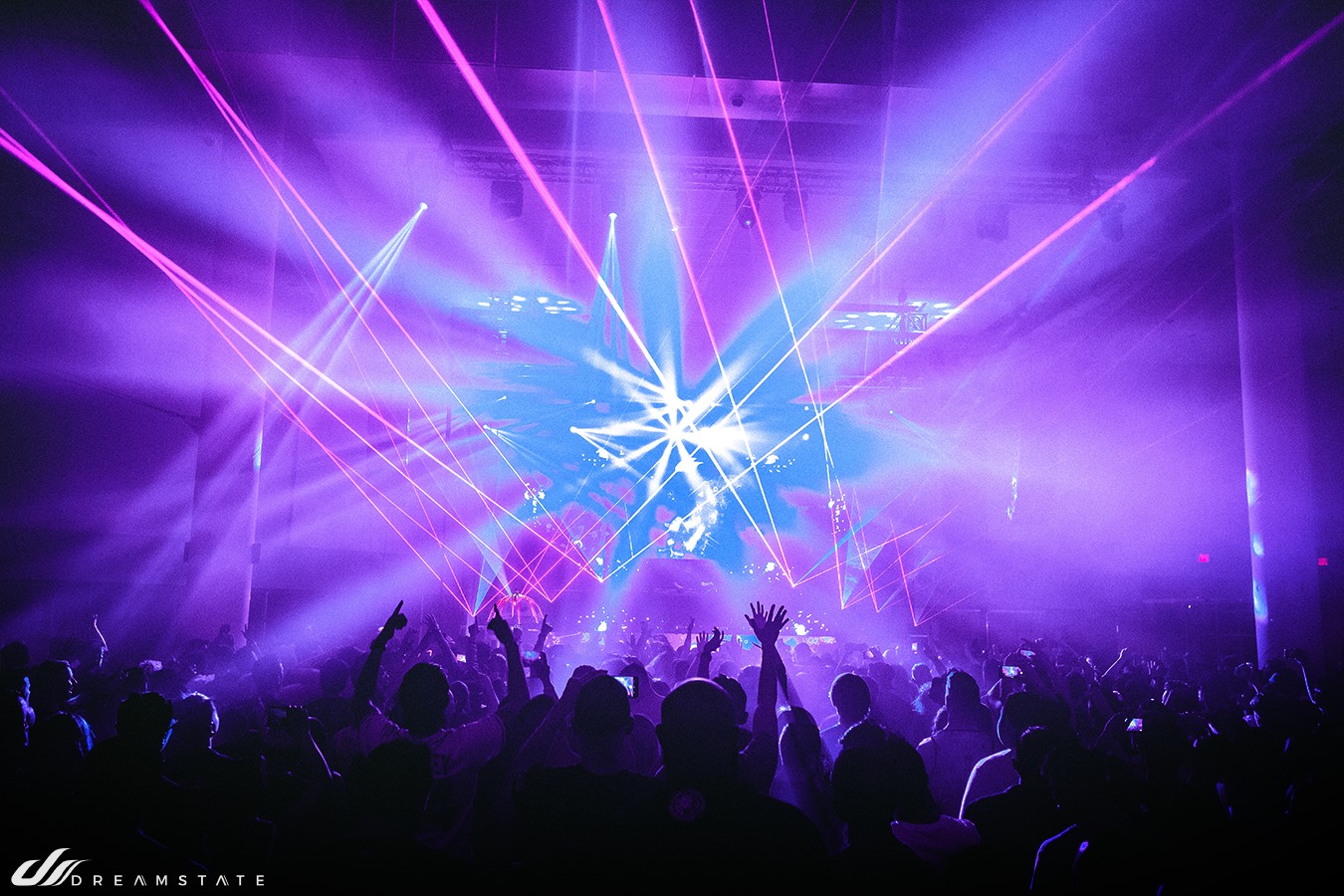 Things turned around for me once David Gravell started playing. It was time for me to dance the night away!
Right from the beginning, David Gravell brought in the high energy, giving us some tech trance, new IDs, and special remixes. I know I was in a state of trance once he played his remix of "Man on the Run". After his set, I made my way to see Asteroid play after hearing his 30-minute mini mix for the event and being curious to see what he'd bring to the stage. Little did I know that I would end up remaining at Stage 2 for almost the entire night to see Memory Loss, Monoverse, RAM, and Susana (LIVE).
When RAM started playing I was hopeful for Susana to pop up and start singing during his set and she blessed us with her presence. She sang "RAMelia", "Someone Like You", and "Northern Star", and her appearance during RAM's set also made up for the fact that she only had 15 minutes for her solo performance that was immediately after.
Even as a vocal set, the crowd loved and hung onto every word as she brought some of the most beloved trance tracks to life with her voice like "Unbreakable" and the trance classic, "Shivers". Seeing the set made me realize how powerful vocal trance can be and how great it would be to add live elements at trance events. I hope we get to see more vocal sets at future Dreamstate events.
Originally, I planned to close out with Richard Durand at Stage 2 but left shortly after to end my night with Ferry Corsten.
Richard Durand's opening tracks were surprisingly more psy heavy in the beginning, which was just not the energy I was looking for at that time. In the middle of the set, I left to see Ferry Corsten. He played one of my favorite tracks off of L.E.F., "Beautiful",  and the set was the perfect way to end the first night.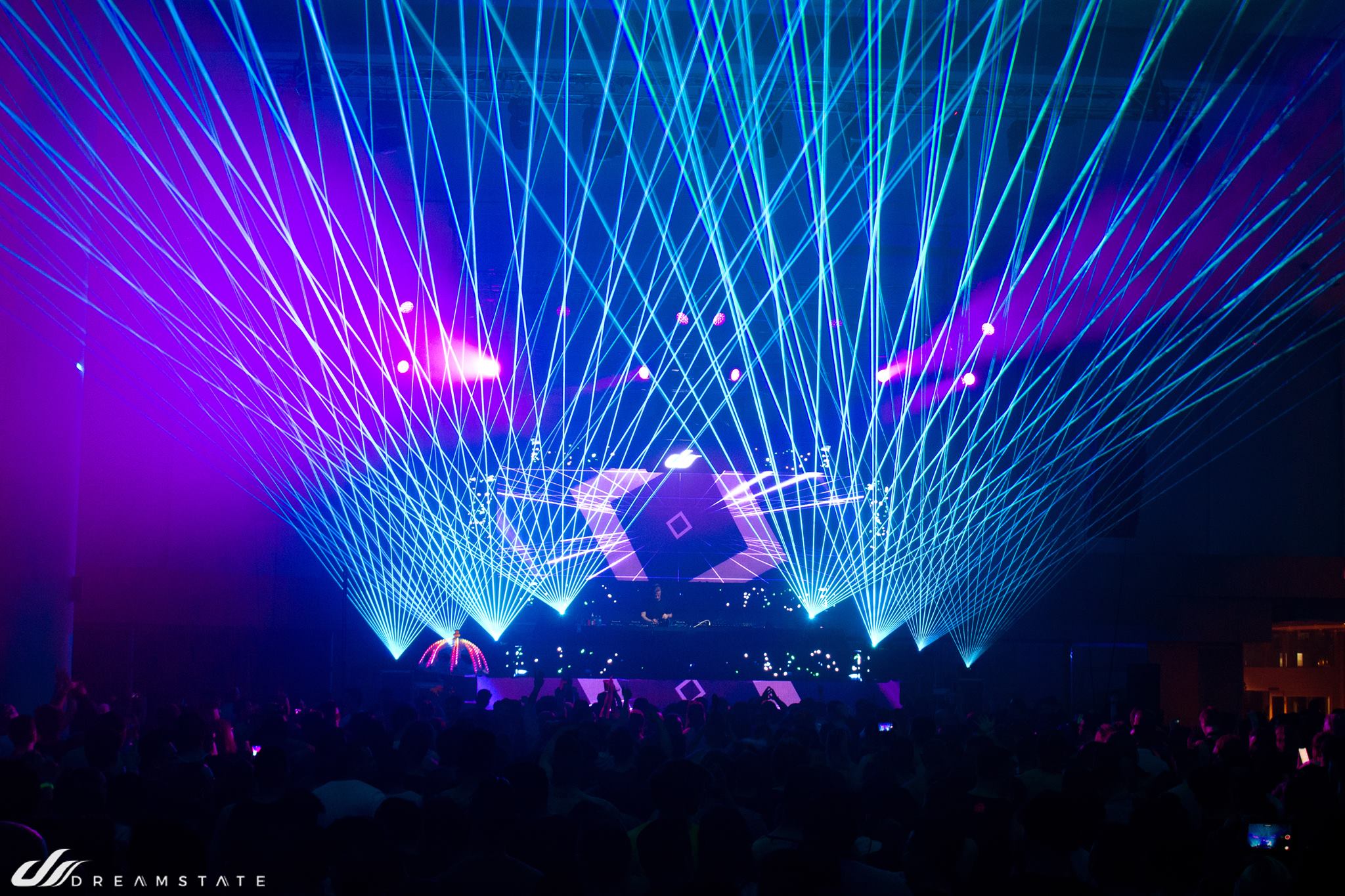 Ahead of the second day of trance vibes, notifications popped up about new set times as Mark Sixma had canceled due to his flight delay in Dallas.
The revised set times ended up changing a second time before I got to the venue and I luckily caught it before I left because otherwise there was no way for me to really know due to a lack of an app or flyers posted at the event. These changes could have been posted at the event near the merch table, at the bathrooms, even on the doors near Stage 2, but they weren't.
This caused many people who weren't lucky in catching the last minute changes to miss sets they wanted to see, which is a big miss for those who came in from out of town. While the cancelation was obviously out of the control of Dreamstate they could have done a better job at informing their attendees of the changes. They did try to rectify the situation by having some of the artists with earlier sets play again at the after party to make up for it, but the glaring issue of communication remained.
For me, the change in set times made it harder to see Sheridan Grout who was high on my list of must-see artists.
Even though sacrifices were made with the changes, I still found that it was a magical night of trance. I saw Super8 & Tab for the first time and enjoyed hearing several tracks from their Reformation album and tracks from their Past, Present, and Future compilation. They went hard for their set and closed with their remix of Luminary's "Amsterdam" as well. The energy didn't stop there as Ferry Tayle and Dan Stone took the stage and continued to keep the crowd's energy up.
I quickly went from the end of their set to see Somna's performance, another artist I would be catching for the first time.
While most of the crowd appeared to have glued themselves to Stage 1, it was good to have some space to dance around Somna's melodic set at Stage 2. HALIENE made an appearance to sing their collaboration track, "Secret" before she took over for her solo LIVE set. Surprisingly, HALIENE had quite the crowd for her performance that nearly took up the entire room. Attendees were mesmerized by her voice as she sang, "Superhuman", "Paralyzed,", "Whisper", "Dream in Color", and of course, "Saving Light".
After her set, I took a breather from dancing and hung out in the seats of Stage 2 for Ciaran McAuley's set. I made some friends with folks while fanning them and handed out bracelets that I brought with me to the event. The crowd of Vancouver varied in age but everyone seemed to be enjoying their time and were quite friendly as well. Something else I noticed was that my view of the event was unobstructed due to the fact that there were hardly any totems something that is very different from the Dreamstate events in the US.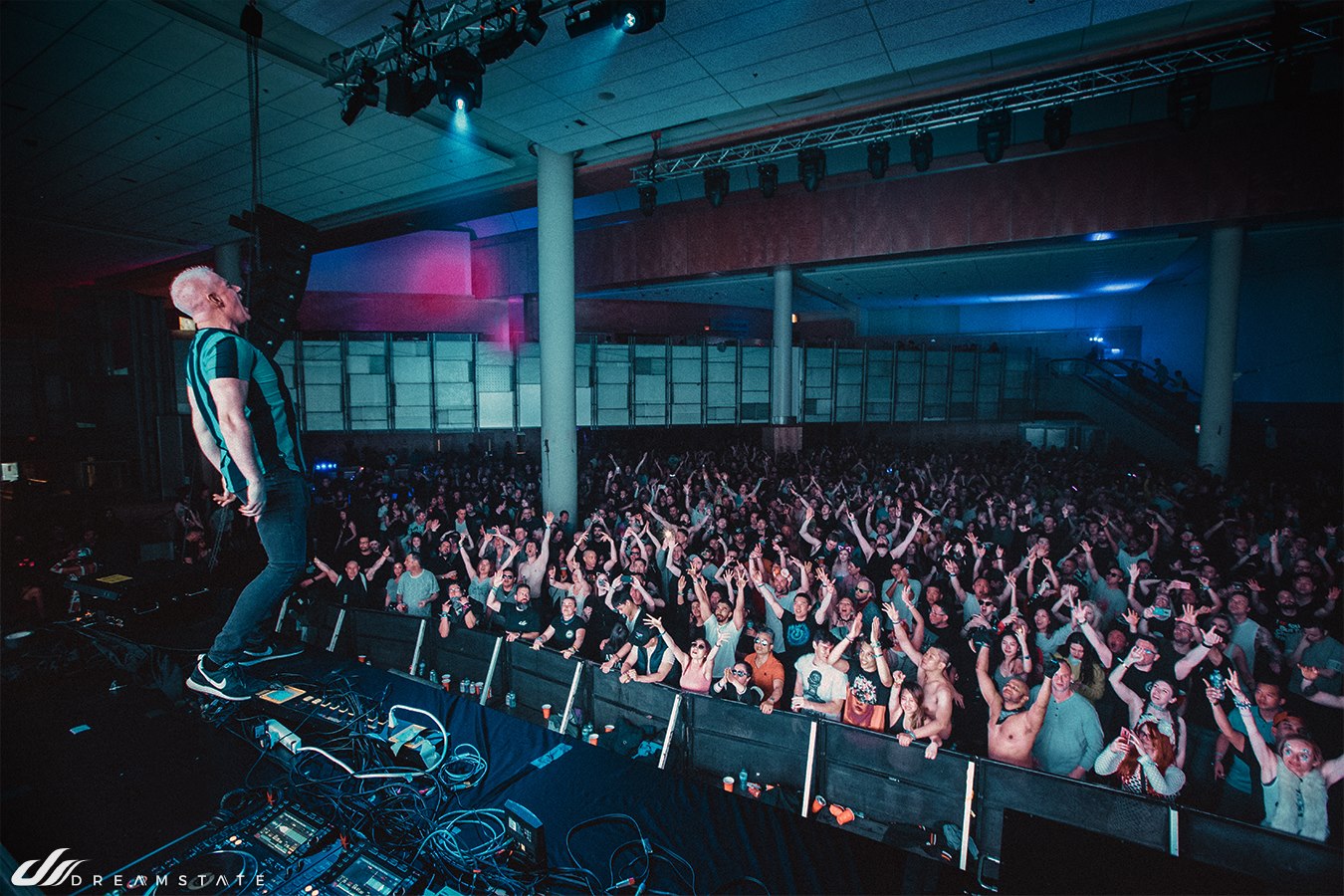 As the clock struck 1am and it was time to see GENTECH, who I had missed at Dreamstate SoCal back in November.
After missing their last performance I knew had to see it this time since the previous one had garnered so many good reviews. Mark Sherry and Scot Project closed the event in the biggest way possible, taking us on an epic musical journey. It was a totally different energy the way that they closed Stage 1. I wanted it to never end and the hour flew by too quickly, but I would love to see more GENTECH sets in the future and a longer set too.
Dreamstate Vancouver had its ups and downs but it also every opportunity to grow into a more sophisticated event.
No event is impervious to troubles with visuals, sound, or artist cancelations, however, I would like to see them improve their ability to communicate when there is an event change. Other than production issues, I witnessed staff members openly drinking alcohol in the merch area and bartenders taking shots in front of attendees. The unprofessional behavior made the event look amateurish and that the staff themselves did not take this event seriously.
With that, I enjoyed my time at the event and it was so nice to enjoy a Dreamstate at a more intimate level due to a smaller crowd than other editions in San Francisco or SoCal. The experience also enabled me to explore the trance artists new to Dreamstate events along with some I hadn't had the chance to catch yet. Next year I'll be back to explore more of Vancouver and hopefully see this event grow into wonderful trance event that I know it can be.
---
Connect with Dreamstate Canada on Social Media: