Robotaki stopped by to chat about his latest EP Anachronism, touring with Odesza and Big Wild, and so much more!
---
Canadian-based artist Robotaki has been quickly rising through the ranks of the scene in just a few short years with his stunning sets and lush production techniques in tow. Growing a dedicated fanbase with the release of his originals and remixes early on, it was clear that a bright future was ahead of him.
Over the years Robotaki has blown listeners away with original tracks like "Ghostboy" and "Together We're Screwed," while also taking on the remix duties for massive tracks like Porter Robinson and Madeon's "Shelter". Most recently he caught the ear of renowned duo Odesza and his career was catapulted further as he joined them on their A Moment Apart tour and just released his newest EP, Anachronism, on their label Foreign Family Collective.
Taking some time out of his busy schedule that has been stocked full of tour dates and studio sessions, we got the chance to catch up with Robotaki and have a brief chat. Read on for more details about the process behind his new EP Anachronism, his recent tour experience with fellow labelmate Big Wild, and his upcoming shows with Odesza!
Download or stream the latest EP from Robotaki, Anachronism, on your preferred platform!
Listen to Robotaki – Anachronism EP on Spotify:
---
Hi Robotaki, thanks for taking the time to chat with us today. Congrats on the release of Anachronism on Foreign Family Collective, the sounds fit right in! How did you approach the production process of this release and did it differ to any past EPs like Science?
Thank you for having me, and glad you think the direction I took with this EP fits with the rest of the family! The production for Anachronism occurred over a much shorter time frame than that for Science and I had a clearer idea of what I wanted to put out there from the beginning.
From an audio point of view, I wanted to incorporate a larger number of live acoustic elements with electronic ones, to begin exploring the use of my voice in my music, and to experiment more with song structure. I consistently imagined myself creating scores to small scenes so to me this is a much more visually inclined EP.
Thematically, I feel like I've approached this collection of tracks with the same focus on sentimental feelings and nostalgia, but with more present-mindedness and honesty than I ever have in the past by directly taking in recent experiences and letting them inspire these pieces of music. I've typically hesitated to make music and release it so quickly, but it felt right this time around.
There are also plenty of different styles and sounds on the EP from the more '80s influenced "Meant To Be" to the indie/psychedelic "All I Can Do". Who or what were some of your influences while developing Anachronism?
My inspirations spread far and wide when it comes to other artists' music, but for this particular EP, I was frequently listening to Flying Lotus, Chrome Sparks, James Blake, Hybrid Soundsystem, Jai Paul, Tame Impala, and Friendly Fires. I think some influences are more clear than others, but their music has undoubtedly flavoured the kinds of musical decisions I made with several of these tracks.
Aside from your original tunes you've also been well known for your remixes as well. How do you decide which tracks you want to put a spin on, and is there a different way you approach them?
I'm a very harmony and melody-driven producer, so I usually get interested in remixing a track when it has a vocal or melody that screams for underlying chord changes, especially soulful ones. However, there are times when a single element like a little funky guitar lick or a unique melodic layer in the background is enough to make me want to try putting a spin on it.
For one of my older remixes for Van She's "Idea of Happiness," I remember hearing this guitar part with a swung feel I loved enough to craft the rest of the mix around. On a related note, I've recently been getting back into doing remixes so stay tuned. 🙂
You also recently joined Big Wild on the Superdream Tour to bring your sounds all over the continent. If you had to pick one, what was your favorite moment from the series of shows?
It's so difficult to pick a single moment because it was such an awesome month touring with Big Wild and his team, but if I could pick one out, it would have to be the night in Washington, D.C., when we performed two consecutive shows in a single day.
For me and many of the others, this was the first time we had to perform twice and we all pushed ourselves to our limits. Despite this, the sets went amazingly and I can never forget sharing a small conversation with the person in the front row that night who said my music got him through a lot of personal hardships. This whole series of events from the double-booked day to the feedback afterward made everything incredibly rewarding that night.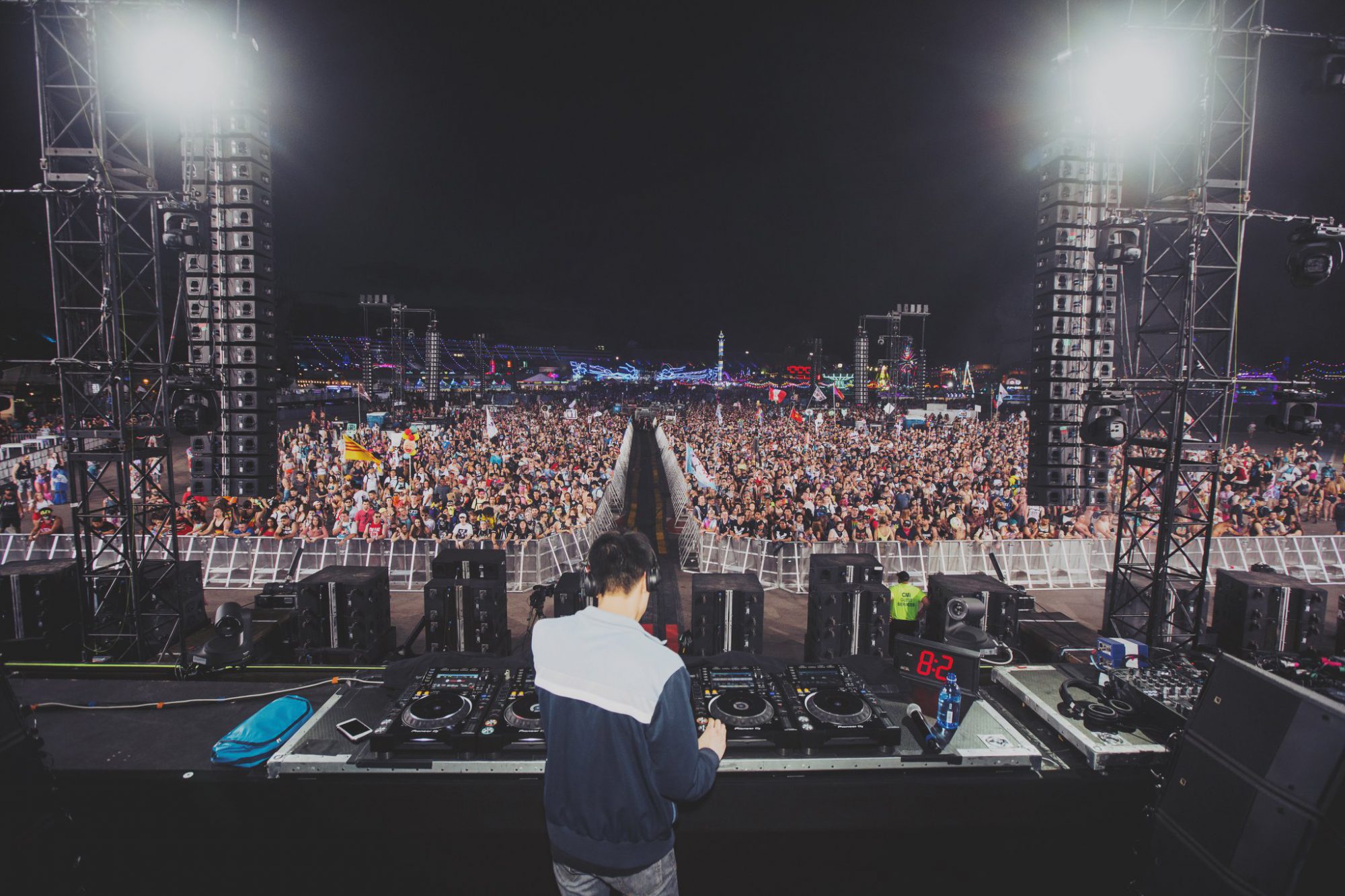 Timelapse Film followed you over the course of your live tour, The Experiment, to create a mini-documentary that highlighted you as an artist. Did you have any difficulty opening up for the film initially and what was that experience like as a whole?
The Timelapse Film team is one of the most passionate and professional groups of people I've had the pleasure of working with. As a predominantly introverted person, I would have difficulty opening up about the kinds of things I spoke on while making that documentary, but everyone on that team was so easy to work with and it was clear from the beginning that they had a razor sharp idea of what kind of short film they wanted this to be.
The whole process essentially felt like hanging out with a bunch of creative people and sharing experiences in cool areas around Vancouver, the only difference being that it was all captured on film. I have a massive amount of respect for all of those guys and can't wait until I can work with them again in the future.
Over the next few months you'll be playing with San Holo and ODESZA at stops all over the US, is there a particular show you're excited for or a city you haven't played yet?
I'm so excited to tour with San for the last half of this month since he's always such a fun person to be around, but I also can't wait for the show in Bellingham, Washington at Civic Stadium on May 18 with ODESZA and Death Cab for Cutie! My teenage self is going completely emo and crazy about supporting such a crazy roster of artists. I'm probably going to tear up more than twice that day. [Laughs]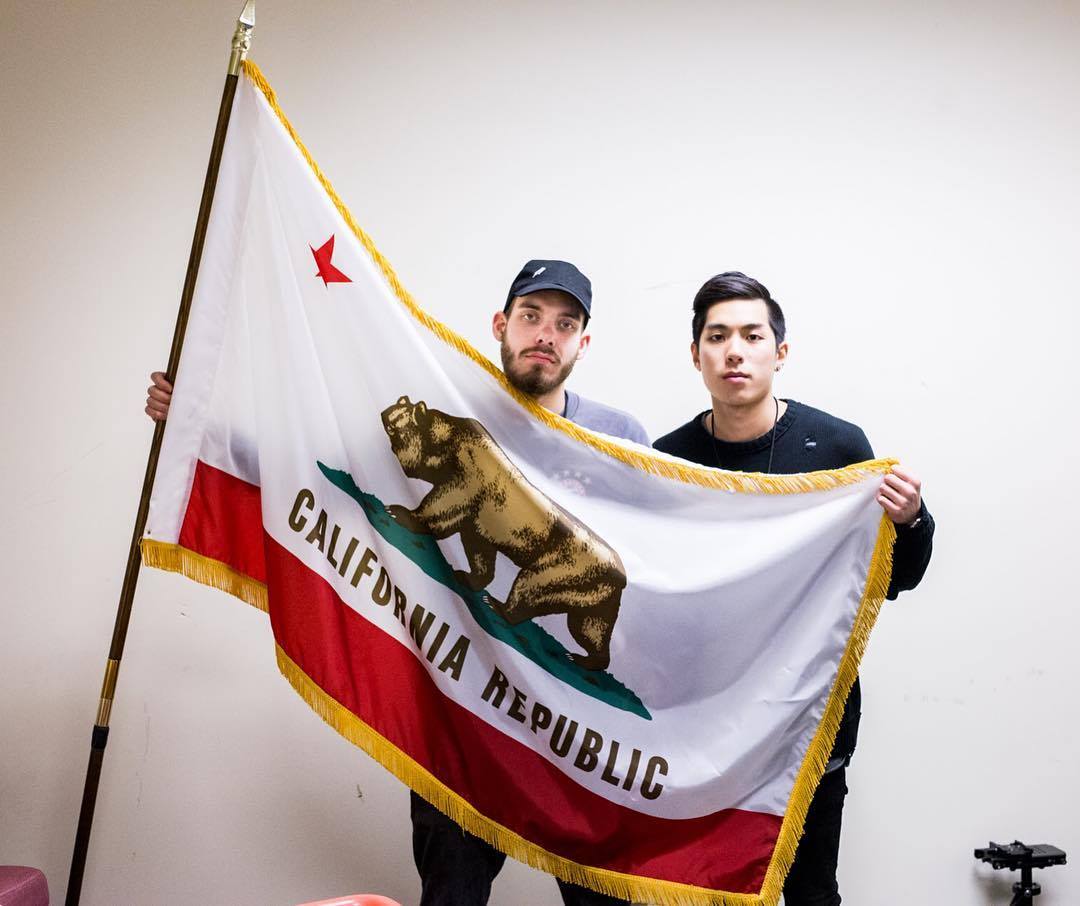 As someone who has been on tour quite often, how do you stay healthy while on the road both mentally and physically?
I've mentioned this more than I probably should online, but I'm a little fickle when it comes to dairy intake and since bathrooms aren't readily available on the road, I have to be careful when deciding to risk it on that pizza or that ice cream after the show. Staying healthy and traveling rarely go hand-in-hand so it's important to eat healthily (meaning staying hydrated and eating heaps of vegetables), getting enough rest, and staying physically active when possible. Every now and then, you might stop at a hotel which has a gym you can use. Also, going for a long walk before a show is great because you get steps in and get to explore the city with what little time you might have.
Looking back on your career so far, what do you feel has been your biggest area of growth as an artist?
Besides getting more exposure and developing a really fantastic group of fans (seriously, they're the best!), I feel like I've grown the most in terms of my self-esteem and musical confidence, which is also thanks to being surrounded by such supportive people.
In the past, I would've hesitated to take the same risks I am today like picking up new instruments, or putting out music that was inspired by older retro influences, or simply just creating what feels right at the moment. I'm feeling more creatively free and less afraid to do what I want these days. That feeling of freedom is priceless and I'm so grateful about the people who helped me develop this way.
Finally, since the warmer seasons are now upon us, what's your favorite way to kick back and relax?
Playing video games indoors with AC. [Laughs] Just kidding. My favourite way to let loose is probably to go camping in the forest or have a beer on the beach. Being in nature away from everything else soothes me inside out.

---
Connect with Robotaki on Social Media:
Website | Facebook | Twitter | Instagram | SoundCloud