Trance Families from all over gathered in San Bernardino as Dreamstate ushered in the 4th edition of its SoCal event! 
---
Dreamstate SoCal had a lot to live up to as it approached its fourth edition. The inaugural year brought intimacy and something new, the second iteration included more subgenres of the trance spectrum by including psytrance, and the third year brought along massive names like Armin van Buuren to the stage. With that in mind, it may have been hard for Dreamstate SoCal 2018 to complete without again bringing in something new for fans.
This year, the lineup for Dreamstate SoCal included quite a few new names, surprises, and harder sounds. However, there was certainly room for improvement where ambiance and security were concerned. That said, this did not dilute my enjoyment for the event and at the end of the day, I had an amazing time. Read on for my experience at Dreamstate SoCal 2018!
When the lineup first dropped I was excited to see so many new and unexpected names on the flyer.
I was completely surprised to see names such as System F, LTN, Orla Feeney and Scot Project as one half of Gentech on the list, and I was blown away to see some of my favorites such as Craig Connelly and BT featured, as well. Furthermore, I was intrigued by the slew of versus sets that brought about new names to the SoCal version such as David Rust and Skylex. I waited with bated breath for the set times to drop so I could begin planning my day and reconcile conflicts early.
Fans and attendees were certainly saddened to hear that there would not be an app this year. While I have to say that I actually prefer having the beautiful and colorful lock screen schedule over a cumbersome app, this was the first of many instances where Dreamstate felt like an afterthought to Insomniac. In the same line, where set times are concerned, as there were no pure progressive artists, the natural progression from 5 pm to 2 am seemed disjointed; a perfect example of this is how Will Rees, who throws down hard tech-trance bangers, opened Vision at 5pm on Friday.
Furthermore, this particular Thanksgiving weekend was even more eventful than usual. EDC Guangdong, Solomun, REZZ, and of course Adam Beyer x Cirez D, among other events, were occurring all at the same time. Additionally, this resulted in many of the entertainers traveling to EDC Guangdong leaving Dreamstate without any of the Dreamstate dancers or Zero Gravity Arts performers that have attended in the past. Having multiple Insomniac events seemed to also hurt the attendance as well, particularly on Friday.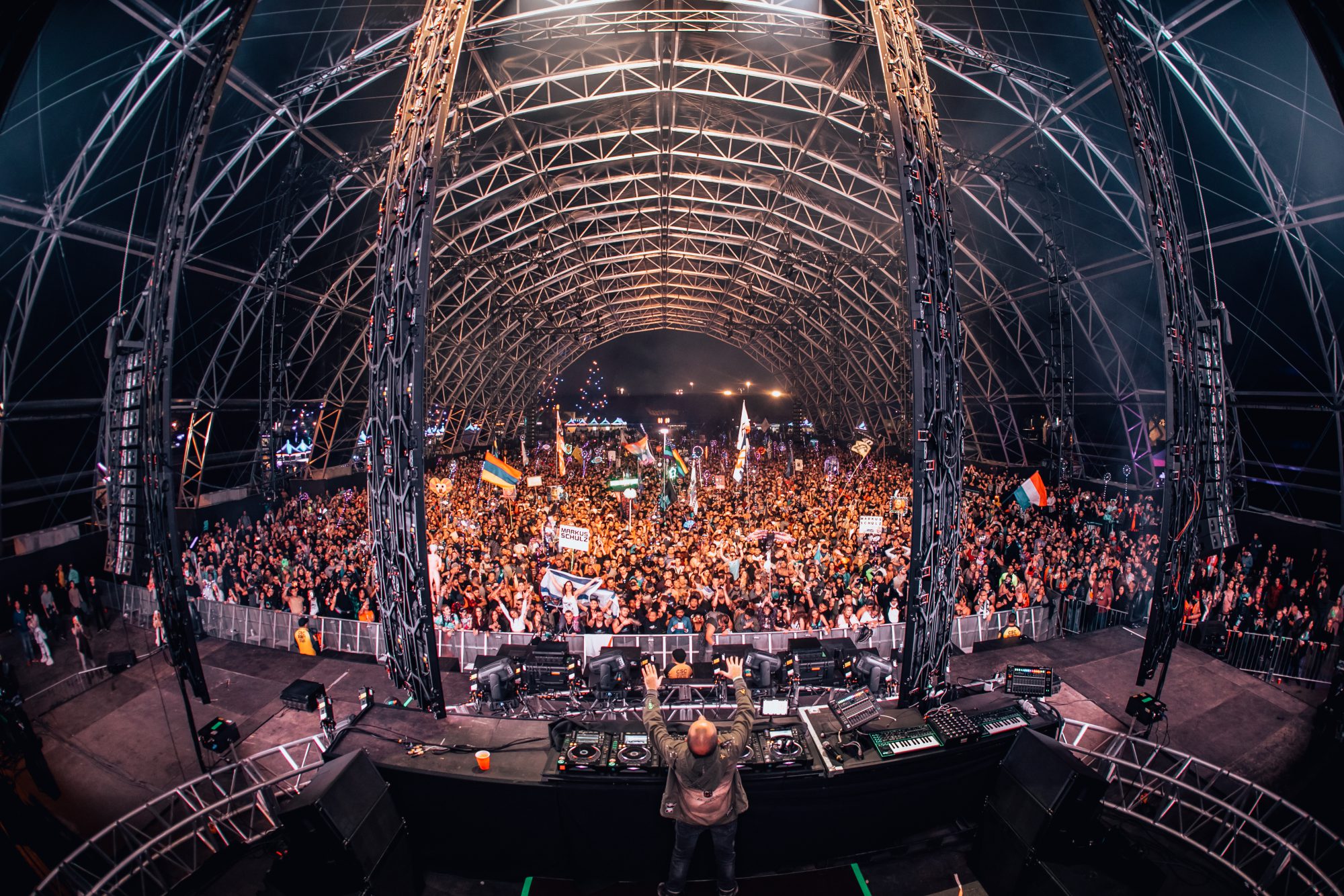 Stepping out of the car and onto the sidewalk right in front of the NOS Event Center is a surreal feeling.
In front of you are festive and colorful Dreamers and behind you are cars honking in excitement and waiting for their turn to step into the trance wonderland. This year was particularly wonderful on the outside, as the line to pick up Will Call tickets were not as long as it had been the previous year at the time I arrived.
Though I already had a physical ticket, my friend had to wait at Will Call as she bought the Live Nation Festival Passport. Compared to last year's over two-hour-long wait for some, Insomniac did a great job moving the line along quickly. The same can be said about security, as most attendees breezed through after careful bag checks.
I started my night off with the hard sounds of Ganesh, as he teased that he would be dropping two new tracks earlier in the week.
The Los Angeles/Portland local DJ was one of only a handful of artists playing hard trance, and as I love those sounds, I made sure to catch his set. Ganesh describes his style as more uplifting and melodic hard trance and this style definitely vibed with the audience. For having an opening slot, The Sequence stage was packed during his set.
Speaking of The Sequence, many psytrance fans shared their dismay of the change from having psytrance inside last year to outside where the Timeless tent was previously located.
While I only was at The Sequence for Ganesh's set, the sound quality and ambiance seemed fitting for the style. As many of the psytrance festivals I have seen have mainly been outdoors, it's possible that was the impetus for changing the location. However, based on last year's capacity issues, I can only imagine that the tent area became crowded during some acts. When I was right in the front or center of the stage, the sound was perfect, but once I stepped a few feet away from the tent, I could hear sound bleed between The Sequence and The Dream.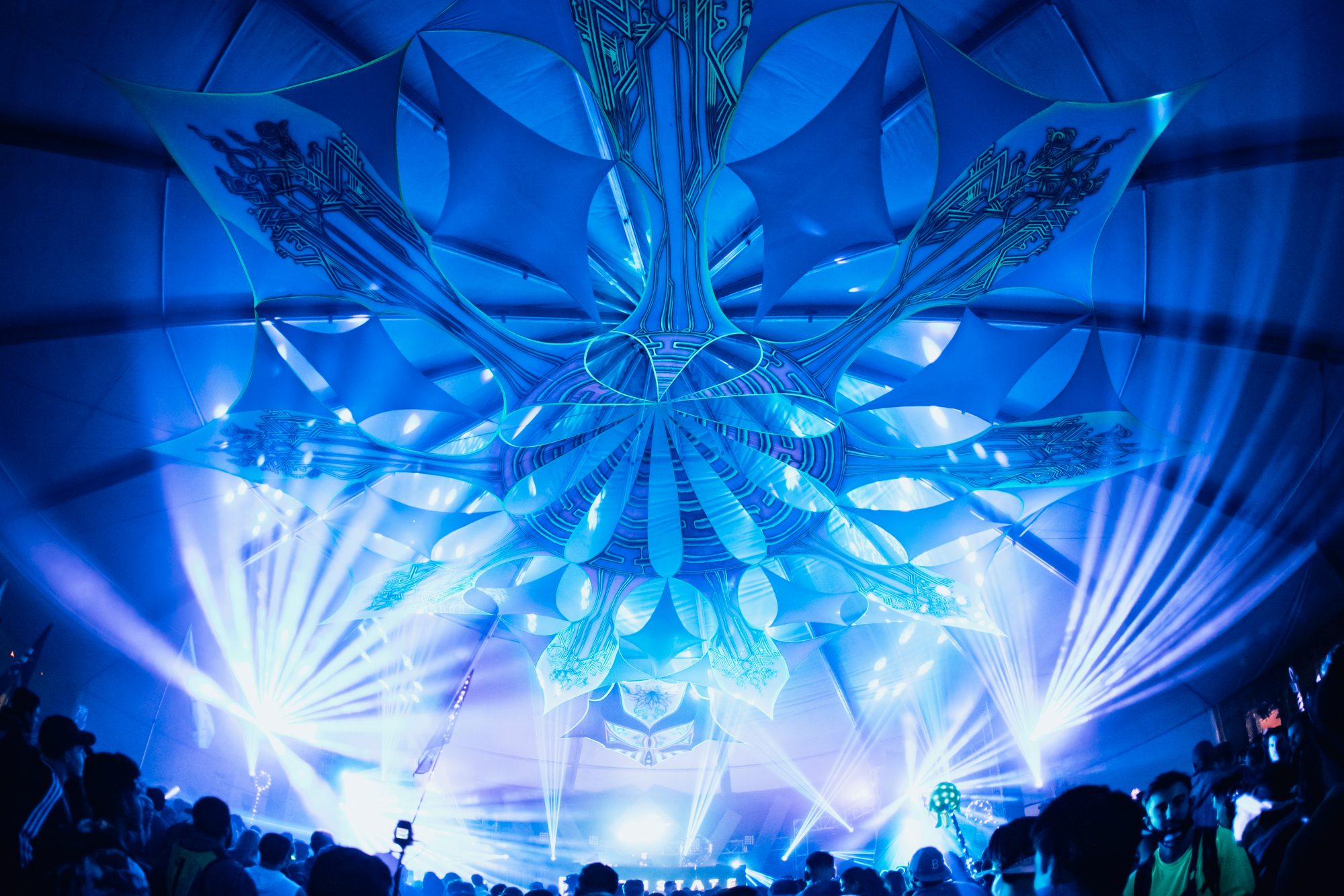 As First State was no longer able to attend Dreamstate, Kristina Sky and Orla Feeny were given a two-hour slot to open The Vision stage.
That worked out in my favor as I was able to see Ganesh first before moving to witness the first female back-to-back set at Dreamstate SoCal. Before making our way there, my crew headed over to the restrooms and water stations. Though many were concerned about there being only one water station, I never found it to be extremely crowded.
The bathrooms, however, left more to be desired. My concern is less about the one portable toilet area and one adjacent physical bathroom area for non-VIP, but more about the lack of hand washing stations in the portable toilet area. The only sanitizing agent was the hand sanitizer inside the portable toilets, which quickly ran out about halfway through each night. This was another thing at Dreamstate SoCal that seemed to be an afterthought.
All of that was forgotten once I stepped into The Vision.
The sound at the stage was magical and the vibes were all positive. Kristina Sky and Orla Feeny were perfectly in sync and mirrored each others' energy for an all-around amazing set. I fully planned on camping out at The Vision for three hours, but the last minute stage switch between BT and Arkham Knights changed my plans. I could tell that not all attendees were given that information, as Dreamers at The Dream were confused as to why Arkham Knights were not playing. The fact that the printed schedules understandably still featured the original pre-switch information lent to the confusion.
As a huge fan of BT, seeing him at a festival was a goal on my bucket list.
Well, that goal was finally achieved on Friday night as I watched as he played an amazing set. Though many fans consider "Flaming June" their favorite track, and it definitely is spectacular, one of my personal favorites I've been dying to hear live was "Skylarking". Hearing the track was a personal highlight especially since I met up with a friend just for this set and we share a love of that tune. Once BT finished, I ran back over to The Vision for my most anticipated set of Friday.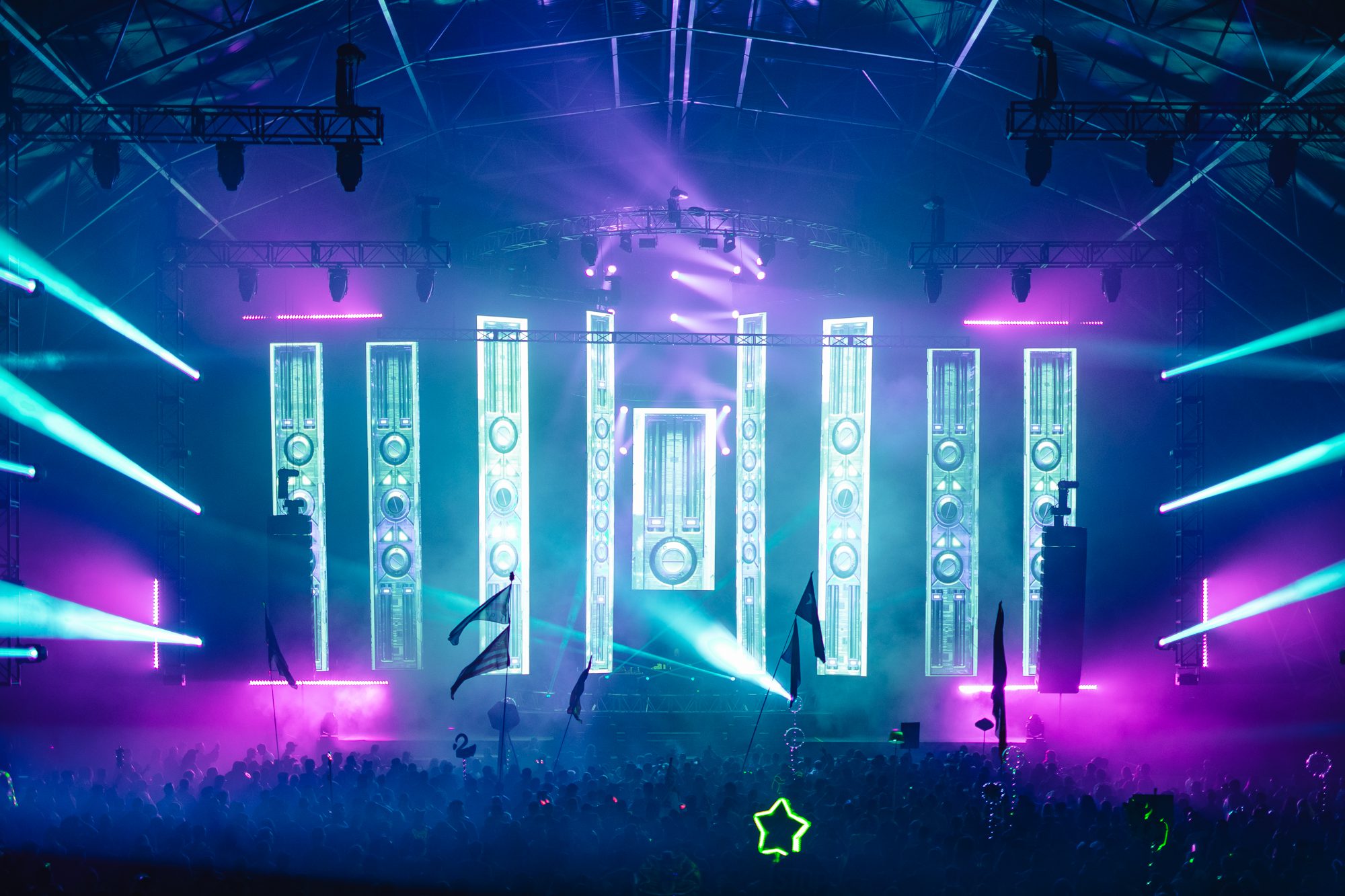 Craig Connelly is no stranger to playing stateside or even playing in California, but seeing him play at Dreamstate was unreal.
Craig Connelly has been in the game for multiple years, but this year is arguably one filled with the most acclaim and critical success. Following last year's chart-topping debut album, he filled this year with a litany of original works and massive remixes, as well as signing with Music First Agency and debuting at Luminosity and then Dreamstate. I was not the only one amped for his set, as right before he started, the audience began chanting "Craig, Craig, Craig" before he simply slayed, with nearly half of his set being IDs. Here's to hoping we see more of him in the near future!
The rest of the night was kept melodic and uplifting with a healthy dose of Solarstone and Cold Blue. A bit before Solarstone's set, my crew and I joined the Pure Trance meet-up which gave fans a chance to meet and talk to Mr. Pure Trance himself, along with Kristina Sky, Orla Feeny, Driftmoon, and Robert Nickson. Throughout both nights there were meetups occurring throughout the grounds and it was easy to bump into many of the artists as they enjoyed each other's sets.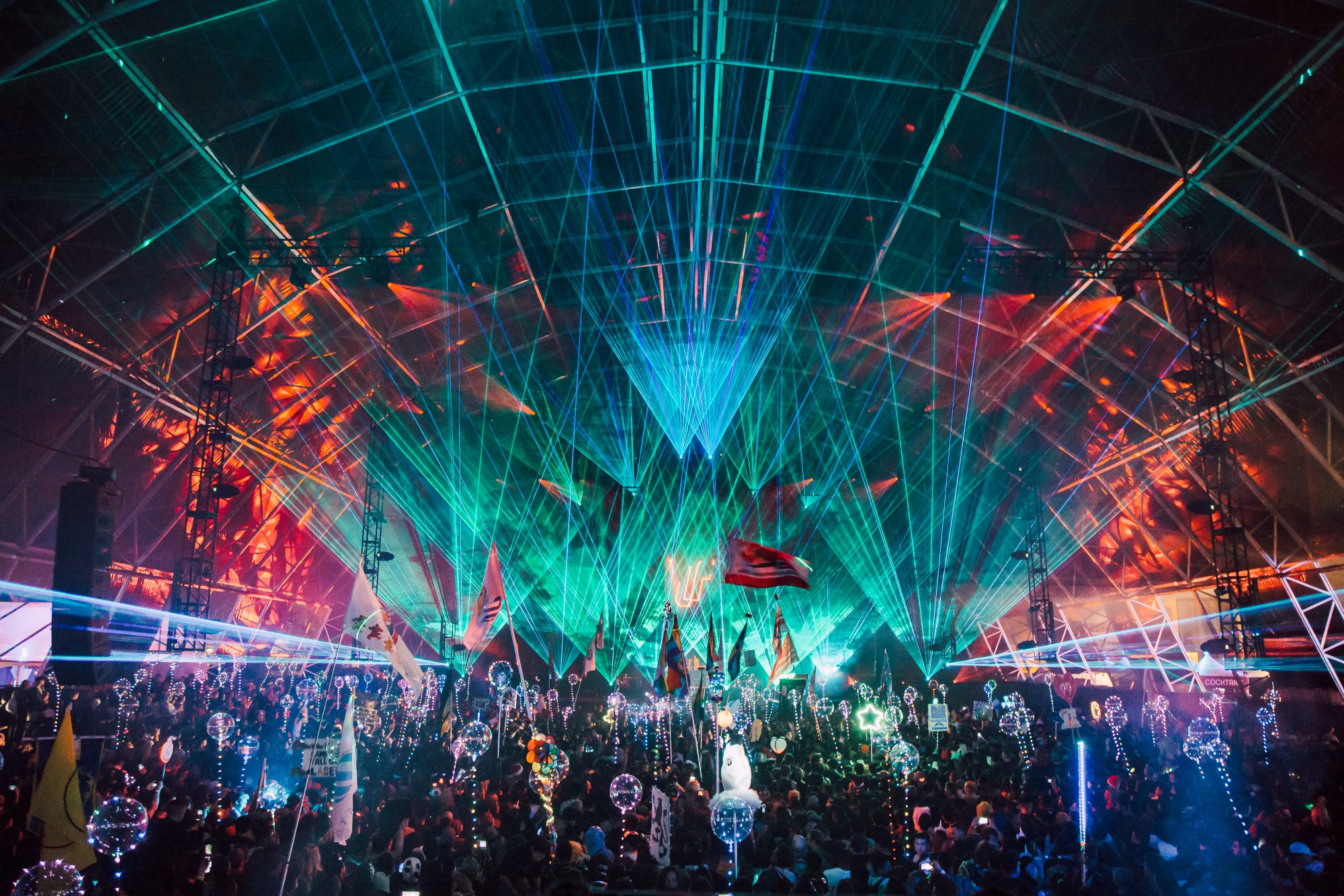 Before setting out for the second day, many trance fans set out to the Dreamers Meet and Greet set up by Danielle Sanders and Andrew Lockhart.
It was the second year of this specific meet and greet, and it had grown immensely. Dreamers flocked to the DoubleTree to meet their favorite artists and vocalists. The event featured the likes of HALIENE, RAM, Robert Nickson, and more, and even other artists that were not scheduled to appear such as LTN and Roxanne Emery stopped by to meet fans.
My crew and I kicked off day two with the uplifting sounds of Ciaran McAuley.
Like Connelly, the Irish trance artist made his Dreamstate debut and blew me away. Playing the opening slot can be difficult; however, Ciaran McAuley played expertly and exuded amazing energy. He kicked off his set with the ethereal "A Thousand Roads" and included quite a few Anjuna tracks, including what may be his rework of "Satellite", which got the audience singing and crying.
The highlight of the set was when Roxanne Emery joined him on stage to make up their duo, Holy Waters, and sang the beautiful upcoming single "Little White Lies." The reaction and reverence of the crowd as she sang makes a strong case for including more live vocalists for future Dreamstate SoCal editions.
Following this set was LTN, who was arguably the most progressive of all the acts. His stateside appearances are rare, so I made sure to stay and take in all the Silk Music and AVA Recordings magic and I did not regret it. Though he certainly played harder than I expected, the last 20 or so minutes of his set was the Silk Music style sound that made me fall in love with his productions.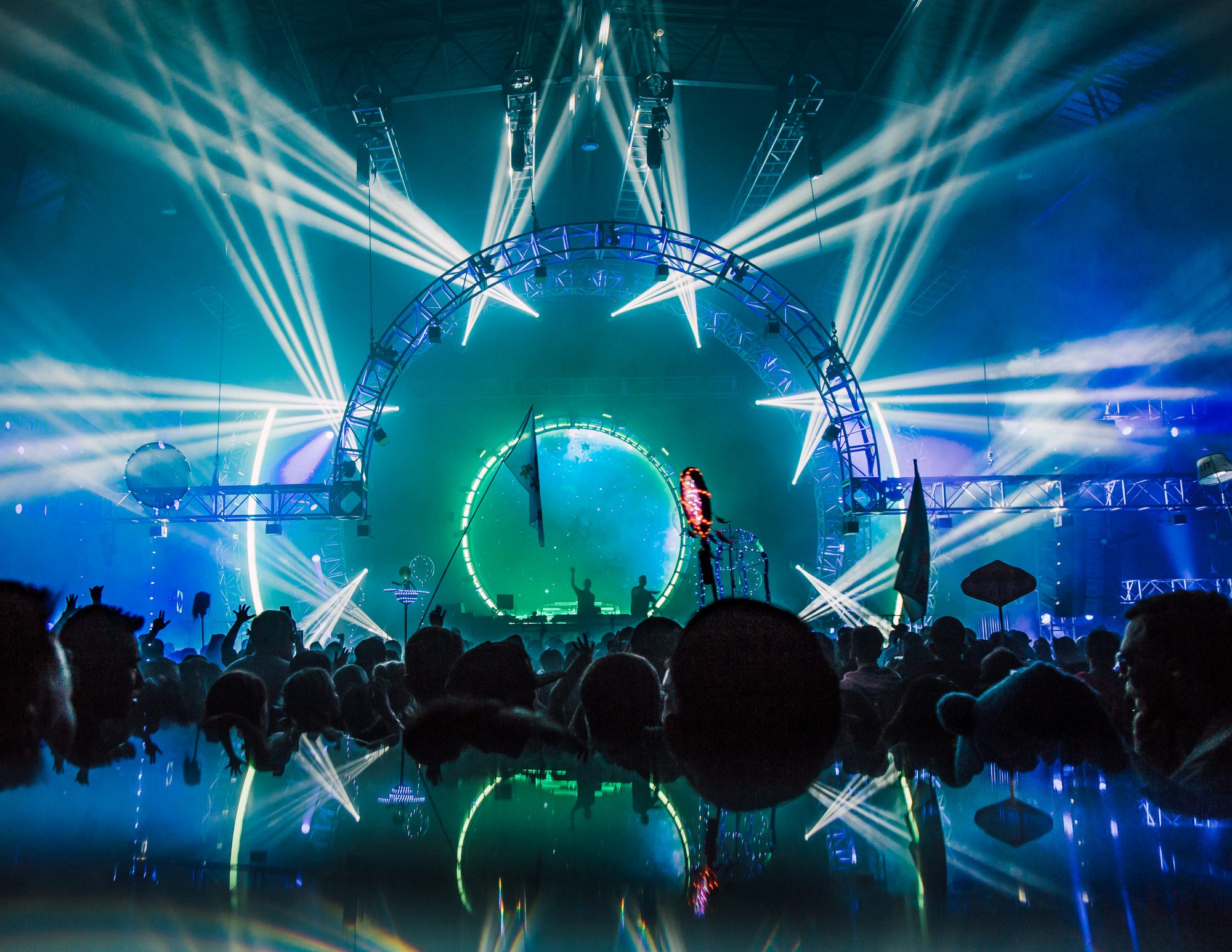 The rest of the night was spent on the harder end of the spectrum.
Though I was saddened that the lineup included no proper pure progressive, it was heavy on the tech trance with a sprinkle of hard and acid trance. Between Chris Schweizer vs Heatbeat and Sneijder vs Sied van Riel, the tech trance was flowing over at The Vision. Even RAM vs Arctic Moon, who played an uplifting set, ended with the hardstyle track, "Realm", by TNT and DJ Isaac. Additionally, though I did not see the entire set, hearing proper acid trance at Dreamstate via Lost in Noise was unbelievable.
While The Dream was understandably packed for System F's remastered sounds, I was getting my fill of hard trance with Gentech.
When I saw that Scot Project was on the lineup, I was ecstatic. As a hard trance lover, the subgenre is not really heard much stateside, in my opinion, so I was determined to support his collaboration with Mark Sherry at any cost. Though missing System F was genuinely a high price to pay, I have no regrets. It was amazing to see hard trance take the stage on the second day as Ganesh ushered it in on the first. They played their highly revered Dreamstate anthem, "Feel Your Love", and a collection of Scot Project and Mark Sherry tracks, as well as the recently released Sam Jones remix of the classic track, "Acid Air Raid".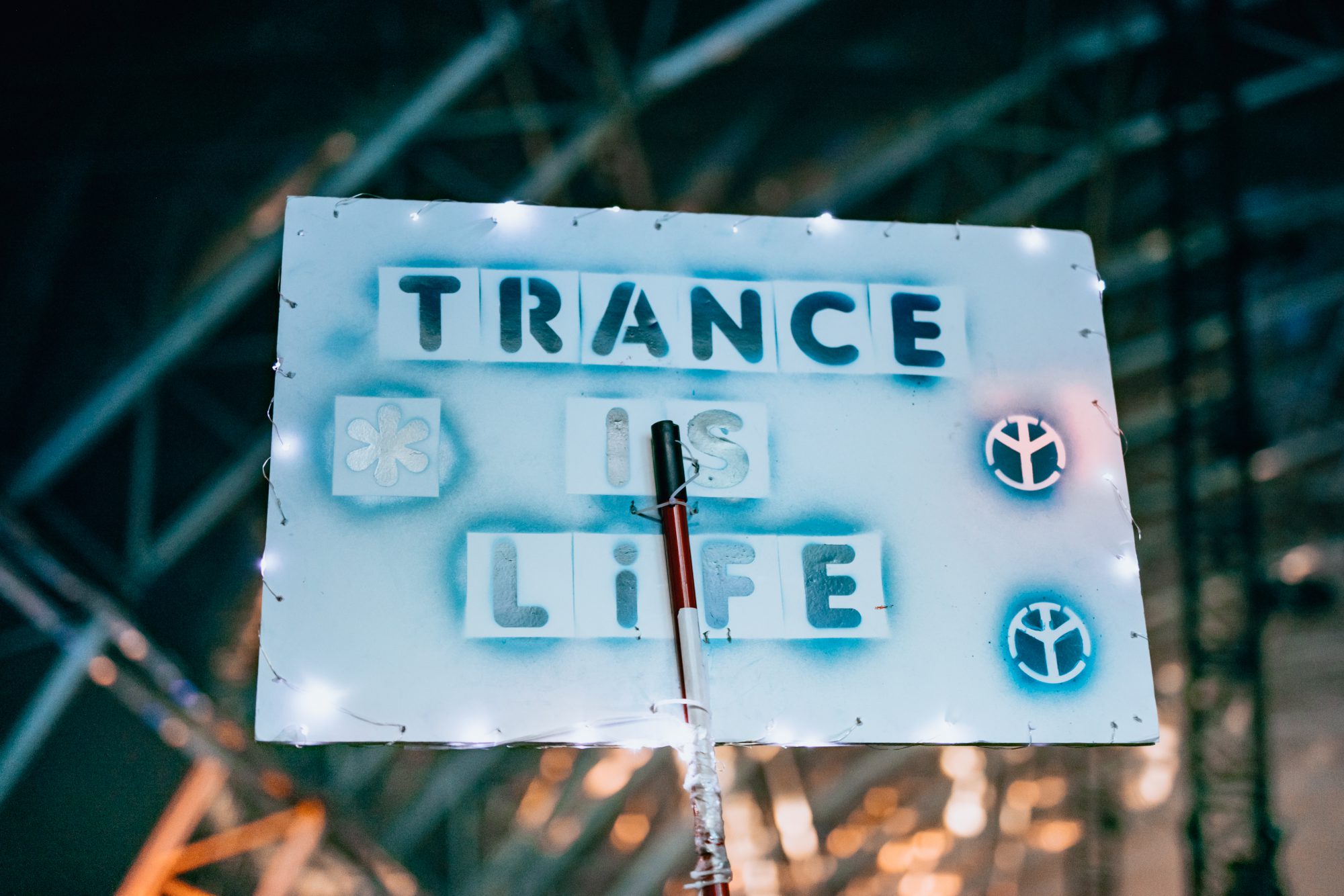 Although I still had a great time, Dreamstate SoCal 2018 was phenomenal–but it did not hold up to previous iterations.
With the lack of an app, a lack of entertainers, and a surprising lack of hand washing stations, parts of Dreamstate SoCal this year felt like an afterthought. It felt lacking to the point that the $15 LED balloons set the ambiance more than any of the production outside of the stage.
It's also important to address the elephant in the room that is the rampant phone thefts that seemed to understandably ruin the vibes of many Dreamers that weekend.
Though thefts at many festivals and events are on the rise, it was startling to hear just how many people were affected this year. Unfortunately, when returning home from Dreamstate that Sunday, stories of theft were more prevalent than talk of the event and the music, which shows how widespread this issue was this year. I'm not sure what the solution is but I'm hoping Insomniac and San Bernardino PD can work together to tackle this issue.
While the production value outside of the stages was not there, the good energy and vibes from those in attendance were still present.
I'm definitely looking forward to seeing how Insomniac will approach the 5th edition of Dreamstate SoCal next year, as there has not really been a consistent style in what is still a very new brand. Here's to hoping more resources are put into the brand, set times are altered to give more of a natural progression to the night, and we bring back classic trance and add more hard and pure progressive acts!
There was a noticeable decrease in the number of attendees, yet interestingly, there seemed to be an increase in individuals attending Dreamstate for the first time, which is positive for the brand. All of this illustrates the actual reason Dreamers attend: the music, the vibes, and the gathering of the trance families, all of which were present. Regardless of everything else, for those reasons, you'll still find me at every Dreamstate SoCal going forward.
Still obsessing over the amazing trance weekend that was Dreamstate SoCal 2018? Relieve the experience with these livesets! 
---
Connect with Dreamstate on Social Media: