Ciaran McAuley stopped by to chat about the year he's had so far, an impactful moment with Paul Oakenfold at Creamfields UK, and more ahead of Dreamstate SoCal this weekend!
---
One of the most beloved trance artists to come out of Ireland, Ciaran McAuley has been having an absolutely massive year in 2018. Riding a wave of success in 2017 that saw his debut at festivals like Creamfields UK and Grotesque Indoor Festival, he dominated the stage and grew to even greater heights with performances at Mysteryland, Luminosity, Tomorrowland, and more.
Backing up his performances is the amazing work he's done in the studio, having dropped some serious hits on labels like FSOE, Garuda, Black Hole, and other notable trance imprints. His chart-topping tracks like "Free Your Mind" and "We Are The Night" have been stunning trance family members around the world, and his remixes of other major tunes like Ferry Corsten's "Blueprint" have also brought some heat.
This weekend, Ciaran has his sights set on moving the crowd at Dreamstate SoCal, taking over The Dream stage and giving those in attendance a helping of his style for Trancegiving. We caught up with him before the show to get some insight into his favorites from the year and more, so get a taste of his sound with his set from Mysteryland below and read on for our chat!
Stream Ciaran McAuley at Trance Energy, Mysteryland 2018 on SoundCloud:
---
How would you describe a Dreamstate event to someone who has never been before? 
I just need to look back at my sent messages to my family and friends, "I've just been booked for Dreamstate, one of the biggest trance events in the world!"
What would you say to anyone planning to catch your set at the festival this weekend? 
I put so much time and effort into my sets so expect to hear some exclusives, including the brand-new Holy Waters track…. Oh, and make sure to catch my intro!
Everyone has a DJ set that changed their life at some point in time. Is there one set you've witnessed that had the biggest impact on you as a person/for your career? 
Great question, I started clubbing at the age of 16 using my brother's ID and back then I was obsessed with Paul Oakenfold, he was my biggest inspiration. My art teacher at school asked us to pick a theme for our GCSE final exams… I picked the clubbing scene, I drew pictures of Paul Van Dyk, Judge Jules and of course Oakey.
Creamfields UK was coming up and Oakey was headlining the Cream Tent so I decided to print my drawing of him on to a T-Shirt, during his set I took it off and threw it up on stage, it hit the vinyl turntables and made the music skip which was live on Radio 1's Essential Mix! Paul holds my T-Shirt up and points me out, signed it then the security guard gave me it back. To this day I still listen back, what a set!
I went on to get an A* in Art and work was displayed in the Belfast Waterfront at an art exhibition. Now I've worked closely with Paul and have played many events with him, crazy.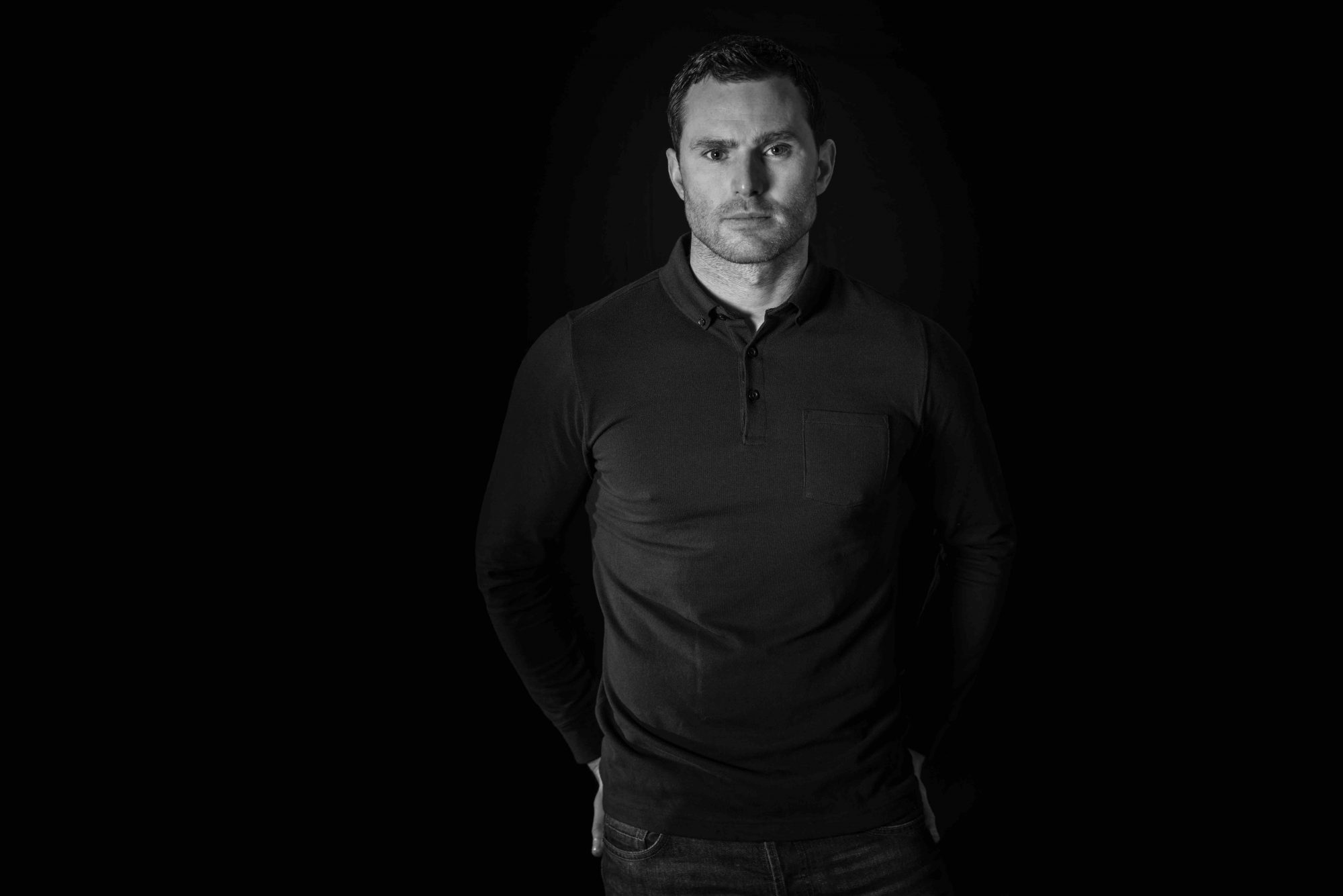 What boxes do you personally need to tick off in order to have a successful DJ set/live performance? 
[Laughs] There are a few personal ones I like to tick off to make it a successful gig, for example, networking and having a great time with everyone around me backstage and waking up the next day being able to function, be it the gym or having a clear head. But as for the music, it's all about connecting with the crowd, looking out and seeing people jumping, smiling, kissing or closed eyed lost in my music.
What do you think is your strongest skill/ability as an artist? Why do you feel it sets you apart from everyone else? 
When people come to see Ciaran McAuley they hear Ciaran McAuley, my sets are full of my own tracks and reworks. My music full of emotion and energy, it touches people and for me, it is much more than just turning up and playing some music.
When was the last time you were at a party for fun and not work? How important is it to you to make these type of moments happen, and how often are you able to enjoy a night out on the other side of the decks? 
Back in September I booked a few extra days in Ibiza after my gig at Es Paradise to let loose, party Ciaran was let out, he also comes alive at some gigs from time to time haha! I still love to stand on the dancefloor and name the tracks like a big kid with my friends. Through my music career I've experienced, or should I say battled both extremes of no partying and too much partying, I've come to realize it's something most DJs battle with. The partying is great for many reasons and bad for many other, finding the balance is key…. Do you know where is it?
Can you share with us one thing that most people might not know about you? 
Health and fitness is my other passion, I'm big into personal development always trying to improve and give the best of myself, I encourage others to do the same through my social media.
If you had to pick a favorite track from 2018, what would it be? 
Ah, this question could wreck a DJs brains for weeks but a few that have stood out in my sets would be Andrew Bayer – "Your Eyes" feat. Ane Brun, Aly & Fila – "Surrender" ft. Sue McLaren, Activa – "Generate"…. though my remixes of Dido – "Here With Me" and Shogun – "Save Me" have touched myself and others deeply all summer.
As we approach the end of the year, what has been the biggest highlight for you so far?
This is a question I get asked a lot and a hard one to answer. This year has been huge for me, I have a goal list in my studio and on my mobile phone and I've ticked most of my major goals off, Tomorrowland, Mysteryland, Mainstage at Luminosity Beach, Ibiza, Gatecrasher to name a few, it's surreal! And now the Mainstage at Dreamstate is also getting ticked off, thank you.
---
Connect with Ciaran McAuley on Social Media:
Facebook | Twitter | Instagram | SoundCloud