Last week OMAIR knocked our socks off with the release of "Project Artichoke" and today we have the official video to take us to the next level!
---
Come and walk alongside OMAIR and catch a glimpse of a day in the life of OHM Music and OHM Deep State's sultan of sound. This is what it feels like as we dive into the official music video for "Project Artichoke", a hair raising offering from OMAIR himself, out now on his brand new sublabel, OHM Deep State. Suddenly we become part of his entourage, seeing life on the other side of the speakers, getting caught up in the magnetic energy that calls us to celebrate our passion on the dance floor.
While his on the road journey unfolds before our very eyes, OMAIR shoots our nightlife experience to the next level as he unleashes a dark tonality with pinpoint precision. But as a track that runs rampant with illustrious rises, festive kicks, and brooding rhythm, "Project Artichoke" actually has quite the interesting backstory. One that unveils dominating persuasions of the mind. Holding a light up to the 1950's military project that aimed to subdue the enemy through intense intoxication and hypnosis you can almost feel the psychosis set in as we are guided through an elongated valley of climbing synths.
Throughout the years, OMAIR has harnessed a no holds barred ability to take on the taboo and develop pieces of trance artwork that leave us completely in awe. One could never forget the political undertones of "The Kingmaker" and "Fake News", or the story of the dark web brought to life through "Marianna's Web". So, here we are again, with yet another controversial inspiration and we couldn't be more thrilled with the direction that OMAIR has taken.
So while you wrap your mind around the thrilling essence of OMAIR at his finest, press play on the official music video below and prepare for transport into the DJ's domain! Oh, and just one more thing. Stay locked in with us as details surrounding OHM Music's very first family night event will be heading your way soon!
Stream OMAIR – "Project Artichoke" (OMAIR's Deep State Mix) [Official Video] on YouTube:
---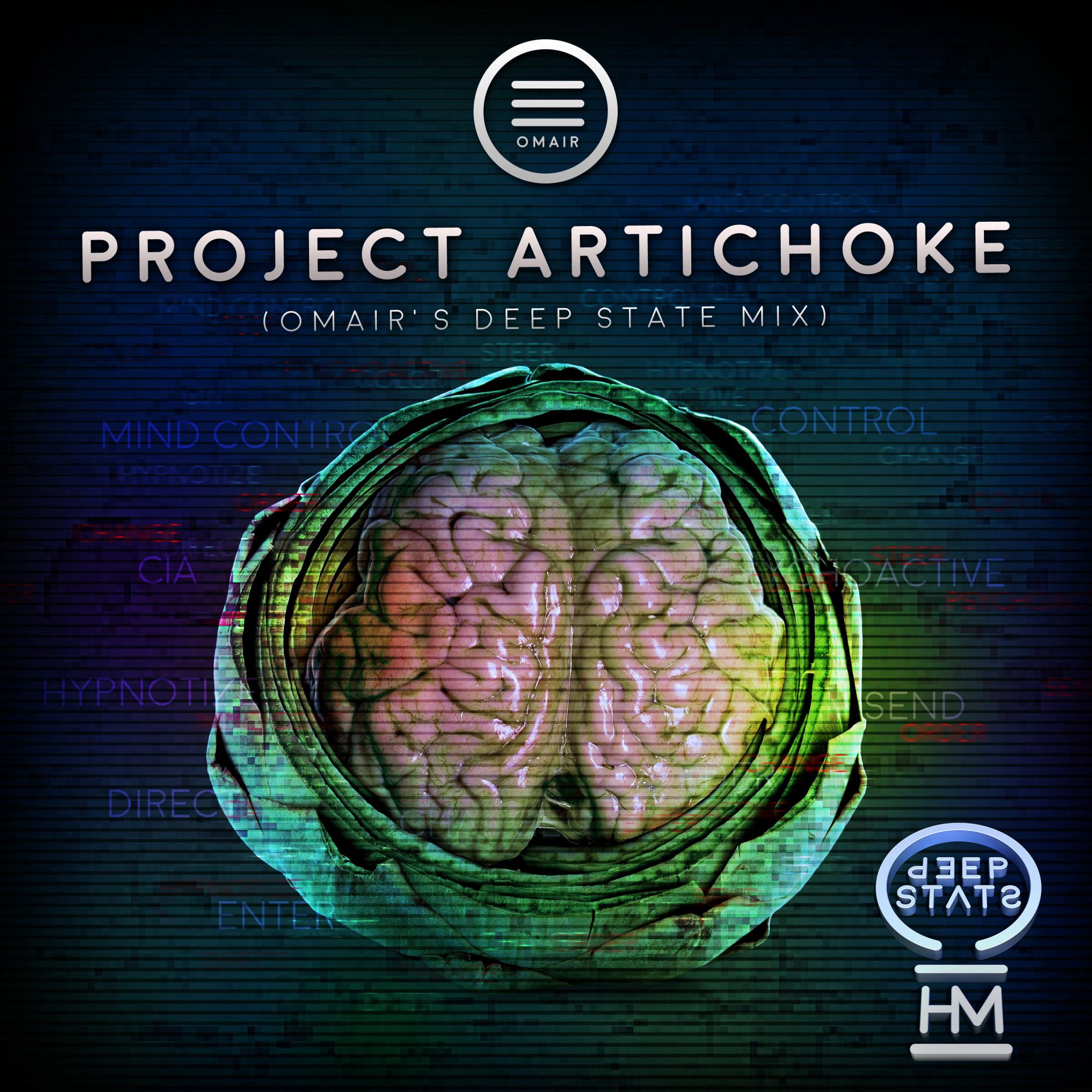 ---
Connect with OMAIR on Social Media:
Facebook | Twitter | Instagram | SoundCloud | YouTube