OMAIR sat down with us at Escape: Psycho Circus to discuss his recently released A/S/L EP, what freedom of expression means to him, and the latest happenings at OHM Music!
---
When you're digging for artists who are making some serious moves in the trance and progressive scene, it has become impossible to ignore the sounds coming from OMAIR. A passionate artist who continues to release tunes that take listeners on a journey like "Tonight" and "Dreamcatcher", he has shown no signs of slowing down as he has capped off an impressive run in 2018 with the release of his first EP in four years, A/S/L.
Aside from his own work in the studio OMAIR is also the head of OHM Music, where he shows off his skills in a different realm of the industry as he searches for new talent to bring on his roster. Already releasing some massive tracks on the label from artists like Declan James and Sodality since its debut, he has also announced that a sublabel dubbed OHM Deep State will also be launching this month as well.
Since falling in love with his productions and getting blown away by his sets at festivals like EDC Las Vegas we've been hoping to catch up with OMAIR for a quality chat. That chance finally happened at Escape: Psycho Circus this year, where we were able to sit down to discuss his latest releases, the future of OHM Music, and so much more. Listen to the A/S/L EP below and read on for our in-depth chat with one of the quickest rising stars in the electronic music scene today.
Stream OMAIR's A/S/L EP on Spotify:
---
Escape: Psycho Circus is your second go-round with the Insomniac brand since your massive debut at EDCLV this year. How has your experience with Insomniac inspired your present and future sets?
Working with them is amazing as far as how professional everything is — I mean, down to the T, they have everything planned out, it's perfect. These days, you see a lot of promoters and talent buyers and clubs and they just have their shit all over the place — they're not organized or anything. So working with Insomniac has been awesome because everything is so amazing.
As far as playing the festivals go and planning my set that way, playing these massive festivals, the sound's gotta be different. I can't play more chill, mellow stuff, because that doesn't really fit the vibe of these big festivals. You just gotta hammer it out a little bit more.
It's been almost four years since the release of your last EP, and we're now at the precipice of A/S/L, which is coming up on November 9, right?
That's correct, yeah! Two weeks from today.
So what inspired you to create this specific EP?
Well, again, like you said, it's been four years since I've released an EP, and I haven't gotten around to releasing one yet because I've been so busy releasing singles and working with my label, and I'm in the process of launching the second label… It came to where I just had so many projects lined up and ready for release that I figured putting them together into something that sounded cohesive with a couple of tracks, they all flow really well together, so I came to the conclusion that I should release another EP. It's been a while, and this will be the first EP release on my label, so probably best if I do it first, so if it does fail, it's no one else's fault, it's only mine.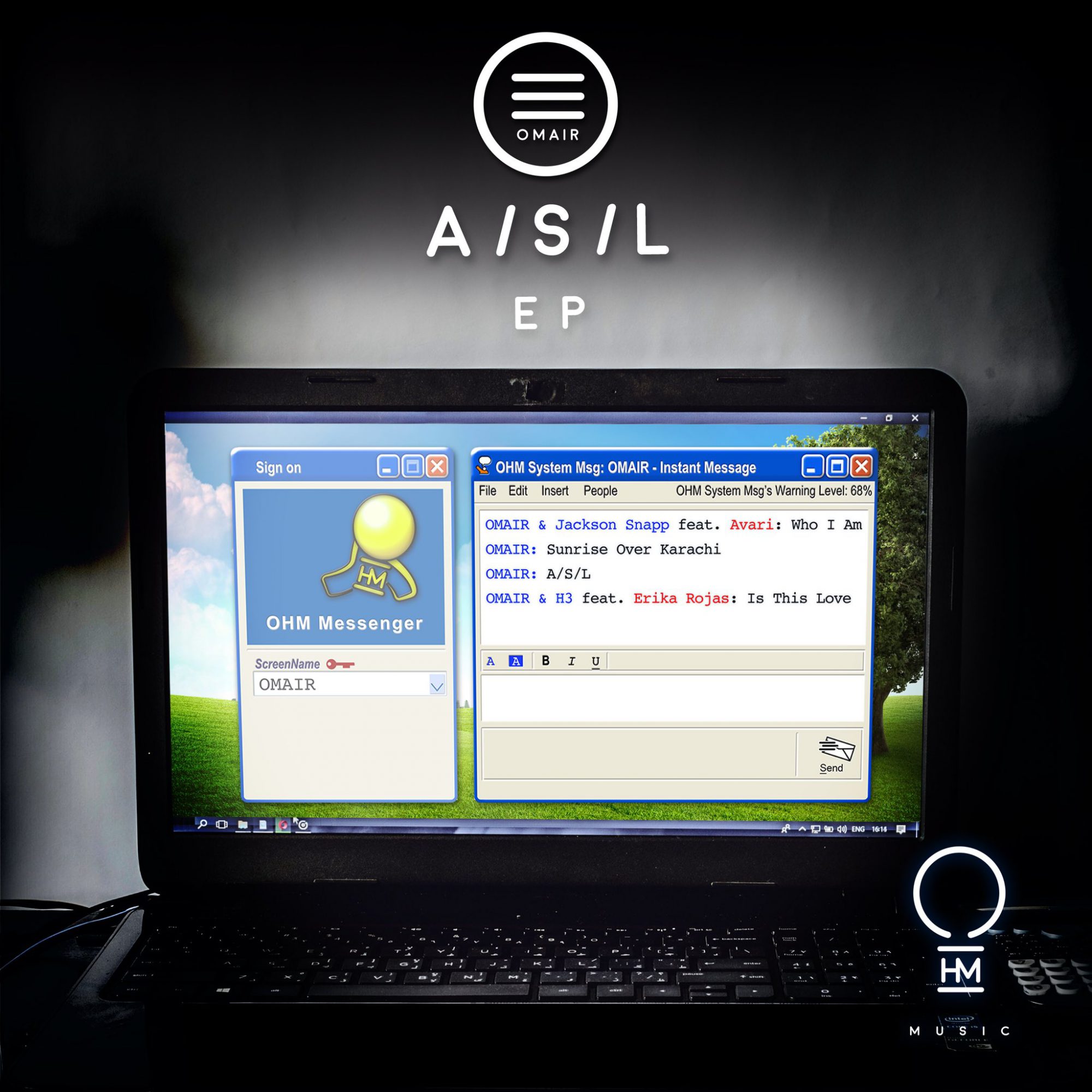 If we take a look at some of our favorite OMAIR productions, we gravitate toward the political themes in "The Kingmaker" and "Fake News." In our current political climate, what does freedom of expression mean to you, and how do you believe that these tracks affect your fanbase?
What it means to me is everything. We live in a country where everybody has that right, and everybody deserves to be able to speak their mind without being scared or worried that someone's going to come after them. The First Amendment makes it possible to do that, so I like to get it out. I think there's a lot of other genres of music that exemplifies something like this — like hip-hop, especially, has been really big and vocal as far as getting politically themed material out there. So I think it's really important that we as EDM artists work on that as well, because we do have a platform, and people do listen so I think it's important.
If I think about it, I know not every fan is going to like my political standpoint, and that's understandable, you know — to each their own. That's another thing that makes this country great is that everybody has their right to their own opinion. My job as an artist, I think, is to not put my feelings onto somebody else, but to at least get the message across and what I feel across. If you follow my Twitter, you'll see that I'm on there fairly frequently and I'm fairly vocal about what I say and how I feel. But I understand that I may lose some fans over this, and I may gain some, just because of the political points. But if I lose fans, I'm okay with that in the sense that they're standing up for what they believe in. It's nothing personal, per se, but they're following what they believe in, they're sticking to their guns, as am I, and I always will.
Let's talk about some of your most celebrated recent hits, including "Dreamcatcher," "In Dreams," and "Tonight." You're a master at delivering emotionally charged, progressive main stage anthems with an uplifting aura. What are some of the go-to elements that you use to make your productions stand out from other artists in the trance industry?
I don't know if I really have any go-to elements. I put together what I think sounds good. A lot of the stuff that I'm producing, ever since I underwent my re-branding and am releasing the new material, it's more of what I like, not producing what I think would be successful or what I think everybody else wants to hear, or following other artists.
That's one thing that I committed myself to — I'm old enough now where I'm not trying to follow fads or anything. I'm trying to do what I do and people like it; I hope they do. But my goal is to put out music that I like, that I could listen to nonstop on repeat and still enjoy it, which I have been with these couple latest tracks that you mentioned. Also, working with various artists that I'm collaborating with has been really cool, and you know, you get their perspective on their sound and mesh that with what I'm working with. So it's been a really cool past couple months doing this.
Has there been a push in the trance scene to kind of break away from whatever everybody else is doing?
I think so. You know, you see people talking about that a lot — I guess back when Swedish House Mafia was big, everybody was trying to imitate that sound, and now that they're coming back, it may happen again. But people started realizing after that they should stick to what their own sound is and not follow the trends.
I know it's a resonating fact amongst producers in the community that are trying to go back to their trance roots. Even Gareth said it himself a couple weeks ago — he made a post about how he changed his style because of what was popular and now he's going back to his roots in trance. So I think it's good to stay that way. I know if you do follow fads, you get known as being a sellout.
Do you think there's a stigma against artists that did make that push toward other genres?
Stigma in what sense?
There are artists that sat there and kind of jumped away from trance and are now coming back to trance — do you feel like there's a stigma surrounding them for chasing whatever they went to?
I think there is, yeah. Whether that stigma is something that I think is right… maybe not. But it definitely is there, yeah. I mean, look at Armin — he's changed his style drastically and making a lot more commercial hits, which is good, I like it. But yeah, the stigma is definitely there.
I don't think, personally, that there's anything wrong with that. Gaining more fans, if by going more commercial, you then have the opportunity to expose them to what your true sound is, and your other sounds, and other genres, and things of that sort. So I think if you want to call it a gateway to get more fans in, then it could be considered that, which I think is a good thing.
That seems to be kind of the stance that Armin, Ilan Bluestone, and a lot of artists who are kind of making trance that isn't necessarily considered "trance" have taken, that they're bringing in all of these new fans to the genre.
Yeah, absolutely. I think it's great — it does well for other trance artists, too, because then you get exposure to their fans, so I think it's great, personally.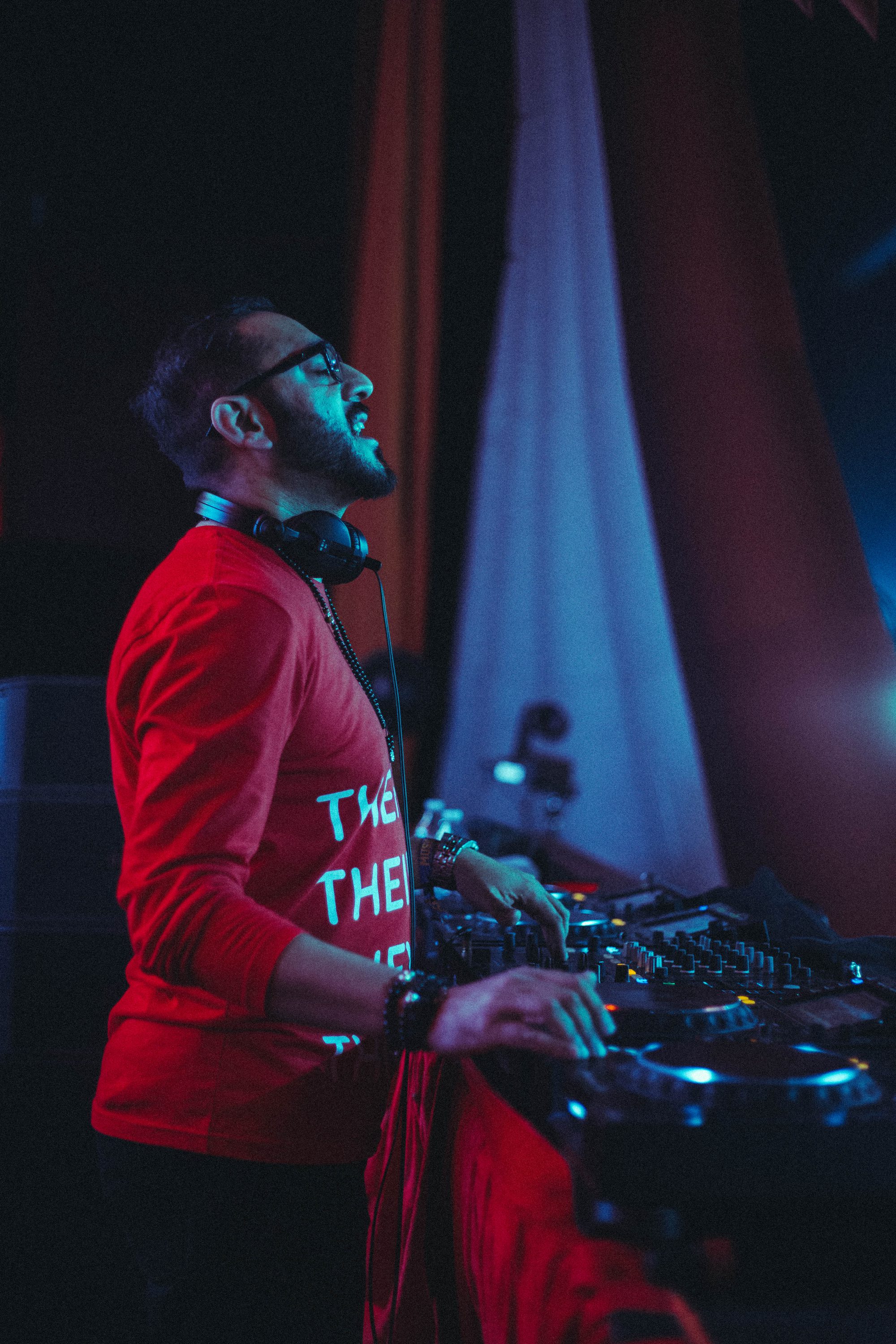 It's been two years since the launch of your label, OHM Music. As the CEO and music curator, what do you look for when you're choosing talent to promote on the label?
I think that again goes to what we were just discussing — somebody who stays true to what their sound is, not someone who is following the fads now that trance is on an upswing lately. I don't want to release music of people who I think are just going to follow that fad and then a couple of years later switch off to something else because maybe trance ends up dying out a little bit.
All the artists that I've signed are super talented in what they do in the trance and progressive genres, and I think that's something that they're going to always stick with and I want to be able to help them stick with it. As long as they're working with me and I've got the outlet of being able to release their music, I'm going to make sure that music gets heard, and so the number one thing is talent and being within their own self – they believe in themselves and their sound, not… I'm guilty of it, you know. I produced some big room stuff back in the day, just because that's what was big and that's what was getting more listened to, but now that I've lived through that and come out the end somewhat alive, I see that — that's what I really like. Someone who stays true to themselves as that sound goes.
Are there any specific artists you've been psyched about that you've signed recently?
Danilo [Ercole], who I've worked with on two collaborations now, he's released several tracks on my label. He's always been a solid producer. I'm really psyched to have him releasing consistently on our label. And one of the new names is MBX out of Boston. He's got three releases on the label so far, and he's got a couple more coming out in the upcoming months. He's a super talented guy, sticks to his sound, and again, doesn't veer off from it very much. His sound is really dope. We've got a couple of new artists that are just recently signing and releasing. One of them is Khievo — his first release comes out next week I believe it is. I get confused on release dates. Also Syd Salva and Danny Stephen, and then for OHM Deep State, Avigate.
I feel like there's just so many.
Yeah, my schedule is so full – we're already full into the middle of next year with all the releases.
Wow, congratulations. That's huge.
Thank you, thank you. It's been big. The other one is Network X. He is a solid producer, and he was referred to me by Josh Bailey, who works on my label and releases on it and also works as one of my A&R's, as well. So he introduced me to Network X, and he's been putting out trance that kind of is reminiscent of the good old days of trance — you know when Tiësto was playing trance. He really brings back that darker kind of vibe, so I've been really digging his sound. His new release came out today — make sure to get it. It's called "Blitz." He already has four other tracks signed with us, so he's going to be a solid star in the future.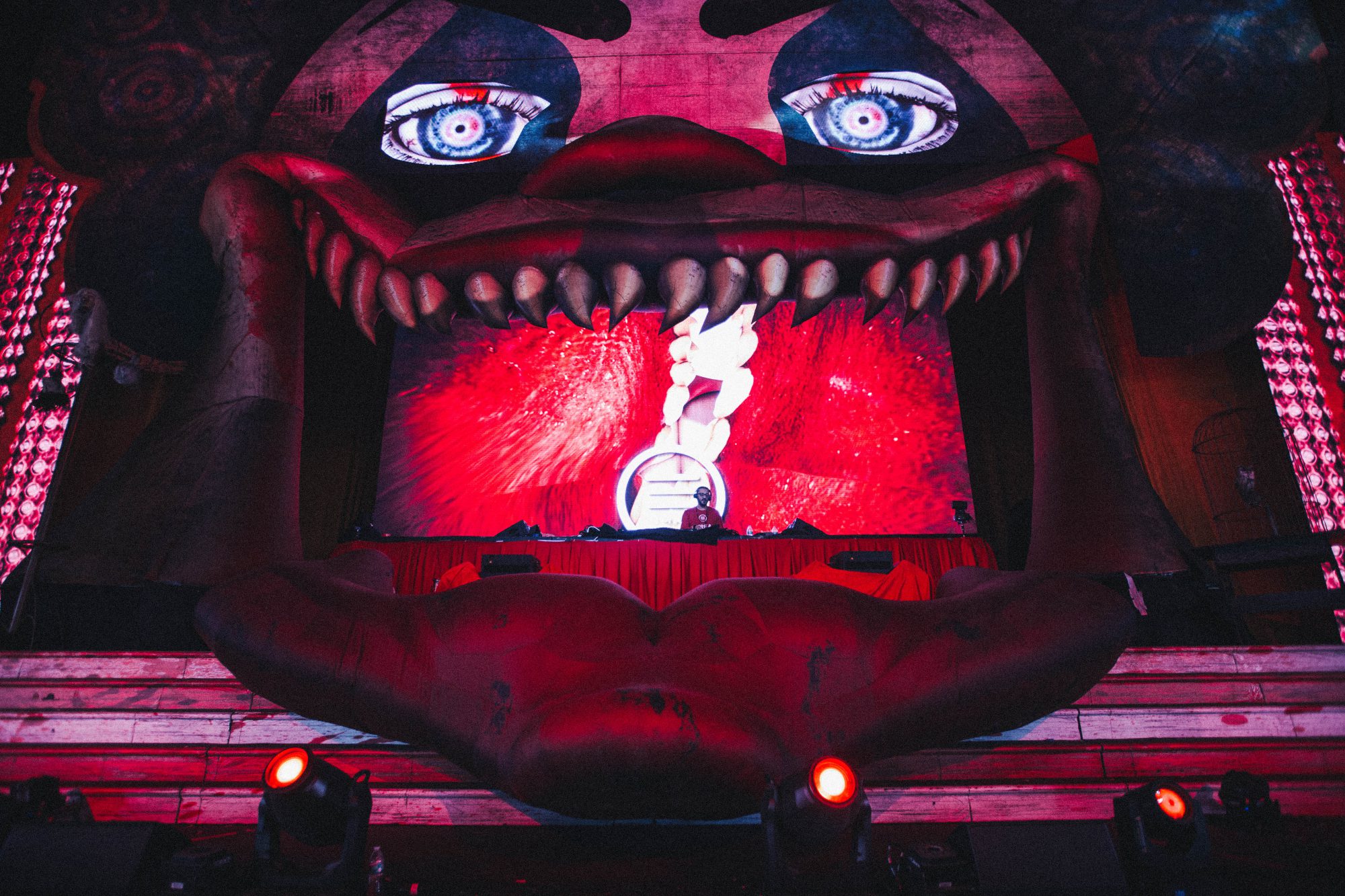 This past year you shook things up with a complete rebrand, dropping your last name and coming back to us simply as OMAIR. What inspired the rebrand, and has your musical vision for the future changed in relation to it?
What inspired it is going back to what I was talking about — that I bounced around a couple of genres, I tried to basically chase fans with whatever was popular, and once I realized that's not what I wanted to do anymore, I want to go back to my roots, I thought a rebrand was necessary to make it known that that change is happening.
I thought that going with a simple one name is a little easier for the general public because my name isn't "John Smith." One difficult word is easier than two different words. So that made that decision easier. I definitely want to stay true to my sound. Granted, my sound will evolve, as I think most producers do. It's only normal. But I'll still always stick true to my sound and not follow fads. If tomorrow some new genre comes around, I'm not going to switch right away to that genre and start producing just so I can get more fans. That's not how it's going to be.
I'm going to stick true to my trance and progressive roots, which is what's coming now with the second label I'm launching, which is bringing my old progressive roots back from the late 90's and early 2000's — the old school, Deep Dish roots. They've always been there, I've just never had an outlet to release them really until now. So, tomorrow, when I'm playing a lot of unreleased music that's going to be released on the label, it will be a lot of deeper, techier, more progressive stuff. It's gonna be really cool.
As a self-taught artist, what kind of hurdles have you had to overcome by building your empire from the ground up?
"Empire," wow, that's a cool word. I don't think I've gotten there yet.
The OHM Music empire.
Yeah, I'm the next Diddy, I guess. Hurdles… a lot. I mean, a lot, you know without having solid backing, financially speaking, getting the label going and then on a week-to-week basis, it gets difficult. Financials have definitely been a hurdle, even though it sucks that something like that would stand in the way, but it's just the day and age we live in. It just has to be there.
Other hurdles… I'm self-taught, so there's a lot of trial and error, and still is to this day, it still takes me a lot longer to produce a track than it takes a majority of artists that perform at this festival, for example. For me, it's just a lot of trial and error, going back and forth. I'm not classically taught, so stuff like chord progression doesn't come to me naturally. It's just fucking around for a couple of hours until it sounds good. So that's been a definite hurdle.
And the competition, which, competition is always good, but the competition is so strong out there. There's a lot of massive talent out there that it gets really tough to compete when you're at a smaller level and you don't have the monetary backing that these other artists have with their huge management companies and labels. To try to compete with that is very difficult, but we're making it by somehow.
When you look back, is there anything you would have done differently?
I think I probably would always have stayed true to my roots. I think me veering off and following the fads… I don't want to say it was a mistake, because I learned from it. But I do think if I had stayed true to my sound, the fan base would not only have appreciated it more, but the larger fan base would have come along with that. Again, I don't regret it, because it was a learning lesson, and now I can pass that lesson along to others that are working with me. But yeah, that's something I wish I wouldn't have done, per se.
Finally, since we're celebrating Halloween at Escape: Psycho Circus, who is your favorite horror movie character?
This is going to sound really lame, but I don't really like horror movies that much. None of them scare me – they're all just so cheesy. Honestly, Michael Jackson in "Thriller." When I was a kid, that scared the shit out of me. I could not watch that – when it first came out and I was a little kid, I could not watch it all the way through.
---
Follow OMAIR on Social Media:
Facebook | Twitter | Instagram | SoundCloud